You might want to style brown pants and look alluring in that outfit but you might not be sure how to do so; "Brown? And pants? It might be a difficult thing to look pretty attractive in, right?" No ladies, you ain't right, as to how you look good is just in your hands. Pick out any outerwear and think about how you can look like a baddie and hot at the same time. Still not getting out hints, then go on reading.
Most women starting from teenage ladies stand in front of the mirror every single day after getting ready; thinking about how to look hot in casual clothes or party wear or whichever clothes they are wearing. They might cinch their shirt from here and there and roll up their pants or think about how a slit in their skirt would make a seductive outfit.
If you are a newbie who wants to know how to dress more sexy on an everyday basis then this style guide is for you. After reading this blog we assure you that by using our styling tips you can style a sexy and cute holiday outfit for yourself for your summer trip and you will be well aware of sexy fashion styles in general.
What To Expect In This Article?
What Does Sexy Look Like?
Many girls just get tired of trying to look sexy and so they just put on some baggy sweater outfits so that they never have to work on themselves. Let us tell you that sweaters are sexy everyday clothes that should be styled in the right way. So if it is sweaters that we are talking about then we are styling some sexy sweaters, don't get bummed!
When it comes to dressing sexy you should be ready to embrace your body and be proud of the curves you own. It is now shown time as being sexy means enhancing your body and wearing outfits that hug you in the right places to make you look like a diva.
We are here with some tips, if you follow these tips while dressing up you can really style some cute and sexy outfits. So without any further ado, let's get poppin!
Tips To Dress Sexy
Sometimes all you need are some tips to dress according to your want. While dressing sexy you should be more focused on enhancing your curves. So here are some tips, by following them you surely are going to be able to dress up in a model, raunchy outfit perfect for charming women.
Own Your Basics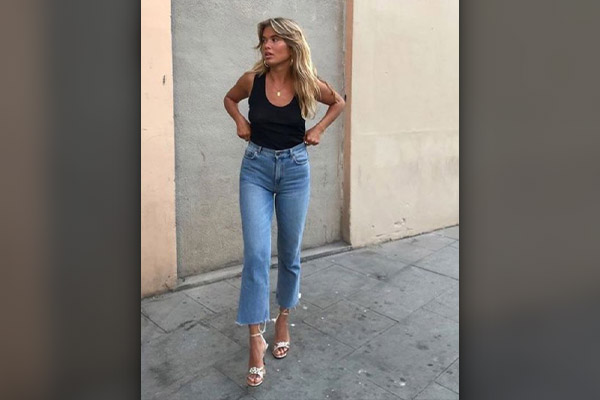 Dressing sexy does not mean that you are never going to lay a hand on your bais outfits. Sexy casual outfits also include your everyday staples, highlighting tank tops and denim jeans. If you wear a simple t-shirt tucked in your jeans and top it over a cropped leather jacket and scarf. What is so sexy in this outfit is the jeans that fit right on your hips, giving the sexy shape of your body; however, on the other hand, the cropped leather jacket should be a top-hugging leather jacket. Even when your body is covered up, your basics should have the right fitting to get your body enhanced.
Get Your Hair In Shape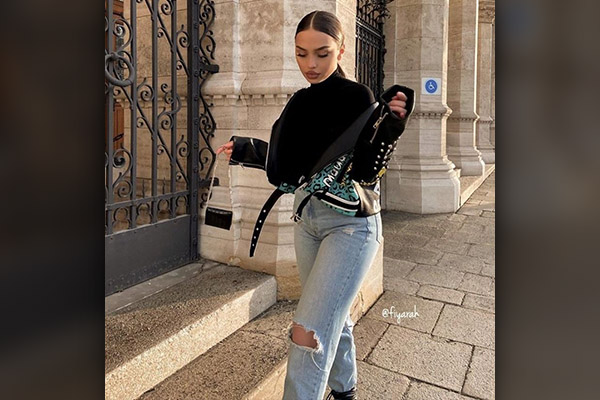 For you to look sexy you can never ignore your hair, there is so much you can do to your hair to look sexy. For sexy street-style outfits, you can tie your hair in a messy bun and let your hair flow the way you want, forming fringes. However, with a sexy flowy dress, give your hair a wet look; we all know that wet hair looks are so intimidating. For denim jeans or a Jean skirt outfit, you can always go for a high ponytail. A ponytail is always a tempting look. With your hair, highlight your eyes with mascara and cat-eyed eyeliners to give yourself a finished sleek, and hot look.
Pick Out Strapless Tops Or Dresses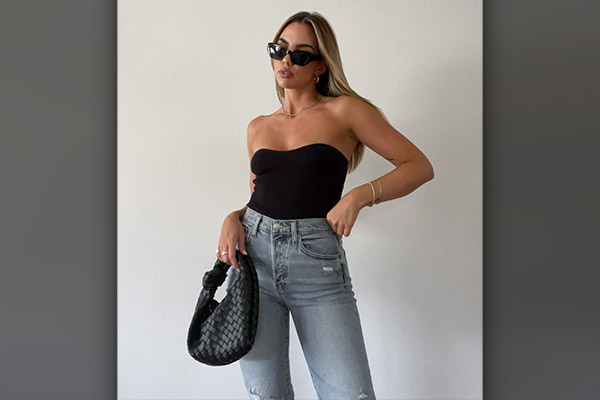 Collarbones are already known as the beauty bones, so bare shoulders and collarbones do say a lot about you. If you are picking any types of dresses or even top, go for ones that are strapless. For a casual sexy dress Bardot dress, a strapless dress, or a tube dress is going to have the raunch vibes you need. Put on a highlighter on your collarbones, and paint your lips red and that is exactly what you need to look sexy.
Choose Bold Colors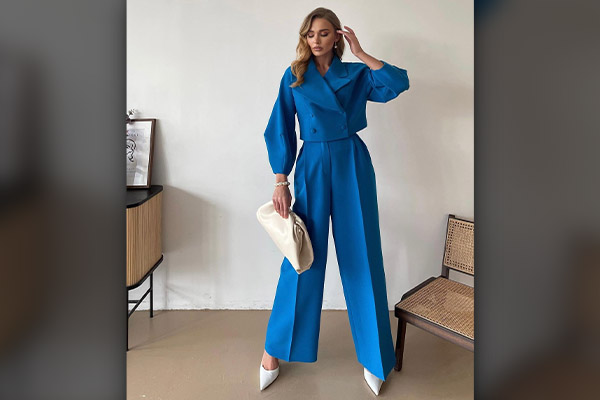 Casual revealing outfits are surely sexy, but how about other stances that make you look more daring and tantalizing? What do you think about choosing bold colors for your outfits? Let's come straight to the point, wear red. If you want to look desirable, just wear red. If you are dressing up in formal sensual outfits like slip dresses or maybe a flowy skirt outfit with a crop top pick tones of red. Red links to excitement and passion and thus cipher a lot of hidden emotions. A red outfit is perfect for a formal party or even a casual one where you can flaunt your sexy red ball gown.
Show Of More Bare Skin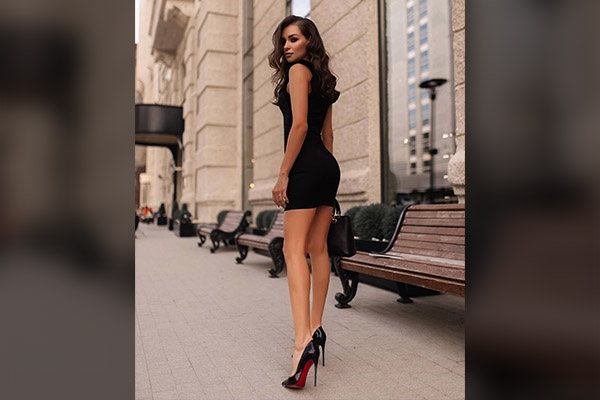 Sometimes you style a skirt just to show more of your skin. Yes, showing more skin is another tip for dressing in sexy seductive casual outfits or even formal ones. You can opt for cut-out dresses from where your beautiful skin peeps. A perfectly structured outfit with a deep neckline, high slits, and random cutouts is good enough to drive anyone wild.
The Higher The Heel The Better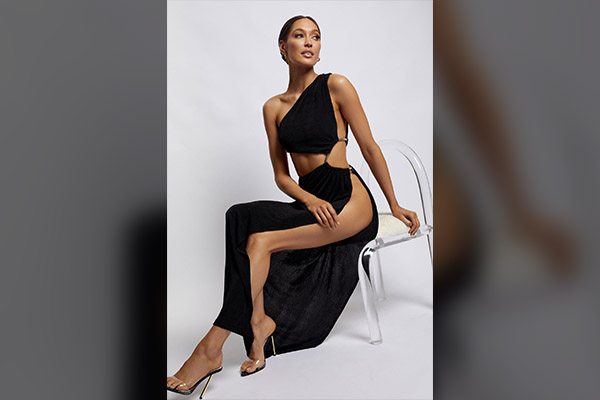 Everyone loves high heels with a baddie jean skirt outfit, that intense look can drain almost anyone. A pair of sexy high heels may get your posture well-defined and with that, your body curves are going to pop out as well. Wearing heels makes you walk and look more feminine and gives you the confidence you need. You can just walk out on the carpet with some glittery stilettos, a mini skirt with an off-shoulder top, and your hair gelled to the back; we are telling you that you are going to look smoking hot.
FAQs
How to dress classy but sexy?
Here is how you can dress classy but sexy at the same time:
-Wear bold and solid colors. 
-Your separates or sexy sophisticated dresses should hug you from the right places; from top to bottom.
-Wear eye-catching heels.
Style more tube tops, crop tops, or tank tops.   
How to dress sexy in winter?
You should:
-Wear sweaters and jackets that fit perfectly on your body. 
-If you tend to wear tights, go for opaque ones that give a silhouette of your legs. 
-Tuck in shirts or t-shirts when you wear denim jeans as it tends to give your lower body the right shape and enhance it. 
How do you accessorize a white sexy dress?
Pick out statement jewelry. For example, if you are wearing off-shoulders or a strapless top then highlight your collarbone with a cute jeweled necklace. Or wear anklets with bottoms that reveal your ankles.  
How to dress sexy without revealing
Use a different fabric like satin which is flowy and attractive, or you can opt for lace which gives a sexy and sophisticated look at the same time. Even clothing pieces like a pencil skirt would look great. Opt for bold and bright colors while wearing red lip color. 
How to dress sexy at work?
If you want to dress sexy at work you can always wear knee-length dresses with a belt and pair up kitty heels. On the other hand, you can wear cotton pants and go for a satin button-down shirt with lace. 
Conclusion
This style guide was especially for women who want to dress sexy but are unsure about how they can do it. So, if you follow these tips and tricks, you can up your sexy-looking level as we know even tiny things make a difference. Now, all you have to do is to try tweaking things a bit when you dress up while keeping the tips in mind so that you surely get a hot and sexy ending result. Looking sexy is all about how you want to present yourself. It is not necessary that you have to show off a lot of skin every time, at times the choice of clothes, colors, and hairstyles give you your desired look.