It's Halloween month again and we're bubbling to the brim of the cauldron, ready for the spooks, shivers, screams and howls. We've composed a very special list of 88 leather Halloween Costume Ideas to put you in the Holiday Spirit.
The list is compiled of Halloween costumes that you can DIY or buy easily online or even get creative with. Hence, you will find Halloween costume ideas for teens, kids, couples, feminists, groups, and men as well.
Whether you're looking for some fantasy or fun, quirky or scary style leather Halloween costume ideas we've got you covered. Add to that some leather Halloween costume ideas and you will really make a statement this year.
Leather Halloween Costumes for Men:
1. Batman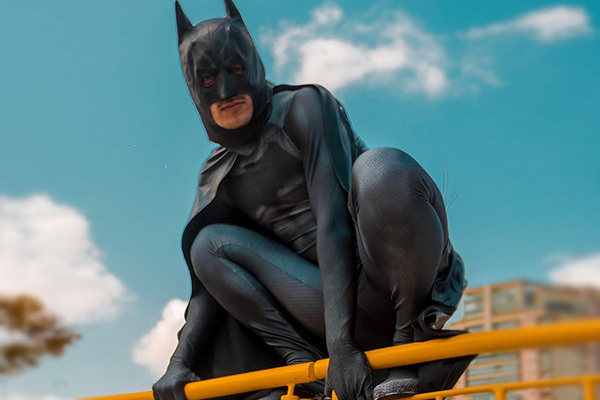 Let's start-off our list with a character that is as popular among Halloween costume wearers as regular day to day fandom. The all black, leather jacket, mask and gloves has an iconic style and presence that we're sure will continue through Halloween this year.
Even if you can't manage a hardcore movie replica, going for an all-black ensemble matched with a black leather jacket or coat, boots and mask will give you the desired effect. Don't forget the iconic symbol though, as this will have a large impact on whatever it is you're wearing.
2. The Fonz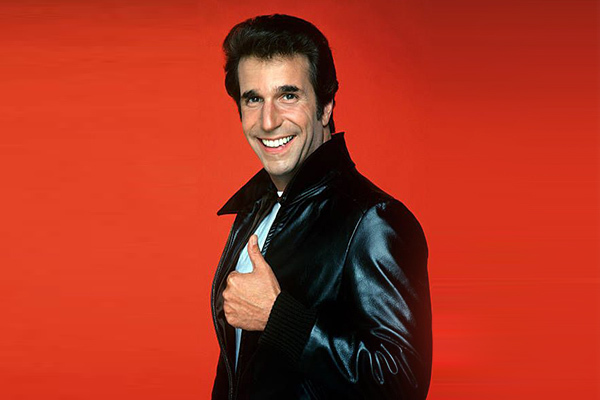 When we think of 'The Fonz' from Happy Days AKA Fonzie, we still remember that cool leather jacket worn over a classic white t-shirt and indigo denim jeans. Add a pair of combat boots and you're ready to go. For a more detailed effect, try your hand at that famous hairstyle.
3. James Dean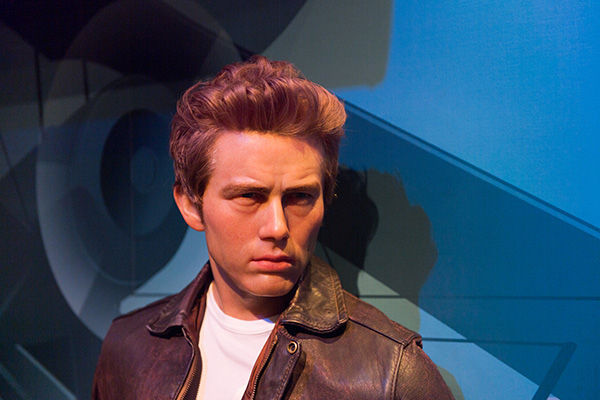 Speaking of iconic, here's another very popular men's leather jacket Halloween costume idea that will add some star factor to your look and that is the James Dean. Worn over a classic white t-shirt, denims and boots, a cool leather jacket will give you that old Hollywood style.
4. Mad Max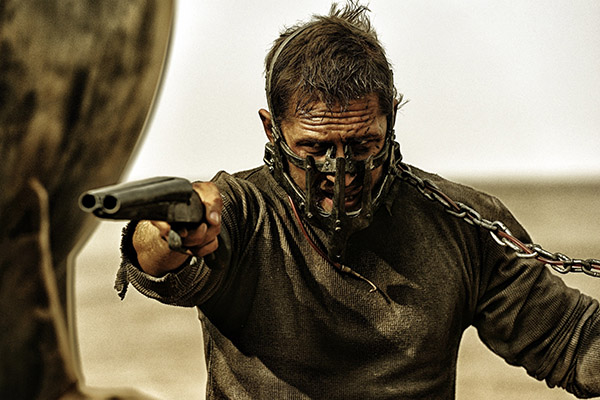 When you read Mad Max, what pops-up in mind is the famous film 'The Road Warrior' a true horror classic that is as well-known today as it was many decades ago.
Again, a leather-based costume that you can be as detailed with as you like or as imaginative as you like, simply by incorporating leather into a denim costume. Add some sunglasses to add some mystery, and you're all set to make your rounds.
5. Danny from Grease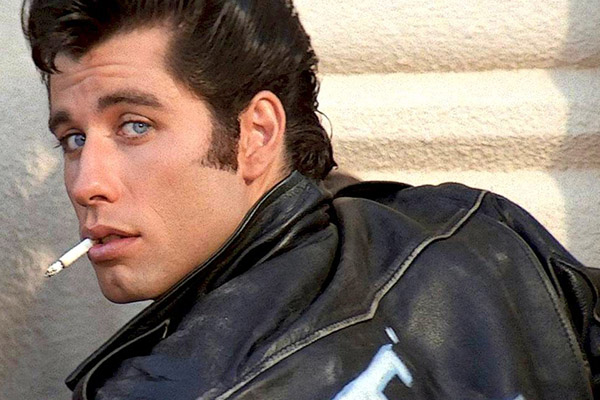 When we talk of musicals, Grease is one of the first five names to be recalled. What's more is the characters of that classic musical are as alive today as they were when they were first introduced to the world.
Danny Zuko, with his white t-shirt, denims and iconic leather biker jacket is a look that will surely add some fun and merriment to your Halloween. Add some vintage sunglasses for a dramatic impact.
6. Michael Jackson Thriller Costume
Yes, you read right. Michael Jackson. Still a huge favorite for all ages. Going for a Thriller look of MJ would be a great Halloween costume idea for teens or any age group for that matter.
Even though Michael Jackson has already been done countless times, it never gets old or tired for the wearer or even the watcher. There are so many ways to achieve this look and all it takes is some sense of humor and creativity. One Michael Jackson leather Halloween costume idea for all.
7. Jon Snow From Game of Thrones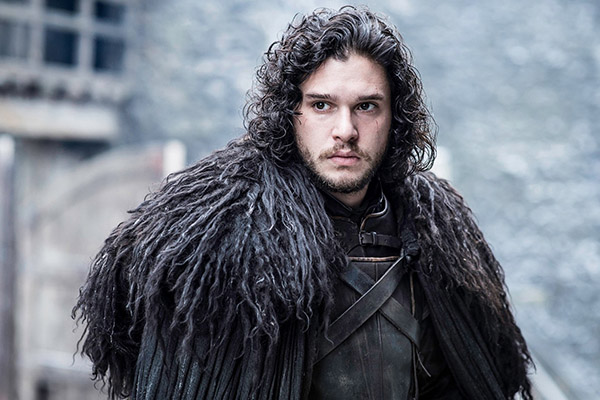 How can we drop the ultimate Halloween costume for men? Jon Snow is unbeatable and amongst our favorites when it comes to creating a leather-look for this fun occasion. Take a black t-shirt and put a cape over it along with a sheepskin rug and leather boots. Don't miss out on the sword because as you know it's a major part of his appearance.
8. Indiana Jones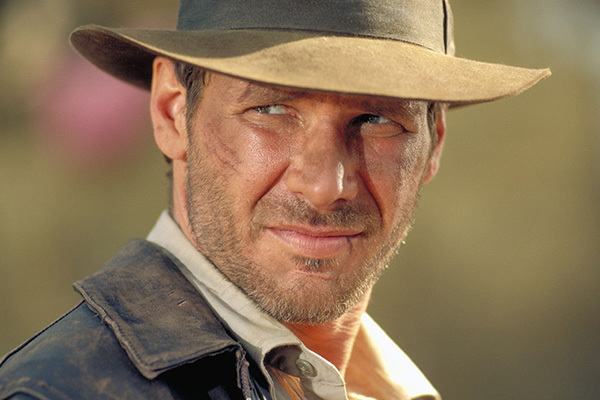 Use a plain beige collared shirt with cargo or straight cut pants. Complete the look with a brown leather jacket, preferably biker jacket, and a fedora hat. You can also go for a white shirt and a beige vest under the leather jacket. Carry a suede bag with you and make sure the outerwear has a shirt-like collar and chest pockets. 
9. Prince-Inspired Look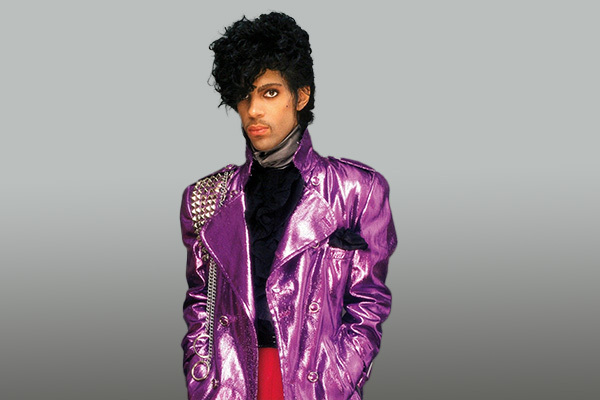 There's nothing more over the top and iconic than Prince's purple trench coat look. You can go for a bright purple leather trench coat with a collar white shirt and black leather pants. Another thing you can do is wear a bandana, curly-haired wig and a fake moustache like Prince. Make sure the shirt you wear has ruffles on the cuffs.
10. Venom Costume
It's obviously difficult to wear a leather bodysuit the entire day; probably not feasible since it's going to be a one-time wear, it's best to go for a leather jacket and an all black jeans and shirt look. Yes, you can customize your leather jacket with the Venom logo and get a Venom mask to complete the look.
Leather Halloween Costumes for Women:
11. Sandy from Grease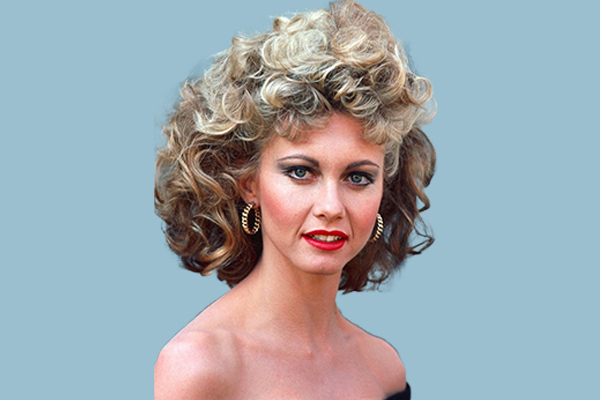 One of the most popular characters from films is Sandy from Grease. From the poodle skirt to the candy colors and cardigans to match, ballet flats, pony-tails and dewy makeup. Adding a leather jumpsuit and jacket to those pencil heels will add big-time dramatic effects.
12. Gamora from Guardians of the Galaxy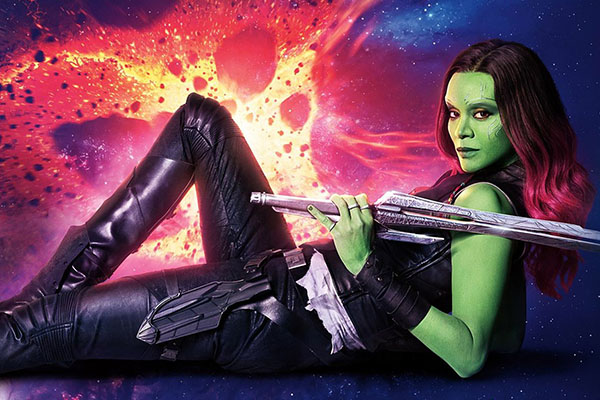 We think our list of Leather Halloween Costumes would be incomplete without the iconic Gamora from Guardians of the Galaxy. Her overall attitude, style and green appearance will surely help give you the look you will need this Halloween.
This inspiration above was taken of a cool Gamora at one of Chicago's Cosplay events. Be inspired and imaginative with a Gamora costume of your very own.
13. Black Widow from The Avengers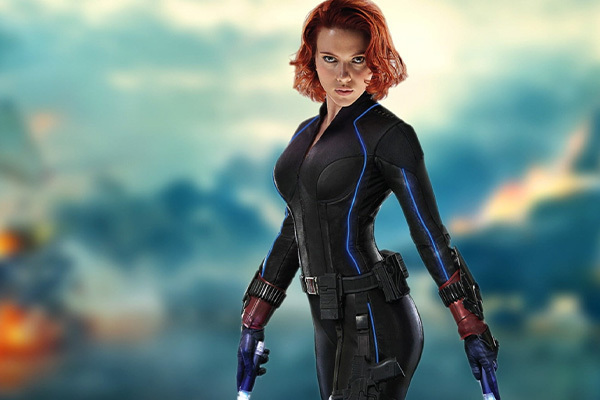 Black Widow from The Avengers does full justice to leather with her hot and yet bad-ass leather ensemble. Again, you can be as elaborate or brief with this costume as you like and the fun about it is that there are no rules or restraints that you need to beware of, so be as creative and cool as she'd be in your shoes.
14. Vampire Vanessa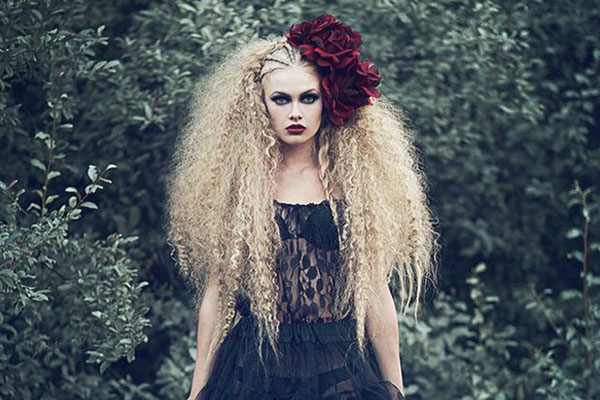 Now here's a character you may love to consider from our 80+ leather Halloween costume ideas that gives you lots of room to explore costume styles that compliment your personality.
The key to the vampire look is to go for vintage finds, Gothic-inspired makeup and crimped hair, add some jewellery for authenticity and don't forget your blood-covered fangs.
15. Joan Jett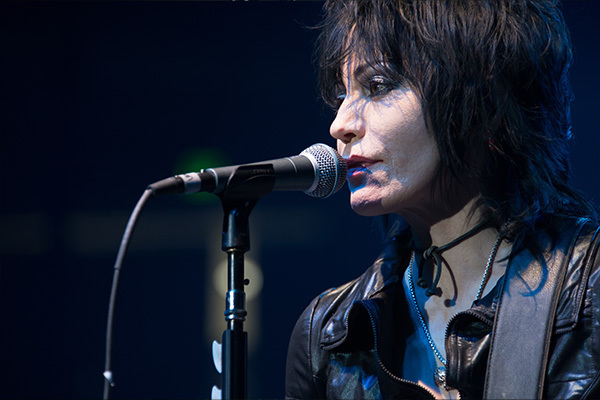 Everybody loves her music and only real fashion icons understand the worth of her incredible leather jacket attires. Create this unabashed goth look of Joan Jett using a graphic tee, a biker jacket with silver studs, black jeans, ankle boots or combat boots, and a black suede bag. If it's possible try to recreate the hairstyle by either getting a similar edgy haircut or putting on a wig. Don't forget the make up since it's an important part of her outfit.
16. Maleficent Costume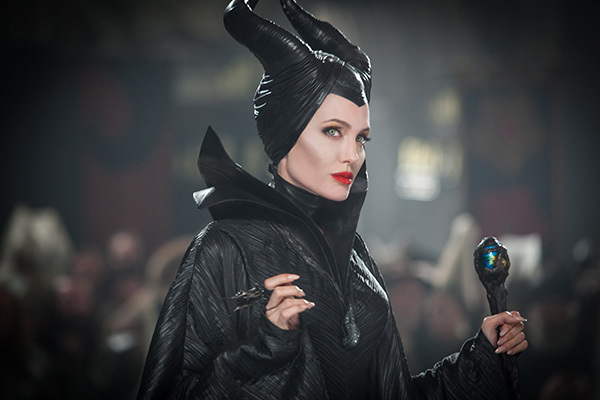 You would require a long black gown with a sheepskin black cape or a trench coat. Wear same toned platform heels and a Maleficent headgear which you can either get from the market or make it yourself using cardstock.
17. Moira Rose Costume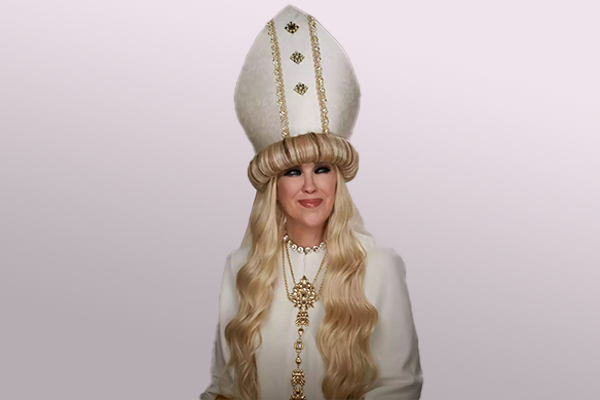 Some compare the look to Rihanna's iconic Met Gala look while others believe it's similar to what the Pope wears, what you can take away from this is that it is memorable and something that you MUST recreate. Take a white cotton gown and wear a gold belt and long necklace over it. You also require a wig that falls below your knee – which is quite creepy, we must say. You also need to make a headgear for which you would require cardboard and jute.
Halloween Costumes for Teens
18. South Side Serpent (Riverdale)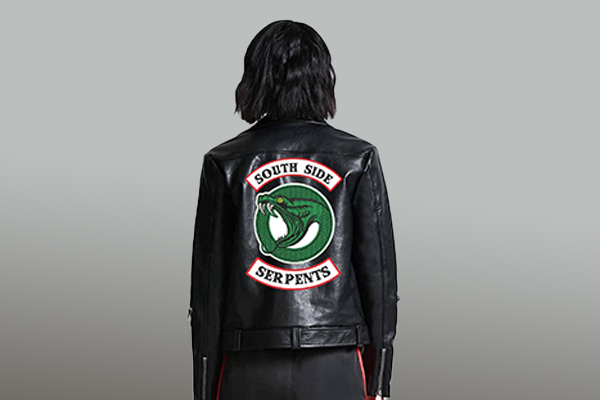 If you have or haven't heard of South Side Serpent, you most definitely must have heard and possibly seen the popular series Riverdale. A great Leather Halloween costume idea for teens, not gender specific and totally cool in every way.
A tee and denim combo with an awesome leather jacket and combats and you pretty much have the look. Don't forget the logo though, it's what matters most.
19. Jughead from Riverdale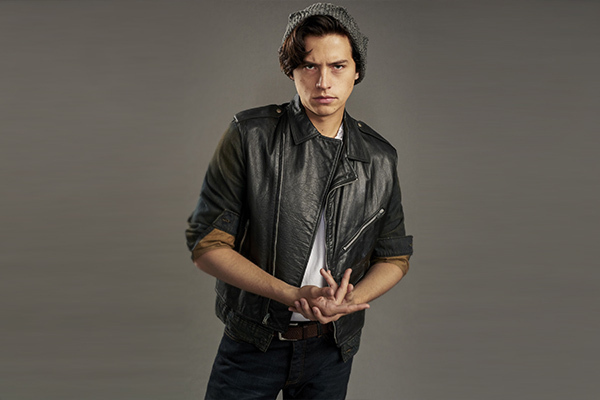 Speaking of Riverdale and the ever-loyal friend of Archie, Jughead is a great Halloween costume idea for teens. You don't have to be goofy or spontaneous (if you are that's a perk) or fawn over food, again it wouldn't hurt if you did.
Anyone can enjoy this fun-loving, groovy character that is such a great addition to any friend circle. So let Jughead steer you towards this leather Halloween costume for teens that will be the talk of the town for sure.
20. Awesome Aaliyah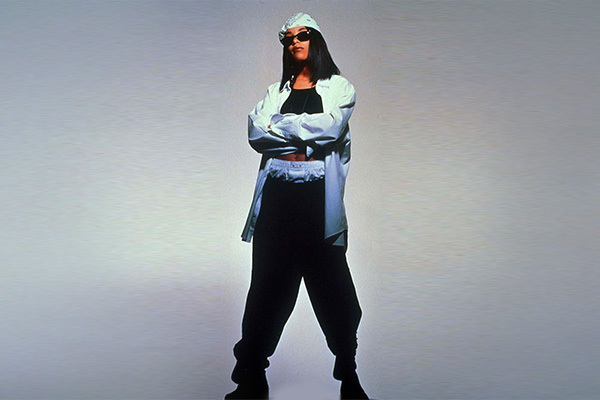 This (late) R&B singer needs no introduction or convincing as to how awesome she is and what a great style icon she's been for many. The Aaliyah look is an absolutely great and even favorite Halloween costume idea for teens.
Her approach to glam and sleek urban style, Aaliyah will prove to be a great leather Halloween costume idea for teens this year. Yes, we couldn't stress enough on the leather that she very often incorporated into many of her looks. From jackets to boots and bags, go for it girl!
21. Storm (X-Men)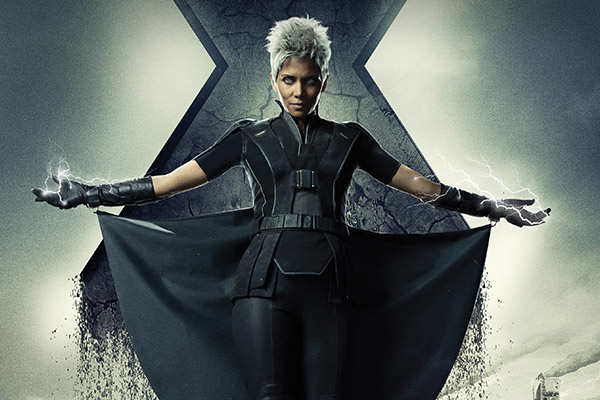 Perhaps one of the well-known female characters of X-Men, Storm is at best; one of the most stylish and sassiest women hands-down. From her hairstyles to her costumes and overall energy that makes her presence felt in an effortless way.
Special mention of her leather jumpsuits and the awesome detail that highlights her already smoking hot looks. You need not go all the way with this leather Halloween costume idea but you can surely add your very own flavor as well.
A leather onesie perhaps or whatever gets you inspired from the many different looks she pulls-off. The image above is one good place to start.
22. Emily in Paris
This is an all-check look and something that is chic and stylish because it's Emily in Paris. Find a black and white check jacket and wear it over a plaid skirt and red driving hat. You would also need an ankle black strap heel to give the outfit completeness.
23.Billie Eilish Costume
Wear a baggy or oversized t-shirt with quarter pants in bright neon green. A face mask, long socks and sneakers in black are a must. Find a green wig for the Billie Eilish touch.
Halloween Costumes for Kids
24. Rock Star Kid
Halloween and costumes for kids definitely go hand in hand. Not only do kids of all ages look super cute and awesome in their Halloween costumes they are a large part of what makes this holiday truly special.
The rock star kid is a great leather Halloween costume idea for kids and gives a lot of room to play with different types of clothing that give that effect. The image above is just one of many ways to bring this look to life no matter how old your kid is. Adding a leather jacket to just about any outfit, instantly adds that rock star style.
25. Pirate in Leather
Halloween would be incomplete without a few pirates walking around. That's right, a pirate in leather is a really cool Halloween costume idea for kids. By adding leather, it need not be generic to the point of a leather jacket, but can involve a leather coat or leather vest as well.
Your kid will look the coolest in this leather Halloween costume idea for kids complete with eye-patch, sash and bandana.
36. Johnny Cash Kid
If your child is a music lover, a musician or simply a music enthusiast, a Johnny Cash kid costume is a darn good idea. An easy to put together Halloween costume idea for kids that has a little humor, cuteness, cool factor and a great music lesson to share with your child. A great way to learn through fun around the holiday.
27. Cowboy/Cowgirl
Another holiday favorite, a cowboy or cowgirl is a super cute Halloween costume idea for kids. If those cool hats aren't cute enough on kids, add some denim, vests, plaid and little boots to get an adorably cute Halloween costume.
What's interesting is that you can really be creative in putting different pieces together to get a cute country western look for your child. Howdy folks! Look to the image above for some inspiration.
28. Masked Bandit
Here's another cool leather Halloween costume idea for kids and it's none other than the 'masked bandit'. Picture an awesome black ensemble with a matching cape, boots, hat and mask. A sword makes a great accessory for boys of all ages.
This look is also reminiscent of Zorro, so you can even take some inspiration from there. This is one Halloween costume idea many kids are sure to love.
Halloween Costumes for Couples
29. Star-Lord and Gamora (The Avengers)
When you think of leather Halloween costumes for couples, Star-Lord and Gamora would be positively one of the first five costume ideas for couples that will pop up in mind. Even more so if you're a big superhero buff or a movie buff as well.
No-fuss, no fancy introductions, this leather Halloween costume for couples is truly a great idea.
30. Robin Hood and Maid Marian
For a medieval feel and a bit of old-school romance, Robin Hood and Maid Marian make a great Halloween costume for couples.
Whether you go for the traditional costumes or your own personalized version of this timeless couple, you've got to admit it's as great a Halloween costume idea as it was many years ago. Something that can be enjoyed by various age groups.
31. Mr. and Miss Masquerade
Your Halloween costume ideas need not revolve around scary elements though that's where all the chilling fun is at, you can go another more artsy route. Using imaginative masks, you can add some alternative flavor to your Halloween.
Whether it's based on a carnival or glamour, some circus freaks or anything that you are drawn towards that will also get people thinking. There's a lot you can do with this Mr. and Miss Masquerade Halloween costume idea.
32. Chick Magnet
This Halloween costume idea for couples can be as humorous, intriguing or fun as you'd like it to be. For instance, using the magnet cushion around the neck you could add some chicks, dolls and have your partner on your arm with a not too happy look.
Or you could simply have a clear magnet and a smiling partner on your arm. People have been enjoying this idea for a while now and have added different versions of this fun Halloween costume idea for couples.
33. Bonnie and Clyde
You can add some dark mystery and mayhem with this criminally cool Bonnie and Clyde Halloween costume idea for couples. Bonnie Parker and Clyde Barrow carrying off that retro style complete with hat, tie, suspenders, hose and shoes.
The American bandit duo are as famous today as they were at the time of their wicked ways in the old days. Don't forget the vintage-inspired hairdos to complete your look.
Halloween Costumes for Groups
34. 3 Musketeers
Easily a favorite of friends and family, the 3 Musketeers make a fun Halloween costume idea for groups. By groups we mean anyone (friends or family members) who enjoy a night of dressing up and sporting swords. Reliving the ageless classic on one of the biggest and scariest nights of the year.
From the traditional costume including a cool leather cape or a more contemporary alternative that has a sense of humor attached. Either way, this makes a good Halloween costume idea any day.
35. 80s Fitness Fanatics
We live in an age where fitness moves more parallel to lifestyle and technology than ever before. What's more, is that the eighties was quite similar in terms of fitness, except for some bad gym outfits and hairstyles.
Yet, it makes a great and fun Halloween costume idea for groups regardless of gender or age. Get your groove on in this vibrant age of disco and gym wear.
36. Charlie's Angels
This one needs no introduction. A mix of fun and adventure with some great moves, dialogues and action. Charlie's Angels make another great leather Halloween costumes for groups.
Whether you're thinking just the angels or Charlie with his angels, either way; it's an awesome idea with lots of ground for experimentation. Sure, they need not be your typical action superheroes but it's a whole lot of fun incorporating their looks with your own personal style.
37. 3 Stooges
When you think classic and comedy you definitely will think of the three stooges. At least if you're lucky enough to have been around the eighties, nineties or earlier, you'd know who they were.
Three great friends living life large, including some really good and not so good jokes that had crowds scream for mo mo and Mo! This would make a great Halloween costume idea for a small group of three.
38. Queer Eye's Fab Five
Moving on to something more current, a style-conscious Halloween costume for groups would be none other than queer eye's fab five. Yes, the perfect round-up for five friends this Halloween. You can be as specific or as vague as you'd like when it comes to the style of clothing and accessories.
The keyword here is 'fab' and we all know that each and every one of us has a little of that within us. Go wild and have fun with this one. Something chic and monotone or something vibrant. It's all up to you and how you translate your look to one of these fab five.
39. Money Heist Costume
This look is as basic yet fabulous as it gets. If you're trying to create something without putting in much effort, go for the Money Heist theme. You and your group of friends can find red polyester overalls with black zips and hardware. For this look, suede shoes are a must along with the iconic face mask – which you can either DIY or order online.
Halloween Costumes to DIY
40. Holly Golightly from Breakfast at Tiffany's
The character Holly Golightly from Breakfast at Tiffany's is synonymous with the iconic black dress, stack of pearls and the timeless classic blue river. The perfect Halloween costume idea for movie buffs, big-time fans of Audrey Hepburn and music lovers as well.
An easy 'put together Halloween costume that requires a minimalistic, chic black dress, black gloves, a pearl necklace, a bedazzled hairpin, sunglasses and that up-do to finish-off the look. You will also need some props aka some coffee and croissant, if not; a chic cigarette holder would also do the trick.
41. Emoji cardboard circles with emotions
In the age of digitalization and technology, how about some fun emoji that is really easy to make or put together. Whether you'd like simple cardboard made emoji that you can wear around the neck or a full-fledged version that serves as a body mask from head to legs.
You can even go for a t-shirt version in sunshine yellow. Either way, this emoji look is a pretty good Halloween costume idea that you can easily DIY yourself.
42. Strawberry
Who doesn't like strawberries? A universal favourite of millions, a big, juicy red strawberry is another great Halloween costume idea you can DIY yourself with no stress at all. With this costume you have multiple options, one is to go for a small red and white polka-dotted outfit on which you can add a green leafy detail.
The second would be to simply go for a red outfit and stick on white specks randomly across the front and back. To finish, you can add a cute green leafy headband. There most definitely will be strawberry costumes available online, most of which will have that velvety or felt fabric which is an equally cool idea as well.
43. The Craft
Fusing 90s dress-up style with teens and witchy women, The Craft is one of the many hit movies to come out from the 90s. A very easy look to assemble along with friends for added impact, fun and edge. Throw together black and white pieces with other neutrals that are all about effortless style and intentional imperfection.
Experiment with this cool Halloween costume idea by adding your own twist which can possibly include leather. Now that's a leather Halloween costume idea for the books.
44. Harley Quinn
Speaking of comics and superheroes, here's a cool Halloween costume idea that can be your next DIY. Joker's cheeky sidekick Harley Quinn is a vibrant character that offers lots of room for fun and experimentation with costuming.
There are loads of inspiration on her floating around which are excellent to help you get started. If nothing put together some bedazzled shorts and tank-top or t-shirt and work your way through this cool and bubbly character.
Adding some fishnet and faux tattoo, hair extensions and temporary hair color, you can edit your way through this costume and enjoy yourself.
Halloween Costumes at the Last Minute
45. Nerd
You guessed it, the nerd is the new cool in Halloween costumes, especially at the last minute. If time is short, all you have to do is tuck in a dress shirt into pants with a hiked-up leg. You could use a belt or a waistband or better yet suspenders.
Comb down your hair in a sleek and wet look and add a pair of glasses, a bow-tie or tie to finish off the look. Props can be used as well, such as books, folders or anything that points to academics.
46. Tourist
Here's another fun and interesting alternative for Halloween costume ideas at the last minute. Going for a tourist look is not only gender-friendly but has some humor attached.
Whether you go for the traditional holiday shirt channelling the tropics or a t-shirt and shorts combo that is complemented by socks and sandals, a hat and camera.
Adding props such as a map, travel guide, binoculars etc. would be a great idea to add authenticity to this Halloween costume idea for men and women alike.
47. Muggle
Now here's a treat for you, a Halloween costume idea at the last minute. Muggles! Whether or not you're a big fan of Harry Potter or the world of magic, dressing as a muggle could save you time, energy or frantic searches through wardrobes and stores.
All you have to do is dress in your regular clothes and sport a few different looks and expressions that point to confusion, worry or surprise.
48. To-Do List
Show the world just how busy you are with this cool and 'last minute' Halloween costume idea that has some humor involved. All you have to do is arrange sticky notes all over your outfit.
You could use different colors for some balance and scale. Another alternative could be creating a to-do list and hanging it around your neck. This could be made from cardboard or a light-weight white board that has a list of things 'to do' this could add further humor on what you decide to add to this list.
49. Bouncers
Perhaps one of the easiest Halloween costumes to pull off at the last minute. Black suits, sunglasses and a rope set between the two of you makes a cool Halloween costume of bouncers.
It is important to have two people for this look to have some authenticity, a friend and relative or someone special would make good partners in this fun costuming duo.
Scary Halloween Costumes
50. Witches
When you think Halloween, costumes and scary elements, witches would be one of the first five things you would think of, right? No matter how much this costume is done and redone over the years, it never gets old.
Going for a witches Halloween costume would be a good and scary idea for a costume. There are many routes you can take with this traditional look from an ugly scary to a sassy scary or a scary and cute combination. Remember Sabrina?
51. Wizards
When talking about scary Halloween costume ideas, we simply can't forget the wizards that have evolved much like the witches over the years. Whether you're going for a medieval version or one that is more current, cool and even vibrant. Add your own magical charm to this timeless character.
52. Zombies
Many would agree that a few zombies here and there make Halloween all the more spine-chilling. So going for a zombie look would be a good scary Halloween costume idea that you can experiment with through makeup, wardrobe, style, detail and props.
Kids too can be given a cute yet grisly zombie look that is inspired by many zombie characters in movies and music.
53. Vampires
Whether you think it's a cliché or not may vary from person to person, yet vampires are just as cool and fun as they were many years ago. A great Halloween costume idea for some scary effects for a change.
Again, you could dress up a toddler or go for this look yourself, either way, it is bound to have an impact on others this Halloween holiday.
54. Desperate Housewives on Meth
Traditionally a women's scary Halloween costume idea, desperate housewives on meth have also evolved over the years and are now incorporated by anyone and everyone. Whether you go for a retro inspired version or one that is terribly and tragically contemporary.
Don't forget those bizarre and crazy expressions and props that range from pots and pans to kneading pins.
55. Medusa Halloween
Whenever you want to call someone bossy and intimidating, you call them Medusa. Some people take ethos as a compliment while others find it offensive because of conceptual history. The idea is that she is a powerful figure that can't be ignored. Hence, be scary and over the top with this unabashed look.
You would require a long scalene dress – can be replaced with a long leather dress if you can't find a piece that is similar to the original. It can be in black or olive green in color. Put on a green foundation or paint if you're okay with that material. A dark goth eye shadow along with black lipstick would also be incorporated into the look.
Now the headgear is something that you find online or you can DIY. However, don't think you can go without it since her famous heads are a big part of her identity.
56. Wednesday Addams
Two long pigtails, white collar shirt under a short school-girl dress with black knee-length stocking, leather combat boots and black lipstick. That's all, you have created the most daunting look in history. Thus, if you're going for a scary Halloween costume, this is the one for you!
57. Scary ghost
You can be a scary ghost that reminds you of Eleven from Stranger Things. Remember the cute scene in Season 2? Well, it's something you want to recreate to look cute and terrifying at the same time. And what is it that you need to do? Just put on a whole bedsheet, cut face-like features on it and wear it over your head. You're ready to go out and blow everyone's mind with your scary but cute Halloween costume.
58. The Shining Twin Sisters

You can go ahead with the Wendy Torrence look but if it's a duo, the twins remain unbeatable. All you need to do is get matching frocks with frills and a belt-like bow in powder blue. Wear knee length white socks and black shoes. Now splash a little bit of red paint on the clothes to make it seem as if its blood. Make a side partition and wear a pin on the right side of the hair. And listen, when it comes down to making scary Halloween costumes ideas, this one is a definite hit.
Creative Halloween Costumes
59. Role Reversal (treating home owners as trick or treaters)
It's definitely true that Halloween is the perfect time to really exercise your creativity in different ways. This role reversal theme shouldn't be judged by its name which may tend to develop a double meaning.
All you have to do is use regular clothes and have a bucket of candy in hand as well as a faux door serving as an entrance.
When the doorbell to one's home is rung and they answer, have the faux door ready and in place, in front of their door which has a sign that says 'please knock', when you hear the knock from the other end, you open the faux door and compliment them on their costumes and hand them some candy.
Not only will you see a huge surprise or confusion on many faces but lots of humor as well. This truly is a creative Halloween costume idea to try.
60. Nudist on Strike
Now here's a cheeky option for a creative Halloween costume idea that anyone can try and that's the nudist on strike.
Again, all you need is regular clothing and a neck sign that says 'nudist on strike'. There are also t-shirts that have a similar sign as well which can also be worn if a neck sign isn't something you'd be interested in wearing. A simple and effortless Halloween costume idea that is as creative as it is humorous.
61. Anyone from 90210
Channelling the cool and popular teen sitcom from the 90s marks a great inspiration for this creative Halloween costume idea that can be perfect for a group of friends or a group of couples that are friends.
While the ideal number for this group is eight, you can always add further creativity by going for three to five people instead. Dress up in vibrant colors, denim and some bling, don't forget some trendy hats and sunglasses.
62. Jerry Seinfeld
Here's a character that many may or may not know yet if incorporated well, Jerry Seinfeld could well be another creative Halloween costume idea to try. From the poofy wig to shirt, trousers, vest and jacket.
You could even use denim to add a more contemporary cool factor to this look. With your facial expressions and eyes stretched wide. This could be one of those humorous characters that get you some laughs.
63. Edward/ Eva Scissorhands
One of the more iconic movie characters of all time, one that may have even impacted the hair and beauty industry is none other than Edward Scissorhands. For the feminine version Eva Scissorhands.
From the dramatic black and white outfit to the creatively styled hair and of course the scissor embellished gloves. Go for some pale makeup and shadowed eyes for a complete look.
Dog Halloween Costume Ideas
64. Mr. T-Inspired Costume
When you look up online for dog halloween costume ideas, you'll honestly never come out of the rabbit hole because some pictures are just too cute.But iIf you have a Pug, you have to dress it up for Halloween in an outfit that is inspired by Mr. T. It's fairly easy to pull it off; Put on a hoodie, and add a cute gold-plated necklace with a pendant that says T. You might also want to put on a wig of a mohawk so that the look becomes identical.
65. Taco
What is better than dressing up your favorite person in this entire world in your favorite food item? Dressing up your dog in a taco is not challenging at all, as a matter of fact. Take a yellow bag and attach green and red paper that look like veggies and other taco fillings.
66. Deviled egg Halloween costume
Bring on the Thanksgiving spirit and dress your dog in a deviled egg costume. Put a white t-shirt on and make a yellow circle on it using a marker. And add a red cape over it like it's a superhero.
Feminist Halloween Costumes
67. Beth Harmon from The Queen's Gambit
There is no one more fierce and independent than Beth Harmon. Find a plaid knee-length dress and wear a black coat on top of it. Make sure your hair is short in length and cut asymmetrically. Give it a side parting and loafers.
68. Wanda Maximoff Costume
WandaVision was fantastic and the highlight of the year, and so, it's absolutely important for us to mention Wanda's most iconic outfit of the season. That's right, the red one! And it's super easy to recreate so pat us on the back for such a great idea. Well, you need a red swimsuit along with a red cape and red knee-length boots. Cut out the cardboard to make the crown and a ribbon on your neck along with red lip color and you're done.
69. Veronica Sawyer and Heathers
A white polo shirt with a plaid mini skirt and a tailored blazer with giant buttons – that's all you need to recreate Veronica Sawyer's stylish look from Heathers. Make sure you follow the color scheme and boat shoes for the footwear.
70. I, Tonya Costume
To create the badass look, you need a long-sleeved leotard with a skater skirt and sequins for embellishments. Tie your hair in a wavy look and put on your skater shoes. Looking for feminist Halloween costume ideas, this is the one for you!
75. Ruth Bader Ginsburg Costume
We miss her and we think she was the most inspirational woman to step into the court and so we need to recreate her famous look this Halloween. For this feminist Halloween costume idea, get a white collared top with a black dress and a white lace fabric for the final finishing. You might also need to make a tight bun and wear huge spectacles in black square frames.
76. The Handmaid's Tale Costume
If you've been sent good weather, it's a sign from the universe to wear The Handmaid's Tale costume. Wear a red bodysuit inside and put on a red cape on top of it. Find a cap or create one in white that looks like an inverted bucket.
Sexy And Slutty Halloween Costume Ideas
77. Morticia and Wednesday Halloween Costume
If you're going for a look that is sexy and slutty but equally scary and intimidating, we'd suggest you go for this look. Morticia and Wednesday are two iconic characters that are quite popular during the Halloween season. To recreate these looks you need to think all black. A mother-daughter duo could actually take this look to another level and make it a memorable one; something that has the potential to go viral on social media.
Anyway, for Wednesday Addams, you will require a black frock with white collars or you can also wear a pleated skirt with a collared white shirt and a black knit sweater on top. Get in the mood with the pigtails and private school footwear. As for Morticia, take up the heat and wear a body-hugging black gown with a deep neck and let your hair open and flowy. Don't forget the heels and red lip color.
78. Cruella de Vil Costume
Emma Stone made this look truly iconic with her recent movie. Go for a body-hugging black dress that reminds you of the Marlyn Monroe iconic dress. Put on a fur coat that is white in color or has polka dot print. And finally, wear Cruella's trademark wig that is white from one side and black from the other. Don't forget the red leather gloves that are quite a rage and have received a nod from the fashion police.
79. Cassie from Promising Young Woman Costume
When the movie was released, reviews were divided. But what everyone agreed to was the fact that Cassie was promising, young and hot. So if you intend to create a slutty halloween costume, this look is unbeatable. Besides, who doesn't like a slutty nurse costume on Halloween; it's easy to create and nothing over the top.
So, it's simple: find a nurse costume, get the medical aid box, and her crazy neon wig that looks like candy floss. The pink gloves and red lip color are hard to miss so make sure you go with it.
80. Bridgerton Costume
If you want to create cute and sexy Halloween costumes this year, Bridgerton is literally a magazine for you. You can find so many costumes to recreate, from Daphne's Blue gown to the Queen's iconic yellow dress when she sits on the throne. Is it going to be expensive? Yes. But will it be worth it? Definitely yes!
Just find an exquisitely designed gown with the same embellishments and fabric and do the same makeover and hairdo and you're ready to go.
Halloween Costume Ideas For Best Friends
81. Harley Quinn and Poison Ivy Costumes
When we think of best friends Harley Quinn and Poison Ivy are amongst the first few people that come to our mind, especially when the occasion is Halloween. They're twisted, super good-looking and highly styled.
For Harley Quinn, you can go for red and black overalls with block printing. Give it a Harley twist with the bunny headwear and black eye mask, you can also use makeup to achieve it.
And for Poison Ivy, get yourself a red mermaid-like hair and a green sequin dress with frills at the end. Oh, you would also have to paint yourself in green; like, the entire body which can be taxing.
82. Captain Marvel and Captain America Halloween costume
Go bold and daring this Halloween with a Captain Marvel and Captain America costume. This look would actually be perfect for best friends, or even a brother-sister duo. Either wear the full leather gear or simply get the more flexible fabric and material that you get online. The costumes are easily available along with the Captain America shield. Go blonde for Captain Marvel.
83. Stranger Things Mike and Eleven Halloween costume
Get yourself a pink frock with frills and wear a varsity or sherpa jacket over it. Make sure the material is made of polyester. Complete the look with the famous knee-length sock along with white trainers; a dad trend, honestly. And put red color to show the nosebleed that she is known for.
And for Mike, you will need a trench coat or peacoat with a polo shirt and chinos. Complete the look with sneakers and a bicycle if you have one.
Our Favorites: Iconic Halloween Costume Ideas
84. Bezos in Space Costume
A look that broke the internet – find yourself blue overalls with a cowboy hat and black sunglasses. Believe us when we tell you, it will be iconic!
85. Squid Game
Squid Game is trending these days for a reason: it's dark and real and quite possible, making it a perfect addition to the Halloween costume list. So, find yourself a red hoodie with red cargo pants. You will also need a black leather belt and combat boots as well as a black face mask with triangle, square or circle made from white.
86. Patrick Bateman Halloween Costume
Our favorite sociopath on the block? Maybe. But hey, Christian Bale aced this character and so we must remember it even two decades later. Wear a neat black double-breasted suit and tie. Find yourself an axe and a raincoat, then splash some blood color on you and you're ready to party.
87. The Fisherman from I Know what you Did Last Summer
The raincoat, the hat and the hook. All iconic elements of the scary fisherman in the horror flick I know what you did last summer. An effortless yet impactful Halloween costume idea you must try.
With these easy to get costume pieces, you can incorporate different feels to this well-known character of horrors. Starting with the raincoat right down to the boots and cold, silver hook.
88. Jason Voorhees from Friday the 13th
Everyone's seen Friday the 13th from which Jason Voorhees was made ever so popular. Spooky, freaky yet popular. A great Halloween costume idea presented to you all as our bonus tip.
The iconic mask used by the character is easily available as is the regular clothing worn. Remember to go for black, grey or dark neutrals to completely capture the vibe of this scary character.
Closing Time
In closing, we have a great diversity in Halloween costume ideas for all. Starting from Halloween costumes for men, Halloween costumes for women, Halloween costumes for kids and Halloween costume ideas for teens.
Not forgetting the Halloween costume ideas for couples as well as Halloween costume ideas for groups, Halloween costume ideas to DIY, Halloween costume ideas at the last minute and scary Halloween costume ideas to try.
Let's not leave out the creatives and the creative Halloween costume ideas for everyone. Last but definitely not least… our bone-chilling bonus all to bid you all a happy Halloween!
Check Out Our Best Sellers