Are you looking for some classic sartorial inspiration that portrays a fusion of chic style and a gentlemanly flair? Learn it from the French men! Men from France somehow know the art of keeping their style on point, always. Besides soaking in some pleasant sunshine on the streets of Paris, you can get an eyeful of stylish men dressed in the French style.
For fashion-savvy men, the Parisian style is definitely a charm. Ask anyone who has been to Paris and spotted the well-dressed men there. French do have mastery over elegance with their personal style, which is undeniable.
What exactly is French fashion for men, and how can you replicate the look with ease is the focus of this post. For the love of fashion, let's get you some authentic insight into the effortless French style.
Significance of French Men Style
We can't talk about men's fashion without mentioning the French style. The contribution of France in the fashion industry is significant, and that is perfectly portrayed by men who take chic style fashion up a notch. Be it their high-quality classic staples, minimal clothing, mixing up different textures, or their love for layering, French men nail fashion impeccably.
Much of the style basics in French fashion can be traced back to history. Many of the clothing staples included in modern French fashion mostly started as utility wear. Breton shirts, aviator jackets, chore coats, you name it.
The elevation of these garments to high fashion may be credited to the designers who bring these articles to the front as an ode to the rich culture and history of France. An average French male's sense of dressing is a bit more polished but they prefer a nonchalant bearing; unlike the Italian men's fashion.
French men want you to believe that they haven't cared much about their outfit that you are finding perfect. The impression of throwing an outfit together in a hurry is the essence of the Parisian flair.
French Style Essentials
Three basic nuts and bolts of the French guy style are durable, high-quality staples, the right fit, and layering. This fashion philosophy matches standard German clothing. If you happen to observe a stylish French guy, you will notice the concept of luxury basics well ingrained in him. These men prefer to include garments that are long-lasting, comfortable and high-quality fabric in their wardrobes.
When it comes to fit, you may find looser silhouettes on the streets where men usually wear casual clothes. But sartorial perfection and a tailored fit is the motto when French men decide to wear a suit.
French men love to layer. It's not unusual in men's French style to wear a trench coat over a sweater over a shirt. Or, they will go for a casual-style hoodie with a leather jacket. They like to play with multiple textures, fabrics, and patterns to add depth to their outfit. Here are some building block staples to dress up like a French guy.
Turtlenecks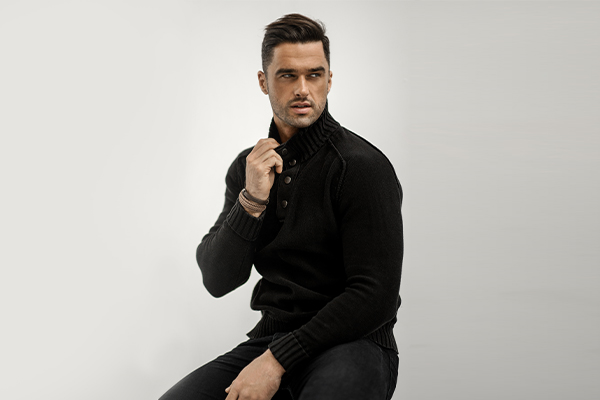 Roll neck sweaters usually form the base layer, but men also wear it simply with a pair of jeans for a chic style fashion. Also known as turtlenecks, these sweaters give a vintage vibe that French men admire. Besides the turtleneck, men also wear different styles of sweaters, like a crewneck, V-neck, or shawl collar sweater.
Cardigans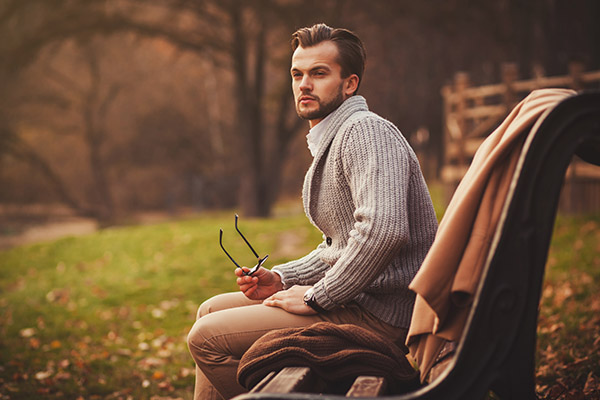 Cardigans in dark and neutral colors are a French wardrobe staple. They are good for layering plus easy to take off when you feel hot. Also, cardigans help men portray a neat, well-dressed style which they are known for.
T-shirts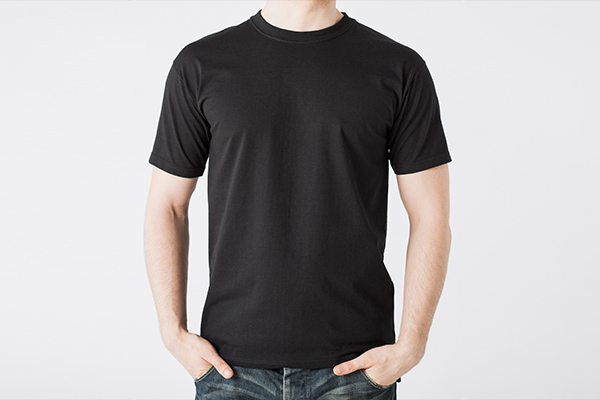 T-shirts are definitely a must-have, and you can have a few (crewneck or v-neck style) in black, white, beige, and navy for adding a base layer to your outfits all year round.
One of the French classic style t-shirts is the Breton striped shirt, which you can wear for an elevated style.
Shirts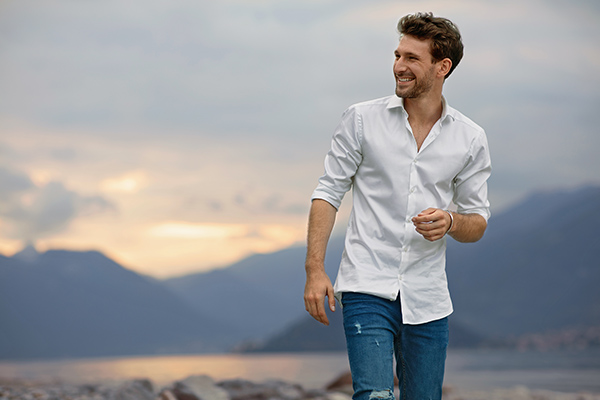 If you want to know what do men wear in Paris in the summsr, consider opting for light weight collared and collarless shirts in various styles. The white Oxford shirt is definitely a must-have. Pair it with white slim-fit jeans and a white blazer for an all-white French-inspired look.
To name a few others, you can get some dark plaid shirts for a distinguished look. For summers, go for chambray shirts or linen shirts to keep you cool.
Keep a classy denim shirt in your closet to wear in the mildly chill weather with a white turtleneck, or use it as a layer beneath a tweed sports jacket.
You can also keep a few mandarin collar shirts as they give off a refined elegance which is usually associated with French style.
Well Fitted Jeans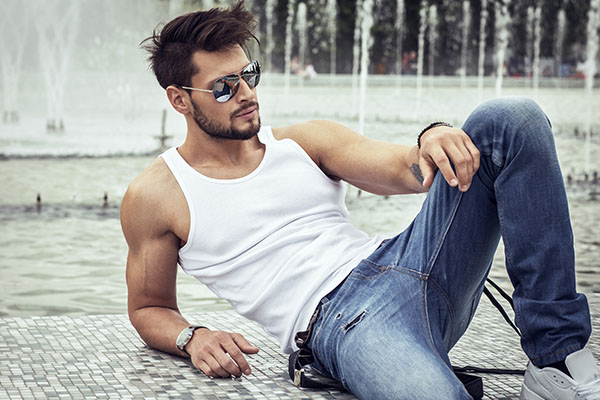 Jeans are the go-to bottom wear for casual, smart casual, and even business casual styles in French men's fashion. French men wear black jeans more than blue or grey ones, but one distinctive feature in all of them is a proper fit. Dark-colored jeans add up the eclectic style for men.
Besides the usual jeans outfits with blazers and overcoats, the denim on leather trend is vastly followed by chic Parisians. They know how to wear leather jackets along with jeans in stylish ways. It is also an easy way to rock an all black look with perfection.
Trousers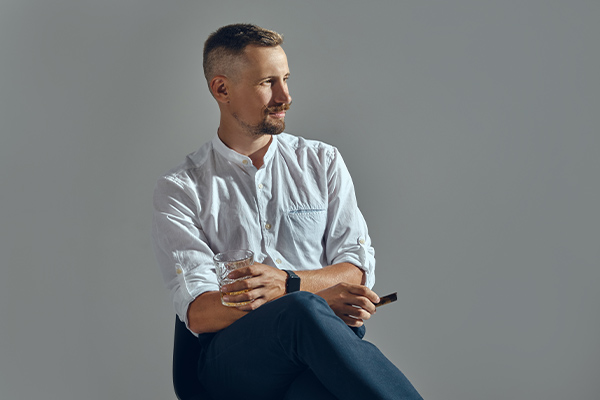 When French men want to deviate from jeans, they usually pair khakis with their outfits. Besides these, slim-fit chinos, plaid pants, wool trousers, or tan pants are frequently opted for.
Vests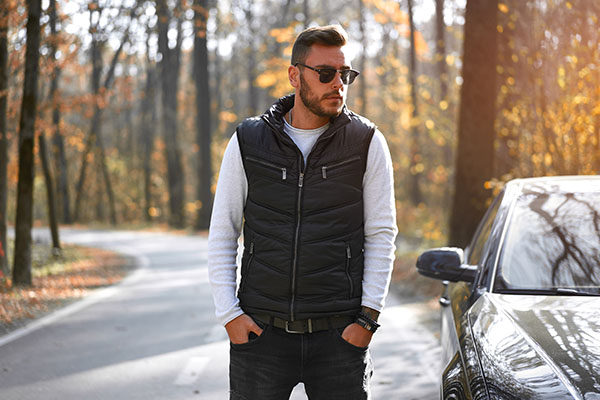 One of the garments that the French wear a lot is vests, as they add layers into their outfits. Formal vests, as well as leather vests, are a wardrobe mainstay for fashion-forward Parisians.
Blazers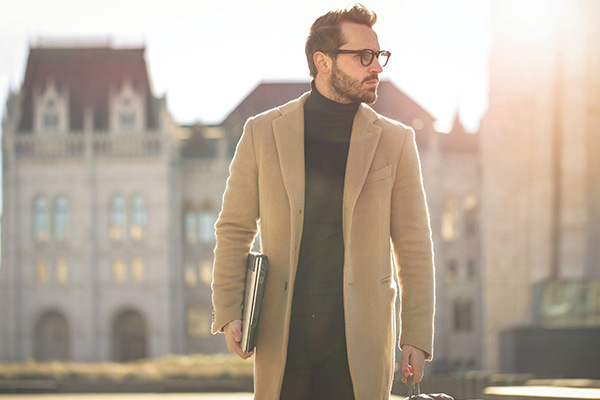 A sneak peek inside the wardrobe of a French male will show you a collection of blazers. Unstructured, single-breasted, double-breasted, navy, beige, and white are quintessentially French men's style. Typically, they have several of them to accompany their outfits.
Leatherwear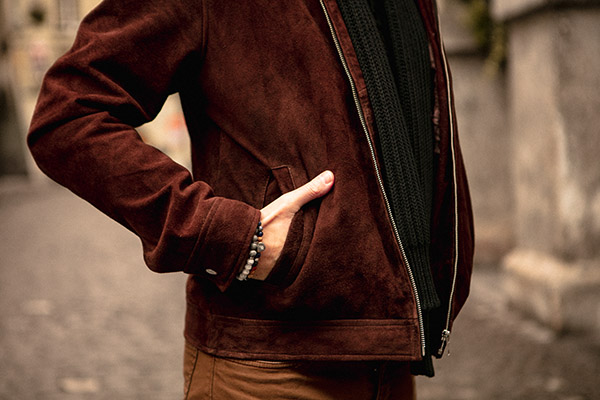 Men in the cities of France flaunt dapper looks with their classy leather jackets. However, you will notice a minimalist flair in the jackets and coats they wear. Many of them opt for suede leather jackets for a simple and subtle look. Besides the edgy biker jackets in cafe racer and double rider style, Parisians also pair sleek bomber jackets with their street style outfits.
Long leather trench coats are also quite the rage in French men's fashion. And so are vests, as mentioned above.
Textured Jackets and Coats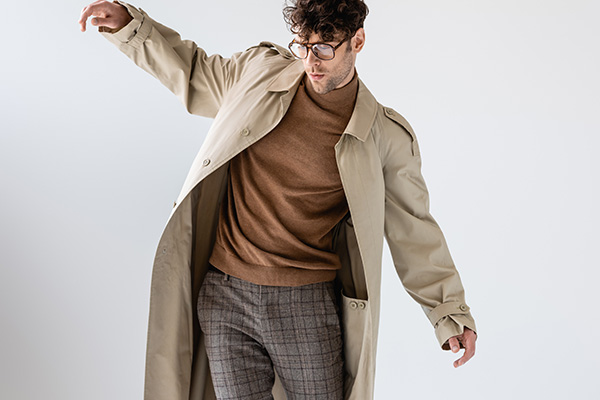 What do men wear in France when they need to layer up? Parisians win at the fashion game with their choice of outerwear, usually statement pieces that tie the whole effortless look together. Here are a few of the French men's most frequently worn jackets and coats.
Trench Coat: Giving a classic gentleman's look, trench coats in neutral hues, such as beige and black, is the ultimate choice.
Chesterfield Coat: The textured Chesterfield coat personifies French style. Men usually wear this overcoat over shirts and sweaters and even toss a scarf around their neck for added warmth.
Pea Coat: Talk about the quintessential elegance of the French and Pea coat comes to mind. Even a brief stroll through the streets of French cities is incomplete without spotting a man wearing a classy pea coat.
Sports Jacket: Whenever the need to add a refined touch to a streetwear outfit arises, men choose sports jackets available in different patterns and textures.
Tailored Suits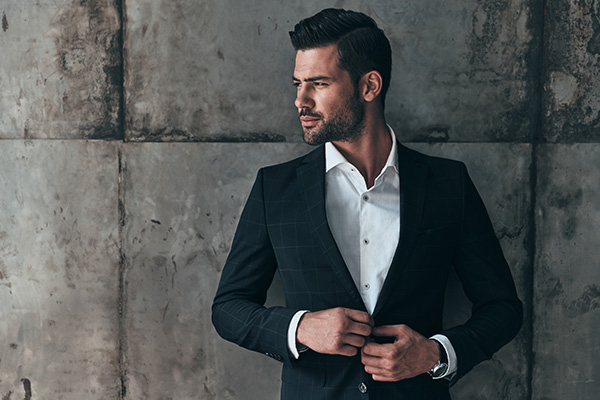 When it comes to suits, French men do it with an extraordinary flair. French suits style is typically slim fit, and perfectly tailored to avoid sagging. French men prefer flawless tailoring and mostly stick to the dark neutral tones such as black, charcoal grey, and navy suits. The choice of shirts with the French style suit leans towards the classics as well, like a white oxford shirt with a navy blue suit.
Layering is still an integral element even in formal clothing. You can either throw a scarf in the mix or use a vest as an additional layer with the French suit style. The double-breasted style suit is usually the preferred style, but single breasted French suit styles are also popular. Wearing a beret with a suit is quintessentially French.
In all ways, a French men's suit style ensures a dashing look.
Shoes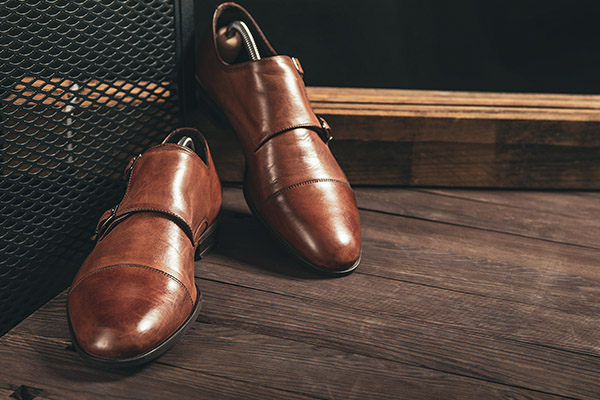 Footwear is an indispensable element of the outfit, and men in France realize the fact pretty well. For casual street style, they choose stylish sneakers, chukka boots, or lace-up leather boots in black or brown.
Moving up the formality scale, polished formal shoes are the French men style fashion essential. Men either choose double monk straps, oxfords, derbies, or two-toned brogues.
Accessories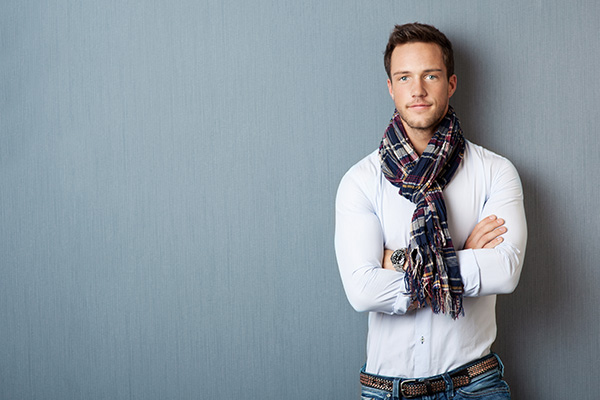 If you want to learn how do French men dress, amp up your accessories game. Accessories such as sunglasses, shoes, scarves, and even bags play a major role in finishing off the French men's style outfits, which seems effortless. French-style comprises elements that complement their street style and formal looks flawlessly. In a typical Fench men's wardrobe, you will find ample fashionable accessories as French men strive for a perfect look.
One of the most used accessories that adds warmth and fashionable touch to the look is scarves. Woolen, printed, or cashmere scarves are a basic staple in a French man's closet. Along with that, sunglasses in retro, classic, and contemporary shapes also add to the dapper vibes.
Bags: To carry their essentials, French men go the traditional way and choose high-quality leather satchel bags, messenger bags, or duffel bags.
Headwear: Keep a few trendy beanies in your French wardrobe for men. The distinctive French berets, and the classic Fedora hat are frequently used in French male fashion outfits, as they add a unique flair to your look.
Classic French Men Style
The classic French man is a prim and proper gentleman who will never step out of his home in shabby, worn-out clothing. He prioritizes the fit as much as he does the decency in his color choice.
French men in the past were definitely the fashion flag bearers. A typical outfit worn by these men would be a collared shirt layered with a plaid jacket and a tweed overcoat. Trousers would be high-waisted, and a beret would be a must. A groomed mustache is distinctive of the men of France.
Modern Men's French Style
The French take pride in their culture and the classic style for men will not go obsolete anytime soon. But things like sleeker fits, different styles in grooming, and new accessories prevalent in modern French fashion are also worth noting. French men's fashion 2023 is all about looking cool and classic. 
Well-fitted ones may have replaced high-waisted baggy pants, loose denim, and trousers in French men's fashion 2023. Or, the oversized suit jackets might have paved the way for perfectly tailored French style suit; a few other things are still relevant.
Among these, a high preference for layering, a love for plaid, and comfortable clothes like leather jackets and dress shoes are a few. The clothing choice is still simplistic to the core.
If we observe the contemporary grooming style of Parisians, we can see that the hipster style beard is all the rage.
French Style Color Palette
Parisians are not only quite serious about their fashion but are equally conscious about the choice of colors and the role it plays in their overall bearing. Mostly, they prefer earthy tones, with an occasional pop of color, but that too in a subtle way that doesn't seem gaudy.
When it comes to combinations, nothing can be more French than beige and black. Dark neutrals are prevalent, often combined with pastels.
How Do French Men Dress in Summer?
Summers in France call for lighter fabrics, mainly linen, and a fit that allows you to stay comfortable. Cotton t-shirts, Chambray shirts, casual button-downs, jeans, chinos, lightweight jackets, and blazers make up most of the French man's summer wardrobe. 

On a hot day, you would spot French guys dressed up in a breezy t-shirt in a light hue underneath a button-down shirt and jeans. Many of them would be wearing minimal-style sneakers and sunglasses. You may spot a few of them wearing shorts as well. 
What Do French Men Wear in Fall?
The fall weather can be pleasantly warm in France, but that doesn't stop the refined Parisian man from acing the layering game. Comfortable button-downs with sweaters and or a suave men's bomber jacket are usually the norm, worn with dark, slim fit jeans.
Trench coats and Chesterfield coats are frequently worn. But they should be in neutral tones like black, grey, or beige colors. Accessorize your fall outfits with a scarf or a beret.
How Do French Men Dress in Winter?
Winter calls for additional layering, and men in France do so with the help of hoodies, sweaters, and cardigans. A French man's winter outfit maybe a fitted turtleneck, a beige hoodie, and a biker jacket. Add a beanie and leather boots to the mix for added style. 
What Shoes Do French Men Wear?
To portray their effortlessly cool vibes in a better way, French men make sure their footwear game is on point. They do wear sneakers, but you will notice a hint of luxe even in the most casual of them.

Brogues, pertaining to their extravagant style, are one of the highly preferred footwear. French gentlemen like to pair their polished derbies and double monks when dressing up in smart casual outfits and formal French style suits. 
What Fabrics Do French Men Use?
Fabric plays a major role in the entire look of the outfit. As French men want durable clothing, they choose high-quality fabrics such as pure cotton, tweed, wool, polyester, and flannels.
Why Do Parisians Mostly Wear Black?
Much of the flair that Parisians are acknowledged for can be credited to their choice of clothing and colors, which are always simple yet stylish. Wearing black is one of those, ensuring the French men a no-fail style statement.

They choose black clothing and accessories due to the fact that it is a classic, timeless color that looks good on everyone. 
What French Men Don't Wear?
There is no space for unusually vivid colors, big logos, and flashy accessories in a classy Parisian's sense of style.  
Summing Up the French Style
Though much has been said and written about the dressing sense of men from France, it could still be what the French call je ne sais quoi. The phrase literally means something good which cannot be described clearly.
Although there are essentials that are integral to the French-inspired fashion, there is no rule of thumb regarding it. Emulating the characteristic style thus seems harder.
We can sum up the French style for men by saying that these men definitely have an edge when it comes to flair and wins at styling by pairing the classics in the right manner. Also, they ace at mixing textures while layering, which is instrumental in rounding off the style perfectly every time.