With fall witnessing an end, it's time for winter to make its yearly debut. And of course, there's no better time to discuss the best fall and winter fabrics than now; at the cusp. You must be tired of hearing the advanced theories of color coordination and layering techniques. Let's do something different for a change and discuss the intricacies of winter fabrics and outerwear materials.
In this article, we will be highlighting the properties of a variety of winter fabrics along with their textures and aspects to consider to make the right choice. 
Importance of Choosing the Right Fabric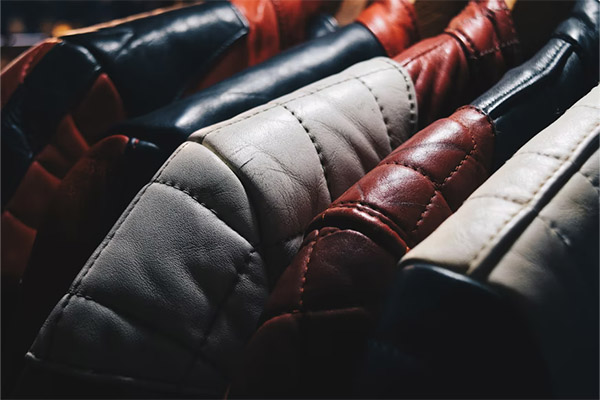 Choosing the right fabric for winter, or otherwise, is of utmost importance. The reason is simple; it dictates and functions as a foundation for the overall style and looks of your outfit. Every fabric has its own aura and appearance that is distinct from others, an individuality. Based on this unique mien, the entire presentation of the person is determined. 
For instance, silk has a gorgeous and elegant appeal and is apt for a sensuous and lean appearance. At the same time, cotton is durable and requires less maintenance; perfect for daily wear. Now if you start expecting cotton to give you the same functionalities as silk, it would be wrong and impossible.
Wool, faux fur, fleece, leather, corduroy, and down are some of the common winter fabrics. These fabrics are warm and have a multipurpose; from providing protection from cold weather to establishing stylish looks, they are all-rounders.
Seasonal Fabrics vs Annuals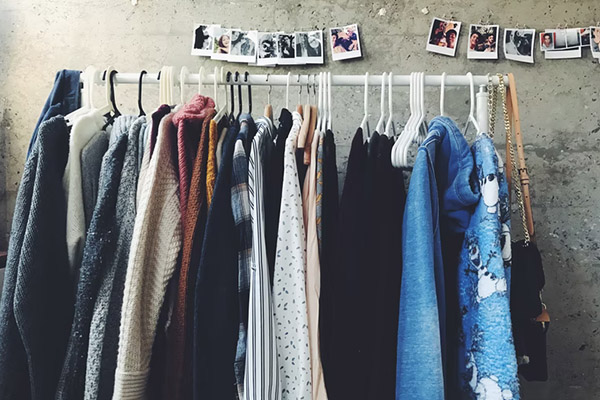 We often neglect a conversation regarding seasonal and annual clothes. What is the difference, exactly? Well, seasonal fabrics are those that can be worn several times in multiple seasons.
On the other hand, annual fabrics are those that can be worn only once a year, i.e. one season.
This goes on to establish that seasonal fabrics are far more versatile than annuals since they are quite restrictive in their approach. One example that we can take here is denim and down fabric. Denim is one such fabric that is inclusive and can be worn throughout the year. Down, however, is the kind of fabric that is only appropriate for winters.
Fall and Winter Fabrics
Read about the best winter and fall fabrics in detail.
Wool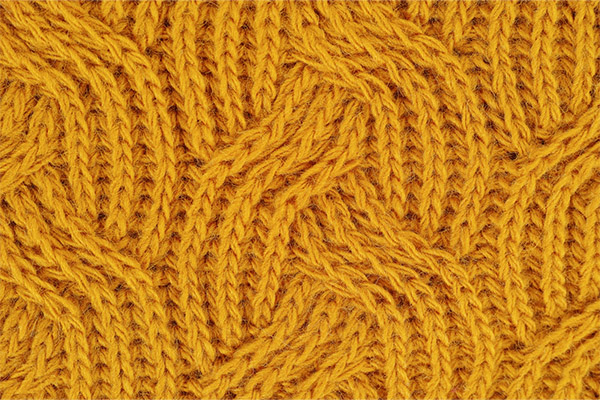 Wool is an integral part of winter clothing; it has high insulation properties because of which one stays warm and comfortable throughout the cold climate. Make it a go-to fabric for your winter capsule wardrobe as it is lightweight and highly durable. Wool has a natural elasticity that lends it easy flexibility and a long-lasting lifecycle.
This fabric is effective in trapping moisture and air to keep you warm. It maintains its sustainable stature by being biodegradable and compostable. Also, it is antibacterial and anti-microbial as well as hypoallergenic; making it one of the safest options to wear in winter.
There are several different types of wool that are easily accessible to you: Merino wool, lambswool, flannel, tweed, worsted wool, shearling, mohair, cashmere, angora, and alpaca.
Faux Fur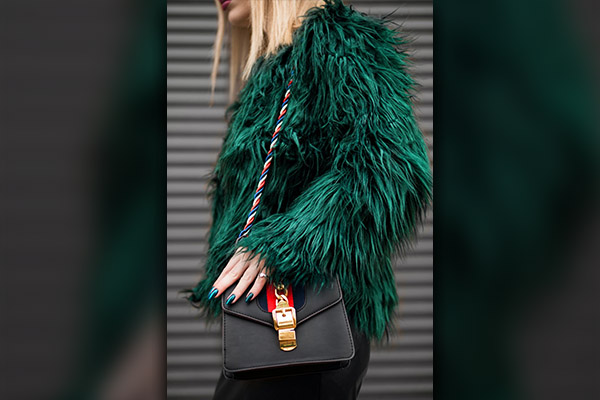 Who doesn't enjoy wearing fur? In fact, when it comes to fur, the table will always be divided. Either people love it or don't. Fur exudes power, elegance, and flamboyance. It is exceptionally comfortable and has a soft fluffy texture that is simply extravagant. Think Shearling jackets.
Obviously, faux fur is better as it's more affordable and has a politically better response. Do you know, faux fur is made from synthetic fiber and that is basically plastic? Sounds a bit bizarre, right? Faux fur is a great statement piece and must always be part of your winter wardrobe.
Fleece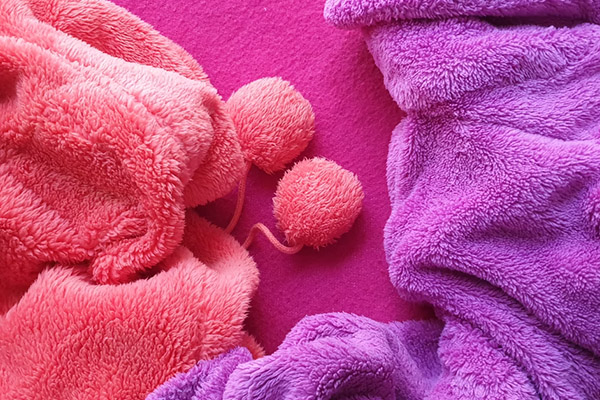 Contrary to popular belief, fleece is made entirely from synthetic fibers and not sheep's coats. Not only is this fabric highly breathable, but it is also fast drying. This cozy fabric is man-made and has only one problem; not water-resistant.
This lightweight fabric is an exceptional choice for winter. It is affordable and a great alternative to wool and cotton. You can use it for stylish winter outfits and carry it well due to its texture and look.
Leather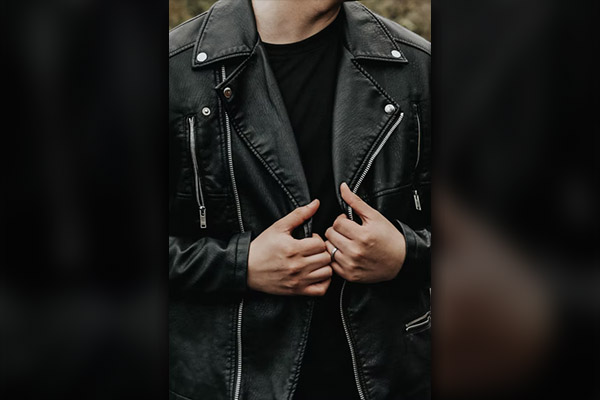 Leather is one fabric that gets better with age; only if it's real, of course. There are many different types of leather available with each having an alternative; calfskin, cowhide, sheepskin, goatskin, suede, etc. Leather is extremely durable and it has the ability to mold into whatever shape and body it wears. Having high insulation properties, leather becomes one of the best fabrics for winter jackets and coats, like trench coats and windbreaker jackets.
Corduroy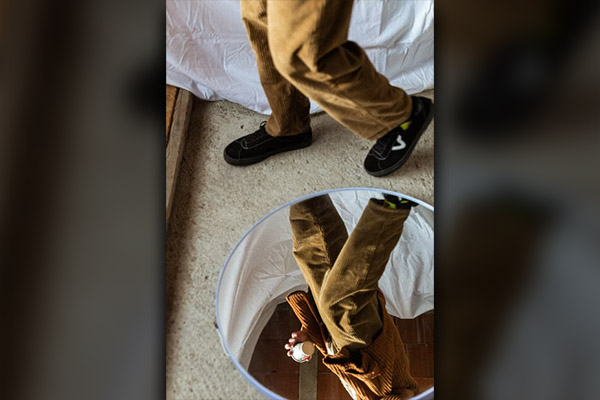 This soft and durable winter fabric has a velvety texture that is made from pile-cut yarn and is perfect for trousers. This fabric is functional, stylish, and extremely warm. The versatility of corduroy is undeniable, it is thick and warm, making it perfect for winter and soft and textured for summer.
Down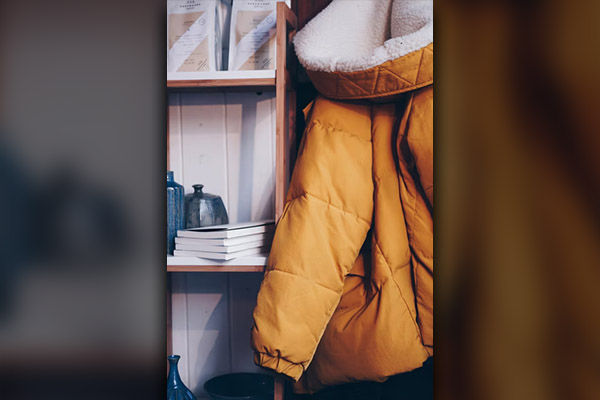 The list of warm fabrics is lengthy but the warmest fabric for winter is definitely down due to its high insulation properties and ability to trap body heat. Known to be the best fabric for winter it is also ultra-light in weight. If you offer it proper maintenance and care, it will serve you back with high durability and longevity. It's made from natural fibers and it's best not to wear it in rainy seasons since it isn't water-resistant and takes time to dry up.
Fabrics Based on Function
Although all the fabrics mentioned above are great for winter, wool, fleece, leather, and faux fur are actually the best as they tackle various aspects like durability, insulation, longevity, water resistance, style, aesthetics, etc.
These winter fabrics not only look but also feel good. You must be surprised why down was not included in the list; it's not that you can't or shouldn't include it in your winter wardrobe, it's great for when you're going on hiking or staying in a climate that is below minus degrees. But when it comes to water resistance, it can be a bit of a problem.
Colors, Fabrics and Textures: Making the Right Choice
What you can draw from this article is the significance of winter materials. When deciding what to wear, always consider its fabric, texture, and color as it contributes to your overall comfort and style. The texture of faux fur and the texture of cotton are quite distinct and so no comparison can ever be drawn. At the same time, both are deemed to be the best fabrics for winter. Of course, it then comes down to properties and aesthetics.
The range of winter fabric types is vast and so categorizing the best fabrics for cold weather can be tricky. One rule of thumb is this: the warmer the clothes the more comfortable they feel. There are various types of winter clothing; wool, leather, fleece, faux fur, and corduroy are the best clothing material for winter as proven above with fact.
Is Wool Good For Winter?
Wool is an exceptional choice for winter clothing. It has natural insulating properties and is ideal for seasons that are snowy and rainy. It can be the perfect mid-layer; especially if paired with polyester. 
What Are Good Fabrics For Winter Dresses?
From silk to wool and cotton, there are many fabrics that you can choose for your winter dresses. However, the ideal way to create an outfit out of them is by layering them properly with either parka jackets or fur coats. 
Is Polyester Warmer Than Cotton?
Yes, polyester is a much better option than cotton in winters. Not to say cotton is not appropriate. But again, cotton can serve as a great layering that needs to be topped up with a bomber or winter jacket made from fleece, polyester, or denim. 
Which Material Is Best For Thermals?
Merino wool is deemed the best option for layering and thermals in winter. 
What Is The Warmest Fabric For Winter?
Down, fleece and wool are known as the warmest fabrics for winter. 
In Conclusion
Hence, it has been established that wool, faux fur, fleece, leather, corduroy, and down as the best fabrics for winter. They are not only stylish and aesthetically pleasing, but they're also comfortable and great for layering and warmth. Thus, use them in overcoats and leather jackets included in your winter capsule wardrobe.