Clothes define your beliefs, priorities, and your general lifestyle. While some people are afraid of showcasing their actual side to the world, hipsters refrain from shying away and embrace their choices, no matter how bizarre and unconventional they might be to others. There are many types of hipster looks that you can find but it's always their mismatched clothes, huge spectacles, and eccentric accessories that give them a sense of unison.
Thus, instead of succumbing to who you truly are, become carefree and laid-back and adopt the 'we'll see about that' attitude that makes hipsters true kings and queens of their lives. As mentioned, there are many different types of hipster looks depending on their clothing and a general sense of aesthetics. Like, you'll find preppy hipsters in wacky yet cool hats and headbands that would make you go 'Woah if you can pull that off.
8 Types of Hipster Looks
Wondering what kind of hipster you are or rather how much of a hipster you are? Well, see if you see any similarities in the different types of hipsters discussed below!
The Tech 'Creative'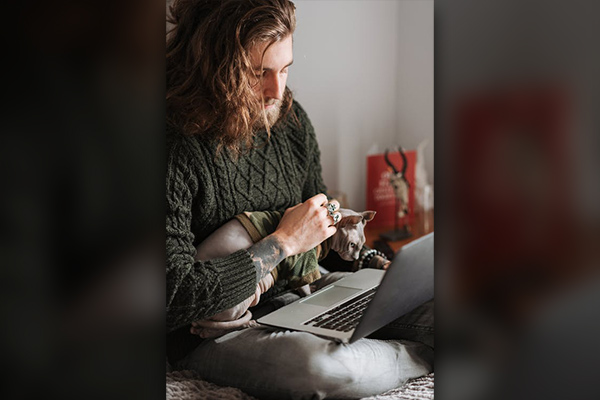 This type of hipster is nerdy and often seen with thick-rimmed glasses, high-waisted trousers, and a laptop. You may pair it with a hoodie to give a more relaxed look. However, for an electric look, a hoodie underneath leather jackets could be a great idea. Most hipsters can be found wearing parka jackets over a hoodie.
The Barista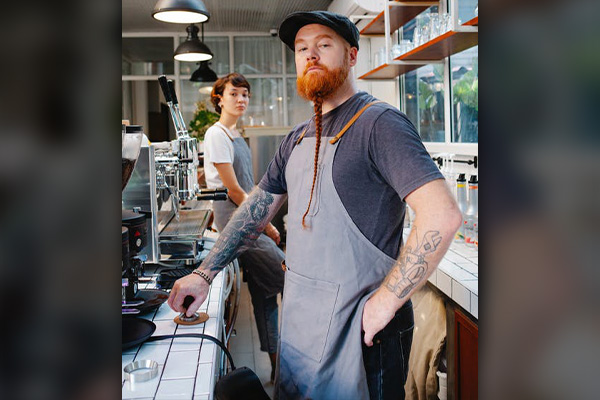 Yep, the barista is officially in the lookbook. Think of a thrift store beanie, leather apron, braided lush beard, and lots of ink coupled with an incredulous sneer when asked to make a soy cappuccino can be the key identifiers. These are the types of hipster men or women who favor drinking direct trade coffee and have a second-hand bicycle parked outside the café.
The Tortured Poet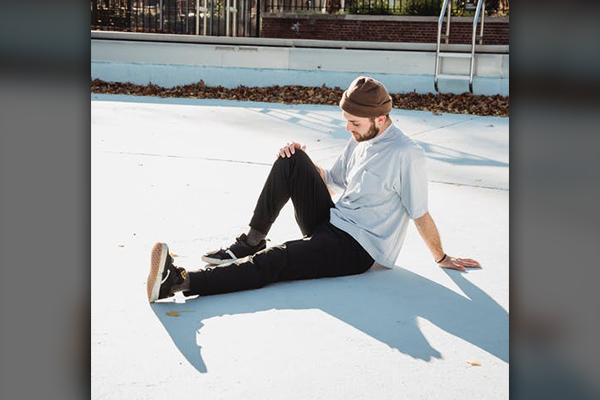 Such oddballs often like to be crammed up in the darkest corners of a local cafe with a battered copy of some forgotten indie poet. Not too worried about what they put on their backs, these fellas can be seen in a pair of black skinny jeans with a plain v-neck t-shirt, keffiyeh, and of course shoes without socks. Just with an extra shot of sarcasm. If you wish to create this look, you must also have a biker jacket on you at all times, preferably with a book because you are a master of confusing vibes.
The Mountain Man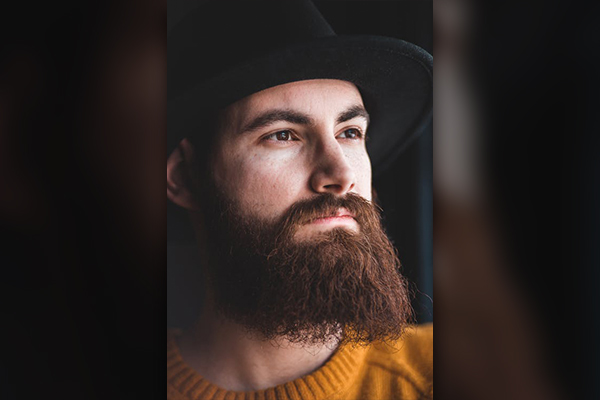 That's probably the most iconic of all hipster looks, made popular through tonnes of movies over the decades. It's the one that we all recognize without a second thought. A lazy, too-cool-for-school guy with a full, luscious beard; tartan flannel shirt, skinny tight brown pants, an ever-ready down jacket, and combat boots. A pair of glasses and a hat can be added to give the look a lift.
The Mixologist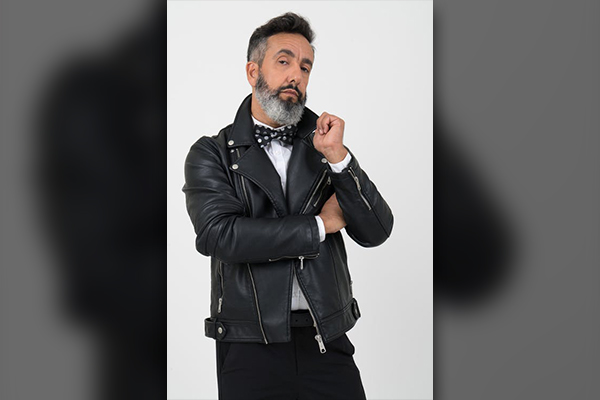 Such types favor an arm full of tattoos, a bow tie, and vibrant suspenders attached to pinstripe cigarette pants. Waxed mustaches and braces tend to add to their charm. The variants may consist of one-piece denim overall, a neutral vee neck tee, or a dazzling cardigan to give a splash of color. Various types of pants can make it into this category. You can go for this type of hipster by wearing skinny jeans in shades of mustard, black, and maroon paired with a collared t-shirt and a leather bomber jacket.
The Art Hipster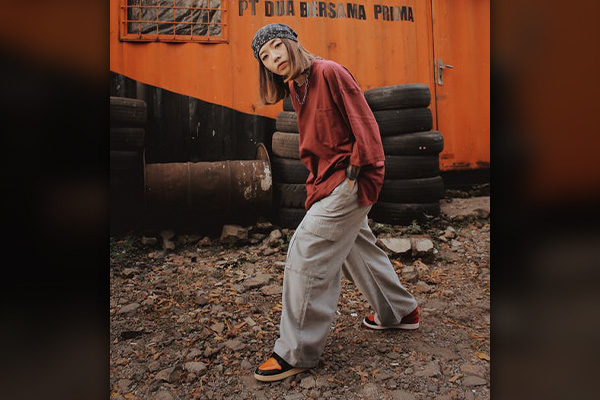 These are one of the most loved types of hipsters; the art hipster! If you fancy shapeless baggy clothes with textiles designed by local artists, this look is made for you. Just keep in mind that the bowl haircut comes as part of the deal.
Business Seekers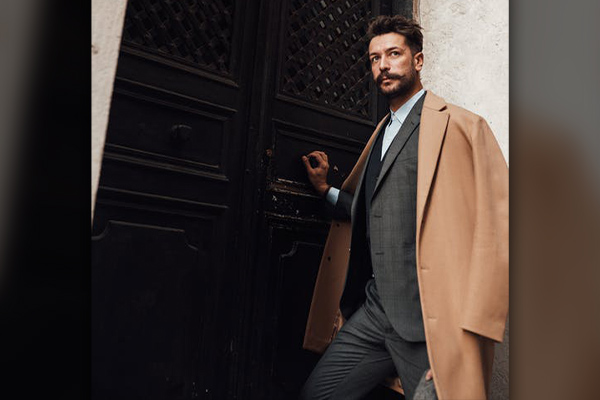 Yes, hipsters are not just the lazy party-addled, self-doubting snobby artists the media has painted them to be. They can put a decent business-appropriate look together when needed, one that can transition into a stunning street style outfit as well.
Headed to a meeting? A slim-cut textured suit jacket or a tweed blazer with a skinny tie and an overcoat, together with a French hipster mustache and sleek hair make for an intimidating look. Meanwhile, a full buttoned-up shirt with pants and a checkered waistcoat can pass for a smart casual just alright.
The Unapologetic Ones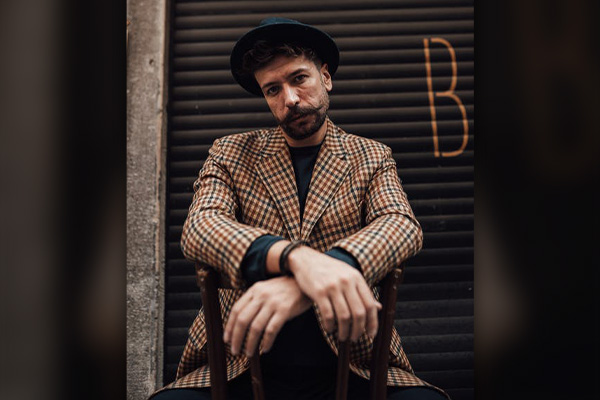 There's an adrenaline rush in being unapologetically fearless and swimming against the currents and throwing caution to the wind. Don't be scared to be different and ride that bicycle to work while wearing a double rider leather jacket just because you want to!
How many types of hipsters are there?
There are 12 types of hipsters that you may come across in your daily lives. Although they are similar in terms of how they choose to dress up; unique clothes and accessories, they are different in terms of lifestyle and sometimes even professions. 
What replaced hipsters 2020?
By 2020, it was declared that hipsters have officially died and had transformed into a completely new breed of beings known as yuccies. Both are one and the same but one is more privileged than the other.
What shoes do hipsters wear?
When it comes to footwear, hipsters are obsessed with it entirely. Contrary to popular belief, hipsters don't like wearing converse. Instead, they prefer wearing anything that is vintage and unusual like a cowboy or combat boots. They basically like shoes that are flat.
In Conclusion
Mismatch and layering are your new best friends when the rule book seems to wear you thin. Choose bright, vibrant colors to make you stick out like a sore thumb but in a good way. A pair of the purple skinny pants, plaid, leather vest, and a neutral Panama hat can perk up your mood for sure. It's your turn to mix and pair what you think would look good and feel good.