Modern hipster men can easily be identified as men with a high sense of fashion and unique interests. They wear distinctive clothing, like unconventional and vintage shoes, pants, headbands, and other accessories. They can also be seen having a signature, sometimes wacky hairstyles, a hipster trademark.
To confidently channel the distinctly curated hipster energy within yourself, you need the right essentials to work with. Interestingly, hipsters avoid looking as if they don't fit in by keeping things casual and light. So the question stands: How do you identify hipster men in a room full of people? Well, you look for the key indicators mentioned below.
Tops and Outerwear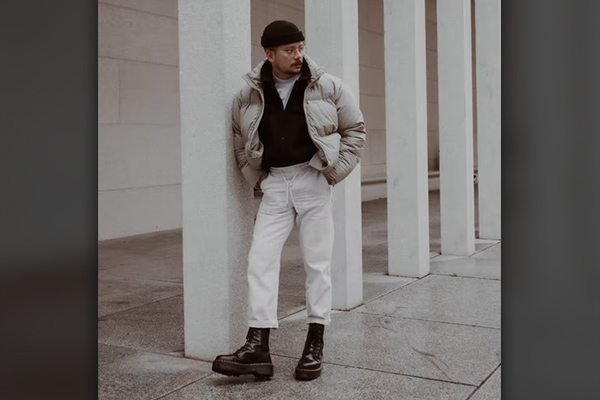 A lot of hipster looks are dependent on the most cliche upper wear; for starters, you need vintage or retro shirts that practically scream 'make way, a hipster's coming'.
Casual shirts are either checkered, flannel, or cotton basics to give an earthiness to your overall look. V neck jumpers are equally respected in the hipster world. If it's cold, they make use of layering and pair the shirt with a hoodie or knitwear sweater. The daring ones even add a leather biker jacket. Although a brilliant tie-dye puffer jacket makes any dull sweatshirt come to life.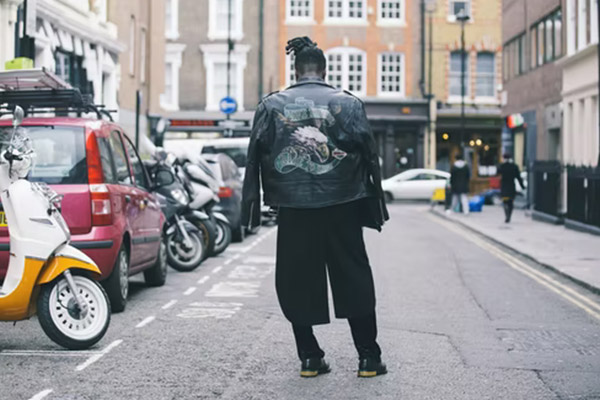 A flannel shirt is hard to miss when talking about classics. It's a quick pass for both work and after-hours errands or drinks at a local bar without looking like a stretch. Hardcore hipster men have a selection of slim-cut denim jackets to pair with their everyday jeans. They make great streetwear worn atop V-neck shirts. An Oxford shirt under a casual blazer makes for great hippie wear and just a dress code for professors.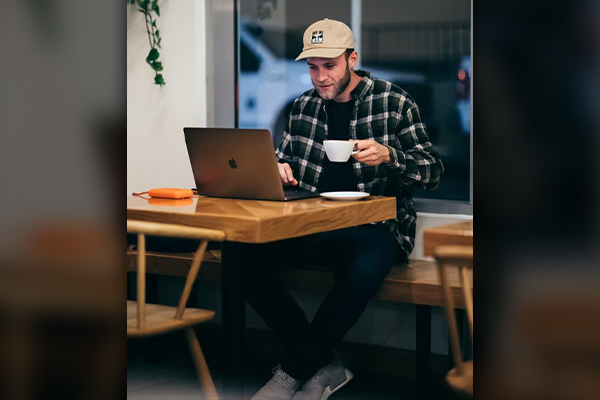 There's something hipster in the store for everyone. Mature men rock the hipster look with DJ skull logo shirts, loose-fit jeans with leather suspenders, and a skinny scarf tied around their neck to house parties. For big and tall men, a cream sweater worn atop a plain black shirt and baggy jeans would make you feel good.
Bottoms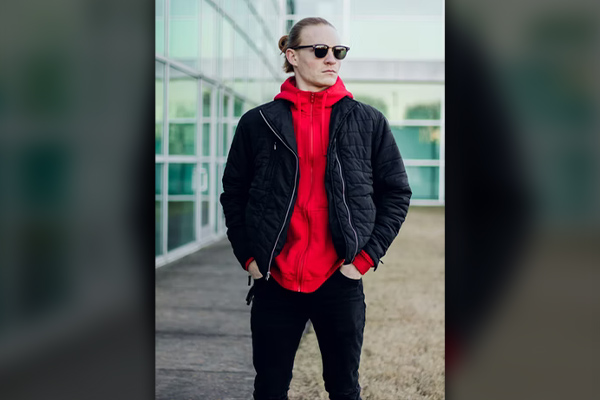 Hipster men wear many different types of pants. More often than not they are seen sporting skinny jeans, preferably black, if you're going for a casual look, with a carefree flair. But brighter, funkier colors are in equal demand. In slim-cut pants are khakis for example, which can whip any outfit around into looking decent yet not overdone. Tapered jeans are their best friend in day-to-day life.
However plaid pants work best with denim tops which is a great street style. Who doesn't love relaxed-fit jeans? It's a partner in crime with retro shirts. While chinos with plaid pattern flannel shirts look great amongst teenagers. Although the more high-waisted pants you wear the more hipster and happier you'll be!
Accessories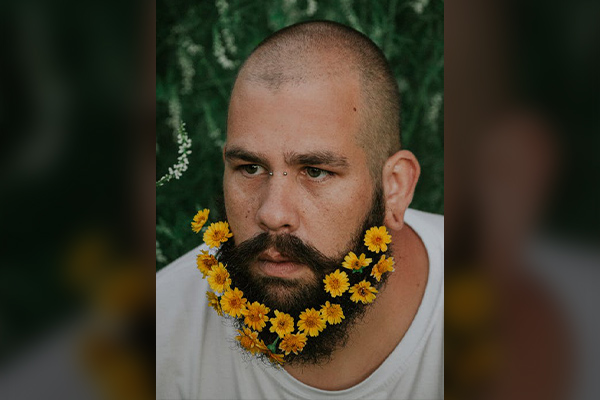 It's baffling how accessories can make such a huge difference in an ordinary outfit. It can single-handedly perk up the entire style without even trying. A leather messenger bag, for instance, can add a rugged vibe to a hipster's streetwear outfit.
Whilst a racing cap, wayfarer, and daisy dukes can make you blend in better. Belts are another necessity when you're trying to look like a hipster. But a run-of-the-mill belt won't do. They go for a belt that makes a bold statement. Big and bright-colored belts are best. Catchy suspenders would be a good idea to change things a bit.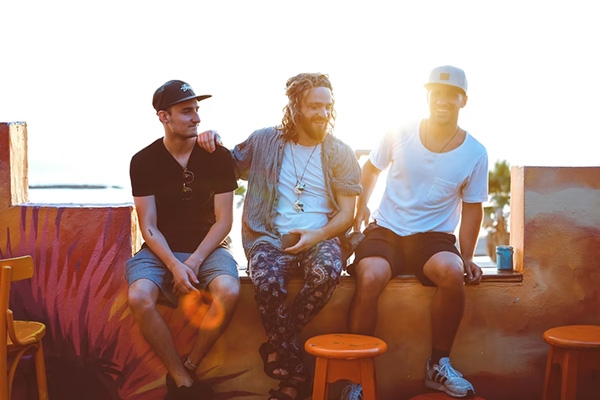 In chilly months they're not afraid to play around with brightly colored knits, chunky scarves, and vintage coats. Or keep it breezy and lightweight with wide-brimmed hats and a pair of rounded glasses for men.
Footwear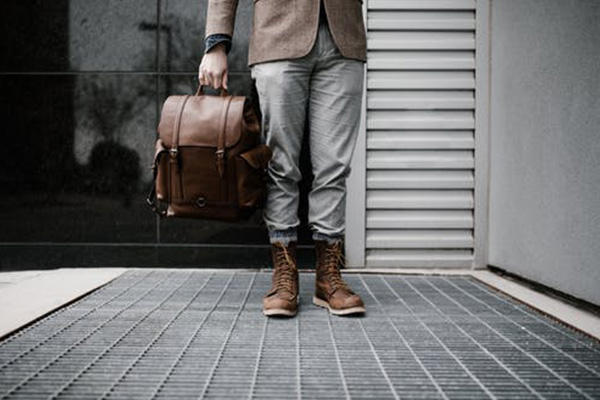 Make sure you're keeping up with the footwear as well. For starters, brown Chelsea boots are a hipster's best friend and you'd feel totally at home with whichever outfit you choose to pair them with. Although a pair of green lacquered Oxfords can make an earthy high-waisted trousers outfit come to life. It can easily pass for a night out with your pals.
In contrast, you can always wear a pair of combat boots when the weather demands. Whilst a splash of funky sneakers, or basketball shoes or just plain vans classic can for sure cheer up a dull look.
Hairstyle for Hipster Men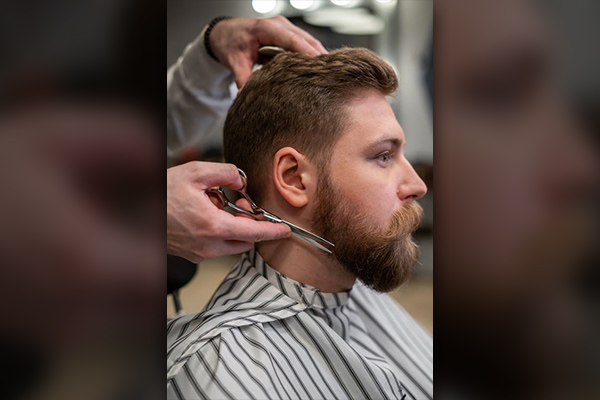 Might we suggest letting that five o'clock grow into a full, lustrous beard? Huge and unwieldy, that's precisely what hipster men do to make a statement. Some men even go bald with a hipster mustache or get a crew haircut as if sacrificing all their head hair is not their cup of tea. Spiky hairstyles are a good idea for the more experimental type.
Hipster men also fancy the ironic French mustache with a pointed beard and a pompadour. But a lot of the time they just go clean shaved with a hipster mustache. A man bun is a perfect example for those who like long hair but aren't a fan of it falling over their face and shoulders.
How Did Hippies Wear Their Headbands?
The right way to wear a headband is by placing it correctly. If you look intently, you'll see that most hippie men wear headbands across their foreheads. Some of them even wear one at the back of their hairline. 
How To Wear A Bandana Like A Hippie Men?
The most obvious trait of hippie men is that of the bandana. They fold it diagonally and then roll it upwards and tie it into a knot.
What does a male hippie wear?
Male hippies like to wear robes and skirts, they're uninhibited and don't care much about gender norms. 
In Conclusion
Thus, it can be said that Hipster men are uninhibited and wear the most outrageous clothes sometimes. Despite trying their best, their style is such that they look unique and distinct from the crowd. They like to wear flannel shirts, baggy suits, fitted jeans and Chelsea boots.