Dark Academia continued to dominate the fashion scene last year – it was everywhere on social media to the streets. A fashion school that is brooding with an element of mystery and dejection is facing a slight decline as its sister subculture, light academia, has attained the center stage this year.
Deemed as one of the hottest trends of this year, alongside Y2K fashion, light academia fashion is domineering with its uplifting spirit that is reflected in the style and outfits that has made it a lifestyle. The light academia aesthetic has graced every social media platform imaginable. You can see women wearing dress shirts, flowy dresses, pleated skirts, and feathery tops along with ribbon and pearl bands in their hair.
Light academia fashion is essentially a soft take on goth fashion; it's refreshing and enchants the wearer with positivity and pastel beauty. From the color palette to the unique outfit combination, in this article, we're going to discuss everything about the light academia aesthetic along with what makes it different from dark academia and Cottagecore fashion.
What is Light Academia?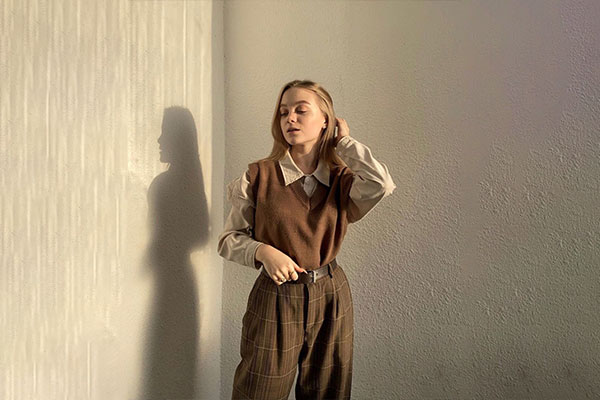 If you see anybody wearing a judicial collar with plaid pants and a blazer know that they're following the light academia aesthetic. Light academia aesthetic can be defined as a soft, neutral palette filled with cozy knit sweaters, vests, plaid and pleated skirts.
Similar to dark academia aesthetics, light academia aesthetic follows the liberal, scholarly approach. The main colors that you will find in the light academia palette are crepe pink, buttercream yellow, powder blue, vintage grey, dusty tan, etc. Basically, you can choose any color as long as it falls under the neutral and soft palette.
The pastel palette is further supported by cardigans, sweaters and crewneck vests. There are feminine elements like flowy dresses and pleated skirts. There's a pop of print with plaid here and there, otherwise solids are keenly observed.
In addition to this, you will also find a mixed range of outerwear; double-breasted blazers, peacoats, and vintage jackets. Of course, there are high-rise jeans and tailored pants. As for the accessories, this category is dominated by wire-rimmed spectacles and lace-up boots, and Mary Janes.
With the light academia aesthetic, the idea is to focus on the fabric; light academia relies heavily on cashmere, cotton and corduroy. There is immense regard for vintage fabrics that instantly punch you with a fist of nostalgia. The fabrics, generally, give a sense of being lived in for that relaxed and cozy vibe.
Light academic style can essentially be described as a soft academia aesthetic that is filled with relaxed silhouettes, elegant cuts, neutral colors, and old-school, scholarly charm.
Light Academia vs. Dark Academia
As we said earlier, light academia is a contemporary fashion that has replaced the traditional dark academia aesthetic. The gloomy charm promised by dark academia is brightened with hope and positivity with light academia – typical of the name. There are many differences between light and dark academia starting from the dark and light academia colors.
The discussion of dark academia vs light academia is extensive but can be boiled down to a few things. The most apparent difference between light and dark academia is evident in the names. There is obviously no question that the color palette of the dark and light academia are poles apart.
While dark academia relies more on dark and broody shades such as mocha brown, beige, black, charcoal grey, sage green, cobalt blue, etc. Light academia aesthetic has lighter and pastel tones of the same colors.
Both romanticize intellectual and literary pursuits – dark academia aesthetic, however, is slightly more dramatic and concerning in terms of devotion and keenness. Light academia fashion entails bright tones – the outfits are made of feminine and chic garments. You will find flowery prints, plaids, ruffles and feathers, beads, pearls, ribbons, etc.
Are Light Academia and Cottagecore the Same?
There are often comparisons drawn between light academia clothing and cottage-core aesthetics. Despite having a similarity in terms of how basic and simple they both are, the two aesthetics are actually quite unique from one another. While light academia aesthetics explores intellectual pursuits and literary ambitions, cottage-core fashion mainly fetishizes rural life and country lifestyle.
Light academia clothing is defined as a chic and feminine style that has lesser frills. You could say that one is more shabby-chic in terms of its overall appearance while the other style is more authentic to clean and crisp looks.
Light Academia Aesthetic Outfits
If you want ideas for light academia outfits, we have created a list of five for you. You can take inspiration for the light academia outfits from the light academia clothing recommended to you. By understanding the essence of the fashion aesthetic, create your own version of light academia style. By now it should be easy for you to identify what would qualify as a light academia dress and what would not – from the color palette to the cuts and fabric of the outfit.
Light Academia Aesthetic: Double Breasted Blazer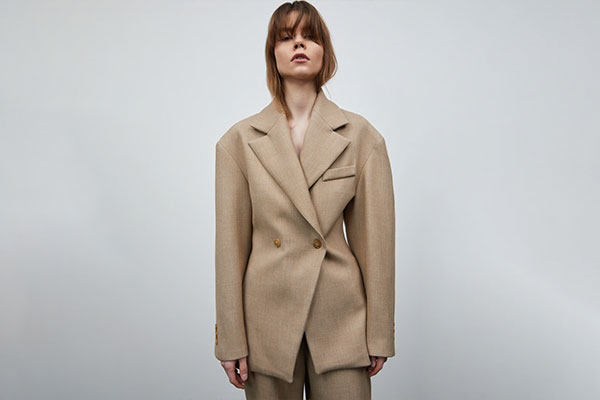 There are so many ways to wear a double-breasted blazer. You can opt for plaid pants with a collared shirt underneath the double-breasted blazer. Add a pair of loafers or boots with laces. You can wear a tie as well if you want to add accessories and give it a tidy, formal look.
Light Academia Aesthetic: Cardigans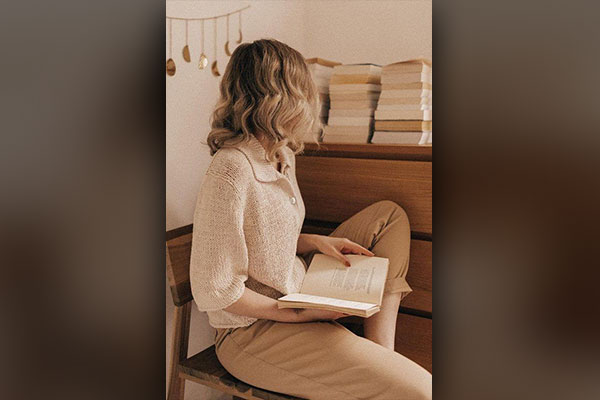 Cardigans would work incredibly if you are going for a casual look. Wear beige or creamy cardigans with knit sweaters or ribbed tops. You may wear smart jeans and add a belt or ribbon on the waistline to add dimension to your outfit. Wear Mary Janes or ballet shoes with the outfit for a finished look.
Light Academia Aesthetic: Collared Shirts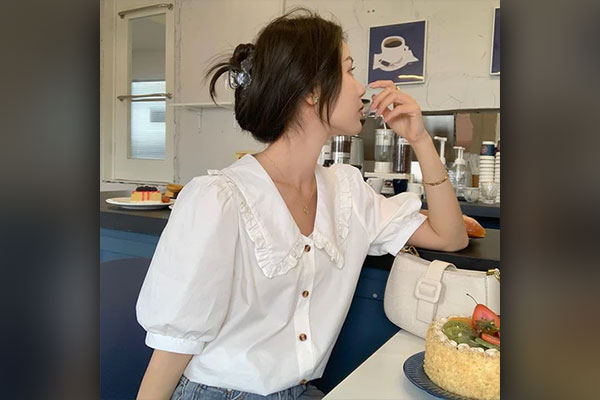 Collared shirts are an important part of light academia fashion. You should ideally have a wide collection of collared shirts – in pastel and neutral colors. Wear these collared shirts with plaid pants or smart jeans. You can also pair the collared shirts with pleated skirts.
Light Academia Aesthetic: Plaid Pants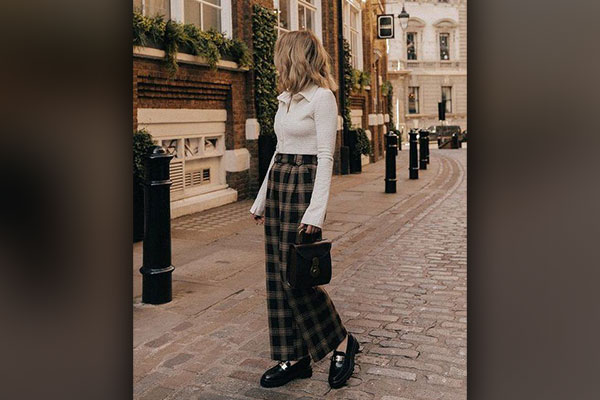 Plaid pants are the only garment that brings together three different aesthetics: dark academia, light academia and Cottage-core. What makes the aesthetics different is the way you wear plaid pants and the color combination you choose.
Thus, you can create an effortlessly chic look that has the right amount of scholarly vibes by adorning plaid pants with a plaid blazer and a collared shirt. The suit and pants can be in a beige or a lighter tone of brown while the collared shirt can be in light pink, cream, or white in color.
Light Academia Aesthetic: Pleated Skirts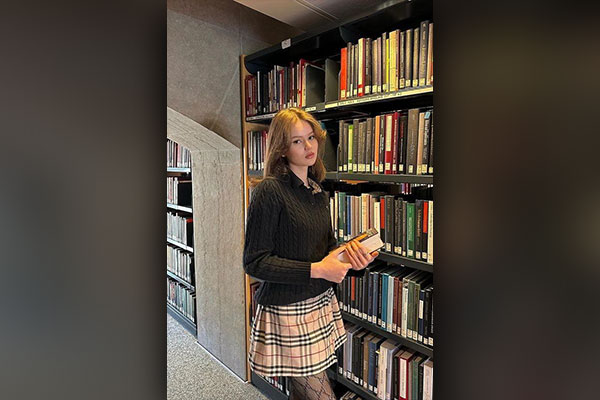 There are a variety of skirts available but pleated skirts are especially popular in light academia fashion. You can wear these feminine and versatile skirts with ruffled or feathered tops for a casual, smart look. However, if you are going for a semi-formal look, it's best to wear a ribbed shirt top underneath a single-breasted blazer. You can wear knee-high boots if you want a posh, cultural look. However, it's best to minimize the accessories and wear loafers without any socks.
In Conclusion
Light academia aesthetic is pleasing to the eye and gives an extremely soft look. The overall appearance impresses the onlookers with its scholarly charm. To create a light academia aesthetic, make sure you choose to add only neutral and pastel tones to your wardrobe with plaid pants and jackets and pleated skirts.