When invited to a semi-formal event, the ambiguity of what to wear is natural. Even if a man's style game is always on point, the question "what is the semi-formal attire for men?" still pops up in his mind.
Firstly, the prefix semi- added to the word formal explains that you are allowed a lesser level of formality in this dress code than the formal attire for men. However, do remember that it is not a casual dress code either. Letting the reign a bit loose on the personal expression doesn't mean that you can wear a polo or a pair of jeans to a semi-formal event.
Semi-formal attire for men is two steps down from ultra-formal attire and slightly more relaxed. It is an opportunity for you to look dashing in dressy clothes or simply go with a jacket and pants. We at the Jacket Maker will delve deep into this dress code to solve the semi formal attire mystery once and for all.
What is Semi-Formal Attire for Men?
The first thing we know about the semi-formal dress code is that it is a bit more casual than formal wear and dressier than smart casual style. It actually fills the grey area between formal and informal dress codes.
Some examples of semi-formal occasions can include certain weddings, holiday parties, festive occasions, and business events and dinners. The invitation might mention the designated dress code, but you can reach out to the host for a clear-headed stance on what you are allowed to wear.
If the semi formal attire is confirmed, you can create sleek outfits with a hint of your personal style. A properly fit suit is the best option for semi-formal dressing, but you can also go for a blazer and sports coat outfit for an event that is slightly laid back.
The key to semi formal attire for men is getting a crisp look like formal dressing but with clothing essentials, so hold those jeans, khakis, and polos for smart-casual events.
Origin of Semi-Formal Attire for Men
The need for attire with a lesser level of formality arose in the 19th century. It is said that Prince Edward of Wales wanted something more comfortable than the swallowtail coat that was the trending dinner wear back in the day.
His tailors from Henry Poole and Co. made a dinner suit for him, which eventually became popular when guests from the US visited him and wore a similar kind of suit in their own country.
Semi-formal dinner suits, also termed black ties, started getting popular in the latter part of the 20th century. It is now frequently seen in the US, especially at formal day weddings.
Fabric for Semi Formal Suits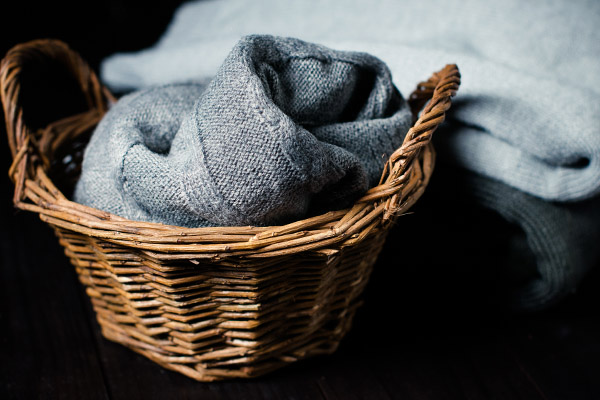 When it comes to fabrics for semi formal men's suits, wool and cashmere are the primary choices as these rich fabrics portray the refined style much better. It is not appropriate to wear a seersucker or linen suit to semi-formal events as they don't match up to the level of formality.
A tailored corduroy jacket in quiet colors like blue and brown with matching pants is certainly acceptable as semi-formal for the fall and winter season.
Color Scheme for Semi-formal Events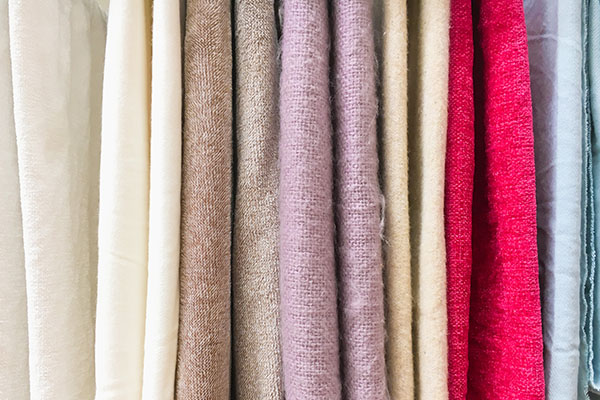 One may wonder what should a man wear to a semi formal event and what colors can he go for? Talking about men's suits, there are many options other than the classic black which can make you stand out in a crowd. Not by any means do we mean to underestimate the color black, but why not try other colors to represent your charming personality?
The colors tan, beige, pink, and lavender are trending these days for daytime semi-formal events. You can also go for a tailored black blazer and pair it with light colored trousers and shirts for a classy look.
For events held at night, go for a classic navy blue or midnight blue suit that mimics black, but offers an eye-pleasing color. You can experiment with other dark colors like deep brown and dark green as well.
Jackets Appropriate for Semi Formal Dressing
Besides the suit jacket, there are several other options that you can choose for your semi formal outfit. Vests in the same material as suit jackets are also an option. Or, you can go for blazers in the traditional navy blue color. Or, step up your style game for the semi formal for men with a cream, white, brown, or grey blazer. 
When opting for blazers, go with pants that are dressy, such as tailored trousers or sleek khakis. Jeans are to be avoided at all costs for semi formal wear. The blazer and jeans outfit is more appropriate for the smart casual style.
A stylish sports jacket is also a good option for semi formal occasions, such as a graduation party. The jacket is versatile enough to be paired with a variety of shirts. But it goes with the same type of pants as with a blazer, like straight slim fit khakis. 
As with the other types of jackets, you can also opt for leather jackets in a refined style. A coat style leather jacket, a biker jacket, or a shirt style jacket can be worn with semi formal outfits. Some of the best men's bomber jackets that are slim fit also look quite classy when paired with a simple button down shirt and chinos.
Formal vs. Semi Formal Attire for Men
Men usually get confused between what is semi formal for men and how it differs from formal attire men. Those who are not well versed with enough knowledge about men's dress codes may make a fashion faux pas.
It's not unusual to spot a man who is either overdressed or underdressed at an event. Just saying that formal attire for men is more formal is not a solution for this ambiguity.
The main difference between formal and semi formal dress code is the flexibility of pairing. Although fashion trends are evolving, you don't have much room to play with colors and patterns in formal wear. But the semi-formal dress code allows you some freedom to show your personal style through your clothing.
Semi formal vs formal attire for men boils down to the fact that you can wear suit separates in the former, while you need a coherent look from head to toe with a formal suit for the latter. So, in case you are wondering whether a sport coat semi formal, the answer is yes!
Tuxedo vs. Suit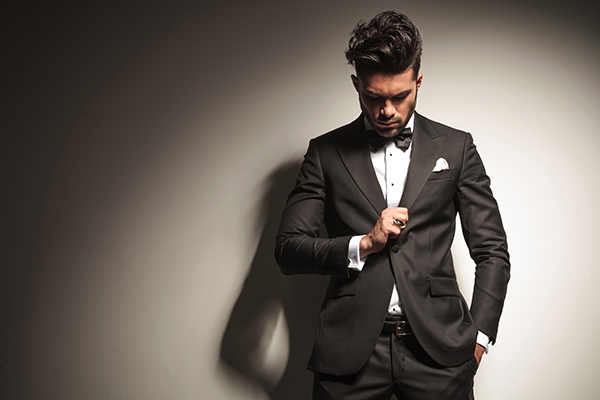 The tuxedo is considered the ultimate white tie formal outfit. On the other hand, a three-piece suit is an outfit fit for semi-formal wear. Let's understand the difference between a tuxedo and a suit.
Satin: One of the ways to tell a tuxedo apart from a suit is its satin details. The glossy fabric is often added to the lapels. Often a side stripe of satin runs down the length of the pants as well.
Buttons: The buttons on the tuxedo are made of satin, whereas those on the suit jacket are made of plastic or covered with other fabrics.
Extra elements: A tuxedo is accessorized with some extra elements like the cummerbund, bowtie, suspenders, and waistcoat which makes it more formal. Though every tuxedo design may not include all of these accessories, it is a differentiating factor. As for the suit, it can be worn with or without the tie or the waistcoat depending upon the level of formality required.
White Shirt: A plain white shirt is a staple for the tuxedo. On the other hand, the options are infinite when it comes to choosing a dress shirt for a semi formal dress code. You can select a shirt in plain solid colors or one with a beautiful pattern.
Do's and Don'ts of Semi-Formal Attire for Men
When dressing up for a semi-formal event, make sure:
Always aim for dressing for the occasion. If possible, ask the one who invited you about the designated dress code.
When in doubt, overdress rather than underdress, but never wear a tuxedo to a semi-formal event.
Being well-groomed is the best way to rock the semi formal attire for men. Facial hair should be maintained so that they don't look disheveled. Your trimmed beard and mustache along with a nice haircut will help with the "put-together" look.
Get your suit tailored! A custom jacket that is made according to your size will help you give a personal statement at the event. Plus, you will feel absolute comfort and eased mobility. Think about easily dancing to the beats at the cocktail party!
When attending functions held during the daytime, go for lighter colors. For night events, select a suit in a dark color, and avoid wearing vivid patterns and prints.
Socks are a must for semi-formal attire. Wear dark socks with polished dress shoes or loafers.
Never wear a casual shirt beneath your suit and that too, untucked.
Semi Formal Attire for Men — Outfit Ideas
Now that we have laid down enough info regarding the semi formal vs formal dress code and the major do's and don'ts, let's move on to the practicality, that is, what should a man wear to a semi formal event. If you are short on ideas, here are a few semi formal attire suggestions for you:
1. Semi Formal Evening Attire for Men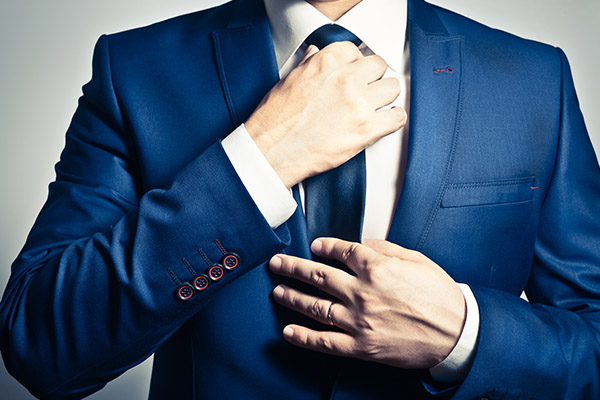 A midnight blue suit jacket with a sky blue shirt with tiny polka dots is surely going to make you look dashing. Make sure to get the fit right so that your sculpted body is enhanced by the dark color of the suit. Accessorize this semi-formal attire with a maroon tie, dress watch, and dark brown monk straps to nail the semi formal look.
2. Semi Formal Day Attire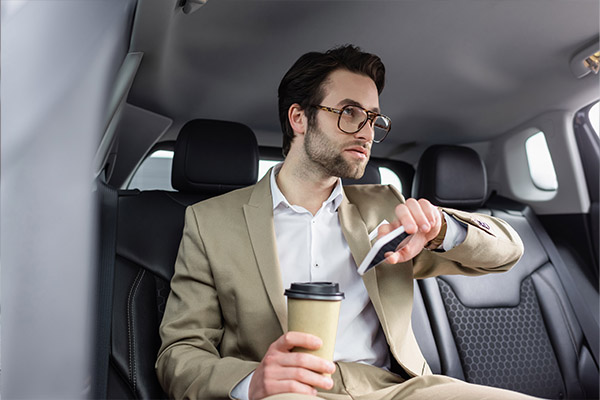 A cream blazer and trousers in black color make the perfect semi formal combination, especially for daytime. Slacks, chinos, and tailored trousers are the types of pants that go well with the blazer. 
Pair a black shirt with a small floral print for a fun expression. You don't need to wear a tie for this outfit. Go for suede leather shoes to bring an additional style element to your black and white semi formal attire. Don't forget to put on
3. Grey Semi Formal Attire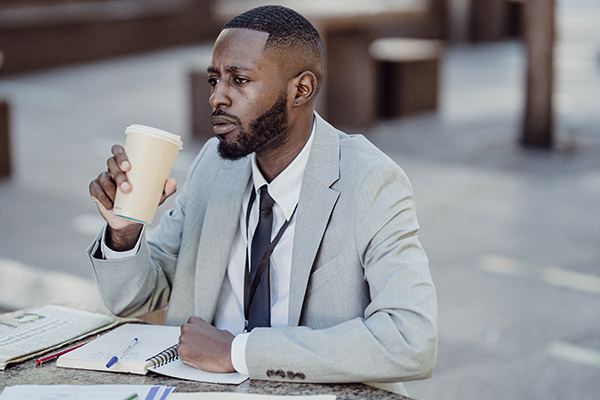 Wearing a grey suit makes a man look dashing at a semi formal event, given he pairs it with the right accessories. Choose a grey checked suit, and pair it with a pink, white, or navy blue dress shirt. If you choose a white dress shirt, the right way to add flair to your look is to wear a red tie and brown brogues for a classy look.
4. Semi Formal Wedding Attire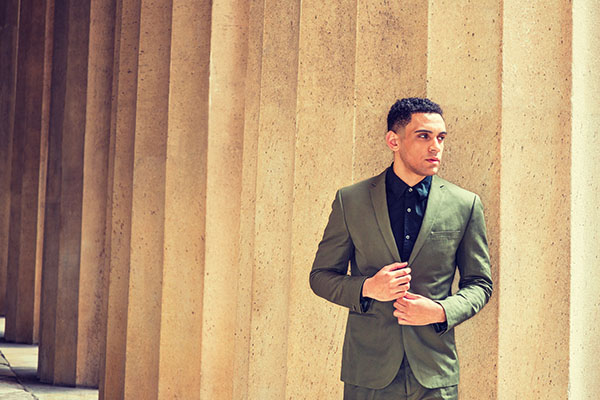 Every time we get an invitation to a wedding, we are forced to reconsider what clothing staples fall under the semi formal wedding attire? To make things simple, we are suggesting two wedding appropriate looks for winter and summer that are in fashion these days.
A tweed, wool, or flannel suit will provide the insulation needed for a winter wedding. Choose a plain or pinstripe suit in blue and team it up with a white cotton shirt, olive green tie, and black derby shoes.
For a summer wedding, opt for a tan suit in a lightweight fabric and pair it with a white shirt, brown dress loafers, and a stylish dress watch. It is better not to wear a tie if the weather is uncomfortably hot and the wedding is held outdoors.
A semi formal wedding attire for male with no jacket may be a good option for you, especially in the warm weather. You can opt for a pristine dress shirt in a pale blue color and wear it with dark grey pants. Elevate the look with a tie and a pocket square in floral print (highly trending these days!) You can also ditch the jacket for a vest to create a sleek semi formal attire for men.
5. Semi Formal Attire For Men With Suede Jacket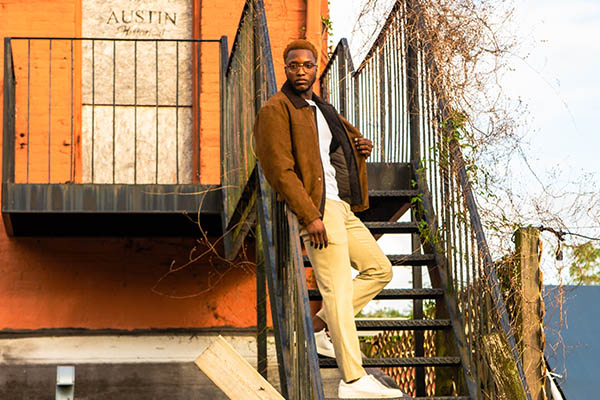 A suede leather jacket in a shirt style can be an appropriate item when it comes to nailing the semi formal attire for men. It may be a good option for you to wear at fall semi formal events that are slightly laid back. Pair the jacket with a dark blue dress shirt and beige chinos. You can wear brown derby shoes with this outfit to give it a dressy finishing touch.
6. Semi Formal Dressing for Large Men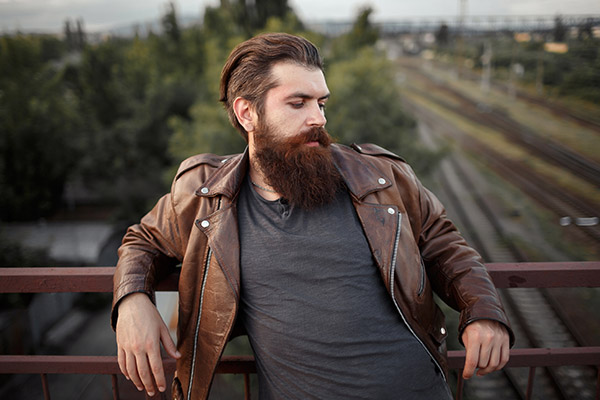 Depending upon your particular physique, tips and tricks to wear semi-formal attire may differ. If you are big and tall, you may wonder what is semi formal for men with a large body? Dressing up when you have a larger frame may feel challenging to you, but you can dismiss the concerns right away.
The best way to look sharp is to wear custom clothing, like bespoke big and tall leather jackets with your dressy outfits for a clean cut look. A good idea is to pair black chinos and a white button-down shirt with a light brown leather coat for an impressive look. 
7. Jazz Up with Patterned Shirts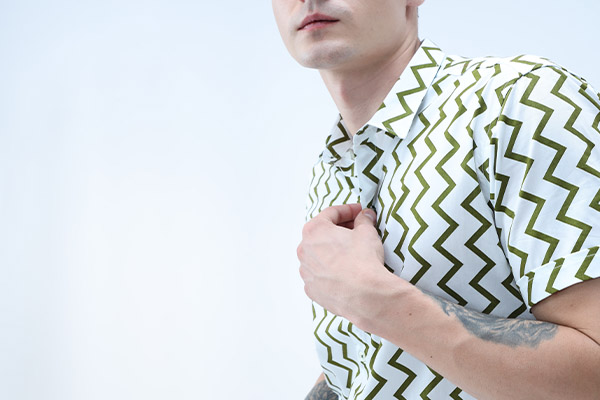 Blending patterned shirts with semi-formal outfits is a great idea to show your charming persona. Micro-floral prints are currently in vogue for men. You can also go with paisley or checks in pink, maroon, green, or peach colors for daytime. Make sure to choose small prints that won't hinder your style and masculinity.
Semi Formal Accessories for Men
The following accessories can be paired with men's semi formal clothing for a refined look.
Ties: (optional but give a fancy touch). Experiment with plain colors, diagonal stripes, small patterns and prints for different looks. Along with a tie clip.
Belts: keep both wide and narrow belts in brown and black colors to hold those trousers where they should be. 
Suspenders: Suspenders are even better at holding the pants as they don't break the outfit in half like belts. When wearing suspenders, make sure they match your dress shoes.
Dress shoes: Speaking of dress shoes, invest in premium leather dress shoes. The type of shoes appropriate for semi formal wear are brogues, oxfords, derby shoes, loafers, or monk straps. 
Pocket square: For that dressy touch.
Watch: A must accessory that will elevate your style.
Cufflinks: Mainly an accessory that goes with formal attire for men, but it is 5great at dressing up when you feel a bit underdressed at an event.
Socks: Go for dark colored socks.
FAQs – Semi Formal Attire For Men
What Does Semi Formal Mean for a Man?
The semi formal dress code falls somewhere between formal and smart casual dressing styles. The semi formal dress code is a blend of elegance with lesser limitations in comparison to the formal style. The two-piece suit with a dress shirt is considered the default semi formal outfit.
Is a Polo Shirt Semi-Formal?
No, the polo shirt is not appropriate for semi formal attire for men. It is a smart casual staple.
Are Jeans OK for Semi-Formal?
No, jeans, even if they are slim fit and dark, are not appropriate for the semi casual dressing. Go for dressier pants like trousers, chinos, flannel khakis, or slacks. It is understandable that jeans are comfortable and also look stylish, but they do not have that dressy appeal and suit better with casual and smart casual men's looks.
Conclusion
Whenever you get an opportunity to dress in a semi formal dress code, portray your style in the best manner. Go with the sartorial principles of the semi formal attire for men laid down in this article.
Make sure you strike a balance between following trends and executing your personal style. Avoid semi formal faux pas here and there mentioned above so that you don't end up looking underdressed at an important event.