For a long time now, there has been a widespread acceptance of Labor Day weekend that is marked by the end of summers. This impacts how people dress during these days. From the choice of colors, fabrics and clothing styles to accessories, there are specific trends for labor day outfits.
Significance Of Labor Day
Labor Day, commemorated every year on the first Monday of September, is a significant occasion. The day highlights the importance of honoring laborers. People from all walks of life take part in parades and festivities across the US to glorify the cause.
The first labor day was celebrated in the US on 5the September 1882. Next year, it was again celebrated on the same day. But from 1884 onwards, the Central Labor Union proposed to celebrate the day on the first Monday of September, making it a three day weekend, also known as the Labor Day Weekend.
Impact Of Labor Day On Contemporary Fashion
People celebrate the long labor day weekend by entertaining themselves. The holidays are a great opportunity to hold casual get-togethers, parties, barbecues and picnics. 
Whatever style you follow, adding an element made with leather takes your outfit up a notch. Leather is a material that is synonymous with exclusiveness and splendor. Therefore, adding a women's leather jacket, vest, bag, boots, or hat to complete your look is a great idea to nail any kind of look. 
In this blog, we will help you find the right outfit with leatherwear for the upcoming labor day. Read on the ultimate tell-all from the dos and don'ts of labor day looks, to suggestions on how to pair essentials.
What To Wear On Labor Day?
Depending upon the occasion, you can dress up or down. You can be the life of the party by wearing a Labor Day costume, or go for a casual sweatshirt and shorts outfit to feel relaxed on a weekend staycation.
The recognition of all the social and economic accomplishments of the US workforce brings with it a lot of festivities. In other words, it is the much-needed last summer party for people living in the US. Those with a flair for fashion thus get a chance to put together stylish outfits. The zeal is so high that people even buy Labor Day outfits for babies to dress them up for the celebrations. 
The long weekend marks the end of the summer season, after which begins the fall season. So, it is the right time to flaunt the summer style one more time before the anticipation of fall fashion sets in.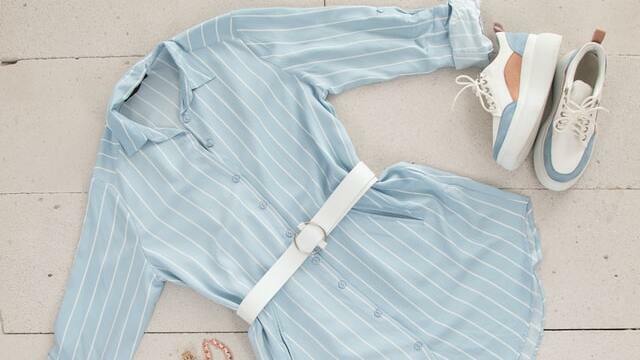 A trendy way to build outfits is to opt for unisex clothes like white t-shirts, denim dungarees, and genderless jumpsuits. Lightweight denim jackets are also quite in vogue. You can pair this versatile staple with dresses, jumpsuits, and various kinds of shirts and tops.  
Leatherwear is also quite popular while bidding adieu to summers. You can layer your breathable outfits with lightweight leather jackets or wear faux leather pants with chiffon tops. Or you can carry leather accessories such as a nice pair of ankle boots or a cowboy hat.
Labor Day Outfit Ideas
Whether you are attending a day barbeque party with the extended family or going to a music festival, take inspiration from these end-of-summer leather outfits to portray the chic and gorgeous diva in you for Labor Day weekend. 
1. Labor Day Parade Outfit Suggestion
When planning to attend a parade, try this uber-stylish combo of a white spaghetti strap top and faux leather pants. The bandana as an accessory will give off festival vibes. This simple yet classy outfit is sure to step up your style game during the festivities.
Leather Essential:
The silken faux leather pants look absolutely ritzy, giving your summer outfits a trendy look.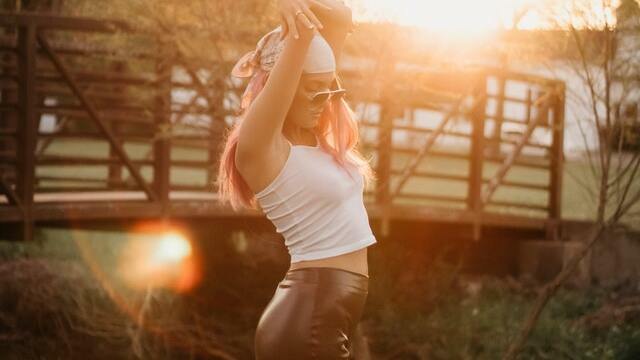 2. Day Party Outfit Idea
Think about a breezy, one-piece outfit that you can wear to a casual weekend party, and the t-shirt dress comes to mind. This white t-shirt dress is an uptown clothing staple that you can use to create a voguish outfit. Complete the look with black ankle boots and a hat to add to the mod fashion style.
This outfit is best suited for women with petite frames as it gives an illusion of a taller height.
Leather Essential:
Wearing black leather ankle boots with this breezy t-shirt dress is a great way to add some glamorous vibes to your look.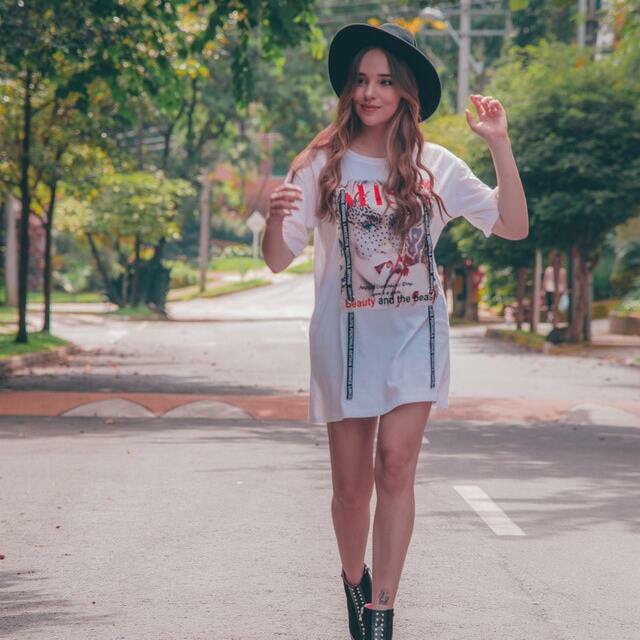 3. Outfit Idea For The Weekend Extravaganza
Whatever complexion you have, you can never go wrong with a bomber jacket outfit with a denim skirt. Go for a plain white t-shirt underneath the jacket. A pair of black wedge-heeled sandals and a chained shoulder bag is all you need to complete this feminine look. 
Leather Essential:
Either choose a black bomber jacket or the Westa A2 Green Leather Bomber Jacket with dark blue denim shorts for an outfit that is comfortable yet ravishing.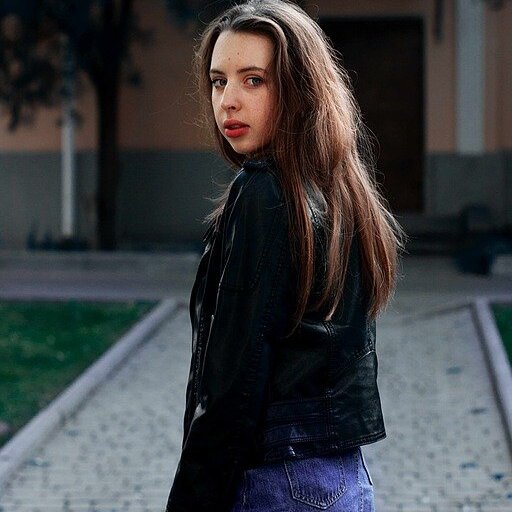 4. Labor Day Outfit With a Printed Dress
All a girl needs to look pretty is a vintage-style printed dress with bishop sleeves. Chiffon dresses are one of the most alluring summer staples for an elegant style. You can opt for a dress with geometrical print or floral print.
Also, you can pair these types of dresses with a range of other clothing essentials like a neck scarf, a cropped jacket in leather or denim, or a hat.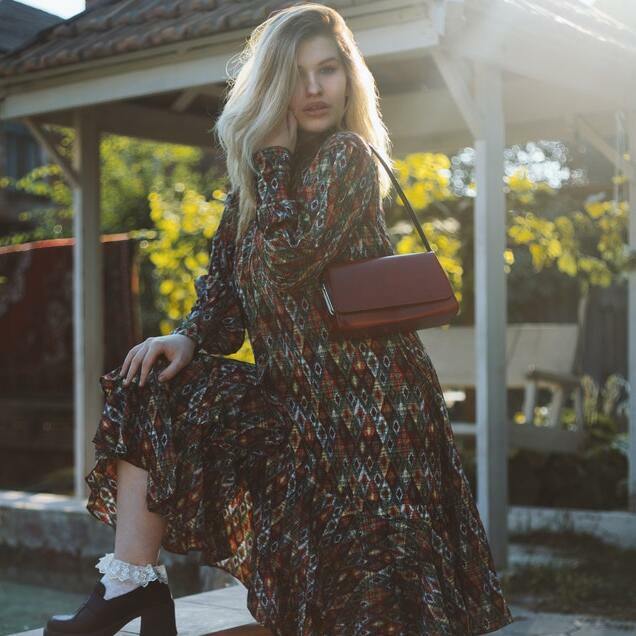 Leather Essential:
A cropped jacket will be a fashion-forward addition to this otherwise simple outfit. You can also wear platform-heeled leather boots along with this outfit for a stylish appearance.
5. Labor Day Streetwear Outfit
How about an upscale streetwear look for Labor Day? Team up wide-legged trousers with a stylish white top and a leather vest to create a look that will turn you into a glamorous diva. The outfit is breezy yet uber-chic, allowing you to stay comfortable during the long festivities. 
Accessorize the look with some chunky bracelets and a leather belt. Choose a pair of trendy slip-on shoes to complete the outfit.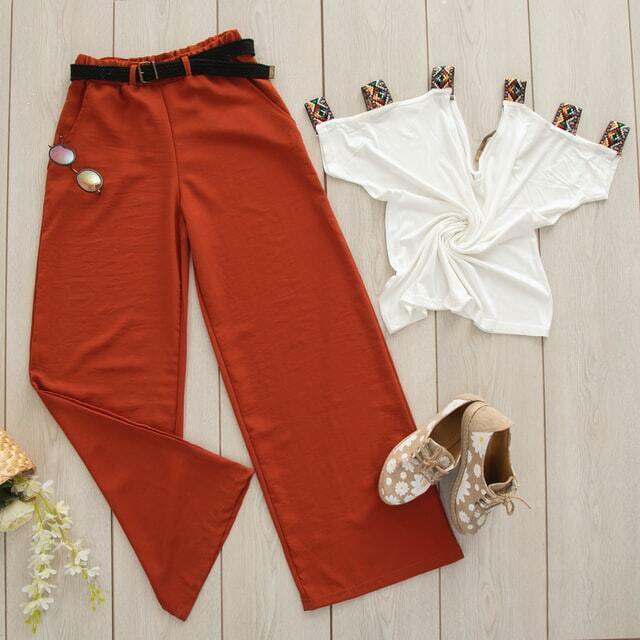 Leather Essential:
The maroon leather biker vest is the ultimate leatherwear that will go well with this outfit, or you can go for a wide leather belt in a brown color. 
6. White Pants Outfit With Leather Vest
Wearing white pants during the long labor day weekend is a raging trend. White pants are so versatile, that you can pair them with almost any kind of blouse or shirt. As a plus, add a sleek leather vest in a maroon color to bring up the flair of this outfit. You can go for a vibrant colored vest for a flamboyant style, or opt for a neutral color to portray a graceful look.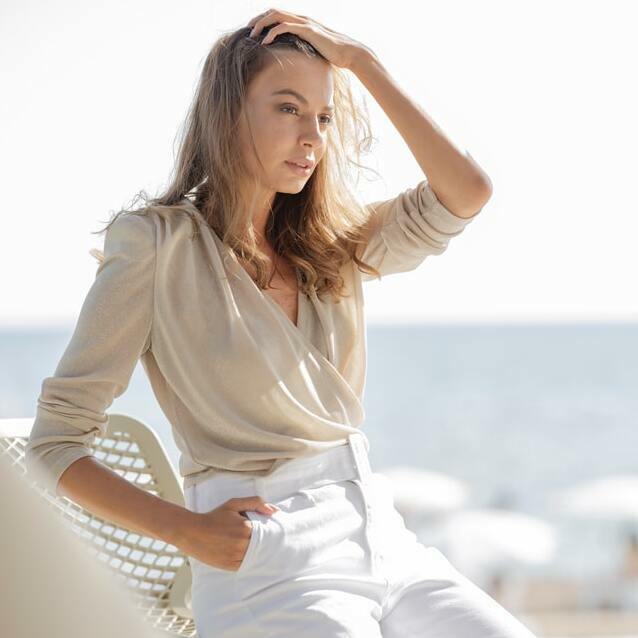 Leather Essential:
Try pairing a Westline Tan Dye Leather Vest with white denim pants to create a fabulous end of summer's look. 
7. Labor Day Outfit For Glamorous Women Over 50
If you are a fashion lover over 50, we have an easy and graceful outfit recommendation for you for the labor day weekend. A white sheath dress with a blue shrug will make an appropriate festive outfit that is super comfortable as well. Choose a pair of blue pumps for footwear with this outfit.
Leather Essential:
A brown leather purse is the right accessory with this simplistic outfit, but you can go for any type of bag as white is a versatile color. 
FAQS
Do You Wear Red, White, And Blue On Labor Day?
Wearing the colors of the US flag instills a natural emotion of patriotism within us. Therefore, on important days like Labor day, red, white, and blue colors are certainly appropriate. You can wear these colors by combining elements in each like a blue top, white pants, and red jacket. Or you can go for a dress in these three colors. 
To honor the US flag in the Labor Day parade, you can also wear accessories in blue, white, and red like a scarf that can be worn around the neck, waist, or as a bandana. 
Do You Wear All White On Labor Day?
Call it a fashion myth or not, many people assume the color white is off-limits once Labor Day is over. You can find many stories on the internet explaining how this "no white after Labor Day" rule originated. Also, how it's now fading away as fashion influencers and celebrities shut it down. But there are people who still stick to this rule. 
Pertaining to this, all-white outfits are quite popular for Labor Day. The feeling of "wear it while you can" motivate people to put together white clothing staples for a light summery look. 
Why Can't You Wear White After Labor Day?
As explained in the answer above, the no white after labor day is a fashion etiquette that does exist. People pack away their white apparel and don't wear it until the following May. But yes, you can definitely wear your white pants after labor day.
Firstly, you can wear whatever you want and no generally accepted fashion myth should dictate you on that. Secondly, more and more fashion bloggers and celebrities find this myth unconvincing and flaunt stylish white outfits during every season. 
White denim pants, white casual shirts, white sweaters, and white dresses are classic staples worn all year round. More than the clothing, it's about the fabric that you wear, especially if the weather is still warm during September. 
What Colors Are Popular For Labor Day Outfits?
The colors of the US flag, red, blue, and white are the most popular color choices for labor day outfits. It's the end of the hot season during the labor day weekend. So you can also incorporate pastels and neutral colors such as beige in your outfits. You may wear some light brown outfits as well.
Takeaway
Labor Day weekend is an opportunity to ace some eye-catching end-of-summer looks while honoring laborers in the US. All you need are a few classic summer clothing staples along with leather essentials to create flattering looks at any event that you plan to attend. The gist: our outfit recommendations will guide you to style yourself like a true fashionista.