Spring is a time when everything comes to life again. The sun starts to make its presence felt, and the sight of cherry blossoms bless our eyes. As the temperature rises and the cold of winter becomes a distant memory, we can't help but get excited about spring fashion and revamp our wardrobe according to the spring 2023 fashion trends.
It's always good and electrifying to shop for clothing and accessories for the new season, but it comes with a lot of decision-making. Fashion is a changing game, and trends are constantly evolving. What was in style in the sphere of men's summer fashion and spring style last year might not be anymore.
This is greatly true for this year, and we are seeing a lot of old trends come back in vogue and new things lining up for their chance to shine. To keep pace with spring 2023 fashion trends and make great choices in your shopping spree, here's our simplified edit of what's new and trending this spring and summer.
What To Expect In This Article?
Brighter Color Days Are Here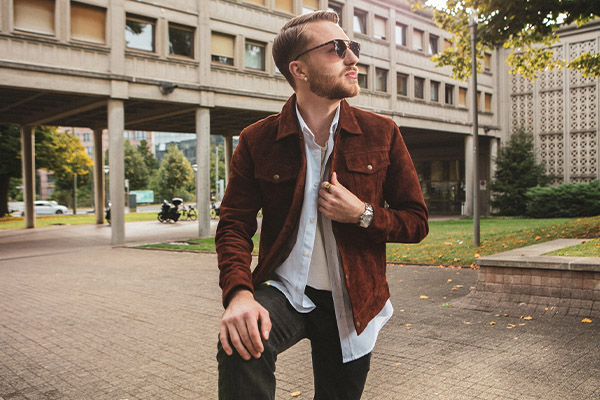 A glance at a guy's wardrobe, and you will see 50 shades of black, brown and gray. While nothing beats the charm of capsule-wardrobe essentials like your best biker jackets in a classic black color, it's not that you should restrict yourself to only neutral tones. Spring 2023 fashion trends are all about bright colors and vibrant hues.
Bright colors are the essential ingredient in spring summer 2023 fashion trends. They're a way to add energy and vibrancy to any look. We're talking burnt shades of orange, moss, deep green, chromatic color scheme, or even soft pastels like lilac.
So step beyond the neutrals for a true fashion statement with the season's brightest colors. Expect anything to go this spring, from bomber jackets, boldest neon green suits, and loud orange jeans. Bright is your new neutral.
No More Nostalgia For Flared Trousers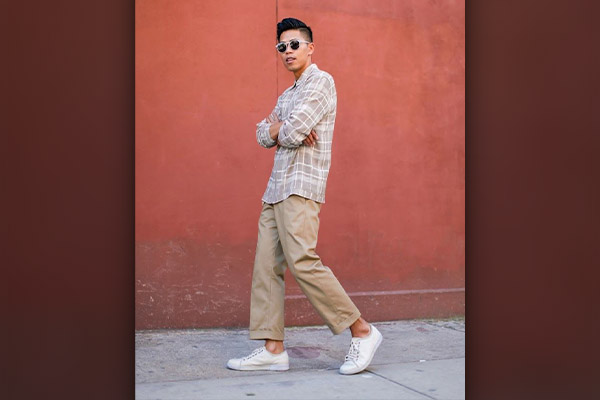 Bell bottoms had a moment in the 70s, and flared pants had a strong presence in Y2K fashion. While both have a striking similarity in their style, there is one thing more they are sharing now. They are not only back, but now being greeted with open arms. It comes at a perfect time, too — in an era of athleisure that has given slimmer cuts and skinny bottoms ample visibility to the point of stagnation.
If you are bored with the skinnies, there is no better time than now to go a little wild with flared pants. After decades of obscurity, this wider leg style is making a comeback — and some are predicting it will be one of the most influential 2023 fashion trends.
Whether you are going for jeans or aiming to create corduroy pants outfits in a current way, you can capitalize on this major renaissance. The trendiest men will rock flared trousers like they're on fire. Also, don't be surprised when Instagram thrift stores start bringing flared pants to their grids— the revival is real!
Leather Stays & Shines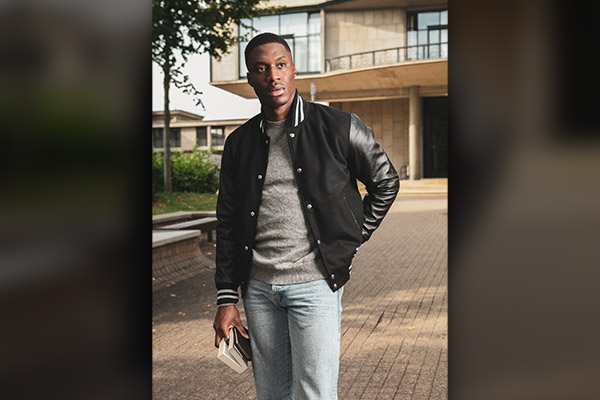 As if to dispel all doubt, leather is here to stay. While leather has been traditionally associated with winter, it is no longer a season-limiting material. A quick look at the spring 2023 fashion trends and designer launches, you will observe it has gone off the grid this year and is now gracing your body in various forms — from pants to leather jackets.
So why not, along with adorning your back and shoulders this spring, wear it on your legs? It's no longer taboo! Whether you opt for leather shorts as an alternative to your classic dad shorts or go for leather pants with denim jackets, leather pieces are all the rage in spring 2023.
It's still smart to try leather garments made of lightweight leather, such as sheepskin leather. Also, you can limit their use to slightly cooler evenings keeping in mind the comfort. However, once you get over the initial shock, you'll realize that it's the easiest way to be on the top of spring 2023 trends.
Shorts, But Bigger- The Bermuda Shorts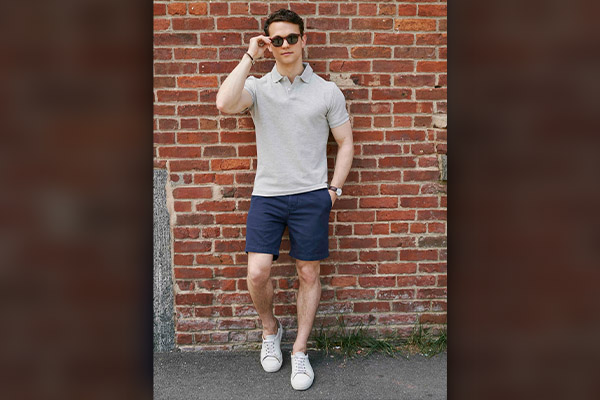 Summer and spring bread and butter, the super short shorts, have been a non-negotiable item in summer outfits for men for quite some time now. But there's still so much to explore. A case in point? The oversized Bermuda shorts.
Invented by a native tea house owner from Bermuda as a comfortable hot-weather bottom for his workers, Bermuda shorts also have roots in the British military. In WWI times, British officers stationed in tropical British colonies, including Bermuda, opted for these shorts to combat summers.
A popular piece of casual clothing everywhere in the world and even formal wear in Bermuda, these comfy, mostly knee-length shorts in a baggy fit are set to take men's fashion by storm and is one of the many emerging spring summer trends for 2023.
However, like many of us, you might be wondering: "Why are they so in trendiness?" The simple answer is they're comfortable, they look great, and they're easy to wear. It's not just the style that makes them a winner, though — it's also their versatility.
Wear it with a button-down shirt and sports shoes for a preppy outfit or with tie & dye tank tops for tried and tested beach outfit. Alternatively, for cooler days, create a just-there layered suede jacket outfit with Bermuda shorts, a crew neck t-shirt & a lightweight suede piece.
Button-Up Polos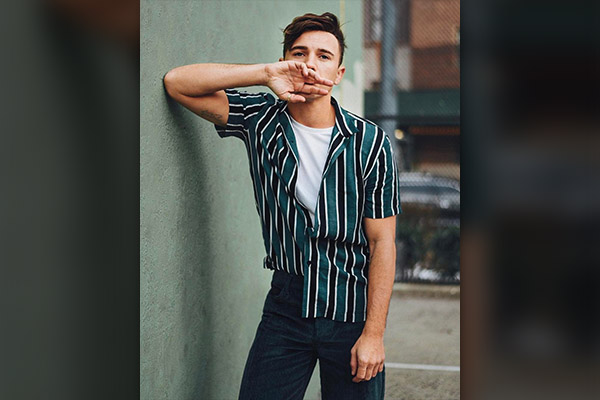 Polo shirts are undoubtedly one of the primary building blocks of men's essential clothing. Mostly considered basic and uninteresting, most men won't give much attention to their polos. This spring and summer, a polo shirt shouldn't be confined to your closet. In fact, in 2023, you won't want to hide it away at all.
We believe that spring & summer in 2023 will begin with "I'm not wearing a polo shirt" and end with "I won't wear anything else." But that may be because of the button-up version, which will finally find its footing as something other than a mistake or a relic of previous generations.
Button-up polos, also known as full placket polos, are among our winners for spring 2023 men's fashion trends, and here's why. They are a perfect middle ground between a casual T-shirt and a collared shirt, extremely adaptable and flattering on all body types.
You can use a layer over your t-shirts or wear it on their own to flaunt your gym progress of forearms and biceps. Go for the color blocking or striped design to try something exciting other than solid polos.
The Love For Letterman Jackets Is Back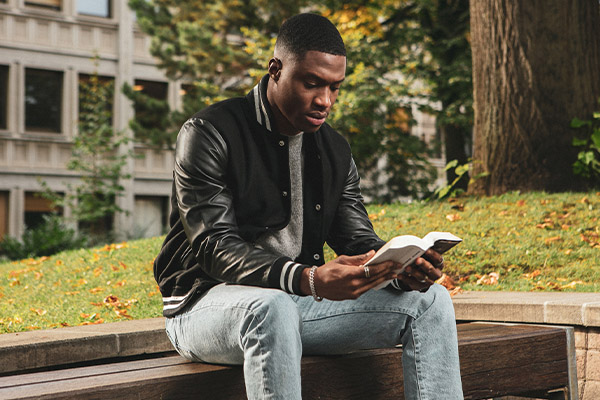 If you've been looking to add an athletic touch to your wardrobe this spring/summer but never found a jacket that was up to the task, don't fret. Just rediscover your sporty staple from high school. The letterman jacket or commonly known as the varsity jacket as its currently slated for a comeback in spring looks 2023.
The spring summer 2023 fashion trends forecast says that this sporty cover-up will be big this season. Combine the two big trends of this year, leather and varsity, and treat yourself to a leather varsity jacket. But keep in mind this time, the fitted letterman jacket fell out of favor, and there is a buzz about old-school with chunky sleeves.
The fashion world hasn't declared war on slim-fit jeans, so you can wear them with a trendy boxy varsity jacket and sneakers to have a well-balanced spring outfit for 2023. To take your style game up a notch, look for some bucket hat outfit inspirations and find a summer-appropriate piece and wear it with this combo. This is a fashionable layered look that is in line with the spring fashion trends 2023.
FAQ
What is the fashion for men in 2023?

Fashion for men in 2023 is all about fitting in by standing out. So now is the time to learn, engage and incorporate bold & bright colors, dabble with structured shoulders, and things out of the box.
What are chino-style shorts?
A shorter version of chino pants but very much like them, they are a bit more dressy than any other shorts. However, you can easily dress them down or up. Wear a white blazer with a blue shirt, beige chino shorts, and brown leather loafers for a dressy spring outfit 2023 suitable for executive al fresco dinners. For an effortlessly cool casual summer look, pair them with a band collar button-up shirt and sneakers. 
Are camo pants in style 2023?
Camouflage pants remind us of the 80s, and it's safe to say that this trend peaked in 2020, and its popularity is on the decline. So they are currently not the first choice of fashionistas when it comes to prints in pants. Although you can still wear them when being stylish is the last thing on your mind.
Are rompers still in style in 2023?
Totally yes, and we are rooting for it—body-fitting button-front rompers in stripes, funky prints, and even solid look so stylish and hot. Wear them to a beach and get all the stares full of praises for your fashion sense. Rompers also make a great comfy loungewear item too, so laze on the couch in this so-in-style onesie.
Wrapping Up:
The fashion-conscious men of the world were eagerly awaiting the arrival of spring to get their hands on some new clothes and put their winter wear to bed for good. It's officially here now! However, if the temperatures are still low at your side, you can still wear your favorite peacoat and pair of chunky boots on these cooler days but start preparing with the spring 2023 fashion trends updates. So when you start swapping your winter wardrobe for something a little more springy, you never make a mistake.