Have you planned a vacation to your favorite destination but are unsure what to take with you? Choosing the right clothes for your holiday can make or break your trip. After all, you will remember it by the aesthetic pictures and Instagram posts, so make sure your outfits are a banger.
If you've booked a fancy resort, then chances are, you've seen 'resort casual' mentioned somewhere, and you're confused as to what to wear. You most probably need a fashion guide to fix your travel wardrobe and help you have an impact.
In this article, we'll tell you everything you need to know about resort casual and give you essential tips and tricks to rock an item of spectacular resort-style clothing, but first, let's dig into the basics.
What To Expect In This Article?
What is Resort Casual Attire?
Resort Attire is a dress code initiated around the globe for people who want to look chic even when they relax. As a style, it has been embraced by various couture designers who have produced some a la mode, aesthetic resort wear, which has gained popularity over the years.
You might associate your beach outfits with swimsuit cover-ups, beach hats, fancy sunglasses, and flip flops, but it is more than that. While resort daywear incorporates breathable fabrics that require less ironing to evoke ideas of exotic locales, evening wear includes formals like evening dresses, suits, and dinner jackets for a more refined appearance.
Resort Casual Dress codes are a part of various travel hotels that like to maintain standards and want to see their guests in something other than shorts and t-shirts for a fancy dinner. While these are different for different resorts, we'll have a rundown of some common expectations for clothing at resorts, so you know what you're doing.
Resort Casual Daywear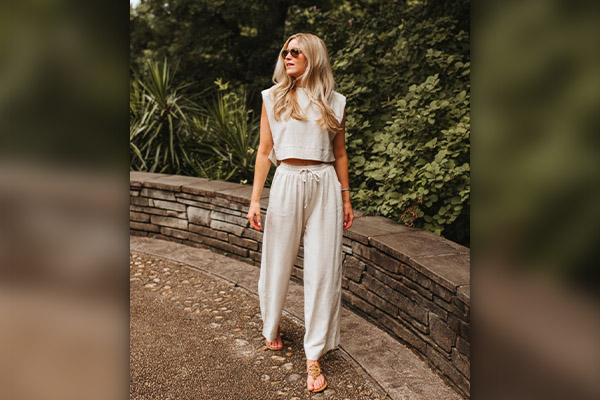 As the term suggests, resort casual allows you to go for your comfortable clothes that you'll probably see people flaunting at breakfast or lunch spots where the main goal is simply to relax.
Put on a classic polo or chambray shirt for your casual daywear because a t-shirt may be too informal unless you're in the beach vicinity. If you're going off-season, you can team this up with a thin cardigan, but try to steer away from a jacket because that would look over the top. Instead, try going for light-colored linen or cotton pants for the bottoms, or even a seersucker would go just fine. Finally, if you're going for a solid polo, contrast it with patterned shorts like stripes, dots, and Madras.
Women are typically expected to wear dresses or shirts when it comes to resort casual, so go for classy knee-length summer dresses in colors like pink or yellow with a crew or boat neckline. Next, seal the deal with a pair of sandals in the lobby, or go for your favorite flip-flops if you're by the pool. Then, perk up your look with a statement hat or huge sunglasses to rock the perfect holiday outfit.
Evening Resort Wear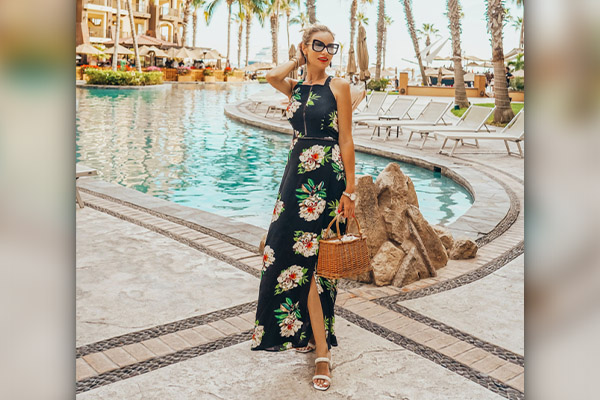 Resort evening wear calls for something a bit fancier, still bending towards the casual side of the spectrum. For shirts, you can opt for dress shirts with an open weave for a more semi-formal attire or simply put on a long-sleeved polo in a lovely color.
While a jacket is not mandatory, it is a great idea to add more style and depth to your outfit, mainly because it gets more relaxed in the evening. Team up your classic white shirt or a toned-down dress shirt with a deep navy blazer, a simple fresco or cotton jacket, and a pair of long pants.
Complete your look with closed-toe shoes such as debris or Oxfords in brown tones, tans, or even white as long as it's summery and associated with the tropics. Accessorise with a contrasting pocket square or some playful patterns to elevate the entire semi-formal attire and make you look more stylish.
As for women, you can go for a casual dress or a pair of chic blouses with well-fitted jeans or a pastel-colored skirt. Pair this with elegant sandals or closed shoes, and add on a delicate necklace and earrings to flaunt voguish evening wear.
Elegant Casual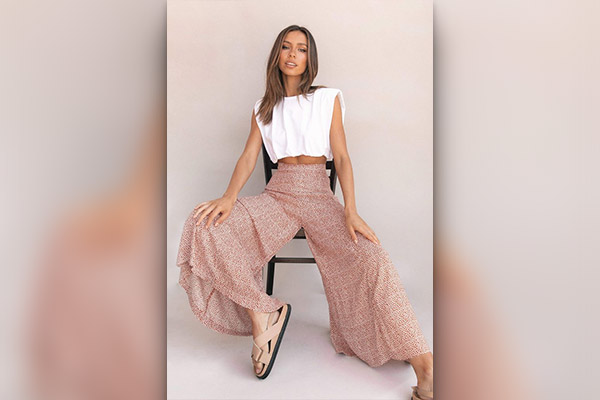 Also known as 'casual elegance, this dress code is often the one that confuses people the most. However, it is relatively easy to carry once you understand the basics. This is typically something you'll wear to a country club or an upscale restaurant; think a little fancier and a step above resort evening wear.
Men are expected to carry a crisp long-sleeve dress shirt in a light color to not look too overboard and pair it with classic brown or even black dress shoes. Avoid going for shorts, t-shirts, or even sandals, because that will look too informal and make you look like the odd one out.
As for women, go for a pastel-colored, elegant skirt with a matching blouse that flaunts intricate details. You can even go for a nice top or a stunning shacket and pair it with matching pants to avoid skirts. An elegant dress made of fine fabric, paired with dress sandals and some delicate jewelry, is also perfect for fulfilling this dress code.
Formal Resort Attire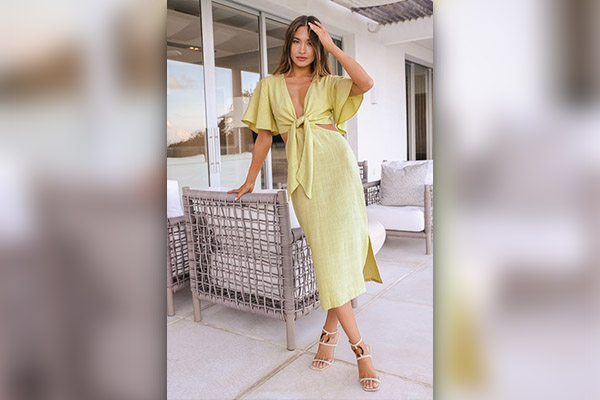 We've saved the trickiest one for the last, mainly because it can be hard to figure out what is 'formal' in a resort setting. This formal dress code is identical to what you'll wear to weddings or cocktail parties, so think about suits, bow ties, and elegance.
A crisp monochrome grey or black suit is a good idea to give you that refined posh look you're going for, but there are more options to consider. For example, you can go for a nice button-up shirt and pair it with a dapper jacket and dress shoes to complete the look.
Women have more options to choose from, such as a stylish one-color full-length dress or gown, as long as you're not pairing it with heavy jewelry because that will look over the top. You can also go for a nice pastel pantsuit, a long splendor coat, or a fancy blouse with a matching skirt. Pair these with a nice pair of heels to elevate the look, and perk it off with a matching accessory such as a beautiful bracelet.
What Not to Wear
If you're planning to stick to the resort casual dress codes, then here are some kinds of clothing that you should avoid:
Athletic attire like gym shorts or t-shirts.
Track pants, sweat pants, joggers, or workout shorts.
T-shirts or Tank tops.
Shower slides, flip flops, or sandals (unless you're by the pool)
Tennis shoes or trainers.
Vests or see-through shorts
FAQs
What is considered casual wear?
Anything relaxed, comfortable, and suited for everyday use comes under casual. But, of course, there is a range under this dress code, like semi-casual or business casual, with stricter rules.
Are khaki shorts business casual?
While Khaki pants are considered business casual, the same does not apply to shorts as they are too informal. 
What to wear to the temptation resort?
The Dress code for Temptation resort is casual, so anything from jeans and polo shirts to sundresses and blouses is okay. Consider wearing pants and dress shirts if you're attending a fine dinner. 
Are capris business casual?
Yes, capri pants are considered business casuals, and you can wear them if you're following this dress code.
What is chic casual attire?
A chic casual attire is when you mix sophisticated and formal wear with your everyday clothing to create an effortless yet stylish outfit.
Conclusion
If you've reached this far, you know everything to flaunt a dashing outfit for your dreamy resort vacation that will turn some heads while respecting the dress code. You can always add your accessories, techniques, and fun elements to elevate some of the looks and make them more personal. Have fun styling!