Every day is a new day, in terms of work, time, and surely fashion. When we talk about fashion, men look out for outfit inspiration on an everyday basis. They even try to make business casual look more appealing and less boring. So what if you go to work every day? You should keep your fashion stance high so that you become a men's fashion inspiration. 
How can you be a men's fashion inspiration? Well, it is not that difficult. You just have to pick the right pieces and style them. Even if you are a pro at styling a rugged look, inspire people with your skills. Here we are with some of the men's fashion inspirations. These are just some of the unique outfits, you can even style them differently if you have any ideas. 
How You Can Be Inspirational With Your Clothing?
There are so many ways in which you can pick clothing items and style them up uniquely. Inspirational clothing is edgy and has character to it thus it helps you stand out even in a great crowd. Here we have styled some inspirational outfits for you. Read ahead and you will know how you can dress yourself up. 
Keep It Casual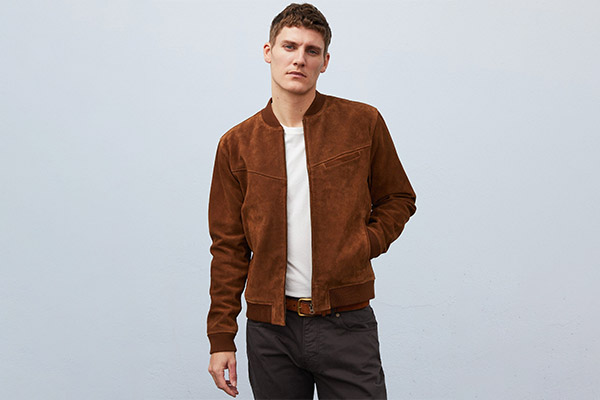 Most people look for ways to dress casually and seek fashion inspiration in that stance. You do not have to overdress yourself to inspire others with what you are wearing. Let us help you with how you can inspire others just by being casual. You can pick a white T-shirt, with it goes for comfortable lowers, and slide your suede jacket over your outfit. To go with your outfit you can wear white sneakers and a white cap too. This white t-shirt outfit is simple, classy yet very inspirational. This kind of clean style can be used while you are running daily errands, meeting a friend, or where you find yourself fit.
Denim All The Way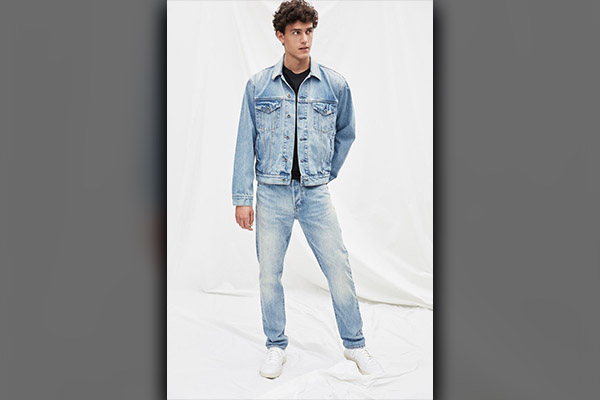 Denim is surely men's favorite and they feel like outfits are incomplete without adding such an element. You can keep a casual or business casual look when we talk about denim. You can go for a light-colored hoodie, wear your favorite denim jeans with it and wear your denim jacket over your look. If you do not want to cater a formal look, you can wear your blazer and jeans together with loafers for such a look. Denim is timeless thus you can wear it any time and every time according to your event. 
Plaid Pants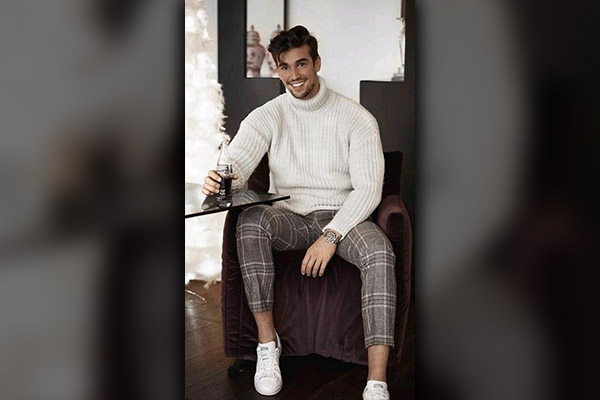 Plaid pants are evergreen however most men are unaware of how amazing they can look if paired well. Men keep those plaid pants safe in their wardrobe, thinking about how they can style an inspirational outfit with if. Your plaid pants can be paired with an oversized turtleneck, or slide over a brown leather jacket over your clothes. Pick your favorite sneakers for your outfit. Ta-da, here you have our needed look. If you are not willing to wear a turtleneck shirt, you can even wear a chambray shirt to go with plaid pants.
Business Casual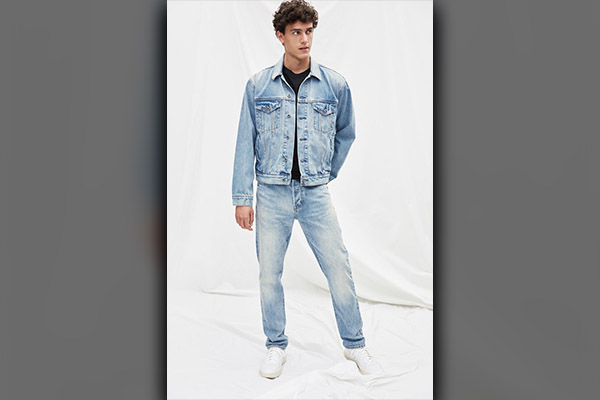 Men tend to dress business casually almost every day when they go to work. Sometimes, preppy style inspires all but sometimes they need a lot more. If you are someone who likes to dress up well and own your fashion sense we know what to do. You can layer up with different textured outerwear. Take out a light-colored button-down shirt, layer over a hand-knitted sweater and lastly, you can wear a blazer or a trench coat to go with the look. You can wear chinos or khaki pants and your suede boots too. Wear a watch to go with your look, now you can head out for work.
The Street Style Outfit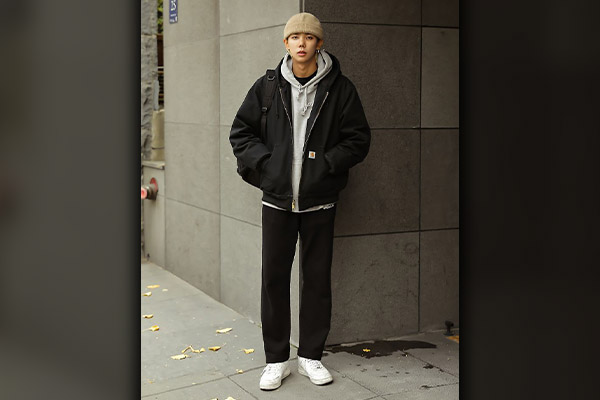 Street style is a style owned by every person, they have that phase of dressing up that way for pop events, a bit different than usual. You can take out a bold-colored T-shirt, and wear it with shorts. Most men would not consider a skin show great for their look but when it comes to street style, you can really slay it. Wear white jogger shoes with your clothes. Add metal chains to your neck and your wrist. This look will make you stand out and will encourage people to dress that way. 
Style Your Leather Vest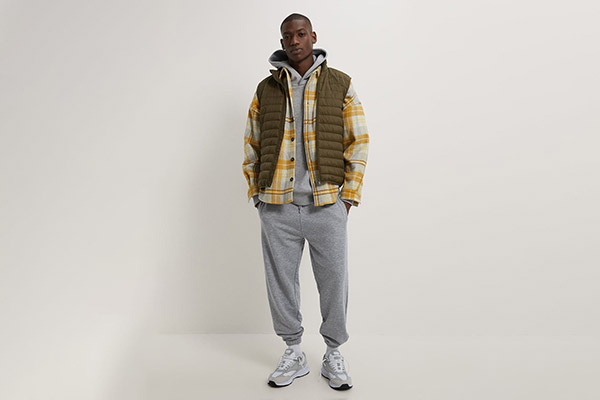 A leather vest outfit is surely a bold choice of clothing due to its look, and men prefer to go with their usual looks. Inspirational outfits need edginess and uniqueness but should look great at the same time. You never know how even simple outerwear impacts the outfit, so take out a t-shirt, or a turtleneck and wear skinny pants with it. Wear your leather vest over your shirt, and pair your outfit with leather or suede boots. Accessorize by wearing hand bands and a watch. Go for a beanie, it surely will enhance your look. This look is great if you are going camping, on a long drive with friends, or even to an exhibition. 
FAQs
How to wear a peacoat stylishly?
Peacoats are more casual and a little dressy at the same time. They are an all-rounder thus you can wear them with sweaters, chinos, t-shirts, khakis, button-down shirts, and whatnot. Nothing ever goes wrong when you style it up. 
How have leather jackets become an inspiration for men?
Leather jackets have the power to instantly upgrade even a normal look. Since the time leather jackets have come into being, styling them has become an utter inspiration for every man. 
How can you get men's outfit inspiration?
Getting inspiration is not that difficult. It is all about simple clothing pieces, which when paired give an absolutely stunning look. There is when you seek your inspiration about clothing. 
Conclusion
So these were all the inspirational styles that came to us. Now you know, when it comes to fashion inspiration you do not have to put a lot of effort, you should have the eye to make your outfit stand out. If you are someone who is inspiring others with their outfit, then you should carry it on. Men need to look up to someone for inspiration so that they have new styles to wear every other day. You can even pick outerwear and style it in so many different ways that it is going to look different every time you wear it.