Yay! It is finally the season we have all been waiting for, exactly it is the game season. Everyone is going to swarm up to the game fields and cheer their favorite team with full spirit. Undoubtedly, we all can agree that game days are the most memorable days of our lives; it is the time when you can party with your friends and make memories. However, on the other hand, you get the opportunity to dress in cute game day outfits whether it be a floral skirt outfit or a leather jeans outfit, the dressing options are endless.
Women tend to dress up differently in every region, however, the classics remain the same throughout. We know that there are multiple games around the corner, so why don't we talk about the tailgating game outfits in 2023. Ladies, go open your wardrobes and see what you can pair up for the upcoming game; it should be trendy, classic and outstanding.
To help you out, we are here with some tasteful and fashionable outfits for women who love sports and are going to be there at the games. This game day outfit haul is just for you. Leading you on!
What To Expect In This Article?
Some Tips for Dressing for the Game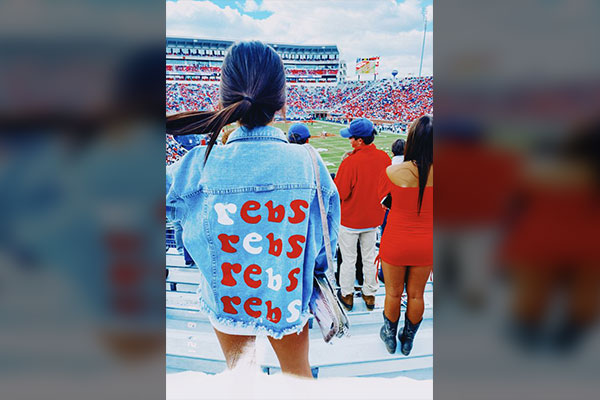 Are you looking for a cold game day outfit or something you can wear in the hot sun? But before you decide that, we have something else in store for you. Here, we are jotting down some tips you should keep in mind before you put an outfit together for the game. Let's see what the tips are.
Prioritize Comfort:
You know for a fact that when you are going to a game it is not about sitting. You move here and there a lot, to cheer for your team also, the hours are long. Choose clothing and shoes in which you can move in quite freely. If you feel comfortable in corduroy pants, go for it, pair them with sneakers and a cute top. That is all it takes.
Opt for Different Outerwear
At a game, almost everyone is wearing the same type of outfits so for you to stand out you can play around a bit with your clothing pieces. You can pick a statement shirt or shorts that have your team's name all over them. Such pieces catch the eye very easily.
Do Not Have Too Much Going On
Even when you are planning something different, do not put everything in one. Keep a balance between everything, and make sure to wear things that look good and not extra.
Keep Your Jewelry Minimal
If you are someone who likes to wear jewelry, you surely can wear it but make sure to keep it minimal. Small studs in your ears and some funky bracelets might be enough for the day.
Outfits for the Day
Now that we know what things to take care of when we start putting together a game outfit, let us move on to pairing up some stylish outfits. Do not worry, we are going to pick up clothing pieces which we are sure that you are going to have in your wardrobe. Here is where the excitement begins!
Summer Game Outfit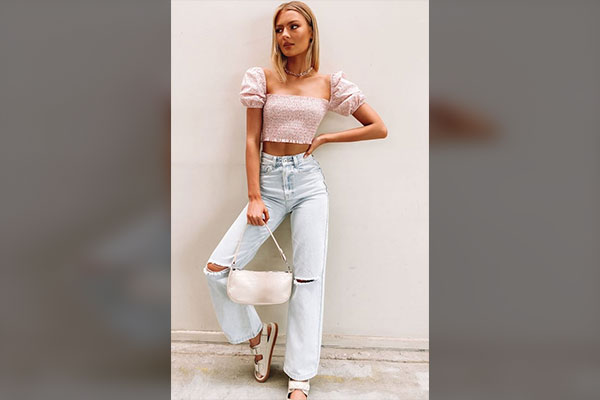 When it is summertime and the games are just around the corner, girls are most concerned about what they are going to wear to the series of events. Well, a crop top and jeans are a go-to option if talking about a game outfit. Taking these two basic outerwear you can complete an outstanding look. You can take out ripped or bell-bottom jeans, as you like, and pair them with a cute crop top. The crop top can be plain or it can have the name of your team. Slide on flat sandals with your attire and pick up a bag that matches your vibe. If you like you can add a chain to your neck and put on a subtle lip color. There, you have your perfect summer game outfit.
Football Game Attire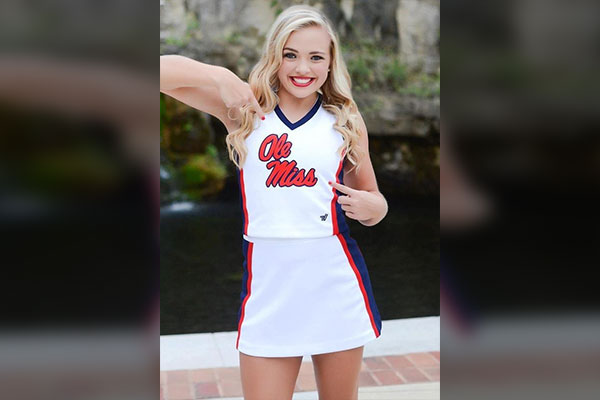 There is nothing better than wearing a cheerleader outfit at a football game. Such dresses are fiery and they get you in the spirit in no time. They portray the pure essence of the game and always make you stand out. So put on your cheerleader outfit, slide on sneakers with it, let your hair down, and pucker up your lips with your favorite lip shade.
Cold Weather Game Day Outfits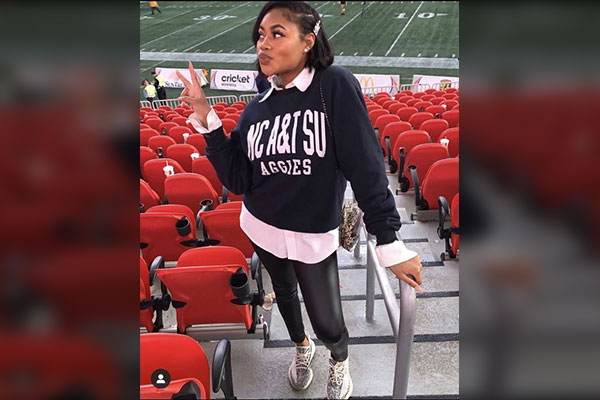 If it's cold that does not mean that you have to layer yourself in a ball. You can pick out different warm outerwear which gives you a great look and character. If you are someone who does not want to miss the game even in the cold, we have some ideas for you to dress up. You can dress up in a sweatshirt. Take out your leather pants and slide over a button-down casual shirt and layer your school sweatshirt over it. Chunky shoes are going to look really great with your outfit. A nude makeup would look amazing, and don't forget to pick up a handbag too. This look is simple yet perfect for the cold as you do not have to layer a lot but will still manage to look appealing for the day.
Auburn Game Day Outfits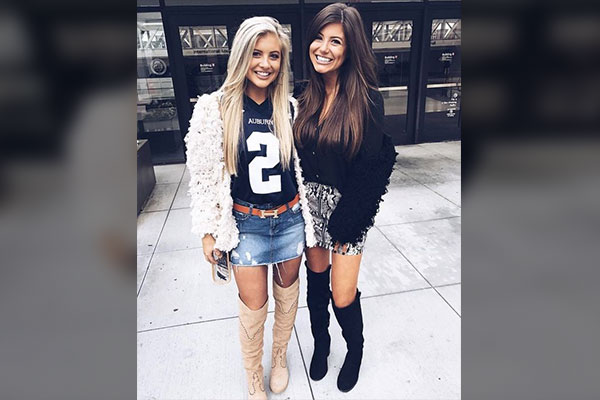 It is finally the Auburn game day so do not lose any more time and get ready in your pretty outfit. Still unsure about what to wear? Here is an idea. Denim skirts are always a go-to choice, with them you can tuck in your Auburn t-shirt. Secure your skirt with a statement belt. Trainers or chunky shoes are going to go great with your look, but if the weather is cold you can opt for knee-high suede boots and an alluring woolen upper. Straighten your hair down or tie them in a high bun, add statement hoops to your ears and there you would have a perfect look for an amazing game.
Oversized Shirt Outfits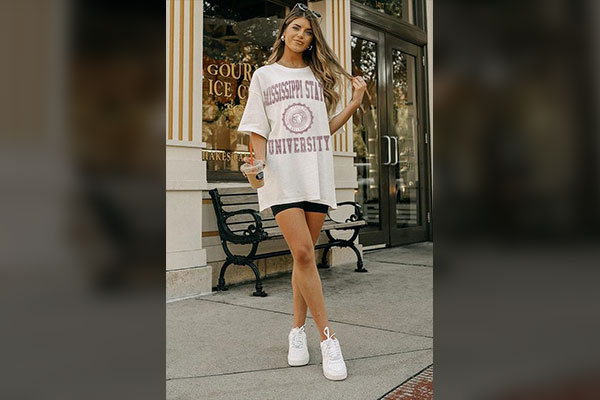 Oversized shirts have made their way into the scene of timeless fashion and have not seemed to go away ever since. We feel like oversized t-shirts are one of the best picks for the game. Pick out shorts from your wardrobe and put on your oversized t-shirt. For the footwear you can go for brown ugg boots, they are going to complement your fit a lot or if not, then wearing jogger shoes or sneakers can be a good choice too. Let down your hair in waves and add studs to your ears, if it is a day game, do not forget to put on your glasses.
All Red Attire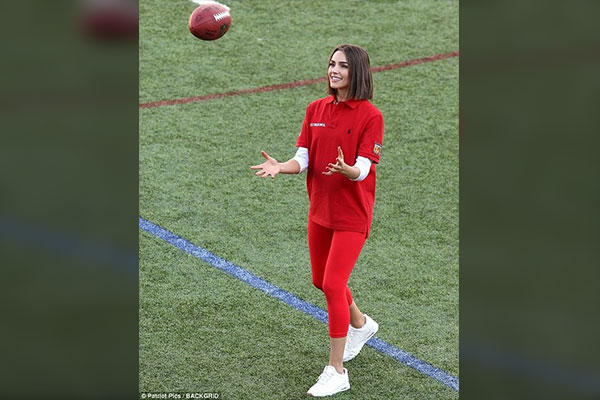 Games are meant for you to stand out and what color suits you to stand out the most? It surely is a bright bold red, which no one can take their eyes off. If you have picked such a bold color, then go light on dressing up. Pull out your red capri tights and a red plain t-shirt. You can put on a full-sleeved white tee under your red t-shirt to give your look some character. White sneakers are going to go well with your outfit, or you can opt for pumps too. Let your hair down or tie it in a half bun, it all depends on you.
Fall Football Game Outfits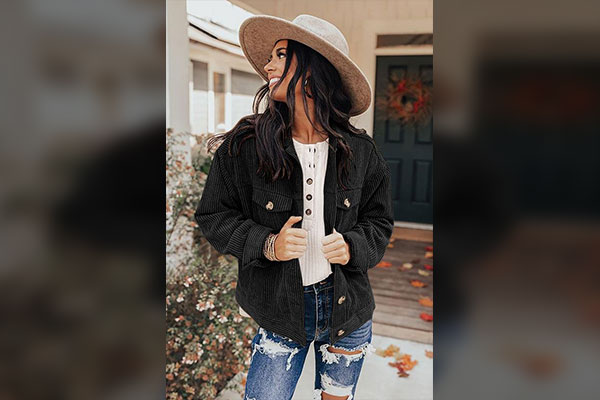 When it is all about the fall games your game for dressing up also takes a turn. You tend to opt for fall jackets and cute knitwear. So, for this weather denim is going to complete your look. Pull on ripped denim jeans and a knitwear top and add a corduroy jacket over your look. Add bracelets to your wrist and an elegant dangling to your neck or you can just put on hoops in your ears. Finish off with a hat and there you go, your look is complete.
Game Day Dresses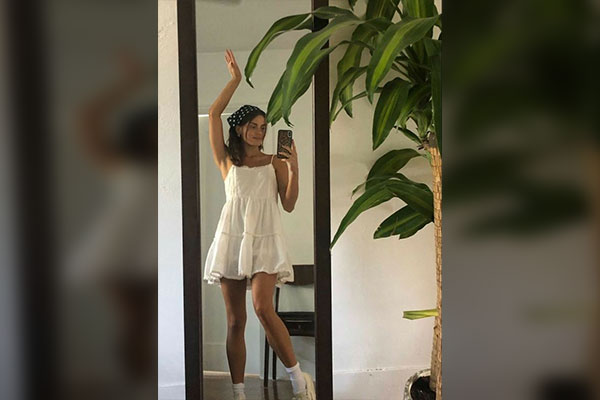 Dresses on a game? Well yes, simple dresses give you a full vibe at the game. They are easy to move in, this won't hinder your movement and let you enjoy the game. For the day you can go for a linen or cotton dress that you are comfortable in. Also, if you are not willing to do a lot about dressing up then play safe. Slide on some cute pumps and sandals or you can even wear wedges; tie a bandana to your forehead, put on some dangling studs to your ears, gloss your lips and you are ready to go.
Cute Game Day Outfits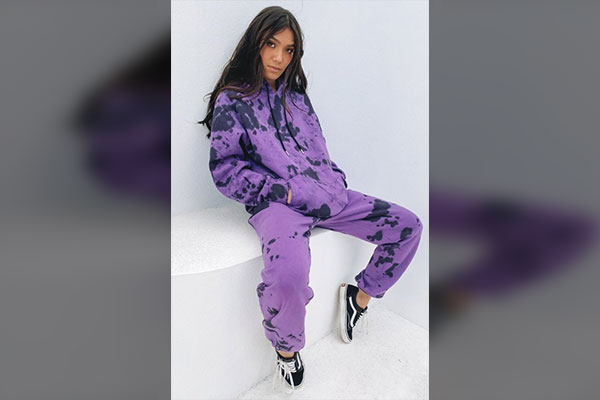 We feel like tye dye outfits lie in the category of cute outfits and so you can totally wear them to a game day. Tye dye outfits do not even ask for much attention to detail. You can just wear tye dye sweat pants and a hoodie and that is all it takes. Wear your favorite running shoes, let your hair down or in a high ponytail and you are ready to look all cute on the field cheering our team.
Overalls For The Game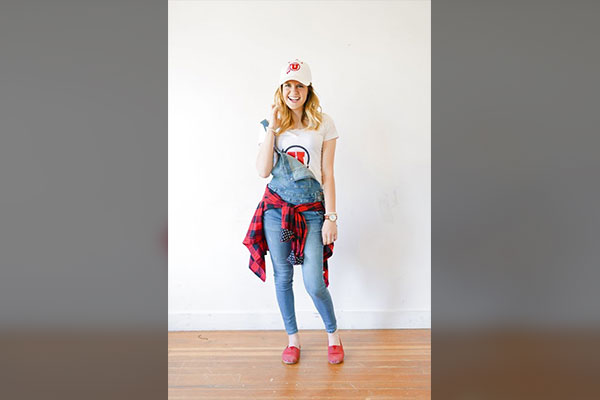 We feel like a slim-fit dungaree for the game day is going to steal the look. You can pair a t-shirt of your game team with the overalls, let the button open from one side so that you can show off your t-shirt. To make your look more interesting you can tie a button-down shirt around your waist. Let your hair down, put on a cap, slide on your canvas shoes and add a watch to your wrist. This outfit will look classic and be perfect for the game spirit.
Green Pants For The Game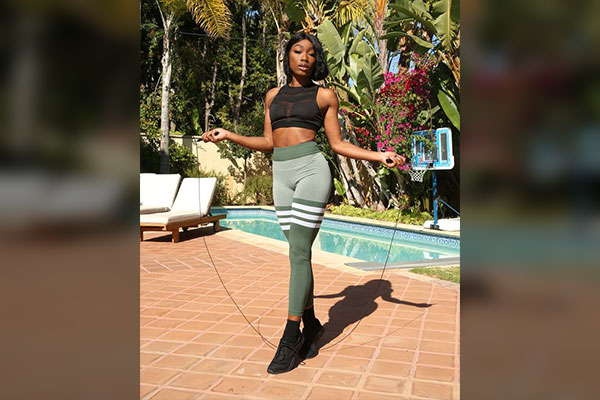 If you are the sporty kind you might want to dress up that way. Picking a shirt with green pants is one option and the other option can lead you to wear sweats or tights instead. Pair together green tights with a black crop top. Put on shoes matching your crop top and that is all. This is a minimal yet well-bound look for the game day.
FAQs
Why do Southern girls dress up for football games?
They dress up for the football games as it is both a tradition and to stand out from the crowd. They find it as an opportunity to socialize with different people and make more friends. 
How do you style a shirt for game day?
You can tuck in your button-down shirt in denim shorts, and secure it with a statement belt. Wear canvas shoes or trainers with your outfit. Let your hair down and wear a cap. This is going to be a complete game look. 
How do you crop T-shirts?
If you feel like your t-shirt is long and it needs to be cropped, instead of cutting it off you can cinch up the t-shirt from the side and tie a knot on your belly. This way your t-shirt will give a cropped look as well as you will not have to completely cut the shirt. 
How do you make a big shirt cute?
Oversized shirts might seem annoying but let us tell you that they look great if they are styled properly. If the t-shirt goes down till your thighs, treat it like a shirt dress. Put it on and wear flat-soled sandals with it, put on your shades and a cute lip color and you are good to go. This look is surely going to give your character some edginess. 
What to wear to a college football game?
If it is a summer football game then tank top outfits are going to give you the look you need. Pair your tank tops with skirts, denim jeans, or shorts, whatever suits you.