Clothing is a bigger part of your outward appearance than you might initially think. Even smaller sections of your style, like the choice of footwear, can affect what another person thinks of you. So, dressing up with a level of polish is important to cast a positive impression on others around you.
That is all well and good, but dressing sharp costs a lot of money. How can an average person look classy if they can't afford to spend that much? This one question prevents a lot of men from even looking into how to dress well.
They just assume that it's going to be expensive beyond their reach and move on with their lives. The reality, however, is that almost anyone can look classy by making the right decisions, no matter their budget.
Sure, you can spend tens of thousands of dollars creating a wardrobe filled with the highest-quality clothes. However, just because you can doesn't mean that's the only option. In fact, you can build a decently high-quality and exceptionally stylish wardrobe for much less by investing in the right items.
Here's a condensed guide on how to stay classic (an affordable approach to classic men's style). Let's get started.
What To Expect In This Article?
Pick the Right Clothes
The first step of men's fashion on a budget is to pick the right clothing. Each item you choose needs to not only look classy but also be durable and long-lasting to provide a better value on your investment. Here are three examples of sophisticated clothing items you should consider.
Leather Jacket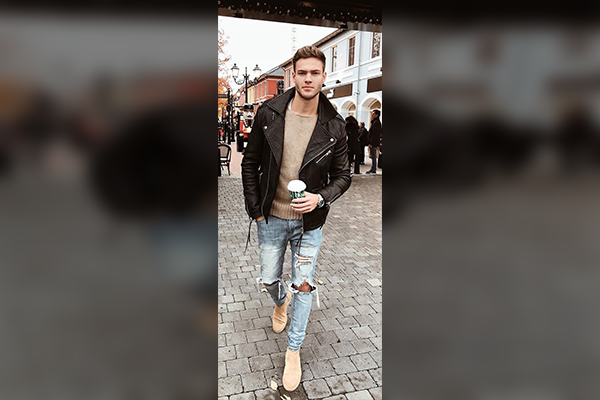 Outerwear is a defining aspect of high-class men's fashion, and nothing encapsulates this better than the leather jacket. A black leather jacket will put a sharp twist on anything you're wearing. 
For example, a black t-shirt with navy blue jeans makes up for a decent but basic casual outfit. Cover the t-shirt up in a black leather jacket and transform the casual outfit into a rugged look in an instant. Choose high-top combat boots and roll up your jeans to complete the look.
Another way to use a leather jacket for classic and affordable men's style is to pair button-ups and dress shirts with fluffy shearling jackets. Brown suede jackets are the best option here, but black jackets with white fur have a classy charm of their own as well.
Dress Shirts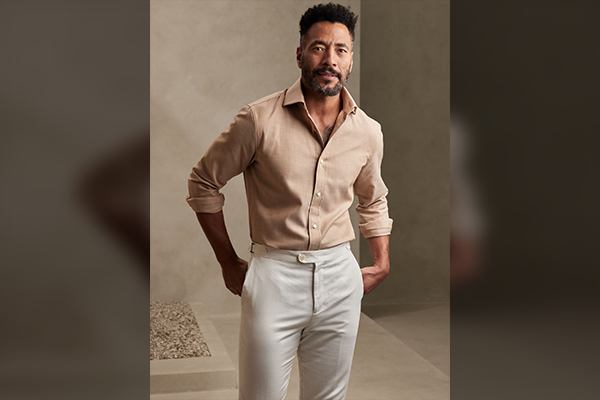 As far as shirts are concerned, nothing will make you look sharper than a well-fitted solid-colored dress shirt. The safest option here is to go with a white shirt as that would be the easiest one to style as it will look brilliant under almost every blazer or suit jacket.
The second best option is blue due to its subtle vibrancy and association with high-class society. Extravagant options like maroon, cyan, and black shirts are also valid choices, but they require quite a lot of work and thus aren't recommended to beginners.
On the other hand, we have colorful checkered shirts. Crafting an outfit around these is noticeably more complicated than solid-colored shirts because you now have to take patterns into account as well. If you want to wear a checkered shirt without going through the hassle of matching different patterns, wear it under a solid-colored suit.
Oxford Shoes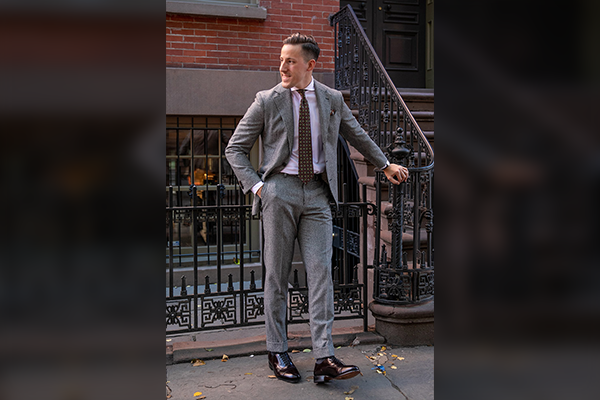 Quality footwear might not add much positive to your overall appearance, but a terrible pairing can ruin the entire outfit. So, if you want to dress to impress, invest in at least one pair of clean black or brown dress shoes. Something along the lines of oxford shoes will do just fine on most occasions. Once you have the shoes, make sure to keep them squeaky clean, and shiny.
Quality over Quantity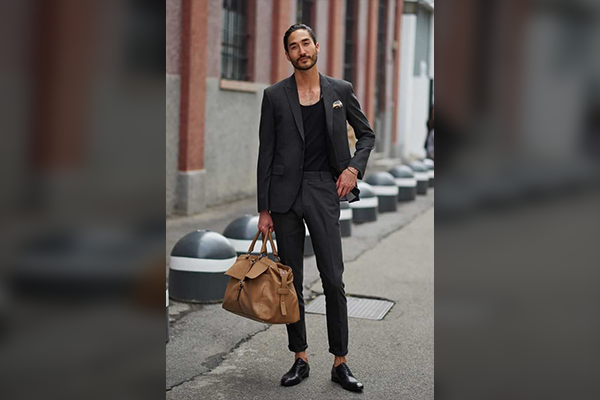 The next factor is understanding the quality of your clothes. Remember that a gentleman's wardrobe is filled with five high-quality items rather than a hundred low-quality ones. Look for the best stuff you can get within your budget.
This includes checking materials, fit, and stitching. Focus on little details like the consistency of the stitching or the alignment of buttons on a shirt. No one will notice these minute details individually, but they pretty much define the up-close look of a piece when put together.
Don't Worry about Taking Things Slow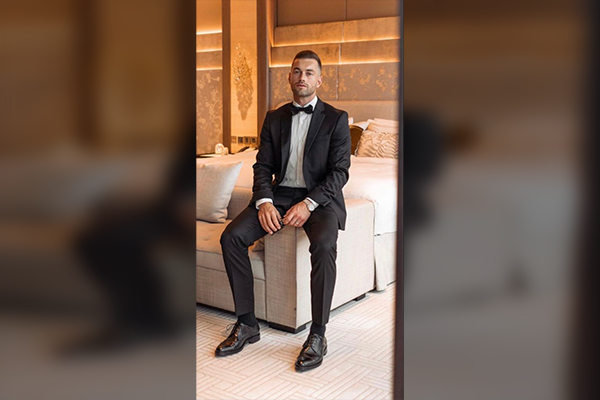 Remember that you do not have to buy everything at once or within the same month. Going slow and focusing on things like quality and fit is much more important than having every preppy style item in your closet right from the get-go.
The beauty of classic style clothing is that it is timeless. So, you don't have to worry about your newly-bought expensive blazer going out of style by the time you have a matching shirt for it.
The ideal way of implementing this strategy is to make a hierarchy of gentle attire items and start from the top. For example, the outermost layer like a leather jacket or fitted blazer takes priority over a dress shirt.
This is because you can wear the outerwear on almost every existing outfit in your closet, giving you a great return on your investment. Footwear is also quite high up this ladder.
Fit Twice Wear Once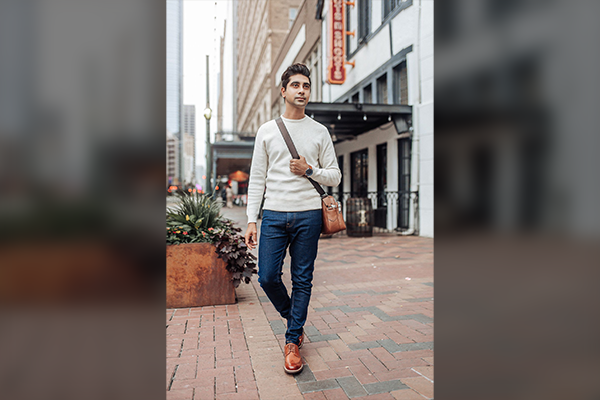 Store-bought suits are instantly recognizable as cheap – why is that? You don't even have to see the material quality as they can be spotted from quite far away. The issue here is fit.
Pre-made suits are built to fit many people in the same size group and won't be the right match for any single one of them.
So, try to get as much custom-fitted stuff as you can. If getting a full custom suit is out of your budget, buy a cheap suit and hire a tailor to fit it for you.
The end result will look way closer to high-end suits than you might imagine. This is also the way to get a killer blazer for inexpensive business casual outfits.
Stay Away from Branded Clothes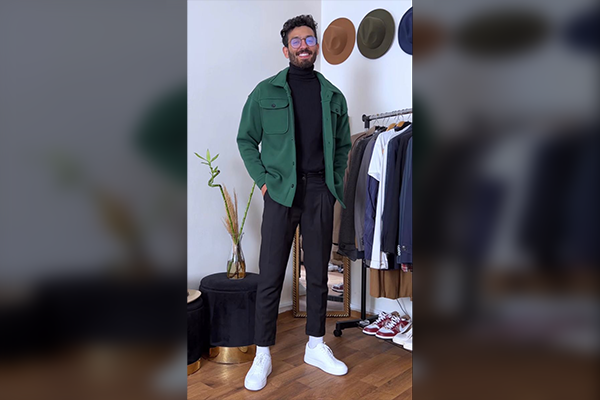 Do not wear any items with logos or tags on them. It does not matter how expensive the name brand jacket is; it will not look classy with that giant logo on the back. Smaller tags on dress shirt pockets or tags hidden inside the suit jacket are fine for the most part. Anything more prominent than them is a big no-no.
Dress Like You're 40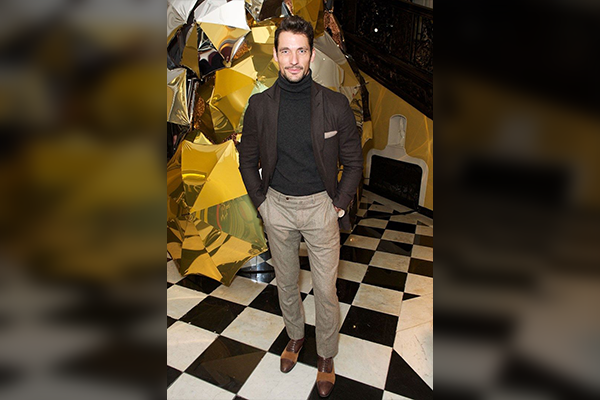 Imagine the most stylish 40-year-old you can think of and try to emulate his style. This will include inspired men's fashion like turtlenecks, peacoats, classic wristwatches, knitted scarfs and flat caps. One crucial aspect of fashion over 40 on a budget is utilizing the power of layers.
A great example of such an outfit would start with a cotton button-down shirt tucked inside charcoal chinos. On top of the shirt will be a cottagecore style gray sweater, and on top of that would be a navy blue peacoat.
FAQs – Stay Classic An Affordable Approach To Classic Men's Style
How to dress like you have money?
Wear well-fitted tailored clothes that are comfortable and unrestrictive. Own one if not a few classic, vintage wristwatches and high-end shiny leather shoes.
How to be fashionable on a low budget?
The key to being fashionable on a budget is to build a timeless wardrobe that will stay in style forever.
How to look rich and classy on a budget?
The first step to looking rich and classy is to choose the right clothes. These involve evergreen items like leather blazers, leather jackets and button-ups.
How to dress like a businessman? 
A businessman dresses with the intent to impress, wearing sharp clothes with clear lines and distinct silhouettes. Keep your shirts ironed and shoes shiny.
Is there a way to look classy in casual clothing?
Yes, there is. Classy casual outfits for men include solid-colored items that have a distinct identity but fit exceptionally well with each other, like a black turtleneck and gray chinos.
How can a man look expensive on a budget?
The key to looking expensive on a budget is simplicity. Stay away from ever-changing fashion trends and aim your attention towards classic clothes for men.
How can a guy look classy and easy?
Mastering the classic man attire and making it look easy might look a tall order but all you need is hard work. You can make classy style look effortless by crafting the ideal outfits beforehand.
How do you dress like a classic gentleman?
Experiment with multiple layers, pick mature and slightly understated colors, and make sure your clothes fit perfectly. Do this and you'll achieve the classic dress style for men in no time. 
What makes a man look wealthy?
While classic men's fashion is a great way to get a head start, the real wealthy look comes from your demeanor. Carry yourself with confidence no matter which situation you're in. 
Final Words
Looking like a gentleman is a dream for men around the world. However, most men dismiss this proposition based on the misunderstanding that classic men's outfits cost too much money.
The reality is that you can build a gentleman's wardrobe with almost any budget and this guide on how to stay classic (an affordable approach to classic men's style) is all you need to get. started. Just be patient, focus on quality and avoid branded clothes.