Visualize a man who is the epitome of the Western style, and you can never imagine him without cowboy boots. With their distinctive style, cowboy boots make a strong style statement. Learn how to wear cowboy boots for men to add a Western vibe to your outfit.
Shoes are one of the most noticeable things in your outfit. Therefore, wearing cowboy boots portray a man's confidence to pull off an extraordinary style. Cowboy boots are one of the most well-crafted footwear, which portrays your appreciation for quality.
No man's wardrobe is complete without at least one pair of boots. While many opt for the conventional styles, such as the Chelsea boots or combat boots, it's a good idea to keep a pair of snappy cowboy boots. They express an affinity for the country's style.
What To Expect In This Article?
Types of Cowboy Boots for Men
Before diving into the basics of how to dress in cowboy boots for men, you must be familiar with its various styles. These boots come in all varieties of leather. While the basic design with an above ankle length, pull straps, and heels remains the same, the difference in details helps you decide the most appropriate one. Whether you are donning a cowboy outfit, or just want the Western flavor in a casual look, choose the type of boots accordingly.
The stitching might be contrast-colored to raise the appeal of the boot, and the design may feature bright vegetable dyes for a unique look. Some of the most popular cowboy boots styles are:
Classic
Exotic
Harness
Roper
Buckaroo
Ankle boots
After picking a well-suited type of cowboy boots, you can go for a pointed-toe, square-toe, or round-toe style.
How to Wear Cowboy Boots?
You can wear cowboy boots all year round. Besides being a raging spring fashion trend you can go for them during the fall and winter.
The cowboy boots, with their exquisite detailing and bold look, are considered an icon of the Western style. They are made a certain way to withstand the harsh Western life that the cowboys usually have to endure. Therefore, you can wear them not just for fashion, but for functionality as well if needed.
Cowboy boots may be archetypal of American fashion, but you cannot wear them everywhere. Casual social gatherings, family outings, or outdoor recreational activities are the right settings to wear your Western boots.
What to Wear with Cowboy Boots for Men?
It's not obligatory to be a cowboy working on a ranch to wear cowboy boots. Neither is it necessary to dress only in Western-style while wearing them. Some think cowboy boots are only appropriate for costumes, or while playing rodeo.
To pull off the cowboy boots style, read on to know what shirts, pants, and jackets you can pair them with.
Shirts to Wear with Cowboy Boots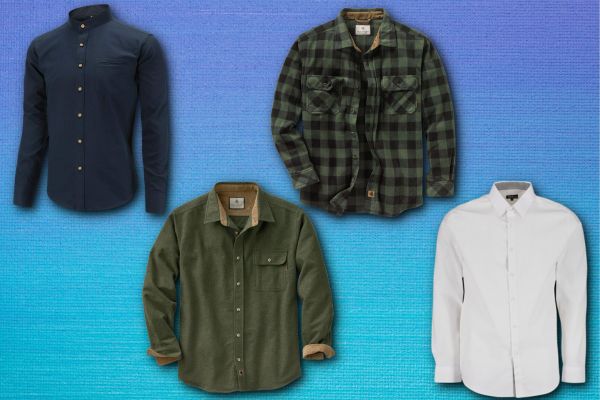 Your basic white collared shirt is the most no-nonsense foundation piece for the cowboy boots outfit. Or, grab a plain dress shirt in any other color you like. You can also go for patterned shirts, plaid flannel being the most popular of all.
Other suitable options are cotton mandarin collar shirts, henleys, and chambray shirts.
Wear the boots with confidence along with a polo shirt outfit, or a plain pullover sweater.
Styling Cowboy Boots with Pants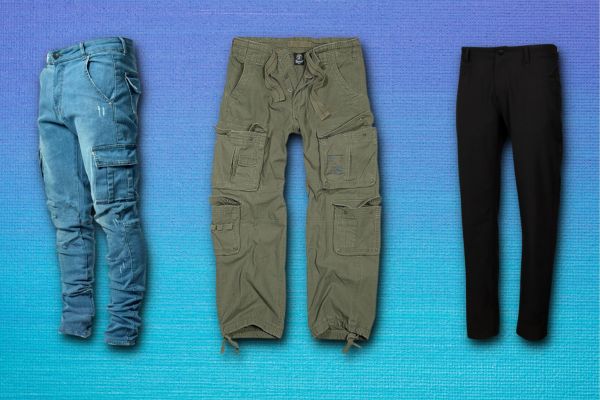 The choice of jeans and trousers with cowboy boots is vital to nail the look. We suggest sticking to close-fitted jeans, preferably straight-leg or boot-cut style. The color of your jeans should be dark. Don't tuck the jeans into the boots.
You can also style cowboy boots with khakis, chinos, or comfortable linen pants. Whatever type of pants you decide to go for, wear a nice decorative belt to tie the whole look together.
Wearing cowboy boots with shorts might be a little too eccentric for your style. So we suggest staying away from it to avoid looking bizarre.
How to Wear Cowboy Boots with Jackets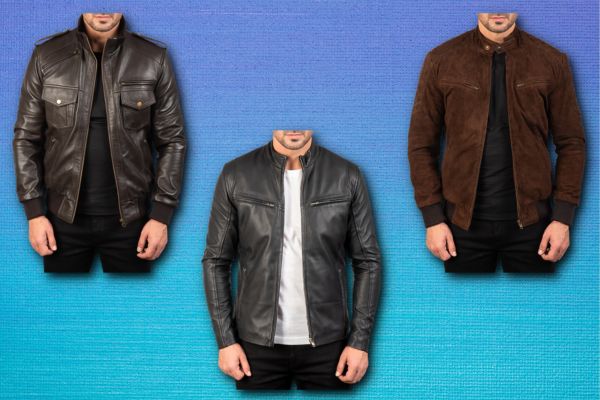 Wearing a jacket with a cowboy boots outfit serves function and fashion simultaneously. Go for relaxed jackets, such as denim or leather jackets for men.
Other suitable options for a Western feel are long leather duster coats. For a classic and affordable layering option, go with unstructured blazers, or sports coats to complete cowboy boots outfits.
Cowboy Boot Outfits for Men
Men who have a penchant for the modern country look often find ways to add hints of Western style to their outfits. Nothing beats a pair of cowboy boots to give a strong Western statement, but how is one supposed to wear them. Let's explore various outfit ideas.
Cowboy Boots and Jeans Outfits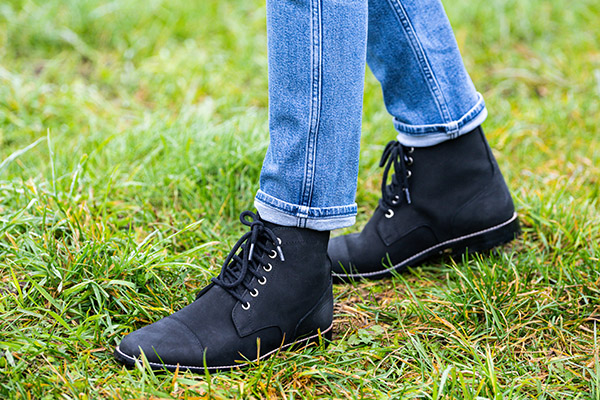 If you have ever been to Western America, you will frequently spot the pairing of men's cowboy boots with jeans on the streets. By far, the most fail-safe look with these boots is to wear them with a white shirt and a dark pair of straight-leg jeans. Don a leather jacket over the basic outfit for a macho flavor. 
You can also wear rugged-style charcoal grey jeans with a navy blue t-shirt and round it off with dark brown suede boots.
Here is a slightly different take on the t-shirt, jeans, and cowboy boots combo. If you want to opt for blue jeans, pair them with a raglan black and white full-sleeved t-shirt along with your cowboy boots. This effortless fusion results in a dashing look that could woo anyone.
Wear a brown corduroy shacket with steel blue jeans and brown cowboy boots. A chunky brown belt is a must with this outfit.
Skinny Jeans with Cowboy Boots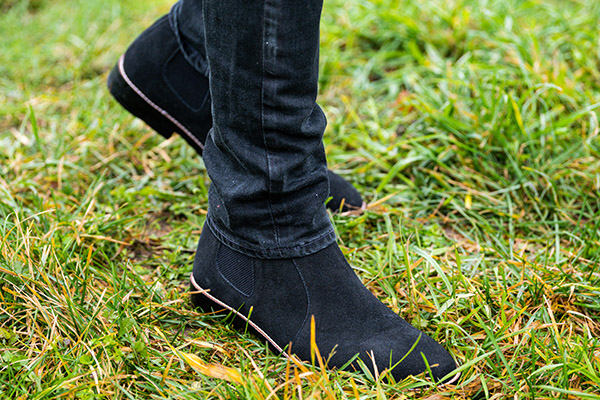 With cowboy boots, men usually opt for types of jeans that are appropriate for business casual and smart casual looks. However, if done right, skinny jeans too might be an option to wear with these Western icons.
Opt for a black band tee along with black skinny jeans along with tan cowboy boots. Wear a faded denim jacket on the top to complete this chiseled look.
Or, go for a purple and dark grey flannel over light grey skinny jeans and finish it off with pointed-toe cowboy boots. You can wear a cowboy hat with this outfit for a true Western look.
Cowboy Boots with Polo Shirt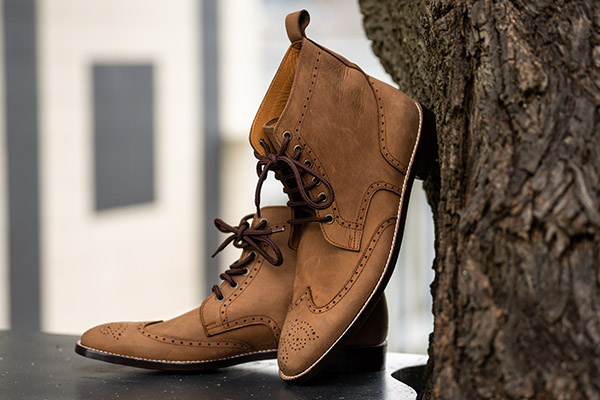 A modern man's take on the summer street style may consist of jeans and polo shirts along with stylish cowboy boots.
You can pair a dark brown polo shirt with charcoal jeans and black cowboy boots. Wear a black cowboy hat to finish off the charming look.
Choose a light blue polo shirt with navy blue jeans and tan cowboy boots. Wear a belt with a chunky snap and reveal it by partially tucking the polo in from the front.
Outfit with Khakis and Cowboy Boots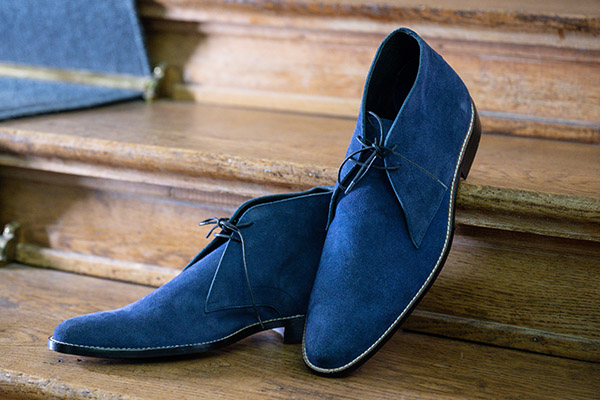 No matter how many pairs of jeans you own, getting bored of them is a norm at times. Don't think jeans cannot be swapped with any other pants if your footwear choice is cowboy boots.
You can try teaming up a relaxed white t-shirt with red flannel and slim-fit khakis. We recommend rolling up the flannel sleeves for a handsome look. Put on a pair of dark brown roper boots and a matching belt for a cohesive look.
For another magnetic look, pair a black henley with khakis and tan boots. You can deviate from the classic style a bit by layering this outfit with a camo jacket.
Chinos with Cowboy Boots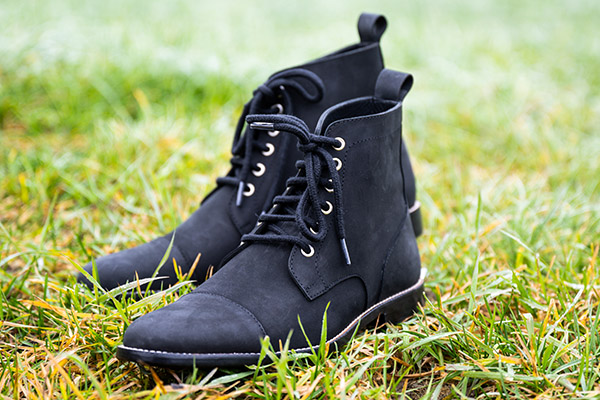 Chinos are an excellent replacement for jeans to create comfortable casual ensembles. For instance, try wearing a blue chambray shirt along with light grey chinos and cowboy boots in a mocha shade.
Or, you can wear olive green chinos with a plaid button-down in earthy hues. Opt for a brown leather jacket matching your cowboy boots to complete this look. 
Mexican Cowboy Boots Outfits for Men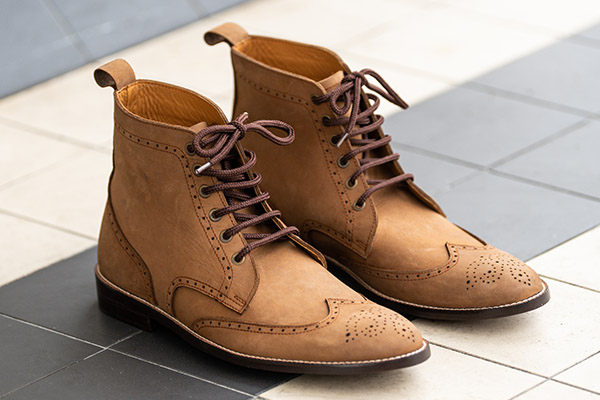 How to wear cowboy boots in a fashion that appears that you got your style inspiration straight from Mexico? The Western flair is all the rage, with elements like cowboy boots, hats, and rugged-style jeans getting a lot of admiration.
Try a Mexican-inspired look by wearing a brown flannel and bluish-grey jeans. Layer the outfit with a fringed leather vest to look like a true cowboy. The hat and boots are the most iconic piece in this attire, so make sure you pick ones that make a statement.
FAQs
How do guys wear cowboy boots?
Men wear cowboy boots with jeans or whatever bottom wear they are wearing.
What do cowboy boots say about a man?
Wearing cowboy boots defines a man's will to adopt a radical approach to fashion and his affinity for heritage.
How to pull off cowboy boots?
Go for dark-washed jeans or trousers that fit snugly. Teamed with collared t-shirts and casual shirts for a put-together, dashing look.
Can you wear cowboy boots in the summer?
Cowboy boots are a stylish footwear option for summer. They are the most appropriate for outdoor activities in hot weather.
How to wear cowboy boots without looking country?
You can wear these boots simply with a pair of jeans and a polo to look different. Ditch the cowboy hat to avoid the particular Western look.
Conclusion
Cowboy boots are the embodiment of Western culture. Witnessing the rising inclination towards fashion from the West, we can say that these boots are a must-have in your wardrobe. You can wear cowboy boots in the ways described above to ensure a fashion-forward look.