Now that we are back in the routine, our calendars are packed with parties and weddings. And when you attend events every week, things can become a little stressful. Especially if you get an invitation with a proper dress code like cocktail attire. Pulling off cocktail attire for women is a bit tricky.
After all, you have to find a semi-formal outfit that goes with the dress code, while looking glamorous can be overwhelming. You have to go in a formal dress without being too long. When you wear a cocktail dress, you don't have to sit in one place and be let loose.
You need a guide when you have two challenges coming your way—fitting in the event and having all the eyes on you. So, we are at your service with our dos and don'ts to save the day.
What To Expect In This Article?
Skip the Revealing Dresses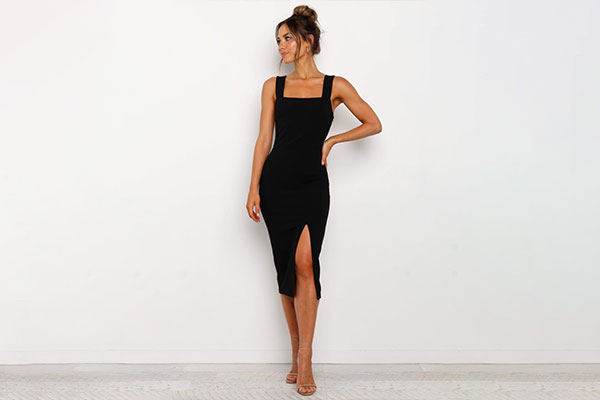 Let's start this blog with the things you need to avoid. So, first of all, it's true that a cocktail party is not a formal event. But it doesn't mean that you are going to a nightclub with your friends. Therefore, ditch the see-through dresses. Also, the ones that lie in the too skimpy outfits category.
Getting unwanted attention at a party where you are formally invited is not so good. Similarly, you have to be cautious about the neckline of your dress. Imagine showing up to a cocktail party and discovering that only your dress has a plunging neckline or a short hemline. When you take that coat off your dress, it would be awkward.
To prevent this awkward situation, understand what cocktail attire is for women. A-line dresses, princess cuts, or any outfit with a regular hemline is appropriate.
We have good news for those who got intimidated by the previous two paragraphs. You can wear your classic short dress, and you have plenty of options even after keeping short hemlines and deep necks aside. For instance, strapless dresses, sweetheart necklines, spaghetti straps, long sleeves, and slip dresses can work. By keeping this in mind, you will get the ideal festive cocktail attire that you are hoping for.
Nix the Gowns with Trains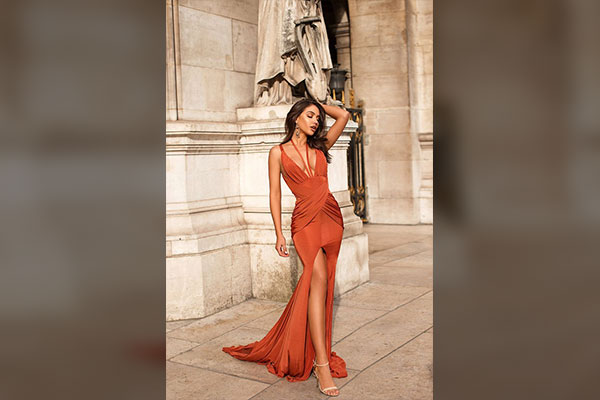 From a dress code, you might think that the idea is to look extra. However, that's not true. The gowns in celebrity events with long trains are totally off the theme. Cocktail parties are to have fun chatting, dancing, and socializing. That'sThat's why you can opt for a dress that makes you look dressy without the length being too long. It'sIt's better to opt for a midi dress that gives every an easygoing vibe. When you have a medium-length dress on, you roam around as much as possible. So, it is safe to say that these kinds of dresses give off a friendly vibe. These dresses were also trendy in 2021, as we saw so many influencers wearing them at different events.
Instead of going for elaborate gowns, it is always better to wear a short black and white dress. And we all know that our black and white outfits never stop us from looking classy. For example, you can wear a white cocktail dress with metallic jewelry and metallic heels.
In short, a cocktail party is not a place to have a Disney princess moment. Nevertheless, short dresses don't mean that you have to go for the ones that make you uncomfortable. The options are endless; just pick the length of a short dress you feel confident in.
If you want to go somewhere else after attending this party, you can wear a nice jacket over the dress.
Go For Party–Appropriate Trousers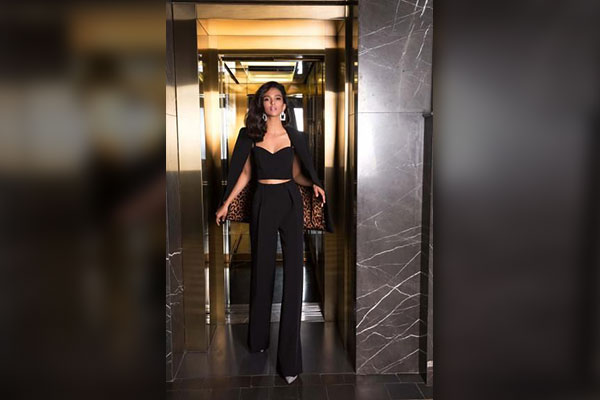 Jeans are the holy grails of our comfort dressing options. But that doesn't give you an excuse to wear them for a cocktail party. The reason behind it is —they do not fall under the women's cocktail attire category. Now that you don't have that option, what you can actually wear in lieu of your classic black cocktail dress.
You can definitely wear pantsuits or chic-looking trousers if you want to ditch elegant dresses for women at the upcoming cocktail party.
As silk dresses are supposed to be perfect for such events, with this formal cocktail attire, you wear a blouse. Also, you can wear a shiny pearl necklace and pumps. These types of outfits are perfect for nailing that dressy casual women look. Additionally, jumpsuits are fit for a cocktail dress code. People who steer away from wearing dresses have a myriad of options now.
Avoid Lugging Around Your Oversized Bags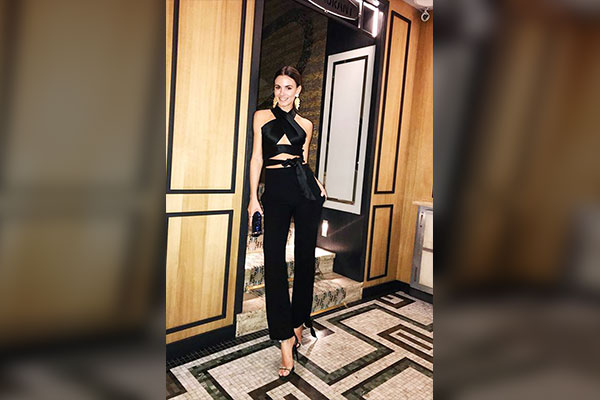 Every woman likes to be prepared for situations that happen uninformed. The big tote bags are the accessories that become their partners in just-in-case situations. Here comes the caveat: stop right there if you are thinking of doing that to your cocktail party attire. We can understand your urge to take everything you might need, but it will ruin all your efforts.
A cute clutch or a mini bag is the best bet to carry with fancy dresses for women. The pretty clutches are enough to keep your essentials and make a stylish statement.
Apart from the basic totes, your leather crossbody bags count as inappropriate as well for cocktail chic attire.
Walk-in Style with Your Heels Or Platforms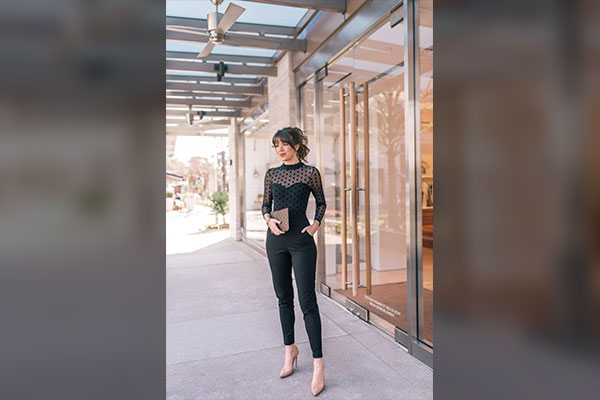 Platform heels, wedges, and pumps are excellent options for your summer and winter cocktail dresses.
All of these footwear choices are sophisticated and timeless pieces. For a white long-sleeve cocktail dress outfit, you find a pair with a tiny sparkle or a luxe detail, like a ribbon. Mostly, these types of shoes provide support to your feet, so you don't have to put on that band-aid after returning from a party. On top of that, these shoes look spot on with various types of dresses.
Don't Wear Everything From Your Overflowing Jewelry Collection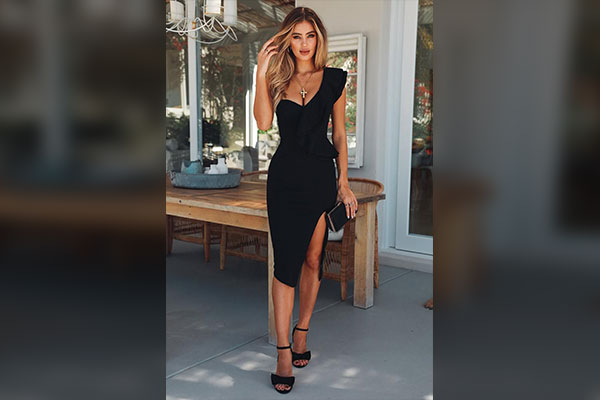 Fashion Gurus have taught us that accessories are the major element to elevate your outfit. In fact, if you want to see the difference just a small neckpiece can make to your outfit, try wearing a necklace over a plain blouson dress.
The beauty of accessories is that they work as standalone pieces, but they complement your dresses too. Remember, if you overdo the accessories, the outfit will just look nothing but sloppy. We have outfit inspiration for you to understand this. You can wear a summer wedding cocktail dress with fine jewelry like a bracelet, thin necklace, and finger rings. To finish off the look, you can go for a sparkly clutch, and you are ready to party.
Don't Show Up With Wrinkled Clothes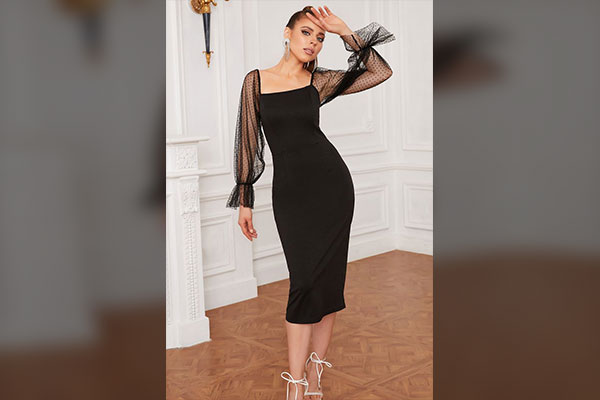 Dressing well is somehow connected to wearing wrinkle-free clothes. No matter how expensive or gorgeous your outfit is, if it is crumpled, no one would even dare to look at it twice.
If you are not good at ironing your clothes, just get them pressed by a professional dry cleaner. This is not something you should skip. Imagine your friends not acknowledging your designer red cocktail dress because of the creases; nothing could go worse than that.
Do Select Your Undies Wisely For the Party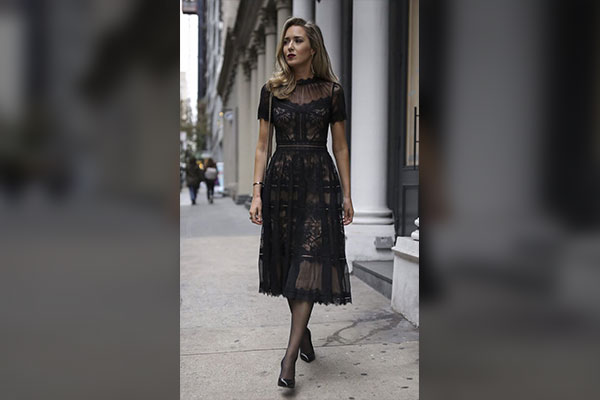 Making sure that your undies don't show is as important as any point in this blog. On formal events like these, your shapewear or undergarments must be off the radar. Match the color of your outfit with the dress. For instance, if you are wearing a gray cocktail dress with a black bra, everyone will know what you are wearing underneath, so choose your undergarments smartly.
FAQs
What is California cocktail attire for women?
California cocktail attire is the laid-back version of the formal cocktail attire. For example, a California cocktail can be a cute floral dress or an outfit with simple and chic pants. 
What is wedding cocktail attire for women?
If you are invited to a cocktail wedding, you pick any of the dresses that were mentioned above. You can wear a jumpsuit, a short dress, or even a crisp black or white shirt with dress pants. 
Cocktail attire for women who don't wear dresses?
Women who don't feel like wearing dresses can wear jumpsuits, pantsuits, and blazers. For the top, make sure that it is fine material. Don'tDon't go wearing a tee under a blazer. You can pair these outfits with extravagant heels and a clutch.
What is business cocktail attire for women?
When a business cocktail attire is mentioned, it means you don't have the option to wear a deep plunging neckline or a quirky hemline. Also, you have to choose the perfect length and stay farther away from flashy pieces like neon, too many sequins, and close-toed footwear items.
What is the timeline for cocktail attire?
During the 1920s and 1930s, the elite people of American society used to have this dress code to mingle and have drinks. The time of the day when they used to do that was known as cocktail hour. As the years passed, it came to fashion as proper formal attire.
In Conclusion
Over these years, the cocktail dress code adapted elements from the trends of the day, but the purpose of these dresses continues to be the same. These dresses are a way of having fun and coming up with the best formal look that you don't usually wear.