It's Saturday night, and you're ready to hit the town for some drinks at a nightclub to let off steam and have a bit of fun after a tiring work week. You look at yourself in the mirror and realize you'll need a little fashion inspiration to make sure you look good enough to gain entry and to strut your stuff once inside.
Whether you're just an avid clubber or a guy who just reached the legal age to access the vibrant nightlife in your city, this article will walk you through all the dos and don'ts of clubwear for men.
What To Expect In This Article?
Cracking The Dress Code For Men's Clubbing Outfits
It's every man's fantasy to have a magical entrance into a club. He wants to make heads turn, catch eyes and leave a memorable impression on everyone in the room. But you must know that the clubbing world is not devoid of rules and regulations
A nightclub is no place for the backpack and joggers you wear to class, but it's also not the time to go all out on formal clothes that you wear to business meetings. The gospel truth about clubwear for men is that no one standard outfit will work for every nightclub.
Almost all upscale nightclubs are very stringent about their dress codes, and the bouncers might turn you down if you are wearing what you would normally wear to a concert. On the other hand, if you're lucky you will even find some clubs that are so relaxed about dress codes to even allow streetwear.
So it is always the best thing to look at what the venue allows beforehand and dress accordingly. However, to give you an idea about the basic dress code requirements for nightclubs, we have jotted down the most popular ones here. Have a look!
Black Tie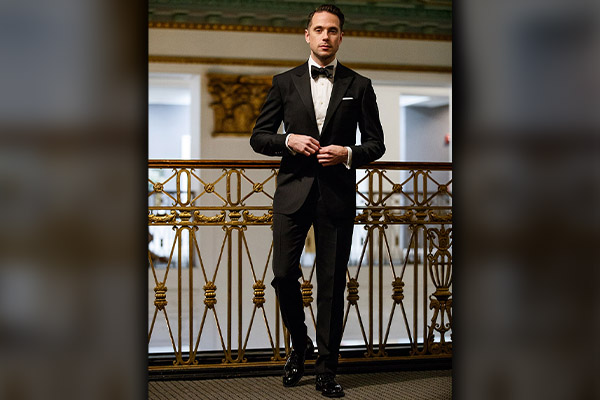 Are you on the guest list of an event at an exclusive upscale nightclub? Then chances are very high that you will have to follow a black-tie dress code. In most instances, this means something along the lines of a modern tuxedo or a dinner jacket with formal pants.
A crisp white shirt with French cuffs and bow tie are a must, with an extra pop from a pocket square and formal cufflinks. Complete this one of the most formal and classy club outfits for men with shiny black leather dress shoes and, if you please— a set of formal braces.
Semi-Formal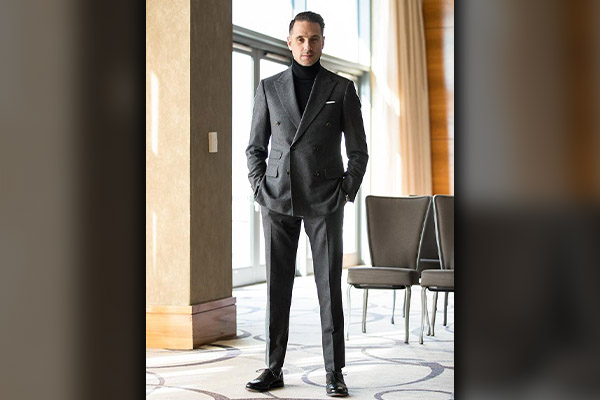 Most elite clubs, lounges, or nightclubs follow a semi-formal dress code. These establishments are more for having a drink in a classy environment and less for dancing your heart out.
This dress code is also fit for clubs with BTO (black tie optional) dress code. It usually consists of a suit with a button-up shirt, and a tie is optional. However, for BTO venues, ties are a must.
A tailored suit in conservative colors is the most common choice for semi-formal outfits for nightclubs and will make sure you are dressed to impress. If you're not sure about your nightclub suit game yet, we recommend sticking to black or navy blue suits. In the footwear department, dress shoes with dark socks are favored.
Smart Casual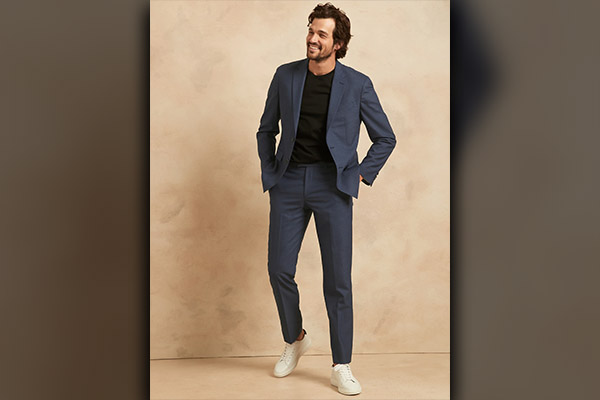 Going out to a nightclub while looking stylish is important to every man out there. — but a lot of nightclubs don't have a well-defined definition of club attire. Smart casual is best for those places
Smart-casual is the middle ground between a work uniform and your grungy weekend gear. It's not a suit, but it's not the same as last night's pool party outfit. Smart casual outfits are typically relaxed in nature but still have a sense of dressiness about them — which means jeans are fine, but cargo pants and ripped jeans/trousers are not.
Jeans, chinos, blazers, button-down shirts, leather dress sneakers are all indispensable elements of smart casual clubbing night out outfits for men. Some good touches to add are a suede bomber jacket, a pair of Chelsea boots, and a printed scarf for some color and flair.
Casual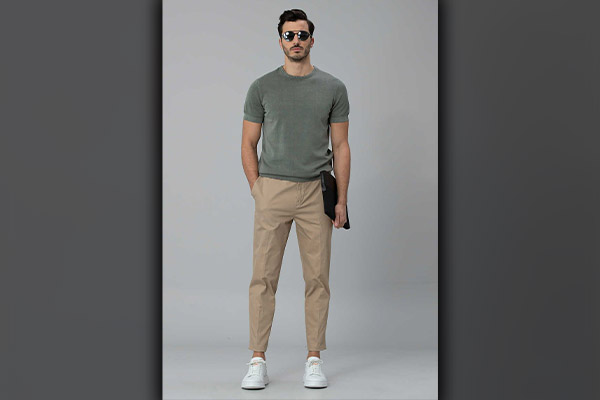 Casual is where the club scene begins for youngsters. For a casual nightclub, dance club, or a laid-back speakeasy, if you're not dressed in something you'd wear out to a restaurant, it's probably too nice for here.
To avoid standing out like a sore thumb, it's best to stick with the 'casual' dress code for such places. Slim-fit jeans, a nice fitted t-shirt, and casual outerwear like a denim jacket or leather biker jacket and sneakers are good to start with.
However, if the place is really swanky and still allows casual wear, opt for jeans and a button-down of some sort and boots. This casual night-out outfit combo for men will give you access to the nightclubs even on the busiest nights when the bouncers become extra strict.
Night Club Outfit Ideas & Essentials For Men
There are two main pitfalls to avoid when it comes to men's night out fashion: looking like you're styling for a job interview or coming straight off a tennis court. You want to be striking a balance in-between those two, so think about what works best with your personal style and how that would work with some ideas we've put together below.
Button-up Shirts With Blazers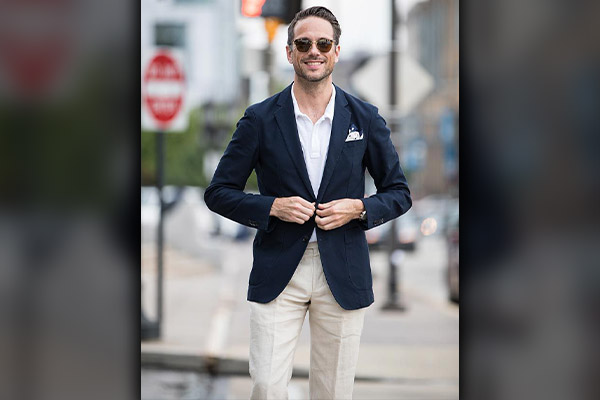 The button-up shirt is a classic in every sense of the word. This shirt style is a must-have in men's wardrobes and a symbol of gentlemanly elegance forever. Being a versatile addition to any outfit, you can wear it for anything from casual Friday get-togethers with your co-workers to dates at a posh nightclub.
Wear it with a two-button blazer to easily inject a touch of elegance into your clubwear. Pair with slim-fit blue jeans and a pair of comfortable leather loafers for relaxed yet stylish looks men crave. Don't forget to amp your outfit with a belt that matches in color with your shoes.
Fitted T-Shirts With Leather Jackets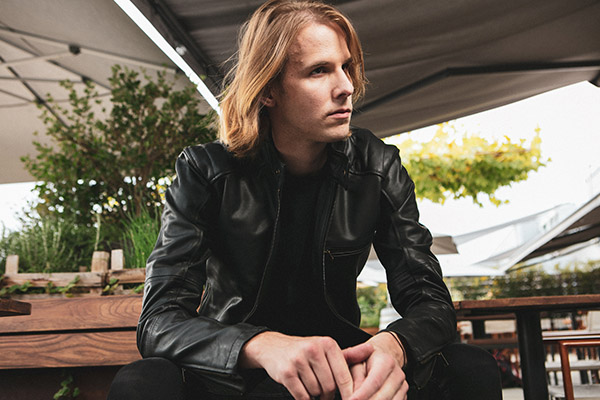 A leather jacket can take you through decades of trends and personal style evolutions. This is your go-to piece of outerwear year-round and if you're looking to stand out in the modern manosphere.
You can layer it over a variety of shirts to roll out myriad looks that can easily fit into different dress codes. When you are trying to create a smart-casual look for a nightclub, wear a suede leather jacket with a collar shirt and chinos.
When teamed with your favorite t-shirt and denim, a leather jacket has proven to be the most reliable companion for a minimalist casual look. Simply take out your black everything from your closet and make an all-black outfit— think black jeans, a black T-shirt, and a leather jacket for that extra edge.
When putting together an all-black outfit, focus on texture and a classic silhouette. It's easy to get lost in black, but make sure you're using a variety of materials for a tactile finish. However, if an all-black out is not your jam, pick the jeans and t-shirt in a neutral color like gray for an effortlessly stylish look.
Plaid Shirts With Denim Pants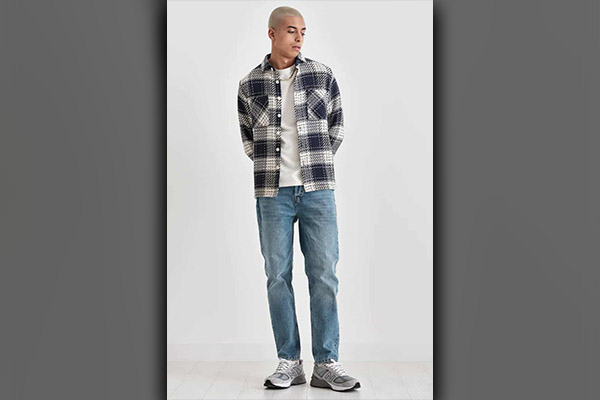 Planning to dance all night with your closest pals at a jam-packed popular nightclub in the city? Then you must dress accordingly. An all-white outfit is definitely not the right choice for this type of fun night– You will get all sweaty, and the chances of getting it stained are too high.
So what to wear to a dance club, guys, other than your regular clubbing shirts? Try plaid shirts for a colorful twist. You can wear it with chinos and tuck in your shirt for a clean look in, or for a more casual vibe, don it with denim, and a plain t-shirt with the shirt buttons open.
Conclude this outfit with comfortable casual shoes such as smart sneakers but stay away from sports shoes—they're a big no for nightclubs.
Red Pants With Blazer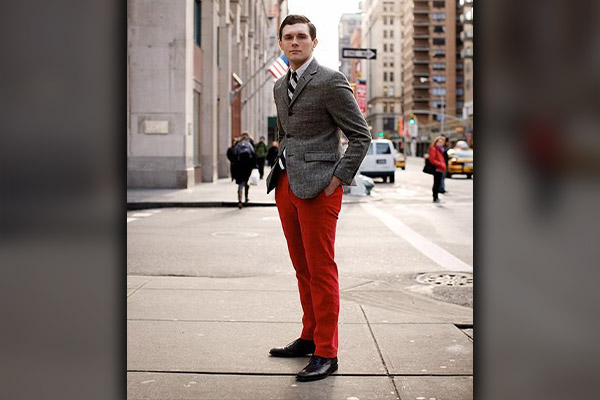 Wearing red pants is a bold move that most men shy away from trying. Shake things up a little bit and come out of your comfort zone by incorporating a pair of maroon pants in your Friday night bar outfits. Maroon is the safest shade of red and so in-style these days.
You can craft a unique smart-casual ensemble with maroon pants by pairing pants with a white button-up shirt and a striped blazer, and stop by a fancy nightclub with complete confidence that you're looking debonair. This is an all-rounder combo that you can even wear to your work and coffee dates.
Gingham Pants With Crew-Neck T-shirts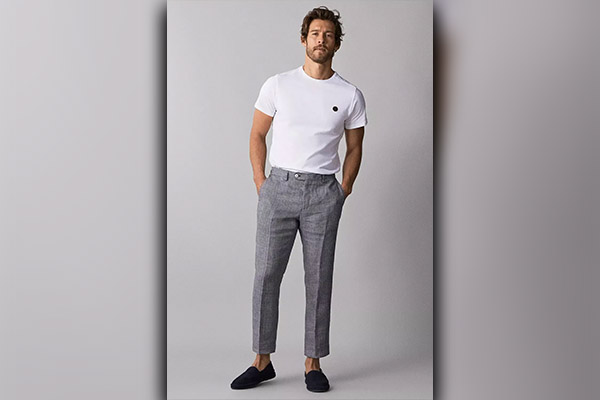 Spring is just around the corner, and soon your fleece-lined jeans and winter pants will reach the back of your closet. When the season changes, break the winter sartorial stalemate with the fun and preppy gingham pants.
They are perfect for bringing an air of casual elegance to any spring or summer outfit. The comfortable fit and stripes bring a youthful energy to men's summer club outfits that's impossible to neglect.
Gray gingham pants in soft, stretchy cotton give you the comfort, effortless style, and movement that's fit for a night of dancing at the club. Wear a crew-neck t-shirt in pastel hues to add a pop of color, or go for a plain white tee to keep it classy and simple. Finish it in style with suede loafers or leather sneakers
What Not To Wear At A NightClub?
Like it or not, high-end nightclubs do have a practice of outlining a dress code, and you must dress accordingly to avoid the embarrassment of being turned down at the gate. Even if the venue doesn't have a dress code and how badly you want to dress like a bad boy, there are certain clothing items that are a big no-no when creating clubbing night-out outfits for men. This includes.
Sport Shirts
Gym Wear
Baggy Jeans
Flip Flops
Joggers
Hats & Beanies
FAQ
What Should A 40 Year Old Man Wear To A Nightclub?
Age is just a number, so you can wear anything as long as you wear it confidently and it fits your personal style. Just dress according to the wardrobe standards of the place. If it's an upscale nightclub, pick a semi-formal attire, or it's a casual venue you go for any smart-casual clubwear for men.
What Do Guys Wear To Clubs In Miami?
Miami clubs are exclusive and stringent when it comes to the dress code, so it's important to come prepared. To be on the safe side, you should wear a button-down shirt and dress pants or dark jeans, as well as decent club shoes for men. Also, steer clear of shorts, ripped jeans, and polo shirts.
What Do You Wear To A British Nightclub?
It would not be wrong to say that overall British men's fashion is synonymous with dressing like a gentleman and the concept is the same for clubwear for men in Britain. For an exclusive nightclub, opt for a multilayered outfit that includes dress shirts, suits, blazers. Otherwise, a smart casual outfit that doesn't include ripped jeans or trainers would work too.
What To Wear To A Gay Bar?
Gay bars are vibrant, fun venues. But the stereotypical notion that you have to dress differently to not look out of place is not true. Just put on what you would wear to any other bar unless you are going to a gay circuit party that has a whole lot of other dressing secrets.
In a nutshell
Clubbing is a great way to unwind and have fun. For many, it is an integral part of the weekends for meeting people or just having a good time. Whether you're a regular or just going out for a special occasion, it's important to know your outfit should always be appropriate for the club environment and door policy. As a thumb rule, if you are unaware of it, for upscale venues, go for semi-formal attire; otherwise, a smart casual ensemble is your safest bet.