Jackets are the perfect solution to winter clothing. They are fashionable, comfortable, and incredibly easy to manage. Cold wind starting to blow all of a sudden? Just throw on your jacket. Entered a heated room? Take your jacket off to cool down a bit.
However, not all jackets are created equally. Some lean more towards fashion and style like Shackets, while others have a strong focus on practicality, like Sherpa jackets. Then there are winter jackets like the anorak that look fashionable and stylish while also providing a host of practical benefits.
What is an Anorak?
Modern anorak is loosely defined as a lightweight hooded jacket that is warm and waterproof. However, the precise definition of what an anorak is, varies from country to country, even from one brand to another.
In its simplest form, an anorak is an uninsulated and unlined piece of outerwear with amazing wind and water protection. It is made of both pure cotton and synthetic anorak fiber.
A Brief History Of Anorak
The term "Anorak" is derived from an antique Eskimo word, "anoraq," which refers to a jacket that also covers your head. Traditionally, an anorak was made from animal hide with an oil coating to repel water.
This style of outerwear came to the Western world in the 1930s, and the word "anorak" became a part of the English language.
The design of this jacket has also evolved over time to become what we know of today.
Anorak Style Jackets
Modern anorak jackets come in a variety of styles, designs, and features. The majority of these styles have an identity of their own and fulfill different needs.
Anorak Coats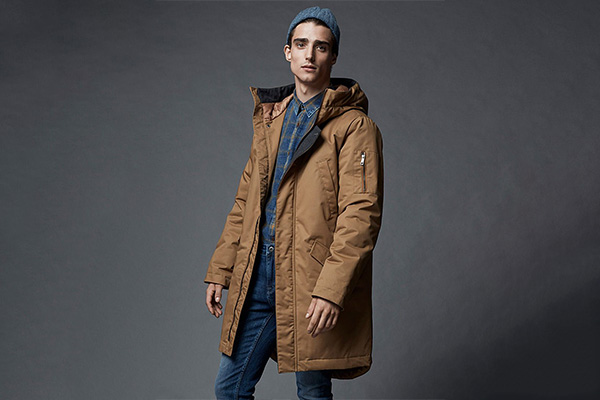 If you're looking for something stylish yet incredibly warm, then an anorak coat is the best option. They are windproof to protect you from the cold breeze, waterproof to keep you from getting wet in light rainfall, and good-looking enough to become a necessary part of any winter outfit.
Styling an anorak coat is also extremely simple. It completely covers your upper body, so all you need is a pair of nice tight-fit jeans and some fancy sneakers. That's it. Alternatively, you can keep the front of the coat open and wear them over plain turtlenecks for extra style points.
Anorak Jackets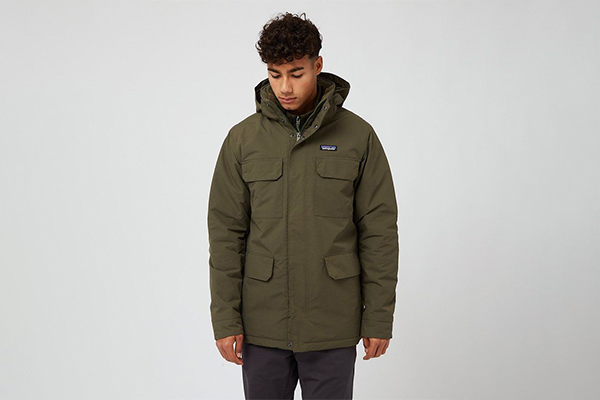 Anorak jackets are the thinner version of an anorak coat with all of the same benefits. It is wind and waterproof with insulation properties. Yes, it is not as warm as the coat, but it is good enough for most situations. It is also a great alternative to fleece jackets.
The ideal seasons to wear an anorak jacket are between mid-fall and early spring.
Long Anorak Jackets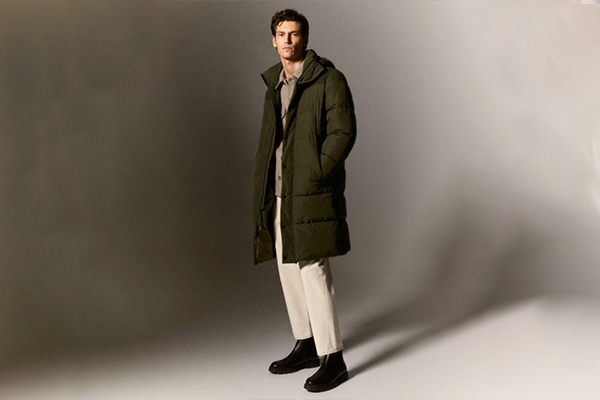 Long anorak jackets are extremely similar to regular anorak jackets. Their overall design philosophy is fairly similar, with the only exception being the length.
Wearing a long anorak jacket will protect your upper legs from cold wind and water as well. But the real reason to choose a long anorak jacket is the outfitting options.
Wear it with a pair of drawstring trousers and low-top sneakers for a well-put-together yet comfy look, or throw it over a t-shirt and jeans combo for ultimate panache.
Pullover Anorak Jackets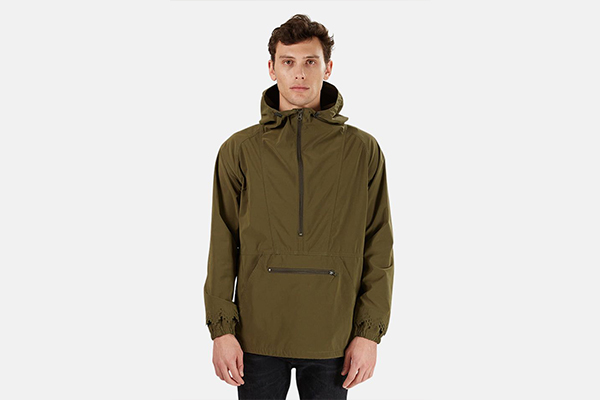 Pullover anorak jackets are what most people think of when anorak jackets are mentioned. These are long, full-sleeved, hip-high jackets with a closed front and a small zipper to make wearing and removing easier.
These jackets are "intended" to be worn for cold and water protection, and the best outfits with pullover anorak jackets reflect that mindset.
A great example would be wearing a T-shirt over a pair of black jeans and high-top sneakers. Wear the jacket on top of it, and close the zipper all the way. Now put the jacket's hood over your head, and you're dressed to impress.
Fur Lined Anorak Jackets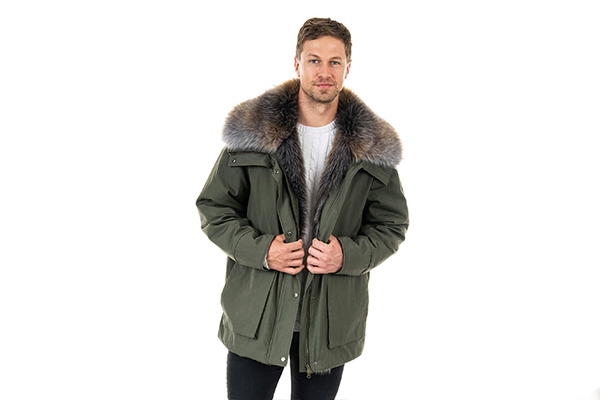 Fur-lined anorak jackets are the warmest and also the coziest of the bunch. Some of them are even better insulators than down jackets, and that is the highest praise a winter jacket can get.
When styling them, remember that these jackets are massive attention magnets on their own. No matter what you wear underneath them, most people will only be looking at the fur-lined anorak jackets. So, why not utilize this ability, and create outfits that are minimalistic and dashing at the same time.
For example, a simple combination of a grey turtleneck, black jeans, and a black fur-lined anorak jacket will make any man look like a supermodel on their way to a fashion show.
You can also accessorize with a beanie to introduce some color into this otherwise grayscale outfit.
Anoraks Vs. Other Jackets
These are the key differences between anoraks and other popular types of jackets.
Anorak Vs. Leather
Most anorak jackets are thin, lightweight, and easy to move around in. Leather jackets, on the other hand, tend to be a bit on the heavier side, and instead of only warming you up, they help maintain your body temperature. That's why you can wear a leather jacket in summer without boiling alive.
As far as looks are concerned, both have their own charm. Anoraks are geared more towards casual and comfort wear, while leather jackets can also be worn in smart casual and preppy styles.
One thing to note is that a quality leather jacket will be leagues more durable than an anorak jacket. Even the ones made from modern synthetic materials will struggle to keep up.
Anoraks Vs. Parkas
A lot of people around the world use anorak and parka interchangeably, but they are not the same thing. Anoraks are thin partially-tipped uppers with an emphasis on wind and water protection.
Parkas, on the other hand, are the winter jacket to end all winter jackets. They are thick insulated coats with dense fur lining and weight to match.
Parka jackets also reach all the way down to the mid-thigh level, making them longer than anoraks by a handful of inches.
Lastly, parka jackets are for hardcore winter. They make you feel like you're wearing a quilt with sleeves.
Anoraks, by contrast, feel like a lightweight shield that blocks both the wind and rain from reaching your body.
Anoraks Vs. Windbreakers
Windbreakers and anoraks are a lot similar, with minor differences to tell them apart.
Both of them are thin outerwear that prevents natural elements from reaching your body. However, anoraks are significantly more robust and capable of handling much harsher conditions. Even the hoods on anoraks are tight-fitting to prevent any water from seeping in.
Secondly, most windbreaker jackets are designed like traditional jackets with a full-sized zipper up front. Traditional anoraks, on the other hand, have a partial zipper.
Frequently Asked Questions
These are the most frequently asked questions about anoraks.
Is Anorak Jacket Waterproof?
Yes, an anorak jacket is completely waterproof. In fact, every element of its design, from covered zippers to drawstrings to cuffs and waist, is optimized for keeping water away from your body.
Is the Anorak Jacket warm?
Yes, anorak jackets are warm, but traditional anoraks do not work the same way as a down jacket. Instead, the fabric of anoraks prevents any cold air from touching your body while also keeping your body heat from leaking out. Both of these combine to create an upper that is both thin and warm.
What Is An Anorak Jacket Used for?
Anoraks are one of the most versatile uppers in a man's closet. For example, you can:
Wear them as a raincoat on a rainy summer day.
Wear them as a robust windbreaker on an autumn evening.
Rock these under a leather jacket for that classic hoodie and a leather jacket look.
Keep your body warm without weighing yourself down with heavy coats.
These are only a few of the many possibilities with modern anoraks jackets.
Final words:
Anorak jackets are the most interesting piece of men's outerwear. No one even has a definitive answer to "what is an anorak jacket?"
However, if we look at anorak jackets as a whole, we quickly realize their importance. They are well-rounded pieces of men's fashion with fantastic design, useful variations, and accessible outfitting options.
An anorak is also the jacket that you buy once and can wear every day, no matter if it's warm or cold, raining or snowing.