Ask a woman about her definition of a desirable man and her visuals essentially begin from the type of shoes men wear. Like most of your clothing, your shoes have a strong tendency to woo a lady the first time you meet her. This article will help you choose your style from the list of the most attractive shoes for guys and how to wear them accordingly.
Men's Shoe Fashion 2023
Like all fashion trends, men's shoe fashion is prone to changes too. Men's footwear has seen a lot, from functional dress shoes to casual loafers. The good news for this year is that men are seeking comfortable shoe styles more than anything. 
Men's shoe fashion for 2023 features hybrid designs that blend comfort and style effortlessly. This can include dress shoe design combined with sneaker soles and shoes featuring less rigid material and textures. Not that formal shoes are out of sight; it's just how casual, laid-back shoes have taken over the world.
Women's Shoes for Men
At first, it may sound like unfamiliar territory, but once invaded, it can become a game changer. Men and women share many similarities in clothing, but we hardly see men wearing women's shoes.
Men can easily pair female athletic sneakers to create a unique look using the women-to-men shoe size conversion chart. These shoes can be budget-friendly, as compared to men's sneakers. Thus, it is a great idea to opt for such a style. 
Types of Casual Shoes for Men
Casual shoes make up for the most attractive looks on guys due to their versatility and style. It can definitely be overwhelming to decide what style works best for you amidst the vast variety of shoes available. The list below features ten of the most attractive shoes for men that you can opt for. 
Loafers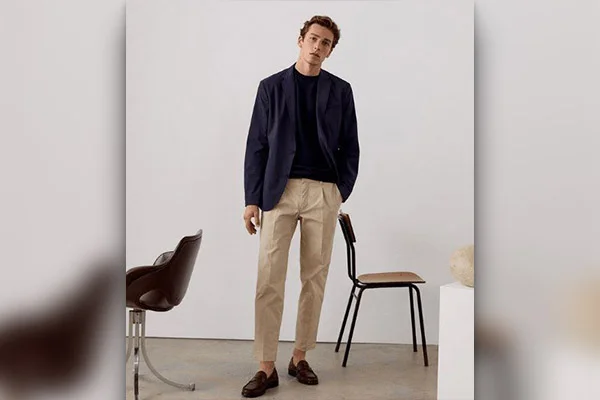 Loafers are low-top shoes that may or may not feature laces, a buckle closures, tassels, or other details that add a unique factor to this type of shoe. These low-top shoes are considered quintessential for men's smart casual dressing. They are one of the timeless fashion staples which add a neat look to your outfit in no time.
The shoes come in many varieties to give you a range of styling opportunities, such as penny loafers, tassels, and horse-bit. Manufacturers use long-lasting materials, like leather and suede to make these shoes, which deliver elegance. You can easily add them to a smart casual outfit as loafers provide comfort at long events.
Sneakers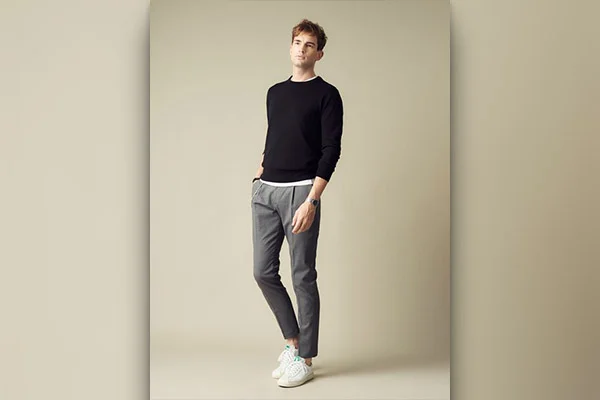 Another fantastic addition to the list is sneakers, which are men's must-have shoes. Gone are the days when sneakers were restricted solely to the gym and sports. They are flexible for any occasion, making them one of the top go-to choices. The basic sneakers, when paired with summer streetwear, can quickly become a woman's favorite thing about you. 
Brogues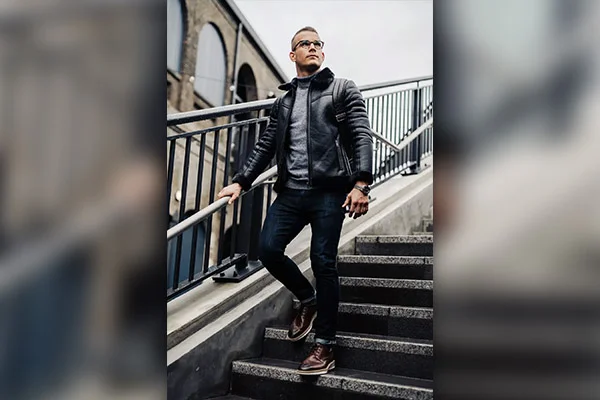 Like many other dress shoes, brogues were thought to be more utilitarian than how we wear them today. Brogues are characterized by their unique perforations and holes along the upper sides of the shoe.
Originally used to drain the water while walking on swampy grounds of Ireland, brogues are now treated with much more admiration and approval. The rule of thumb when buying brogues is that the more broguing there is, the less formal the shoes are. On casual days, light-colored brogues will be your best friend. 
Double Monks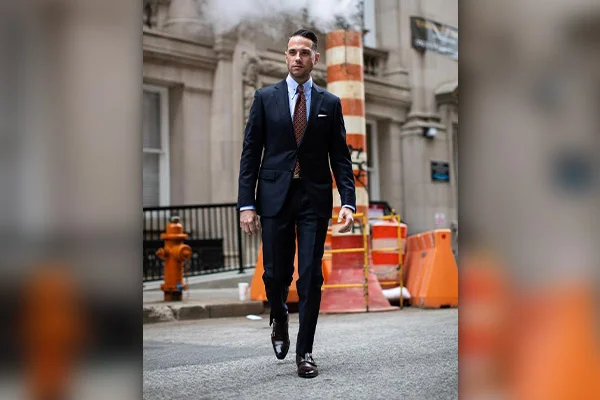 As implied by the name, these shoes have a holy origin. The monks from the Medieval ages wore these while working in fields. The tight and secure grip due to the double straps make monk shoes durable wear. The formality of monk shoes has been a hot debate among fashion enthusiasts.
The general rule of color applies to monk shoes more than ever; the lighter the color, the more casual it is. Thus, they can easily be paired with casual linen pant outfits for a summer laid-back look.
Wing Tip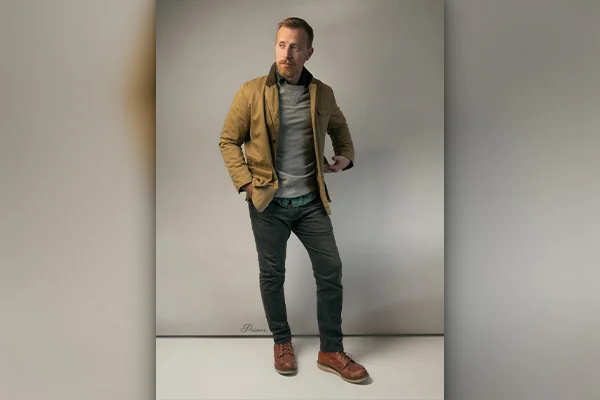 Whether you're dressing for a quick lunch date, a weekend getaway trip, or a work commitment, wing-tip shoes are always a great option to elevate your style. As the name suggests, wingtips are low shoes with an extended toe cap with slight "wings" on each side. Most casual wingtips are brogued and two-toned, making them less appropriate for business settings. 
Espadrilles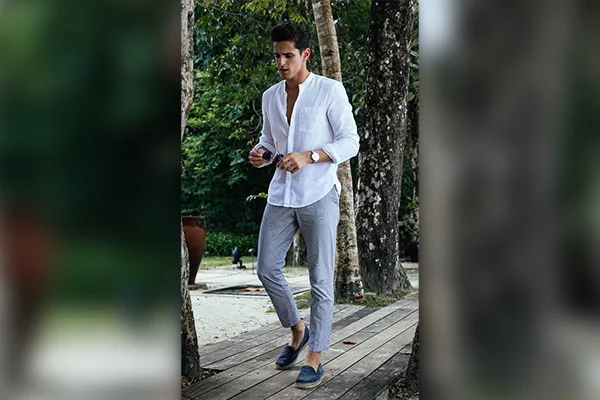 Any men's fashion enthusiast knows the importance of espadrilles in this list. Also known as the "peasant shoes", espadrilles are lightweight, breathable, and casual alternatives to loafers.
Espadrilles have surpassed their humbling origins and have become the perfect summer slip-on for men. You can recognize these shoes by rope detailing on the flat sole with a canvas toe cap.
Chukka Boots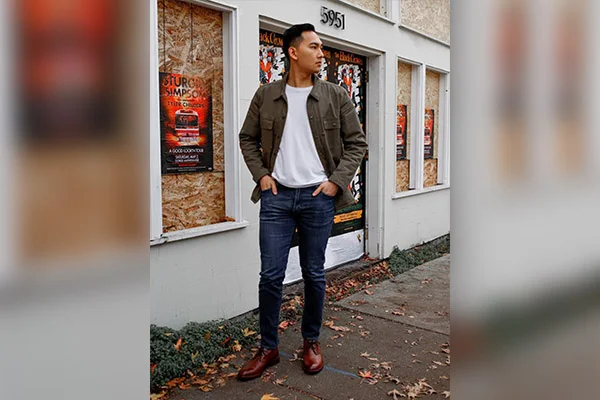 No men's casual shoe list is ever complete without the classic chukka boots. The ankle-length style of boot derived its name from the periodic game of polo and paved its way into mainstream fashion after being worn by the Duke of Windsor in 1914. Minimal on embellishments, typically featuring two to three thin laces and suede fabric, chukka boots are a sight hard to miss. 
Moccasins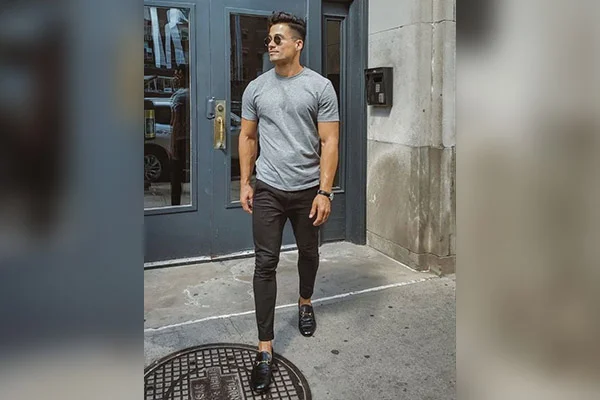 Mocassins is a collective name for Native-American-inspired shoes. Traditionally made from just one material, moccasins did not feature a sole. Modern moccasins feature soles for enhanced practicality.
However, they still have no defined heel. Tassels and bold seam lines are typical for moccasins, paying tribute to their origins. These types of men's shoes offer a loose fit, making them perfect for a laid-back outing.
Derby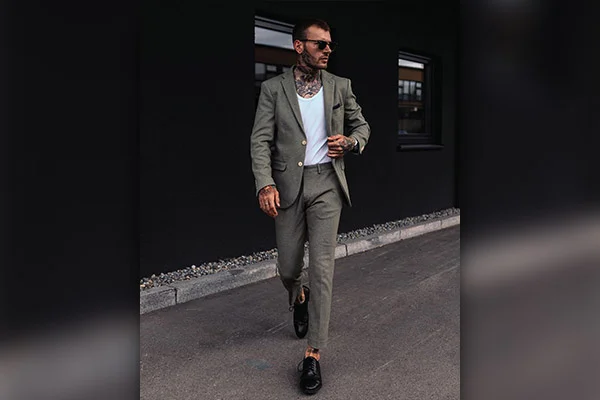 Derbies are conceived as an evolution of Oxford shoes with a more relaxed fit adding diversity in terms of when and how they can be worn. Derby shoes offer a sleek yet simple look lending itself to smart casual and casual outfits. As easy as it is to dress up with derby shoes, you can swiftly dress down with a meek hint of vintage.
Blucher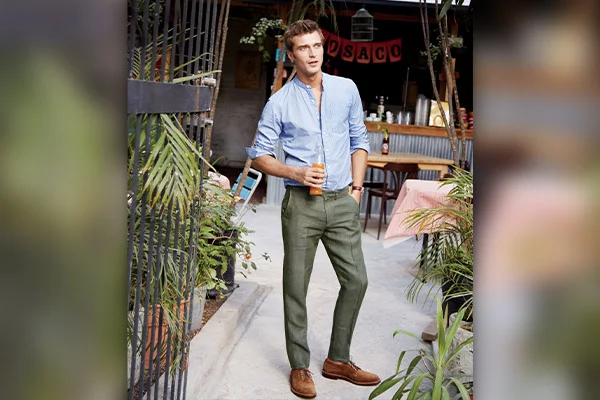 Similar to derby shoes, bluchers feature an open lacing system connected to the two vamps. However, they both differ in the way they are structured. Unlike derby, bluchers shoes have pieces of leather sewn onto the vamp to create an open lace system. There are plenty of ways you can style bluchers for a laid-back look, including pairing up with chinos or even as streetwear with cargo pants.
How to Style the Most Attractive Shoes for Guys
Now that we have listed our top ten picks for the most attractive men's shoes, it is time to style them the way each deserves.
Essential Men's Shoes Styling Suggestions
Tassel Loafers: If there is something a man must have in his shoe collection, it definitely comes down to loafers. They are not only flexible for almost all occasions but also an ageless fashion staple that has seen decades yet is so trendy. Easily paired with chinos, tassel loafers constitute an elegant young lad homecoming outfit.
You can add an extra touch of style to your jeans and polo outfits with tassel loafers, or wear them with a blazer and khaki pants outfit. Tassel loafers are incredibly versatile and will complement most of your smart casual outfits.
Chelsea Boots: The most voguish leather boots are an essential asset to a man's wardrobe. Due to their versatility and ability to make a man look dapper, Chelsea boots enhance your outfit in no time. You can either pair them with styles of jeans that taper towards the hem like skinny jeans or tailored slim-fit pants for a refined look.
Styling Boat Shoes for Men
Boat shoes: As the name implies, boat shoes are made for marine activities. Colorful bottoms and boat shoes are a lethal combo for your next beach trip. For a more effortless summer look, put on a pair of boat shoes with light-colored shorts and a polo shirt to spend a perfect weekend getaway. Boat shoes are an essential travel accessory as they are incredibly comfortable and easy to wear.
Styling Trendy Sneakers for Guys
High-top Converse Sneakers: This iconic sneaker style is the dream of every fashion enthusiast. Opt for a tailored suit over a crew neck shirt and a pair of fresh Converse for a smart casual look. This look focuses more on "casual" than "smart," making it a modern-day territory every man should travel.
FAQs – Most Attractive Shoes on Guys
Can women wear men's shoes?
Yes, they can. Women are known to go for men's shoes. From sneakers to boots and loafers to monk straps.
Are shoes an important part of clothing?
Just like garments cover the body, shoes cover the feet. Shoes make up a considerable part of your clothing style.
What type of shoes should I wear?
For elongated toes, loafers would be best. If not, sneakers and espadrilles will serve you well. Finding the right type of shoe also depends on your foot width.
Final Words
In a nutshell, shoes are a central block for men's styling. No need to scratch any more heads thinking about what shoes to get for yourself as long as you follow our guide above. This is your sign to invest in a good quality type of shoe suiting your interest and get ready to take on the world with your shoe collection!