Whether you are alumni or a freshman, a homecoming event is eagerly awaited by everyone alike. Apart from many other rituals, choosing appropriate homecoming outfits for guys is essential for attending the event.
Now the question arises what we should wear at the homecoming? While there are plenty of different dressing options available for guys, let's be honest, not every one of us has that styling sense to carry those fancy outfits. Therefore, we will discuss some easy-to-pull off homecoming outfit ideas for guys.
So, get ready to be a dapper at your next homecoming event with our list of fantastic outfit ideas. Therefore, without further waiting, let's dive in!
What To Expect In This Article?
What Should A Guy Wear To Homecoming?
The homecoming party is usually an optional black-tie event having a formal dress code. A classic tuxedo or suit styled with a tie and black or brown loafers is a typical homecoming attire. However, you can also wear some broken suit combinations or smart casual outfits to create a style statement.
A blazer outfit paired with dress pants and a button-down shirt is a sophisticated casual look you can adorn at your upcoming homecoming party with your fashion quotient in check. In addition, adding some plaids or strip patterns to your traditional formal suit would be a clever way to level up your boring formal homecoming outfit. Lastly, accessorize your entire look with a stylish watch and cufflink.
Men's Homecoming Outfit Ideas
Choosing the right outfit for homecoming is always a struggle. The suit that looks picture-perfect on those handsome models may or may not look good on you. Therefore, the best way is to wear what suits your style and taste in fashion. So, to facilitate you in choosing the perfect outfit for that special day, here are a few ways you can dress up for your homecoming party.
High School Homecoming Outfits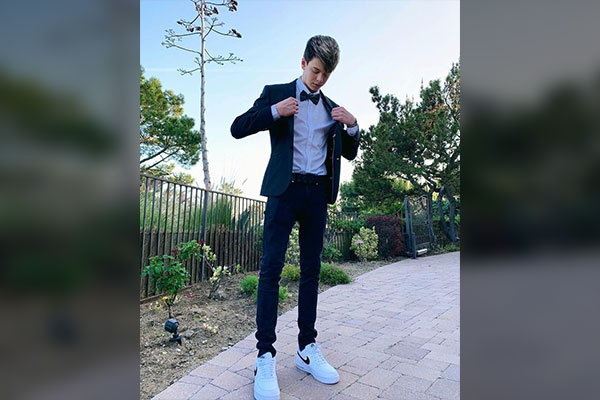 A high school freshman expects their homecoming to be the event of their dreams. Therefore, the attire for such an anticipated day should also be exceptional. A uni-colored formal suit is a perfect outfit for teenage high schoolers to slay their homecoming. But, if you are looking for some casual high school homecoming outfits for guys to keep it low-key and equally stylish, corduroy pants paired with a decent white or black shirt would be ideal in such case.
The Classic All Black Look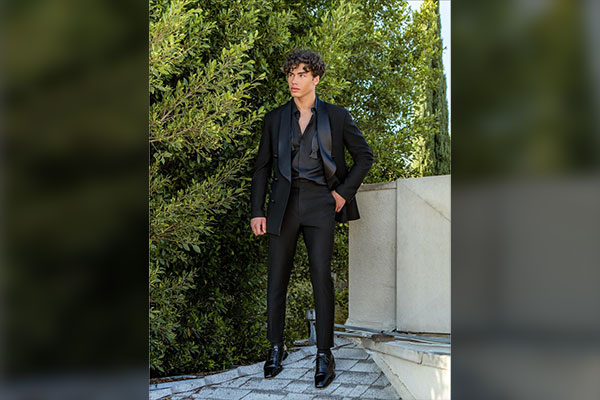 If you are in doubt about what to wear, that will make you look charismatic and sophisticated at the same time. An all-black formal look is an answer to all your doubts. You can wear a black tuxedo or suit with matching shoes or try experimenting with a white or red undershirt to create an everlasting style statement. Wearing all-black homecoming outfits for guys is a classic trick to add glamour to your existing look instantly.
Formal Tuxedo Outfit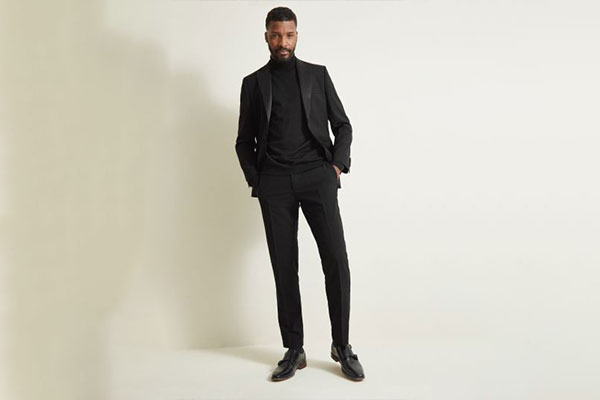 The timing of your homecoming event also influences your outfit choice. So, if your event is a night party, a formal tuxedo outfit would be a suitable attire to adorn at this event. In addition, wearing fine-quality cufflinks, a stylish watch, and a pair of formal shoes with your tuxedo outfit will elevate your formal homecoming look.
Smart Casual Attire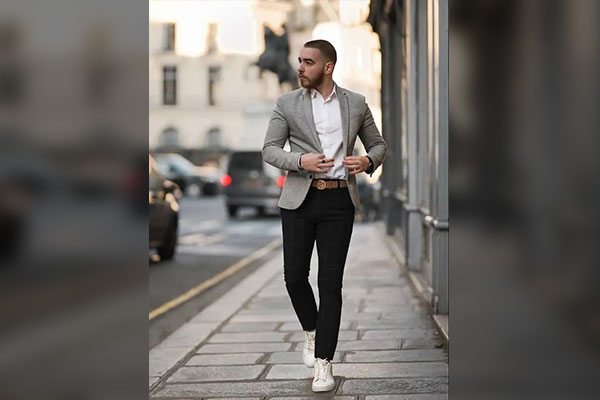 Although homecoming is a formal event, not all of us are comfortable dressing up in slim-fit suits and tuxedos. Smart casual attire is the perfect dress code for such people. Casual homecoming outfits for guys may include a basic t-shirt and jeans outfit paired with a contrasting blazer and a pair of formal shoes. Wearing a stylish watch would be an excellent addition to this entire look.
The Magic Of Prints And Plaids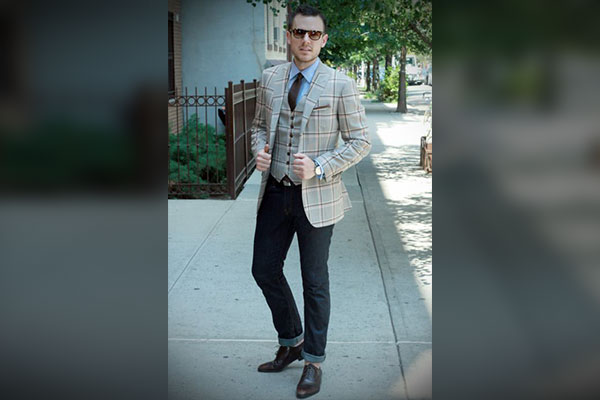 Adding prints and plaids can instantly enhance an outfit. So, why not incorporate them into our homecoming look to create a modish style statement. Wearing printed blazers or plaid suits with plain uni-colored dress shirts are all the styles you need to be a stunner at your homecoming party. Moreover, you can also wear a plaid dress shirt with a contrasting solid suit.
The Popular Red And Black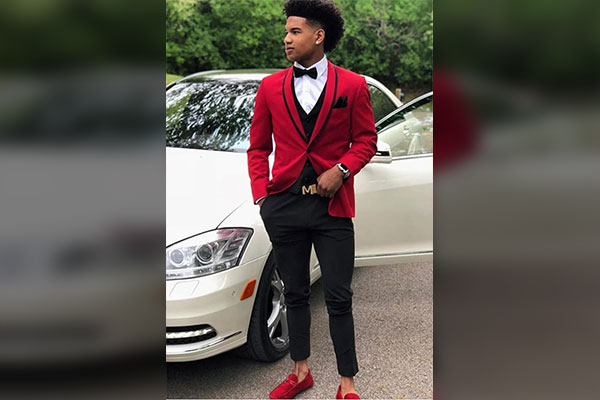 Like an all-black outfit, red and black formal attire is another intelligent way to glam up your homecoming look. You can wear a red suit with a black dress shirt or the other way around to achieve an impeccable formal look. Moreover, to achieve a smart casual look, you can also try styling yourself in a red dress shirt and black boundary pants with formal shoes. This outfit combination is perfect for people who like to experiment with the existing standard dress code.
Semi-Formal Vest Outfit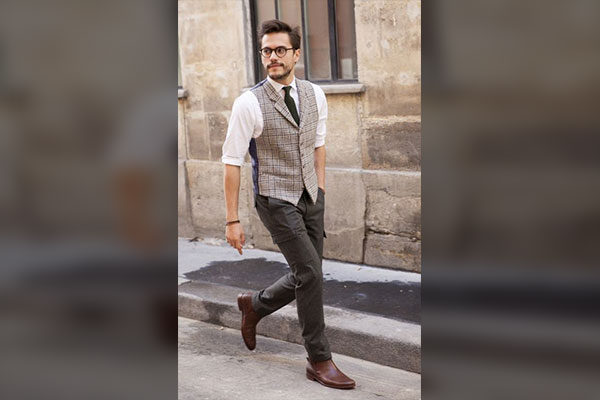 Opt for a semi-formal look if you want to go the middle way between the formal and casual dress code. A chic vest outfit paired with a formal dress shirt is a perfect blend of comfort and style. Wear this adorable outfit combination with a pair of good quality cuff links and tie to slay your next homecoming in style.
The Vogue Suspender Outfit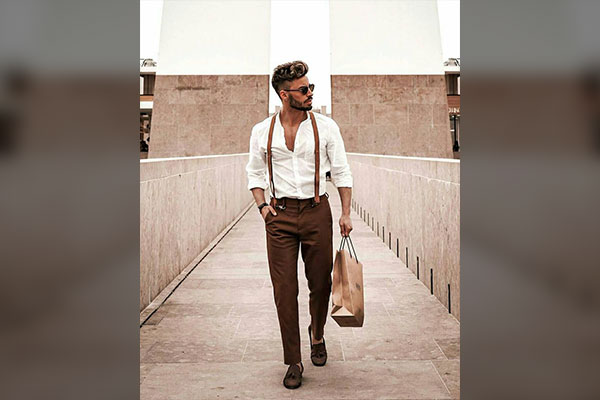 Using suspenders with your formal wear is a raging trend in today's fashion. The suspenders initially designed to belt the pants are now a fashion esthetic that can instantly uplift your formal look. Anyone can effortlessly pull off a trendy homecoming attire by pairing a suspender outfit with a formal dress shirt and leather loafers. For a finishing touch, add a few decent accessories to this look and see the magic.
Adding Some Bling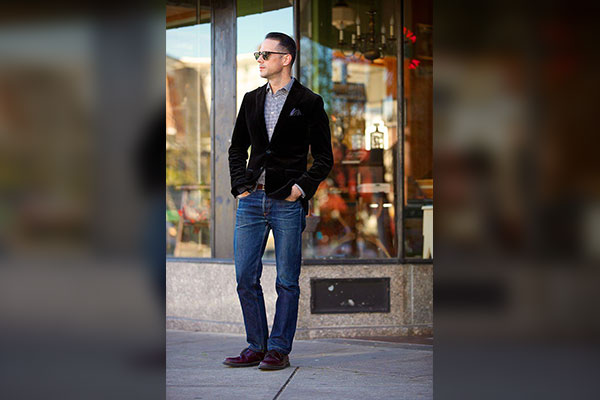 Deciding what to wear at an evening homecoming party can be daunting, as most casual party outfits may look bland at a night event. The solution to making your existing outfit stand out is to add a bit of bling to your current look. For example, you can wear a metallic sequin suit or a velvet blazer and be the shining star at your homecoming party. Alternatively, you can also wear a sequin dress shirt under your formal suit to add a touch of elegance to your entire look.
Printed Tie Outfit For Guys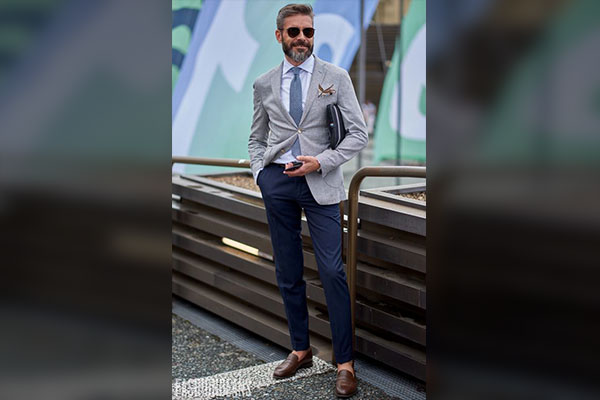 A tie is an essential part of any formal wear. Therefore, the tie selection should be made carefully while choosing your homecoming outfit. Although you can wear a solid contrasting tie with your outfit, wearing a dotted or striped tie will create a unique style, further leveling up your fashion game. Lastly, wear a tie clip to enhance your tie esthetics even more.
Striped Suits Outfit Idea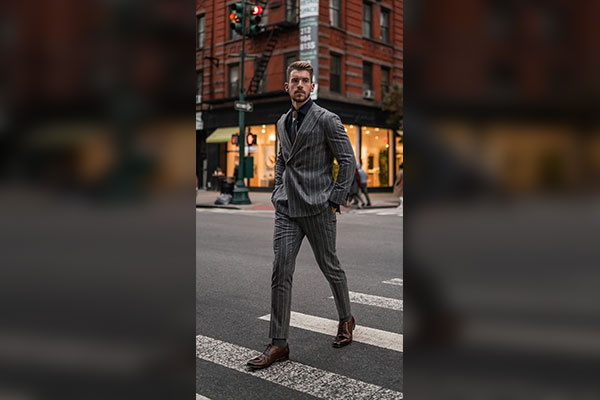 The uni-tone suits are a decent option, but if you desire to create a style statement at your next homecoming, go for a striped suit. It will not only break the monotony and will make you stand out from the rest with your unique fashion sense. In addition, accessorize this outfit with a solid tie and formal shoes for a complete look. Lastly, do not forget to wear a tie and cufflink for an elevated look.
Dressing Up White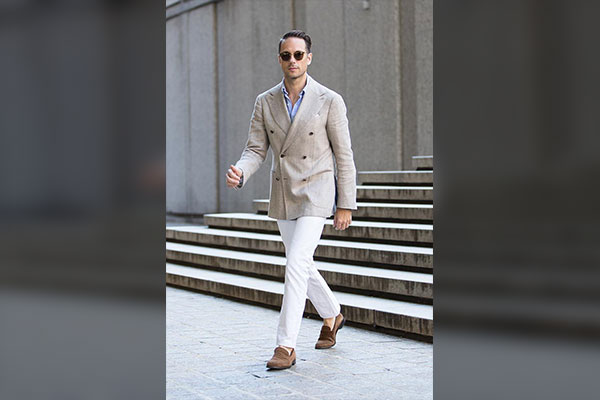 If you are fond of wearing white, this all-white outfit idea is for you. Wear an ivory white blazer suit with a snowy white dress shirt at your next homecoming party and steal the leather shoe. While dressing up in an all-white outfit, the slight difference in color tone between your suit and dress shirt may enhance your overall look beyond measures. Lastly, style this outfit with a leather belt and leather brown formal shoes.
Conclusion
A homecoming party is one of the most awaited events among high school freshmen. Choosing the right outfit to wear at a homecoming party, which is equally comfortable and stylish in this age of rapidly changing fashion, is no less than a climb uphill. You can go with a formal or smart casual outfit but may end up in a fashion disaster without proper styling. Therefore, to avoid such crises, select your outfit carefully by following the formal dress code and prepare ahead of time.