Whether it's our loved ones, friends, or other blessings around, Thanksgiving is a great time to show gratitude for all the big and small things in life. Without a doubt, only its thought is enough to put us in a good mood. Therefore, here are some awesome men's thanksgiving outfit ideas to cherish this festive season in style.
Thanksgiving is when we step out of the usual rat race and gather around the dinner table to spend quality time with our families. So, dressing up appropriately is essential. Of course, you can show up in relaxed and casual attire, but that should not depict a lack of effort and disinterest on your side.
Whether the dress code is defined or not, choosing the right thanksgiving outfit is a tricky task. Therefore, this blog will have you dismantle the thanksgiving dress code in style. Your thanksgiving outfit not only defines your fashion sense and is a clear indicator of priorities. So better make it worth the while.
What To Expect In This Article?
How Should Men Dress for Thanksgiving?
The thanksgiving outfit entirely depends upon the formality of your dinner event. For instance, if you plan to spend your Thanksgiving at home with your immediate family, a simple, laid-back look like a jeans and t-shirt outfit or a jogger suit will work for you. On the contrary, a formal dinner suit with leather dress shoes would look perfect for a formal Thanksgiving party with fine dining aesthetics. 
Moreover, if you are invited to someone's place, opt for a smart-casual look like a dress shirt and chinos dressed up with a blazer or jacket for a sophisticated yet casual vibe. In short, the simple rule to dress up right for thanksgiving is to follow the dress code and feel comfortable and confident in what you wear.
Dress Code for Thanksgiving Dinner
Thanksgiving dinner does not hold any specific dress code; it varies with the formality of the events planned. But, showing up in your scrubs to dinner is also against thanksgiving etiquette. So, to help you figure out the proper dress code for your thanksgiving dinner, here we explain the four basic thanksgiving dress codes with the relevant formal settings.
Formal Thanksgiving Dinner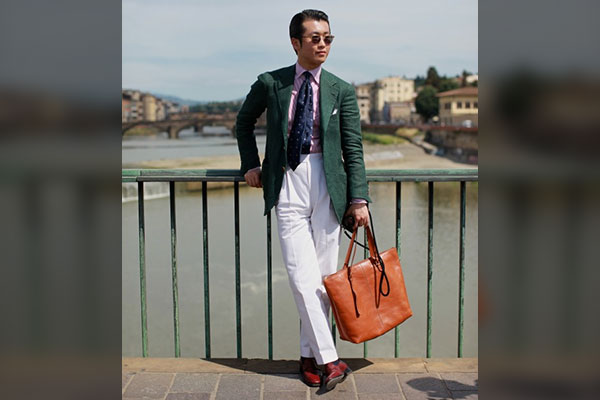 Whether it is a dinner at a fine dining restaurant with your better half or a formal thanksgiving dinner party thrown by a business, the best way to dress up for such settings is in a formal suit. Pair your suit with a wristwatch, cufflinks, and dress shoes for a complete formal look. But, do not opt for a broken combination suit, as it holds a more casual vibe.
Casual Family Dinner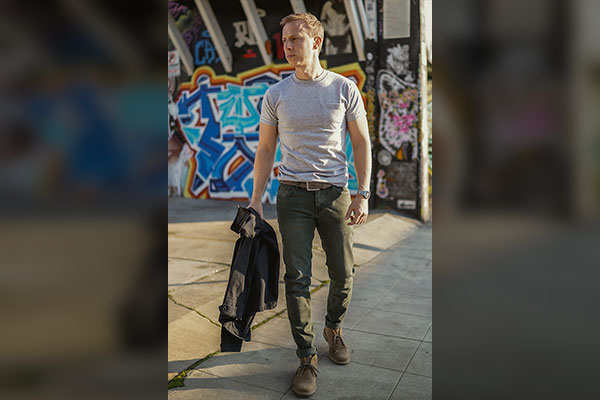 The essence of thanksgiving is all in the casual family dinner setting. It does not require any formal dress code. Just wear a t-shirt outfit with jeans or show up to the dinner table in your comfy jogger outfit at the dinner table, as the real family fun does not revolve around any glittery things.
Friendsgiving Dinner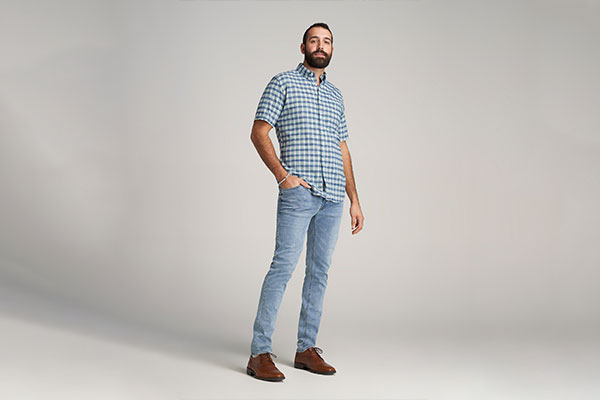 Friendsgiving is a relatively new trend for thanksgiving dinner, where all the friends gather to share a feast and have some quality time together. This type of setup requires semi-casual attire. For Instance, you can wear a plaid button-down shirt with jeans and leather sneakers to the casual Friendsgiving dinner with your fashion game on point.
Thanksgiving with Girlfriend's Family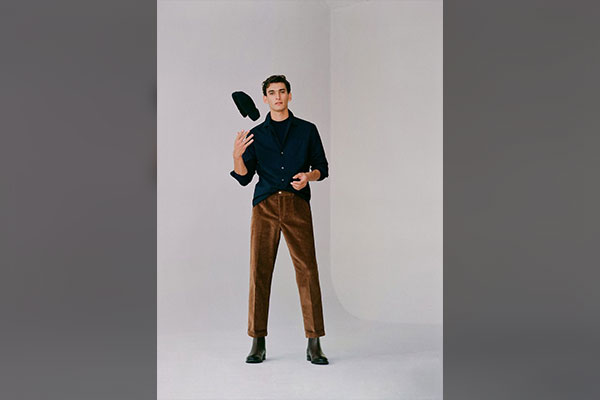 Attending a thanksgiving dinner at your girlfriend's place can be tricky, as you cannot opt for formal attire and also not dress up casually. So, you better opt for a middle way. For example, you can choose to wear a sophisticated dress shirt with corduroy pants and loafers for a smart-casual vibe.
Men's Thanksgiving Outfit Ideas
Are you looking for trendy thanksgiving ideas that can help you slay through the thanksgiving dinner in style? Then you are at the right place. So, tighten up your seat belt and explore the most stylish thanksgiving dressing options without further waiting. Let's dig in.
Classic Jeans and T-shirt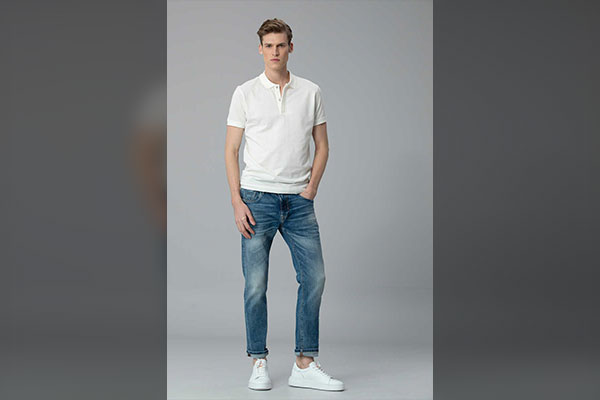 A pair of jeans and a t-shirt are the perfect casual men's thanksgiving outfit if you are staying in to spend some quality family time or have friends or family coming over for dinner. The relaxed and comfy t-shirt outfit will give you all the liberty to move around and entertain your quest to the fullest.
Plaid Shirts with Cordory Pants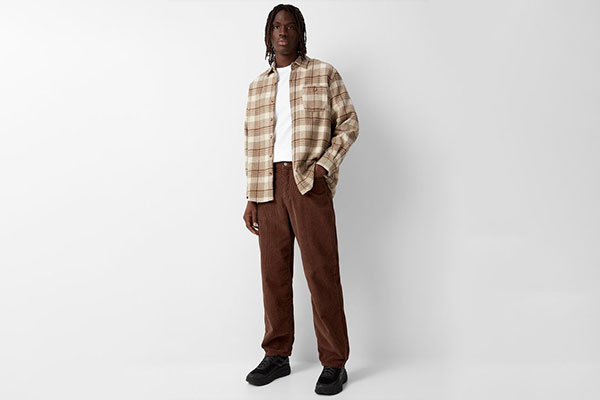 If you are a fan of playing with patterns, you will love this plaid thanksgiving outfit combination. Just wear your flannel plaid shirt with a pair of neutral corduroy pants with your favorite shoes and see the magic unroll. In addition, you can also style your plaid flannel shirt over a t-shirt outfit.
Dress Shirt With Chinos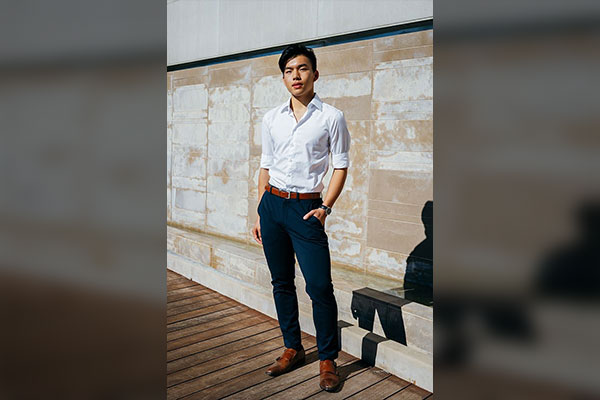 If your Thanksgiving dinner requires a sober and sophisticated casual look, try styling your plain black or white dress shirt with neutral-colored chinos. This outfit combination is perfect if you plan to make a first impression on someone and want it to be a good one with keeping your overall vibe casual.
Collared Shirt With Crew Neck Sweater
A sweater outfit protects against the cold and holds a very sober and cultured vibe. A gray sweater outfit paired with a white collared shirt and black jeans is a casual fall outfit, perfect to wear on a slightly cold thanksgiving evening. Lastly, the cherry on top would be accessorizing this outfit with a stylish leather belt and leather boots.
The Blazer Outfit
Blazer outfits are among the most sought-after trends in men's fashion to wear on thanksgiving. Weather, you style a blazer with your basic jeans, t-shirt, and sneakers for a casual look, or wear it with a dress shirt and pants combo for a semi-casual vibe. Both ways will look equally chic.
Trendy Jogger Outfit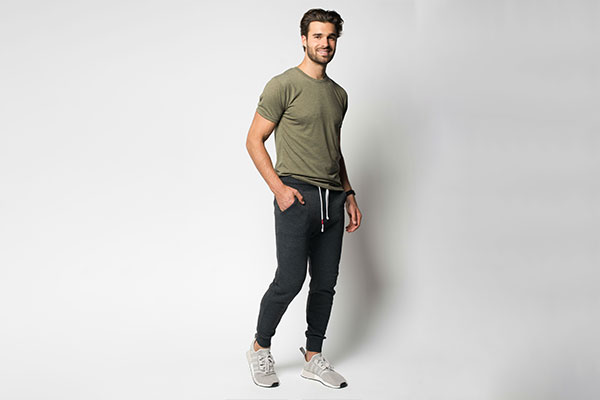 Are you looking for some casual thanksgiving outfits that are trendy and comfy at the same time? Then the joggers are the outfit for you. Pair your voguish jogger pants with a body-hugging t-shirt or a sweatshirt and sneakers for a casual yet modish thanksgiving look.
Formal Suit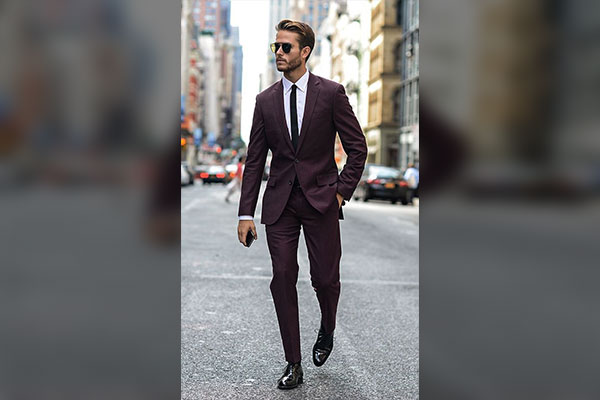 The suit is the ultimate savior for any formal event. If you are invited to a thanksgiving party with fine dining aesthetics, the formal suit is the perfect outfit. Wear a basic black, brown, navy, or grey suit with a pair of dress shoes for a sophisticated thanksgiving look. Wearing cufflinks and a stylish watch with your suit may elevate your look beyond measures.
Vest Suit With Jeans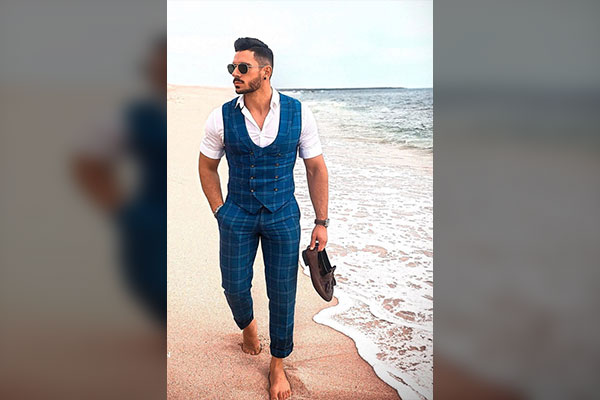 A vest outfit paired with jeans and a collared shirt is a perfect combination of formal and casual. You can wear this outfit combination to your semi-formal thanksgiving event with your style quotient in check. Lastly, wear a pair of formal loafers to complete this look.
The Leather Jacket Outfit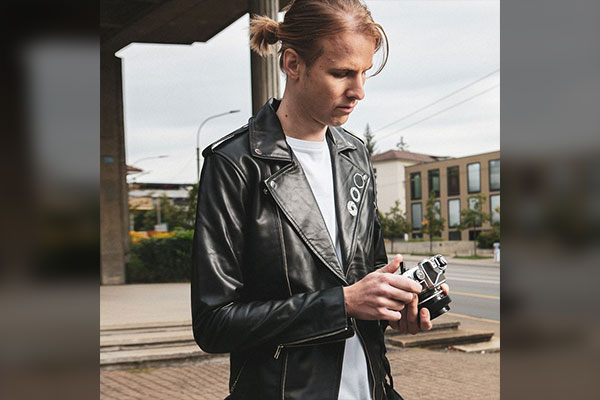 For cold November evenings, a leather jacket is perfect for adding layers and dimensions to your existing outfit with style. This cute Thanksgiving outfit for guys can be styled with a basic jeans and sweatshirt look for maximum style ad protection against the cold.
Denim On Denim Look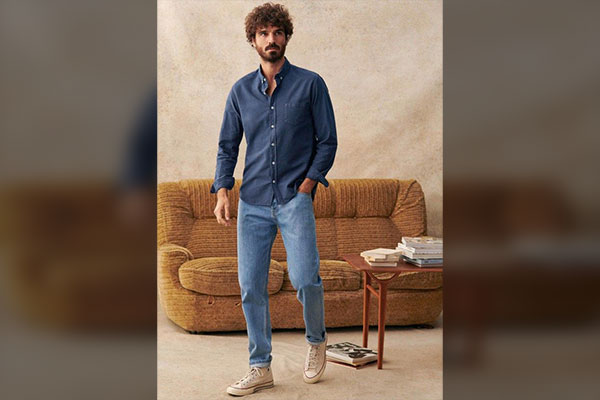 If you are into denim aesthetics, then you will surely love this outfit combination. Wear your basic sweatshirt or a plaid button-down with a pair of jeans and style it with a denim trucker jacket and sneakers for an equally chic and low-key thanksgiving dinner look.
FAQ's
Do people dress up for thanksgiving?
Thanksgiving is among the most sought-after events throughout the world. Dressing up nice is an essential part of thanksgiving celebrations. People dress up and gather around to meet their friends and family over a delicious feast and have the time of their life.
Should I dress up for thanksgiving?
Yes, You should dress up for thanksgiving because showing up in an untidy and severely casual attire will exhibit a lack of interest and effort from your side.
What to wear to Thanksgiving dinner with your girlfriend's family?
For a Thanksgiving dinner with your girlfriend's family, opt for casual but sophisticated attire that speaks for your character. For Instance, you can try wearing a pair of chinos with a blazer and dress shirt for a semi-casual outlook.
Can you wear white on thanksgiving?
Yes, wearing white on thanksgiving is a good idea. A white shirt paired with jeans or a suit and tie is a decent outfit to adorn at your thanksgiving dinner.
Conclusion
Thanksgiving is among the most highly awaited events worldwide. It makes you realize the importance of friends and family in life. Dressing up special is a crucial aspect of these celebrations. The right thanksgiving attire entirely depends upon the formality of the occasion and your style. So, be watchful about your Thanksgiving dinner dress code and dress up accordingly for an everlasting impression.