Easter Sunday is associated with lots of things: from Easter Eggs to bunnies and baskets full of treats. Not to mention the family get-togethers that are always memorable. However, what many women don't realize is that it also marks the starting point of spring, making Easter the ideal day to stretch your fashion muscles and wear the best Easter outfits with jeans.
For starters, it's a holiday. So, you can spend as much time as you need to craft the perfect spring outfit. You'll be celebrating the day with friends and family, so the added effort is justified. Secondly, the weather is just perfect. It's cold enough that you can rock as many layers as the outfit requires without being uncomfortable. Likewise, it is warm enough that you don't have to worry about getting cold and can enjoy lightweight summer chic outfits and fabrics.
What is the Easter Look?
Easter day outfits mean different things to different women, depending on their climate and personal preferences. Some will include stuff like fall jackets into this equation, whereas others will lean more toward silk dresses. In general, the Easter look is lightweight, chic, and cute. Floral patterns, pastel colors, layering, and floaty fabrics are essential components, and day-long comfort is also kept in mind.
What to Wear on Easter?
Dressing up on Easter is a very personal process and involves many decisions based on what you'll be doing that day. For example, Easter Sunday church outfits will be different from Easter dinner outfits. However, none of these decisions matter much if you don't have the right items to create the perfect Easter outfits. Here's what you need.
Embrace the Jeans
The first step in creating Easter outfits is to embrace jeans. They are the ultimate pair of pants for Easter, and nothing else even comes close to them. Jeans are always in style as well, so you don't have to worry about looking outdated. Furthermore, crafting Easter outfits with jeans allows you to save time from picking a pair of pants which you can then spend on further perfecting your top and footwear choices.
Start with the basic straight-leg jeans. They are the true neutral of jeans and work with every top, shoe, and jacket you can wear around them. A pair of basic blue straight-leg jeans is a must-have for Easter fashion. They are an especially great combo for flared tops and pastel shirts.
Boyfriend jeans are the ideal option for ladies who would be organizing a get-together and managing Easter Sunday, in general. They offer extreme comfort throughout the day without compromising style. Pairing them with loose-fitting button-ups and blouses is the way to go.
Lastly, we have ripped jeans, and they are the most fashion-forward choice for Easter outfits with jeans. Wearing a pair of ripped skin-tight jeans under any blouse, top or skirt will elevate that outfit to a higher level of contemporary style. Tops with lots of colors and patterns are the ideal match for these with a single color, with cute sweaters trailing just behind.
Pick a Top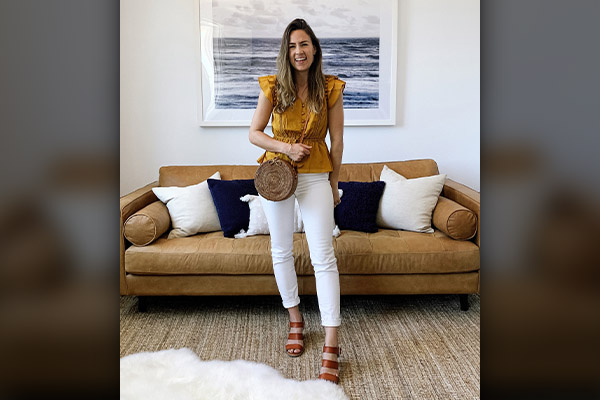 The next step is picking a top, and this is where you have more options to choose from. You can go super minimalist and simple with white and light-colored shirts and straight-cut tops. Or, you can go experimental with unique patterns, unconventional colors, and eye-catching designs. However, the best strategy is to pick tops that will look good every year, no matter the current trends.
A great option to start with is a basic white high-low T-shirt. It is a near-perfect match with jeans of all colors and shapes. Plus, it makes the upper half of your outfit a blank canvas for some accessory-based artistry. Their white colors, although simple, encapsulates the early spring vibe as well. A white tailored shirt serves a similar purpose to the t-shirt, just in a more polished manner.
The next top option to consider is a colorful wrap top. The detailed silhouette of these tops, combined with their cyan, blue, or pink color, gives them a very high-effort outfit look. Even if you just spend a few minutes pairing them with the right jeans. Speaking of jeans, a casual Easter outfit of a cyan wrap top and skin-tight black jeans is as stunning as it gets. If the Easter holiday is a bit cold in your area, then swap out the wrap top for a crew-neck cropped sweater for a very similar vibe.
Layers are the Key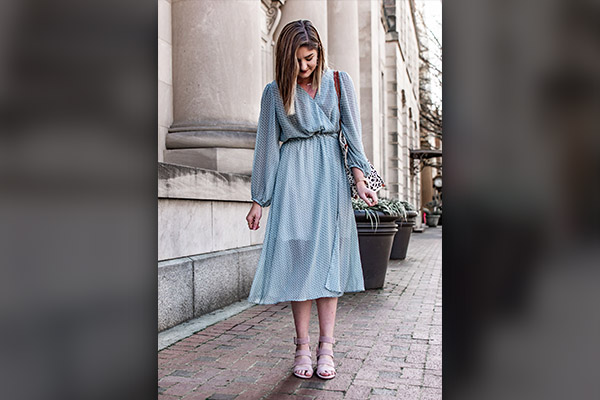 Wearing just the jeans and top is a viable option for most. It doesn't take much time to put together and looks amazing. However, it can also feel a bit too mundane. After all, where's the fun in wearing a white t-shirt on your Easter outfits with jeans? The simple solution here is layering, and there are two key options to choose from.
First is the legendary leather jacket. Easter outfits with jeans and leather jackets look amazing for get-togethers and Easter events. Larger leather jackets like suede coats are also the ultimate outer layer for a classy Easter brunch outfit. The best part about adding a leather jacket to your Easter outfit arsenal is that they can both carry and enhance your ensemble, depending on what you're wearing.
The other option is to go with a denim jacket. They are much more lightweight and breathable than leather and work great in warmer climates. The only issue is their pairing with jeans, as it requires some extra time and effort to figure out the correct color and shade. Ideally, you want the jacket to have a lighter color than the jeans. Alternatively, you can skip jeans altogether and wear the denim jacket over dresses and skirts.
Dress Up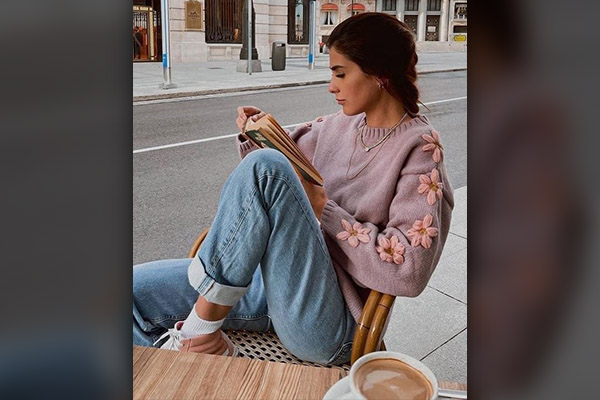 Of all the items that answer the question of "what to wear on Easter?" dresses are the most difficult ones to pick. Classic sundresses are a way to go if you live in a very hot climate, but they feel a bit too casual for the special Easter holiday. On the other hand, polished dresses like A-line and off-shoulder don't match the whimsical festivity either. Unless they are in a pale or pastel color that adds a stylish softness to this holiday.
Some dress options that do work well with Easter include a long-sleeve white hem dress, a striped maxi dress, and a colorful wrap midi dress. A long-sleeved wrap-front maxi dress will be a fine choice in colder climates as well.
Don't forget Footwear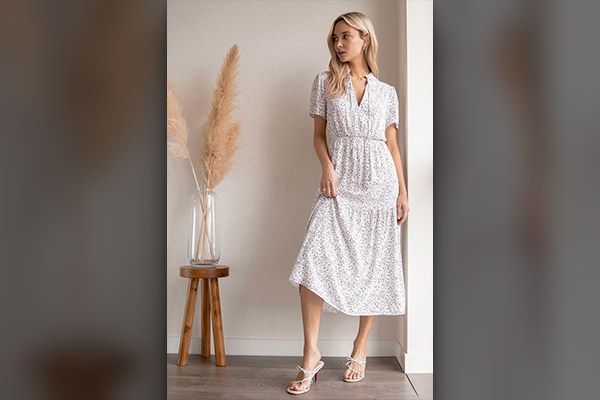 Footwear is just as important as the rest of your Easter outfit with jeans. Wearing whatever shoes you can find won't break your whole outfit, but it will make it all look somewhat off. In contrast, rocking the right shoes for your outfit will tie everything together and make your outfit cohesive and complete. However, unlike other items, the choice of footwear depends entirely on the outfit you're wearing on top.
For example, let's say your Easter outfit with jeans is teamed with a flared top and a cute summer hat. Red block heels will fit perfectly in this scenario. Similarly, say your cute Easter outfit with jeans consists of skin-tight blue jeans and an oversized sweatshirt. This outfit will work best with white low-top sneakers that don't attract much attention.
Other remarkable choices for Easter footwear include things like velvet T-bar sandals, black high-top boots, and multi-colored pastel sneakers.
Accessorize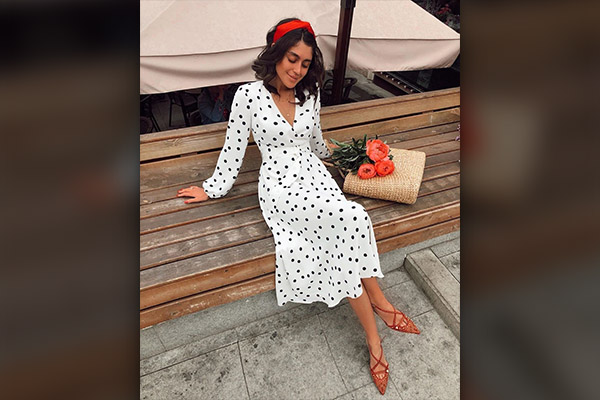 Accessories are the final piece of this Easter fashion puzzle. Pairing the right handbag, hat, scarf, sunglasses, and jewelry with your Easter outfit will result in a stronger and much more refined look. But there isn't much we can discuss here as it is all up to personal preference.
The only thing to remember about accessories is to not let them become the center of attention. For example, an Easter outfit with jeans and a light purple wrap top will get completely overshadowed by a shiny red leather handbag. Keep the accessories subtle and in the background, and you'll find great success with them.
Frequently Asked Questions
Is it ok to wear black on Easter Sunday?
Yes, it is ok but not recommended. Ideally, you want to dress up in pastel colors as they are a better representation of the Easter spirit and vibe. These light colors also mark the beginning of spring. Even the glistening glow of pure white is more Easter than black.
On the other hand, black is much better than vibrant colors like bright red or yellow. The subtlety of black combined with its ability to blend into the environment will lead to a better experience than sitting at church on Easter in a neon pink top. Plus, you can match it up with light blue jeans and accessorize it with colorful stuff to balance out your outfit.
What colors to wear on Easter Sunday?
Easter is a very joyous occasion, so the colors you wear should be in line with that happiness. So, dark colors like brown are out of the question. Black is acceptable but only as a last resort, and vibrant colors are a big no-no. Instead, dress in light pastel versions of colors like purple, red, pink, green, and blue. White is the ultimate safe spot that is pretty much guaranteed to work.
Additionally, shiny gold and silver can be used in subtle amounts as well.
What to wear to Easter Sunday church?
Easter Sunday church outfits follow the joyous pastel color scheme, but they also keep comfort in mind. A great example of an Easter Sunday church outfit would include a shiny white maxi skirt, a blue and white striped top, a cyan blazer, and a purple handbag as the ultimate accessory.
Can you wear white on Easter?
Yes, you can. In fact, white is a very favorable color on Easter. However, wearing all-white is not a good idea as that would just look bland and uninspired. What you can do instead is mix white with other pastel colors. For example, a pair of white jeans with a white button-up can be topped with a pastel pink blazer and paired with light blue shoes.
Is it essential to dress formally on Easter?
No, it is not. Unless you're going to a formal event on Easter, there is no reason for you to dress formally. Just try to strike a balance between casual and prepped-up clothing. Fully casual Easter outfits with jeans and t-shirts/tops are perfectly fine as well.
Final Words
Easter is one of, if not the best, opportunities to dress up every year. It's a joyous holiday that falls right at the start of spring. Everything from the temperature to the general atmosphere is perfect for displaying your fashion sense in a creative way. Even if you don't want to spend any time and effort crafting new outfits for each year's Easter Sunday, there is still plenty of potential style in the most basic Easter outfits with jeans.