The holiday season is one that is considered to bring happiness and joy. It doesn't matter where that happiness comes from but all we know is a gift always puts a smile on everyone's face. Keeping that in mind, we have created a corporate holiday gift guide for your employees and customers that might help you increase your company's good books motivate your employees, and sustain your happy customers inadvertently.
When it comes to unique corporate gifts, there would be none like a luxe leather good. Nobody would expect something made out of real leather, but it may be the best promotional gift for customers. Keeping the affordability in mind, leather merchandise seems to be highly expensive but in reality, it is affordable yet classy. There are more than many things that you can opt for when considering a cool corporate gift for your employees or even your most valuable customers. A thorough list of unique holiday gifts for clients that would make you wonder is listed below, sit back tight and get ready to get your vision enhanced.
What To Expect In This Article?
Cool Corporate Holiday Gifts for Employees
Cool is a word that emphasizes setting you apart from others. There are more than many options you can choose from in order to give your employees a sense of satisfaction. The Jacket Maker, as being a leather outerwear brand has made it easier for you in order to provide you with any leather-related product under our corporate gifting section. So, buckle up and see what we have to offer and the generic corporate gift that might give you a hint on what to give your employees this holiday season.
Leather Jackets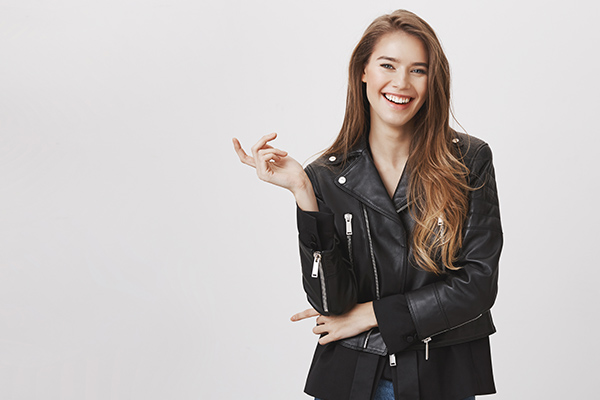 A jacket is something that is considered a necessity when it comes to apparel. So wearing a custom jacket that has your company name embroidered on it might work as a great marketing strategy. Leather being a luxe item is eccentric outerwear that is loved by almost everyone. It can be considered as one of the unique business gifts one can give to their employees. Be it a bomber jacket, or a biker, leather jackets have the tendency to be loved by almost everyone. 
Fabric Bomber Jackets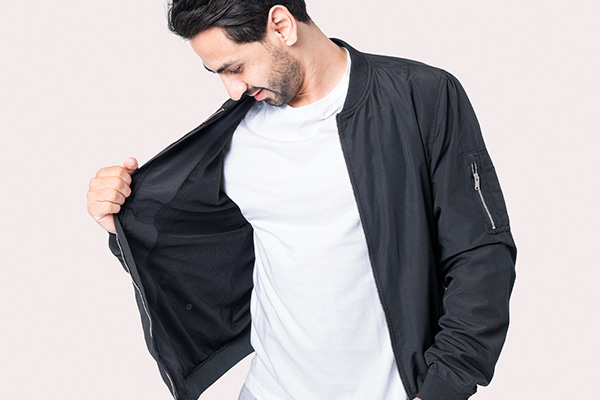 Bomber jackets have been around humankind for decades that have a classy casual appearance. They have been a style staple in the fashion industry that is considered to be immaculate. They can serve as a casual corporate holiday gift that might stay with your trusted employee for decades.
Leather Wallets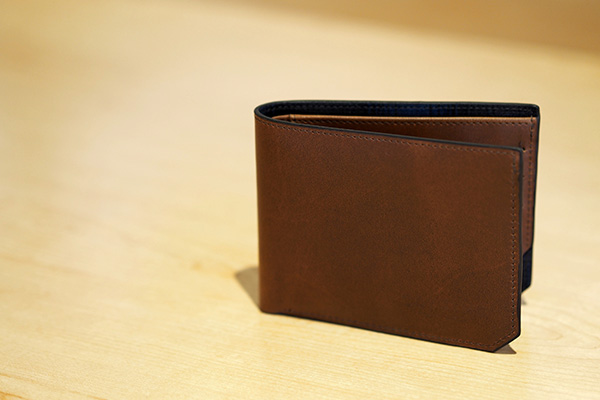 When it comes to small corporate gifts, a classic leather wallet is an epitome. Be it a wedding, birthday, or a corporate holiday gift. Wallets are the best item to gift someone due to their every time use. People can forget their bags but they can never get rid of their wallet as it keeps them on the go.
Card Holders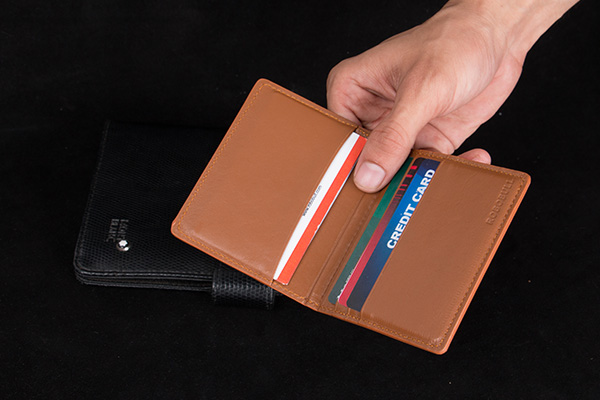 As per the world revolution, almost everyone has switched to plastic money. Many people want their plastic money to be kept separate from their everyday cash. A leather cardholder does its job as being a small corporate gift that is useful and will never go to waste.
Laptop Bags / Sleeves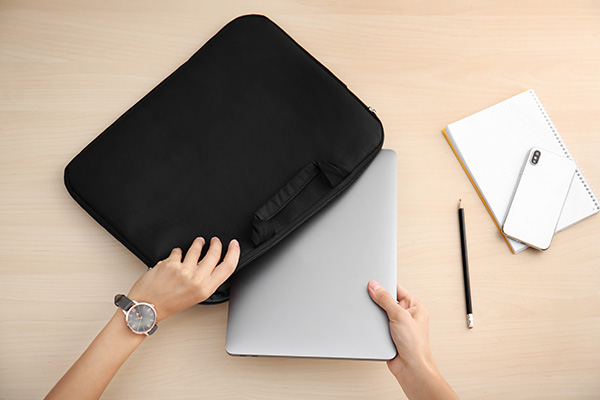 Laptops are all over the corporate world, hence some people crave extra care for their precious assets, hence laptop sleeves are the most viable option when it comes to corporate holiday gifts. Just like the sleeves, a custom laptop bag is another unique corporate gift that might uplift your employee's mood, the custom being the focussed term, that may add extra value towards your intention to gift an individual.
Leather Diary Covers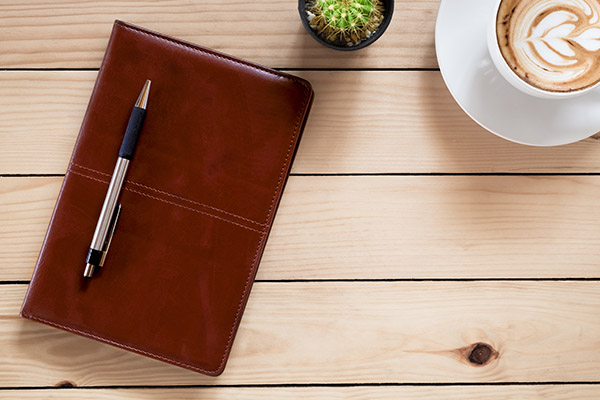 Diaries are the most vintage and epic uses that have been in offices. Still, many orthodox employees use traditional diaries in order to compile the necessary notes. A custom leather diary cover can work as a perfect corporate gift for old-school employees that might help in elevating the overall motivation of your employees.
Desk And Mouse Pads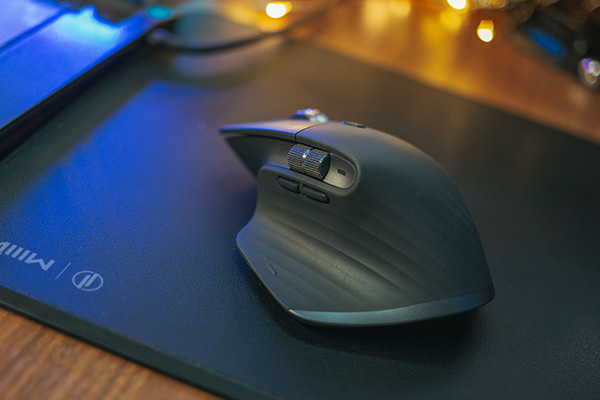 Comfort while working nine hours a day is a must that almost everyone requires. Gift your employees custom-made leather desk and mouse pads that might add a bit of comfort to their everyday desk job. In order to make it a bit more exclusive, get these embossed with your employee's name or even your company logo.
Leather Coasters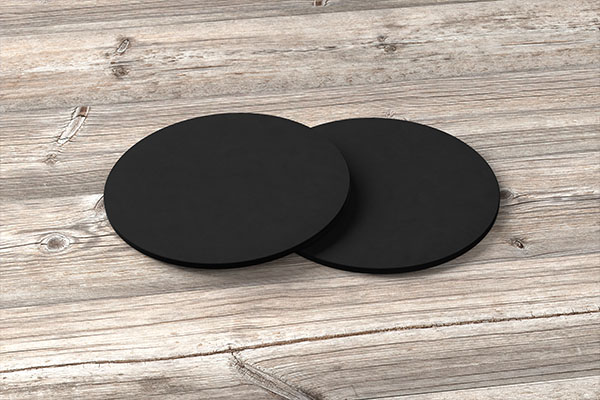 On a hectic day at work, tea or coffee is the only thing that keeps you moving. But in order to be kept away from the mess, you must be needing an aesthetically pleasing leather coaster. Leather coasters work best when it comes to small corporate gifts as it adds value to the employees.
Passport Covers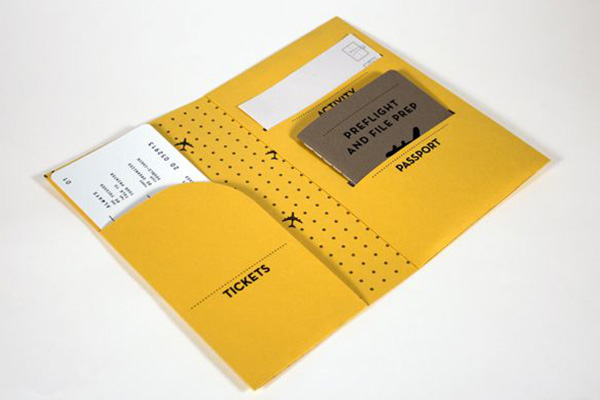 The holiday season brings various trips to friends and family, and a passport is something that needs to be kept safe every time. A custom leather passport cover is something that is stylish and important. This unique corporate gift can set you apart from others as it may imply a happy holiday effort towards the employees.
Document Holder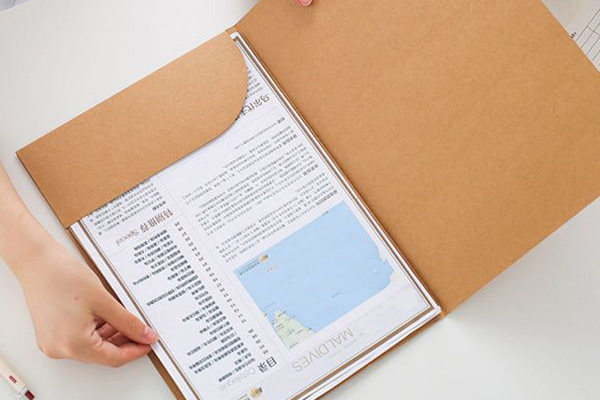 Among your daily shenanigans, there might be a time when your employees might forget the important documents that you asked for. In such a case, a custom document holder will be one of the best corporate holiday gifts that will allow your employees to keep the important document in one place without any fear of losing them. 
Leather Bags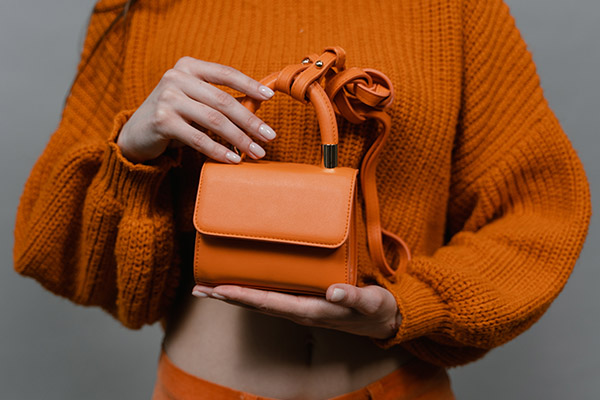 Be it a backpack, messenger bag, or a duffle bag. A leather bag always exudes your overall look, When it comes to durability along with style, a leather bag is a go-to item, when it comes to the type of bags, a leather backpack serves as a unique corporate gift for employees.
Promotional Corporate Holiday Gifts For Customers
If you run a brand, then you know that customers are the most important assets that you have, as you need to keep them satisfied through your services and products. But this holiday season you can add a little more value to your customers by providing them with small promotional gift items that may serve as the best corporate holiday gifts. Some of the items that you can give away are;
A Fancy Tote Bag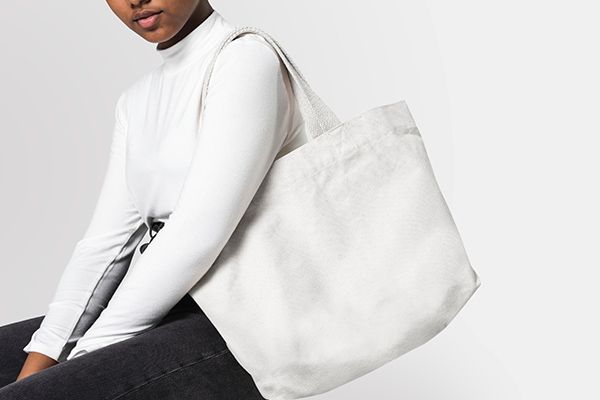 Be it any product, it may require a bag to be parceled to your customer's doorstep. The easiest way to win your customer's hearts is by providing them with a fancy tote bag that they can use during the shopping spree of the holiday season. 
A Classic Branded Mug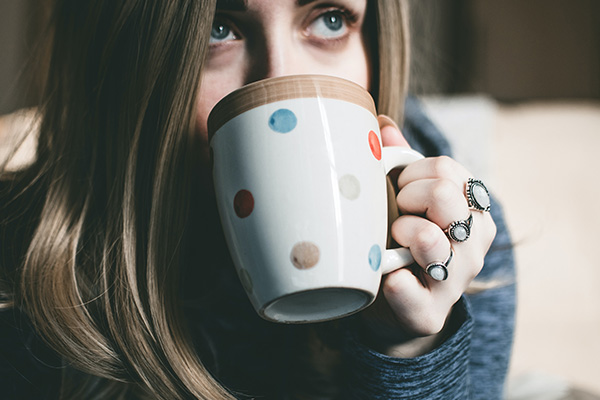 Mugs are something that cannot be kept inside a showcase for a long time. They work as the best corporate thank you as they are cheap and stay with your customers for decades making them loyal to your brand.
Gratitude Box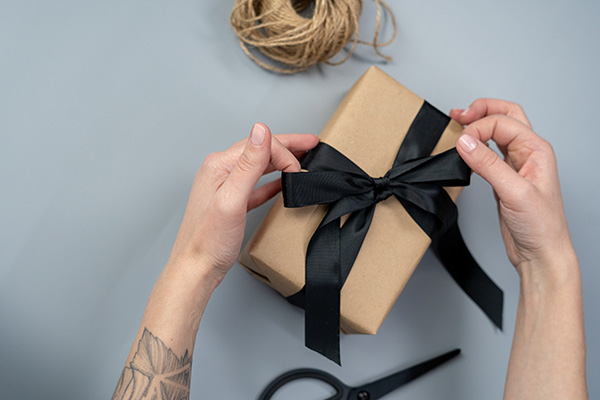 If you are a firm that has plenty of products to offer in the market. You can send your loyal customers a gratitude box that might satisfy them and uplift their mood. It is always better to get something extra.
A Wall Calendar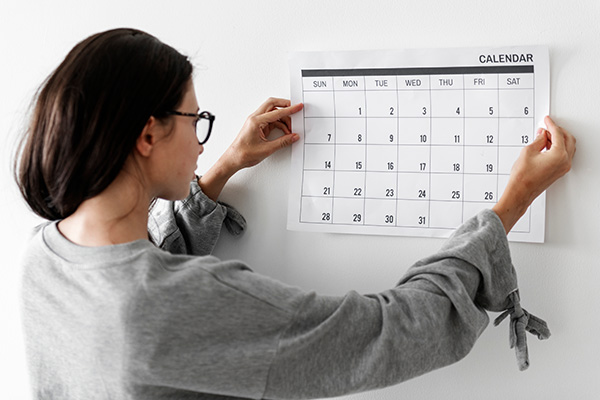 When it comes to giving something that you want your customers to keep with them, a wall calendar can serve as the perfect gift for customers. Everyone needs to keep track of their everyday routine and a great way to execute that would be with an aesthetically pleasing wall calendar by your company.
A Gift Card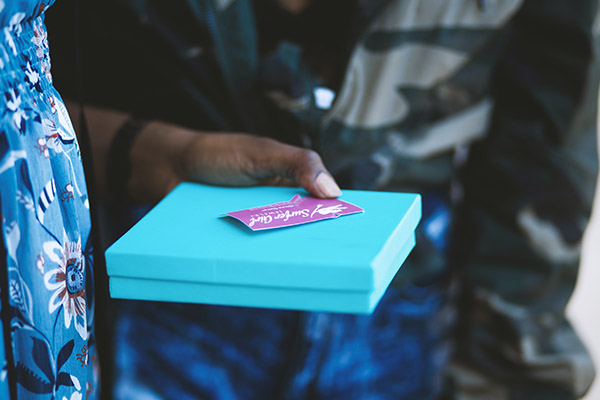 Gift cards are one of the most epic ways to indulge customers to be loyal to your business. It shows that you value your loyal customers by giving them something extra during the holiday season that they can use to buy the necessary on the holiday season.
A Decorative Plant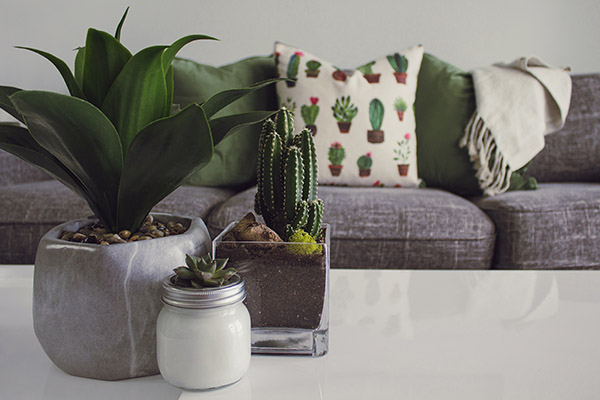 An aesthetically pleasing holiday season brings you and your customers joy, and a good way to incorporate your customers and get in their skin is by proving to them their value. A decorative plant might be a thing that might not cost much, but it may mean a lot as it will sit in your customer's home for a long period of time that may remind them of your brand, hence keeping them loyal.
A Thank You Card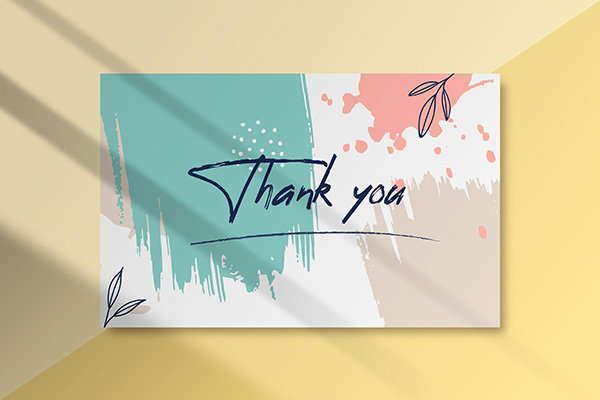 When it comes to cheap corporate gifts, a thank you card is the cheapest on the list. Thanking your customers will definitely help you maintain your image in front of them. A Thankyou card uplifts the mood of your customers by enlightening them about their worth and making them loyal to your brand.
F.A.Qs
What are some thoughtful gifts for employees?
Some thoughtful corporate holiday gifts for your employees can be; 
– A leather jacket gift card
– Custom Bags
– Laptop Sleeve 
– Coasters 
– Laptop Bags
– Mug
– Decorative Desk Plant

What to buy office staff for Christmas?
On Christmas or even Black Friday, there are more than many things from which you can choose. You can buy your staff a gift card, a holiday gift set for employees, any type of jacket, a travel toiletry case, and many more as a corporate thank you gift. 
What can be a corporate event gift idea?
A corporate event gift mainly includes a gift set or holiday gift bags for the employees as an appreciation. 
Conclusion
The holiday season brings happiness along with it and it is important to keep your customers and staff happy with what they are associated with. These small gifts for employees may not be worth a lot but they mean the world to them as it makes them think that the place they work in values they're worth and does not take them for granted.