Father's day is a good opportunity to acknowledge the efforts, love, and sacrifices that fathers have provided to the well-being of their children.
A time to celebrate the blessing of having a father and being thankful for this good fortune are just a few reasons why you should present him with the perfect gift of a real leather jacket.
---
— We are offering 20% off on purchasing more than 1 product on this Father's Day — 
---
If you're thinking why a real leather jacket? Then read on and find some awesome qualities and reasoning as to why a real leather jacket is a perfect gift for your dad.
The Classic Case of Timeless Style

Here's a great point to start with, real leather jackets offering a style that is timeless surpassing trends or locations. A real leather jacket that is truly timeless is what a majority of fathers look for simply because they are long-lasting and dependable
Whether it's a leather biker jacket, a cool men's bomber jacket, or a refined-looking leather trench coat, style and timelessness go hand in hand, which makes this one big advantage in favor of a perfect gift for Father's Day.
Offering Durability and More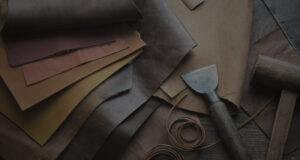 For "Baby Boomers" and "Gen X" as opposed to Millenials, quality and being long-lasting are the most important attributes in any products, especially clothing as well as leather outerwear.
They believe in owning less, non-disposable products and also believe that trends come and go, the only thing that remains constant is product quality.
Parallel to timeless style, durability means that fathers will be able to get more wear and enjoy some longevity when it comes to real leather jackets.
Picture a rugged yet stylish double-rider or a leather blazer, better yet a cool leather duster coat, all offering remarkable durability and more.
Sentiments and Style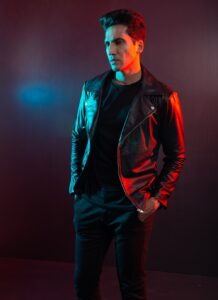 Sure, real leather jackets will offer style whether they be classic or contemporary but what makes a real leather jacket a perfect gift for Father's Day?
Is the fact that it will hold a great deal of sentimental value that fathers across the world enjoy the most. Especially when given to them by their children or significant other. This year The Jacket Maker is seeking to add a double dose of sentimental value for all dads and their kids world-wide. Introducing the Dad and I '20 campaign which offers a 20% discount on two jackets. 
Aging Stylishly Well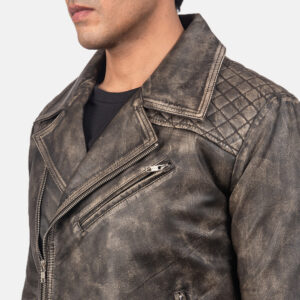 Perhaps, one of the more defining reasons for why a real leather jacket is a perfect gift for Father's Day is in fact that it ages really well.
This means that a real leather jacket will not only offer durability and timelessness but will last for a long time and will only continue to look better over time through aging. Not to mention the cool patina that it develops over the years of use.
Quality and Craftsmanship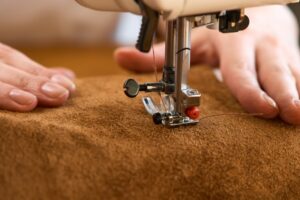 Both being welcome qualities that fathers, in particular, will appreciate more, are quality and craftsmanship.
With top-notch quality materials, hardware and finishes to match incredible craftsmanship that is evidently visible, makes this yet another aspect that makes a real leather jacket a perfect gift for Father's Day.
Think of a cool tan suede jacket, a biker jacket with awesome epaulette details or even a stylish yet functional shearling jacket each exhibiting quality and craftsmanship that is truly noteworthy.
Personalization a Plenty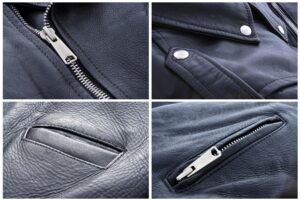 A truly unique quality that makes it all worth it. Personalization enables you to add a one of a kind element that personalizes your real leather jacket for Father's Day.
From adding names and initials to significant monograms, images, emblems or any kind of element that strikes a chord regarding the relationship between you and your father.
Maybe even a particular color that he'd like such as a Mocha brown leather jacket or a distressed brown leather biker jacket. This is one area that is just as expansive as it is filled with possibilities and options.
Winding up this Perfect Post
There may be many more reasons why a real leather jacket is a perfect gift for Father's Day aside from those mentioned above, which further the advantages in support of this point.
From being a great alternative to the traditional Father's Day gifts to being a creative idea for a Father's Day gift. Either way, a real leather jacket is one item that fathers of all ages, temperaments or cultures will appreciate a wardrobe staple that will not only age as well as wine but will look equally good and stylish over the years.
Offering style as well as function and holding great sentimental value only reaffirms the fact that a real leather jacket is indeed a perfect gift for Father's Day.