The weekend brunch is the perfect opportunity to unwind after a hectic week. When making a plan with your friends or loved ones for a midday meal at a nice place, showing up in a stylish outfit is a must. No need to look anywhere else for brunch outfit ideas as we have got you covered with various looks.
What To Expect In This Article?
Brunch Attire: An Introduction
Without complicating things for you, we will begin by stating that there is no hard and fast rule for dressing up for brunch. Primarily, it is the time when you want to break free and relax. Therefore, the brunch attire should be casual and chic, hinting at your personal style.
Depending upon the place you are visiting and the people with you, or your age, you can raise the formality of your outfit. Dressing up for brunch at a nearby café with your besties would be different from meeting with your colleagues after work.
What to Wear to a Brunch
Chic and trendy staples in your wardrobe can be paired to create stylish brunch outfits for women. You need to keep the look comfortable and make it fashion forward with the help of voguish accessories and footwear.
Structured clothing like blazers, leather jackets, and pantsuits are eminent for a classy brunch outfit. Keep the vibe chic with frilly tops, beautiful dresses, sweaters, and different types of jeans. You can swap the jeans with culottes, shorts, skirts, or leather pants.
Enhance your looks with stylish bags, hats, and sunglasses. You can also make use of statement jewelry or scarves for added flair.
Outfits for Brunch: Based on Seasons
Here are some absolutely stunning brunch outfits for women that you can try. The best thing is that all of these brunch outfit ideas are street approved, worthy of posting on your social media handles.
Spring Brunch Outfits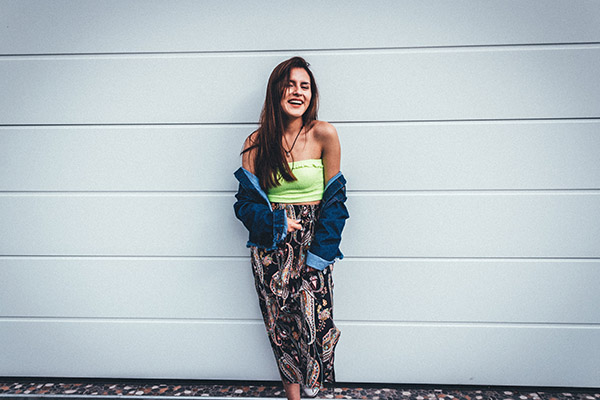 If you are seeking some splendid spring brunch outfit ideas for 2023, your search ends here. The recipe for a perfect spring attire for brunch usually has bright and pastel colors, bold prints, florals, and lightweight clothing. You can opt for a red and pink striped tube top along with red culottes and round off the outfit with white platform heels and a golden and black shoulder bag. Wear red lipstick to jazz up the look even more. 
Or, try a girl-next-door look with a floral spaghetti strap maxi dress and layer it with a frayed denim vest. For spring and summer, a lightweight denim vest is the best jacket to wear with a dress.
Summer Brunch Outfits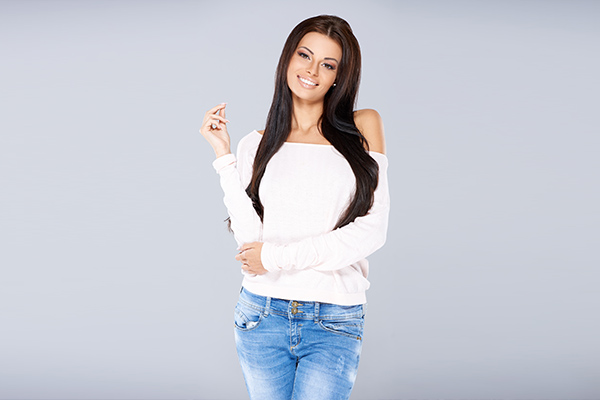 Summer is the time to let loose and have fun with colorful clothes. When you need to go for brunch on a warm day, nothing can beat the stylish look of a white off shoulder top with mom jeans. Add some fanciness to the outfit with a multicolor belt, a brown crossbody bag, and brown kitten heels. You can also go for a yellow gingham brunch dress in a fit and flare style and pair it with white platform heels.
You can also play with eye pleasing prints for brunch outfits. Go for a printed halter neck top with a short a-line denim skirt. Finish this look with dull golden strappy heels and a cute sun hat.
Fall Brunch Outfits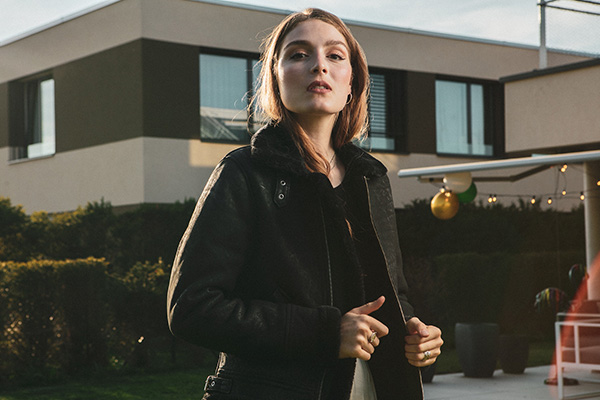 As soon as the weather turns chilly, you wonder what to wear to brunch to stay warm while looking stylish. Fall fashion calls for cozy warm essentials in earthy, neutral tones. You can pick a staple in a darker shade and match it with a light color or use printed garments creatively for your trendy brunch outfits.
For instance, a leopard print fitted top will give a glamorous look when paired with skinny black jeans. For added opulence, layer the outfit with a black fur bomber jacket. Black suede heeled boots, a black leather purse, and dull gold ear studs will be the perfect final touches to this brunch outfit.
If you want an idea on what to wear for a brunch date in fall, go for a beige velvet jumpsuit and accessorize it with dull gold heels. Another gorgeous fall look suggested for brunch is a black Henley and beige slim fit jeans combo. Top it off with a burgundy biker jacket to bring up the fascinating look even more. In the end, slip on your black stilettos and style your hair in loose curls.
Winter Brunch Outfit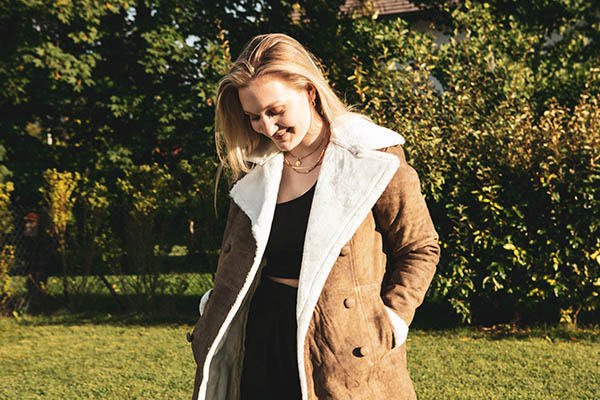 The question any fashion conscious lady would often ask herself is what should I wear to brunch on a chilly morning. If you are planning for a brunch with friends during the cold weather, it will most likely be held at cafes and restaurants with a warm ambiance as winter arrives. To match the aesthetic, wear cozy brunch outfits with an elegant style. Wearing insulating coats and jackets over women's brunch outfits is a good idea so that you can layer down once indoors.
A go-to option in winter is a pink brunch outfit with a full-sleeved fuchsia t-shirt with white leggings, and a light pink fair isle patterned long cardigan. You can wear purple or brown knee high boots and a mustard yellow beret beanie with this outfit.
Wear a cable knit wrap style sweater in cream color with black faux leather leggings to create an effortless but graceful black and white brunch outfit. The footwear choice with the outfit could be black pointed toe heels. Wear a classy grey trench coat with this ensemble if extra layering is needed.
Brunch Outfits for Different Dress Codes
When going for brunch, your ensemble should go well with the dress code that is planned. Whether you need to create a breakfast meeting outfit or an uber chic look for a casual meetup, we have laid down several brunch outfit ideas compatible with different dress codes. You don't want to be overdressed, nor underdressed in front of your brunch companions, so make sure you are dressed appropriately in any of the following brunch outfits.
Casual Brunch Outfits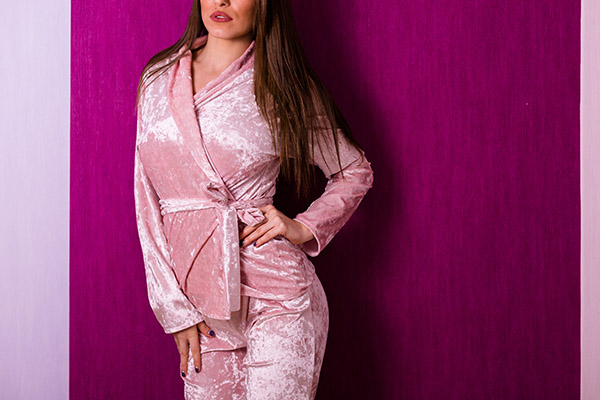 Sometimes, you can get away with simple outfits for a casual brunch with your closest buddies. Without a lot of accessories to grab attention, the following laid back brunch outfit ideas looks would be perfect.
Wear a pretty loungewear set in a neutral color to keep the level of casualness in moderation. Add some grace to this comfortable look with a high pony, hooped earrings, and black combat boots.
You can also team up cream sweatpants with a mocha tank top and an offwhite leather bomber jacket for a gorgeous look.
Look stylish at a casual visit to the cafe by building chic cafe outfits. Slay in a polka dot tube top, white denim skirt, and a light blue oversized blazer. You can also look chic in a black floral tunic top with beige shorts and embellished flip flops.
Dressy Brunch Outfits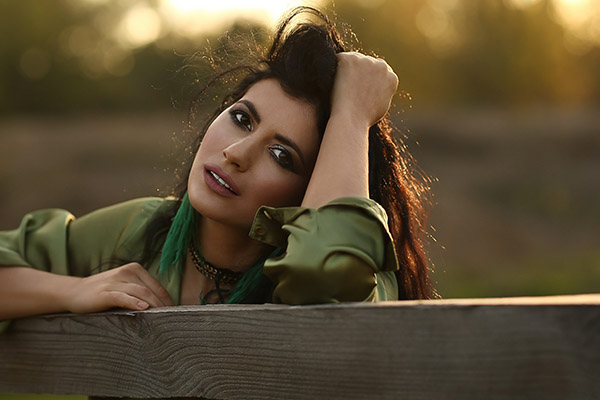 Sometimes, people hold celebrations at a brunch, so you need to dress up nicely. Here are the outfit suggestions for fancy brunch outfits.
Pair a red silk dress shirt with cream colored palazzos. You can either tuck the shirt in or tie it on the front for some chicness. Red and silver jewelry and red stilettos would look great with this outfit.
Brunch outfit ideas with jeans and different types of tops are always a winning combo. You can try a gorgeous combo of a green V-neck chiffon top with black slim fit jeans and layer it with a long shrug in the coffee shade. Make this Los Angeles style outfit look extraordinary with a chain belt and brown kitten heels.
Formal Brunch Outfit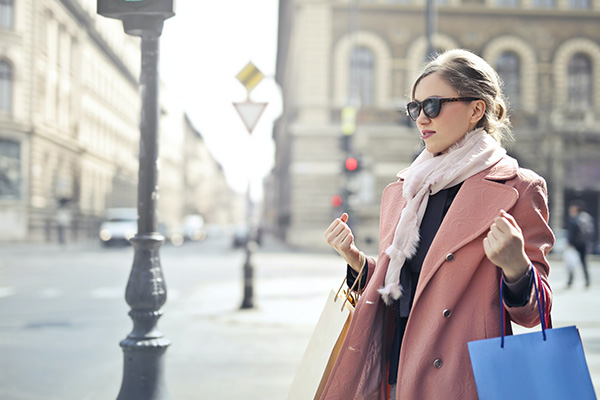 When invited to an official brunch, you need a sophisticated breakfast meeting outfit. A nice ensemble that will give a neat appearance at a formal brunch can be a black jumpsuit with a cropped cream blazer. Black t-strap heels are the right choice of footwear with this semi formal ensemble.
Breakfast Outfits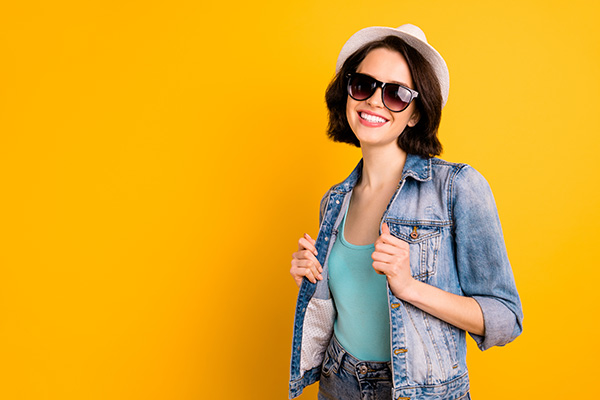 You are lying in your bed, and your friend calls you to quickly get ready and meet her at the new breakfast place. On occasions like these, curating women's brunch outfits need to be a quick, fun and effortless task. A black graphic t-shirt and ripped skinny jeans, and a cute denim jacket are all you need to get dressed in a few minutes.
Or, you can simply wear a t-shirt dress along with a belt. White sneakers would go well with either of these outfits.
Brunch Dress Ideas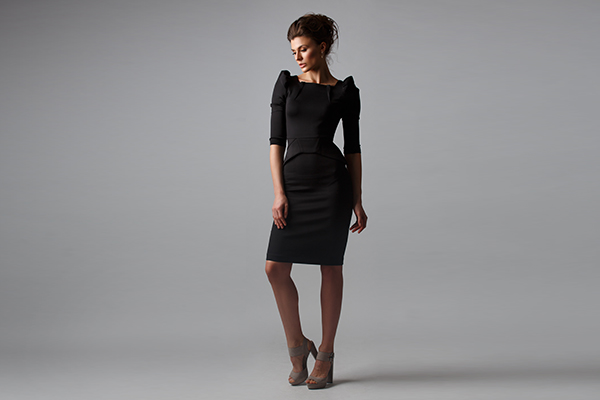 If you are a woman who loves her dresses more than anything, you can wear cute dresses for brunch as well. Few of the most popular brunch dresses are a pencil dress, blouson dress, or a short flared dress.
Try a black pencil dress with a long coat in mustard color and round the simple and elegant look with black suede boots. Wear a square neck ruffled floral midi dress with white ballet flats and a straw hat on a warm day.
Trendy Brunch Outfits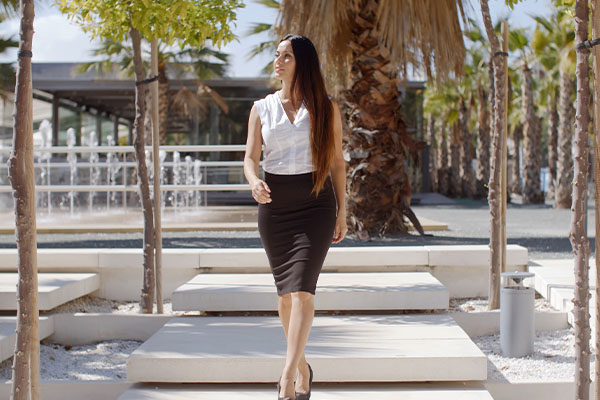 Cords are ruling the fashion scene right now. Wear a yellow gingham pencil skirt and matching blazer over a white tank top. Finish with white pumps for an authentic summery feel.
One of the most trendy brunch outfits is a pastel bodycon sweater dress along with a cropped suede biker jacket in a complementing color. Finish this outfit with a pair of suede ankle boots matching your jacket.
Classy Brunch Outfit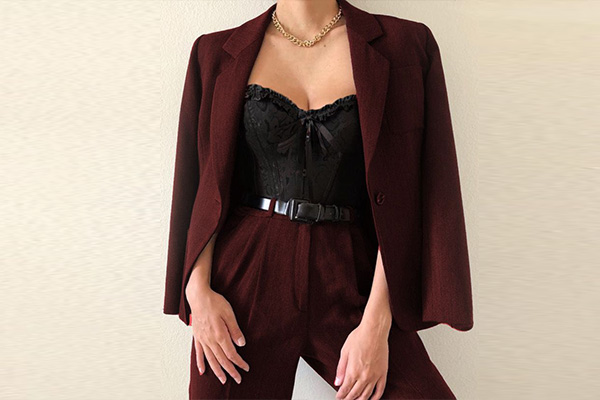 If you want a classy look for brunch, go with a pretty corset top along with a blue waterfall blazer and matching slacks. Try a coffee shop aesthetic outfit with a mustard one shoulder jumpsuit and brown wedges.
Need some more classy brunch outfit ideas? Wear a double breasted cream blazer over a plum jumpsuit, or a burnt orange flared halterneck dress with a white ribbed long shrug. You can add hints of a bold style with a high waisted skirt with a thigh high slit along with a flounce sleeved white top.
FAQs – Brunch Outfit Ideas
What to wear to a birthday brunch?
If you celebrate your birthday at a brunch, wear a violet bodycon dress, silver heels, and a pretty silver necklace. If you are invited to a friend's birthday brunch, wear a fitted crop top and fishtail skirt co-ord in white color and round off the look with dainty earrings and greyish silver heeled sandals. 
What to wear to lunch with friends?
A lunch with friends means lots of fun while being dressed in impressive outfits. Try any brunch outfit ideas with jeans, such as a white off shoulder bell sleeved top with dark washed ankle length jeans. Wear brown strapped heels and a funky necklace with this outfit. 
What to wear to brunch date?
Going for a brunch date may make you nervous, but you need to dress confidently in order to make a lasting impression. You can rock a pink brunch outfit with a ruffled shoulder plum top and light pink culottes. Add a touch of luxury to the look with a pink and plum statement necklace and nude heels.
What to wear to a luncheon?
A luncheon is a midday meal as a part of a work meeting. The occasion calls for a refined look with a little touch of casualness and personal style. You can wear a beige pencil dress and beige pumps and complete it with a pretty pearl necklace and a structured black handbag. 
Conclusion
There is no specific style associated with brunch attire. You can decide your outfit based on the season or the level of formality. Try the brunch outfit ideas mentioned above on your next brunch to impress everyone with a remarkable style sense.