Traveling comes with its own set of baggage – pun intended. Passports, identity cards, and credit cards are some of the belongings that one is most likely to worry about when traveling, and understandably so. However, if you really want to explore and have the best time of your life traveling abroad, you should also pay attention to the clothes you're taking along and what you wear to the airport.
Sweatpants, sneakers, and a women's leather jacket sum up the best travel outfits category. But what about the time you are on a luxurious trip to the Maldives or any other exotic location? Wouldn't you want to wear stylish travel clothes on the way? We would highly recommend reading this article if you are currently planning a trip with your friends – we have some fashion-forward travel outfit ideas as well as traveling essentials listed below. Therefore, this article will serve as a guide to your next travel.
What To Expect In This Article?
Travel Outfits for Women – The Essentials
You can wear anything when you've reached your travel destination but there are a few necessities that you should ideally carry in your travel bag to ensure you cover the essentials as well as have proper garments to create a stylish outfit. For example, one must always have a jacket and a nice pair of jeans with them. Not only are these garments comfortable but also extremely resourceful and chic. Thus, here are some of the travel outfit essentials for women. 
Leather Jacket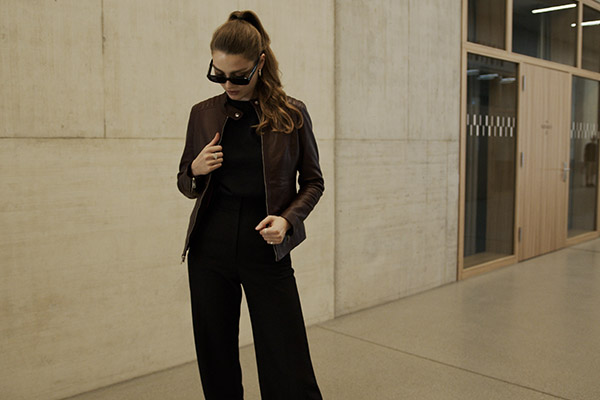 There are several types of jackets that are readily available in the market. But how do you select the one for you? For instance, there is a denim jacket, leather jackets, windbreakers, sports jackets, and multitudes of blazers styles. Every jacket has a unique silhouette, features, and design that makes it stand out from the rest. 
A bomber or varsity jacket has a rib-knit collar and sleeves whereas a biker jacket has a notch collar with zipper cuffs, and sometimes, even waist-adjustment straps. A leather jacket will be useful throughout your travel as you can wear it with anything – from a midi dress to a variety of tops and bottoms.
Leather jackets are easy to style and come in multitudes of colors and textures. They are extremely versatile and can be worn in different types of weather conditions. We all know that a black leather jacket can be styled in winter, but did you know that you can wear a black leather jacket in the summer as well? – granted the rest of the outfit keeps up the summery spirit.
Trench Coat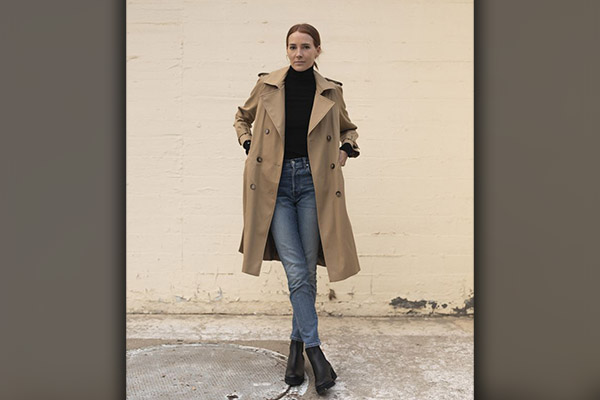 A trench coat is an essential garment for individuals traveling to a place with lower temperatures. It is also a must-have if you're traveling in winter to keep you warm. You can wear a trench coat with many different types of skirts and dresses.
Trench coats for women are available in multiple colors – however, it's best to travel with a brown or black trench coat since these colors are versatile and can be styled with everything. You can wear trench coats with multiple footwear and bottoms.
Sweatpants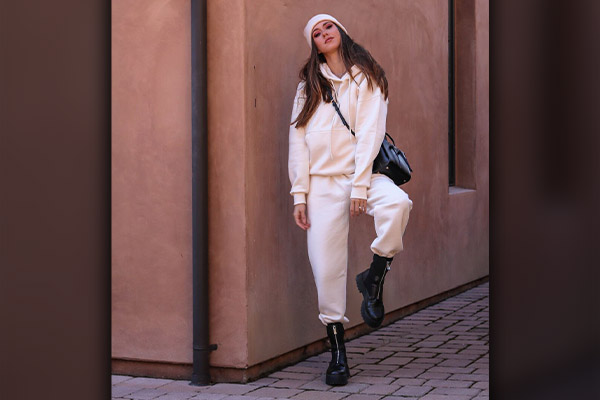 Sweatpants are a must-have when you're traveling – especially, an ideal garment if you're looking for airport travel outfit ideas. It's best to have set in cotton or cashmere if you're in the mood to look chic. Always have one pair in your traveling bag; best if it's an all-black or all-white outfit. Sweatpants are part of your cute and comfy travel outfits, but due to the sudden rise in athleisure, it has become a prominent part of semi-formal looks.
Jeans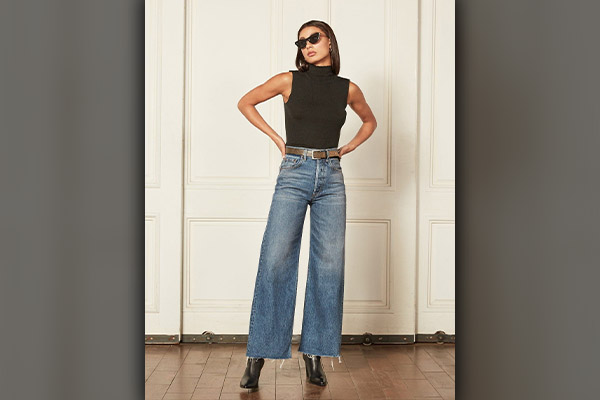 Jeans are the most important element in your travel bag. At the moment, mom jeans and straight-leg jeans are trending whereas skinny jeans have been pronounced dead. You can wear jeans with anything and everything – pair them with a blazer or a leather jacket or any top of your liking. Wear it with heels if you're planning to dress up a little dress it down by wearing sneakers or high tops. 
White Tee
A white tee is the most wearable garment in your wardrobe. You can wear it with jeans and add a layer of outerwear to bring dimension and shape to your outfit. A simple white tee can be worn with jeans or even shorts. The best thing about white tees is that you easily accessorize them – add a layer of vest or a printed scarf if you're not in the mood to wear a jacket.
Sneakers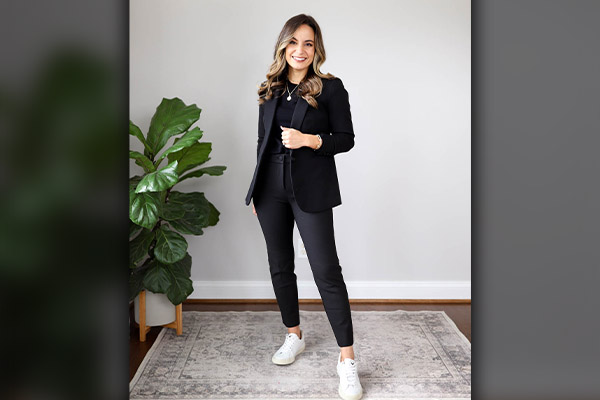 Sneakers are extremely important when you're traveling. These are the most comfortable type of shoes that you can wear anywhere. Traveling requires a lot of sites seeing and shopping. This means you will be walking most of the time, and even hiking if your destination is any of the hill stations. Therefore, make sure you have at least one pair of sneakers in your traveling bag.
Travel Outfit Ideas – Airport Looks to Beach Wear
Whether you are looking for cute travel outfits or you want a posh look for the airport, we have some travel outfit ideas for you. These outfits will be easy to recreate if you have all of the essentials mentioned above. 
Cute & Comfortable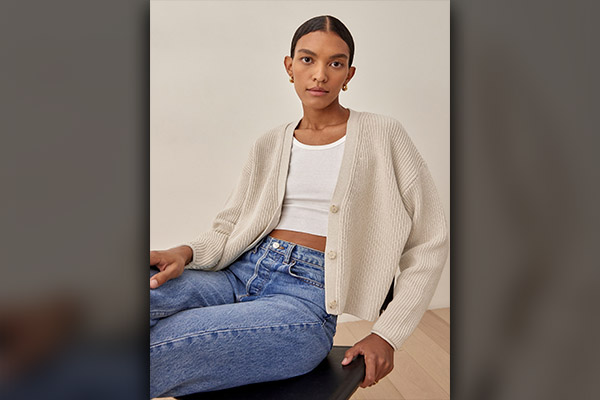 There's nothing more comfortable than cardigans. So what you can do is wear a white tee with a pair of mom jeans and top it off with a cute and colorful cardigan. It's best to avoid jewelry if you are getting ready for the airport. Complete the look with a clean pair of sneakers and you're good to go.
You Mean Business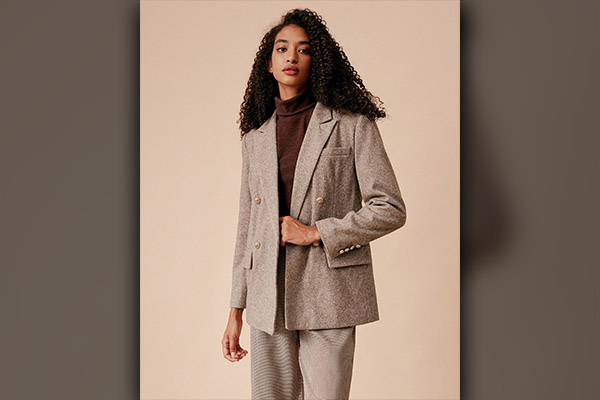 Sometimes you are going on a business trip and so you have to carry clothes that are professional and chic. In this case, you can go for a nice pair of straight-leg or flared jeans and a collared shirt with a leather blazer. You can also wear a pencil skirt with a striped collar shirt and a charcoal blazer. This is one of the most sought-after travel outfits for ladies.
All-Black & Basic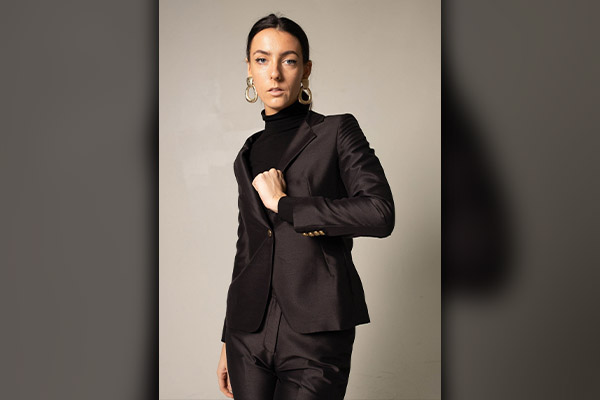 If you are looking for travel outfits for women, you should opt for a matching set. Choose a black sweatshirt that matches your sweatpant. Add a pair of crisp clean sneakers. You can give this look a little bit of personality by wearing a baseball cap. An all-black look is exactly what you need if you are someone who prefers comfort over everything else. This is a perfect airport travel outfit.
Posh Baby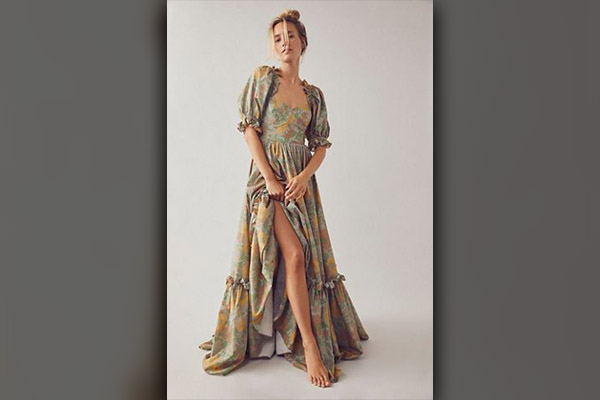 If you are planning a luxurious vacation to a tropical location, it's best to travel in style. Of course, you need to pack a two-piece outfit but don't forget to bring along your maxi dresses and sandals for the beach. Wear a posh outfit but conduct a boho style all along. Add a bolero jacket for layering and a bandana to accessorize.
Ms. Androgynous 
We saved the best for the last – grab a brown biker jacket and pair it with a crop top with rib knit stitching and complete the look with baggy jeans. Another look that meets the androgynous description is comprised of an oversized sweater, baby blue jeans, and ankle boots. You can accessorize the look with a chunky waist belt to accentuate your body.
FAQs
How Should You Dress When Travelling?
The rule of thumb when packing when you're traveling is to stay comfortable. Carry your jeans, oversized sweater, jeans, and jacket as well as one formal dress in case you go to a club.
What Should You Not Wear To The Airport?
Try to avoid wearing heels when you are traveling to the airport because you will be required to walk a lot and so heels are not going to be a decision you will be proud of.
What Clothes Do Travellers Wear?
If you are traveling but don't wish to look like a tourist, it's best to avoid fedora hats and clumsy, printed dresses. Keep jackets and jeans as part of your daily wear on travel.
How Can I Look Classy While Traveling?
There's nothing more classy and chic than a leather blazer. Thus, opt for either of these garments when you're traveling abroad. Keep your heels and wedges with you in case you have to dress up a little otherwise, sneakers would do just fine.
In Conclusion
Travel outfits for women should ideally be easy to pack but one puts in a lot of thought beforehand because of the "what ifs". The best way to travel is to keep chic outfits as well as comfortable clothes that you can easily mix and match to create fashion-forward and unique outfits.