It can be hard to be a skinny man when you're unfamiliar with style; understanding proportions and putting on the right outfit seems harder than you think. And that's exactly why we're here. This blog post is a style guide for skinny men where they will find advice on creating illusions and looking fit and tall as well as stylish, all at the same time.
Fashion for Skinny and Tall Men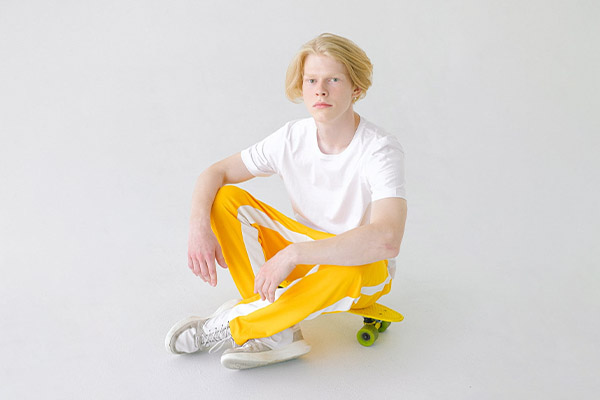 Before we go any further, you must understand that fashion isn't a nasty word that skinny men have to refrain from. True fashion actually helps in creating optical illusions that are sometimes necessary. Hence, there are a couple of rules that skinny men need to follow religiously.
Tips for Skinny Guys to Look Attractive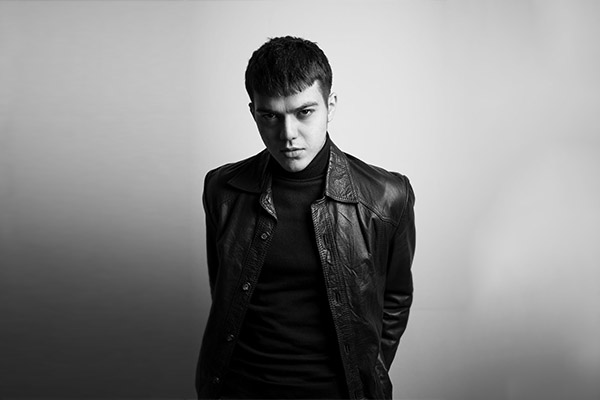 Skinny men must wear cuts and silhouettes that create a phantom of proportional width. There are many clothes for tall thin men that have stripes on them which brings us to rule number two: Avoid wearing vertical stripes at all costs. Stripes are originally made for people who are bulky and have a heavier build; it makes them look thinner and taller. But that doesn't mean you have to avoid wearing patterns, for you, the answer lies in florals and big designs.
Layering is essential. You have the option to play with texture and color and that is wonderful news in the world of fashion. Without swaddling yourself in layers, try to follow a minimalist approach. Go for jackets over hoodies, button-down shirts over t-shirts, denim over polo shirts, and scarves over long coats.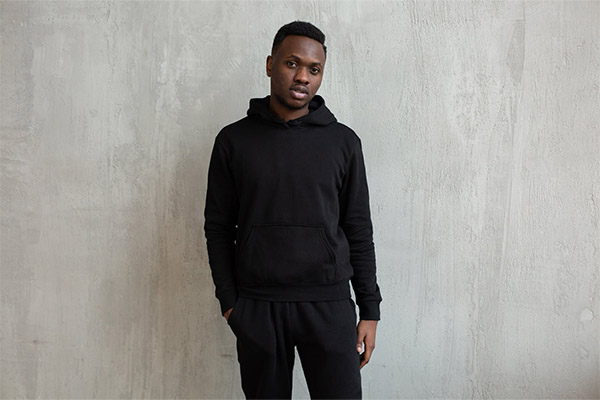 Despite making layers your best friends, you have to maintain a structure. Too much of anything is bad for you. A good rule of thumb is to avoid after one round of layering because you don't want to give the impression of having chicken legs. This brings us to another important rule, avoid wearing parka jackets over skinny jeans. Create a symmetrical look and don't make any bold decision just because you're feeling it: feelings are often wrong but the fashion police aren't.
Dos and Don'ts: Outfits for Skinny Guys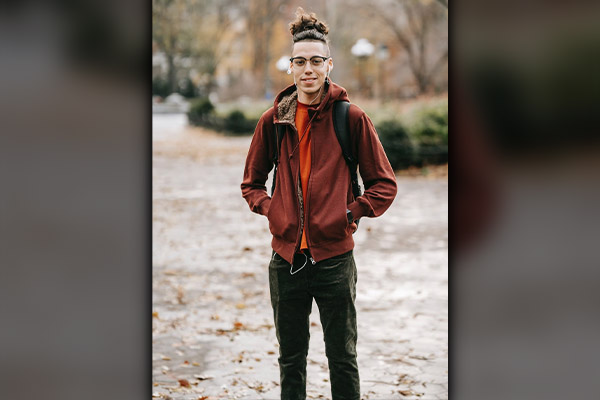 So now that we've discussed the rules, we have another challenging question in our minds: what are the best clothes for tall and skinny guys? For example, are men's skinny jeans a big no for skinny men? Or is there a way one can make them work despite the obvious interdiction? Well, let's find out!
Best Type of Pants for Skinny Guys
Here's the moment of truth: avoid wearing skinny jeans and tight pants at all costs. This news might burn but there are many different types of pants that you can opt for. Always wear slim pants that give you room to move. This also stops your legs from looking eerily tall. You should also avoid wearing low-rise waisted pants as they give the illusion of an elongated elongate your torso.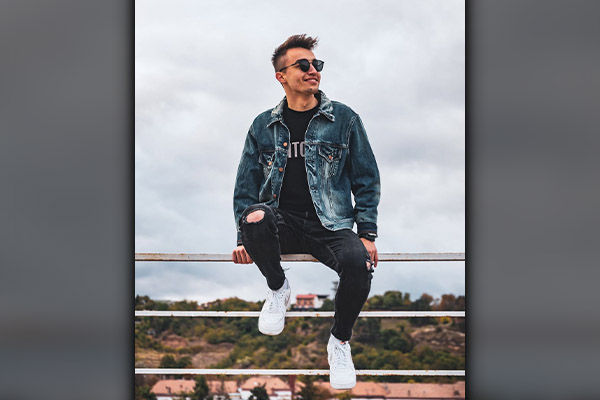 So what exactly can you wear? Wear high or medium waisted pants that will eventually add proportion to your body. Instead of looking for baggy or skinny pants, go for a slim cut that is roomy yet fit. And yes, never wear pants with lengths ending on the ankles – just not a good look.
Should Skinny Men Wear Shorts?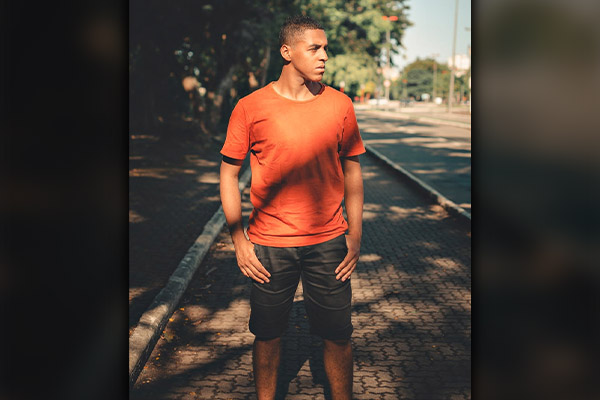 Although it's best to avoid wearing shorts as they can make your skinny legs look even more prominent, it's not always a clear-cut no. If you absolutely have to wear shorts summer outfits, say you're dressing to go to the beach, find shorts that are not too big on you. Find a style that is balanced, thin pinstripes are always an interesting option.
What Type of Shirts are Ideal for Skinny Men?
When it comes to buying shirts that are ideal for skinny men, it can be difficult to find the right fit. First of all, you have to see if the shirt is covering your wrists and also the top of your waistband. You must avoid material that is excessive and ill-fitted. Neck sweaters and tees help in expanding the surface area and create an illusion of wider frames.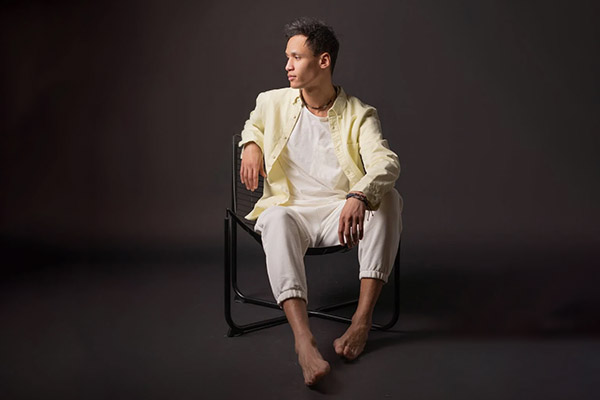 Also look for shirts and tees that have v-necks as they accentuate your neckline and collarbones. If you're interested in adding build to your physique, wear plaid and macro prints over neutral tees.
Styling Suits and Jackets – A Skinny Men Special
Can skinny men wear trench coats? Well, yes they absolutely can! This piece of clothing is actually great for layering and adds much class to your overall look. Of course, the length of the coat is necessary, so you have to find an overcoat that sits mid-thigh and doesn't stretch below the knee length.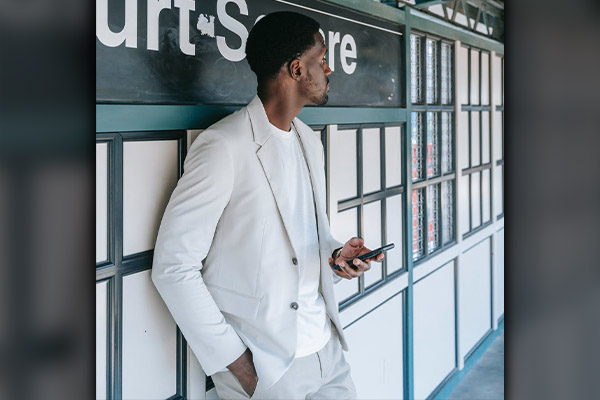 Find military coats with straps and buttons that add to the illusionary bulk. You can also go for duffle and pea coats ensuring they sit just below the waistline. Leather jackets are actually a skinny man's best friend as they make them look bulky and bulky yet fit. Also, look for suede sports or suit jackets and blazers, and dinner jackets that are tailored according to your measurements.
And finally, as for the suits, always go for double-breasted jackets that are light but add density to the look. This option is ideal for the summers, especially when you create a formal or business casual look.
What men's boots to wear with skinny jeans?
Skinny men should always vouch for ankle boots instead of chunky boots or high trainers as it makes their legs appear bigger and bulkier. You can also wear boat shoes if you like. 
What colors should skinny guys wear?
It's best to avoid wearing colors that lie under a darker scheme of colors. Skinny men should ideally wear lighter and neutral colors as it helps in accentuating the natural bulges of the body. White is always a go-to!
In Conclusion
Therefore, it can be said that skinny men have more challenges to deal with when it comes to the world of fashion. However, not all doors are closed because the accent and silhouette of the garment can change everything.