Do you know that leather boy gained popularity in the '50s which only grew in the '60s and '70s which eventually led to the introduction of leather bomber jackets?
Leather boys is a style that has distinctive elements at play. It is unique and unlike any other style at the time that existed at the time of its emergence.
Leather boys, to this day, are known for certain characteristics which are explained later in the blog. You can take inspiration from this guide to add to your personal style. But before we go ahead, you should know that instead of staying a niche, this style has found universal acceptance today.
Leather Boys Style Guide
Generally speaking, if you're aiming to get the leather boy look, you should think of investing in all things leather; boy's leather jackets, leather cowboy boots, leather pants, and dress shoes. But let's not get ourselves overwhelmed here, for you, we have created a list of five. Think of each point as a category – you can go step by step to create your own leather boy look.
Hairstyle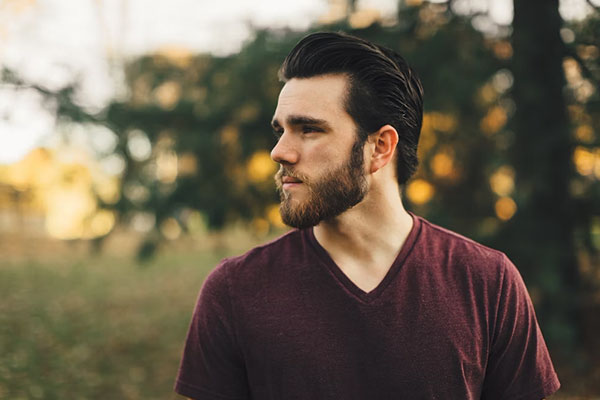 Your hairstyle plays an important role as a leather boy, as this serves as one of the defining qualities mentioned above. Common leather boy styles include pomp and duck-tails which further means you need to carry a pocket comb always. As the whole leather boy phenomenon has undergone various augmentations over the years, hairstyles for this look remain unchanged. Although many existing leather boys are seen sporting combinations of the two hairstyles or one that nods to this classic sub-culture.
Motorcycle to Ride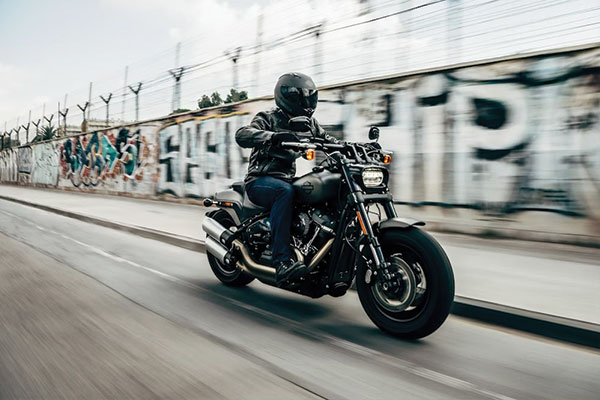 The one ingredient that brings the leather boy image to life is the possession of a motorcycle, especially one that is a Harley Davidson. It is the one key element that affirms what the leather boy sub-culture is all about. It is a well-known fact that leather boys initially were not fans of wearing helmets back in the day, but were often seen wearing aviators teamed with a bandanna.
Leather Jackets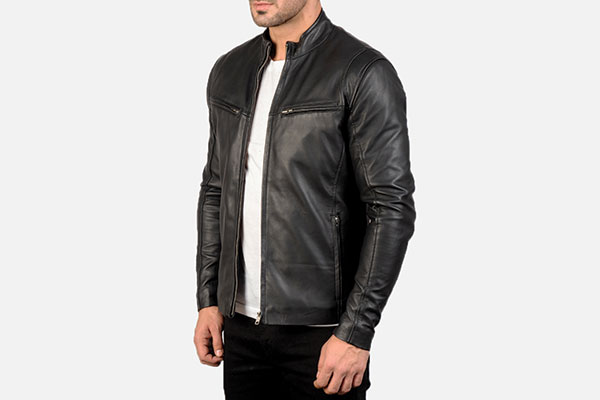 Owning your very own black leather jacket from The Jacket Maker is another step to achieving the cool leather boy image. While biker jackets aka double riders were initially sported by leather boys, café racers too can add a fresh element to this lifestyle appearance. Whether you choose to wear a basic white t-shirt or a white collared shirt, you need leather jackets to elevate the attire and get the impressive leather boy look.
In addition to black, you can choose brown or any other color for leather jackets. As long as the colors are dark and rebellious, you are in the right direction. Try to keep the overall look rugged and smoldering instead of preppy and eccentric.
Rock and Roll
Leather boys religiously listen to rock and roll. Thus, you should embrace this genre of music too to get the ultimate leather boy lifestyle. Regardless of which band you listen to, as long as it's rock and roll, you're good to go!
Cool Nickname
Having a cool and unique nickname is much needed to give a boost to your leather boy attitude. It must be realized that the only way to lead this lifestyle is by maintaining authenticity; an authentic element to reaffirm the leather boy sub-culture in a new way. Remember, your nickname should be as close to you and your personality as possible. Only then will the nickname you choose be well recognized or identifiable to you.
In Conclusion
To get the inspiration for the leather boy style, you don't need to completely alter your personality. You can get the leather boys' style by adopting the five tips mentioned above. Although leather jackets trump other things in terms of importance it shouldn't reduce their worth and place.
Own a motorcycle hat whether it be made of leather or another material. Be sure though to go for something that is just black in color. Aviator shades are another item you should have along with a switchblade and mint gum. The gum is for chewing and the switchblade for additional authenticity.