When you get an invite to a party with a garden party dress code, someone with limited knowledge about dress codes is bound to feel confused. Obviously, you want to rock the dress code, but you just don't know what does a man wear to a garden party! We are here to unfold all about the trending garden party attire for men in this blog.
Garden parties are held outdoors during the spring and summer. In rare cases, early fall. When we say outdoor, it could be a serene garden of an estate, a country club, or simply a backyard garden.
Men's garden party attire may be the dress code for a casual party or wedding. Depending upon the level of formality, your garden party look may have hints from men's formal dress code or smart casual dress code.
What is a Garden Party Attire?
To put it in a simple way, garden party attire for a male falls under the category of dressy casual. The spring and summer essentials in your wardrobe can be teamed up with a touch of formality to put together a garden party outfit. The type of the event will help you decide whether you should wear a coat or stay casual.
Pick your men's garden party outfit considering the weather and at what time the party would be held. An event held in the afternoon in peak summers calls for a light and airy white linen shirt or a seersucker shirt with slacks to keep yourself cool. Both the color and the texture of your clothes should be light.
For an evening party, you can wear a stylish dark suit, a soft colored shirt, or a blazer. During the colder days of spring, you can also consider wearing a sweater over a buttoned shirt for a classy look.
Your Guide to Garden Party Attire for Men
Many invites may mention the exact dress code required for the party, such as a cocktail garden party attire or a black tie dress code. Other than that, garden party outfits may vary in terms of casualness.
A dapper look with a white mandarin collar shirt and blue chinos may be appropriate for some parties, while you can get away with slim fit jeans and polo shirts in garden casual menswear.
If you want to know what does a man wear to a garden party, you can refer to the following guidelines while picking up your garden party attire essentials.
Clothing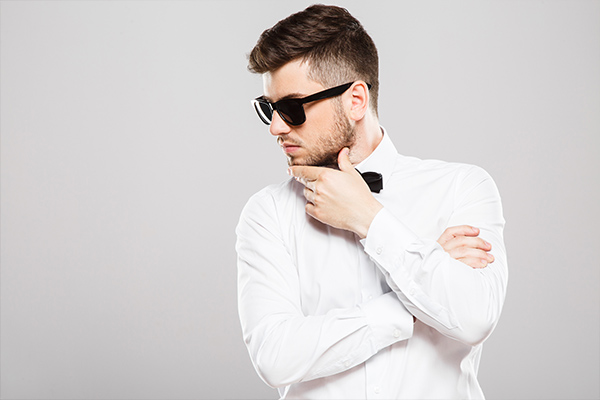 For most garden parties, your crisp buttoned shirts in light colors paired with slacks can be an easy and accepted outfit. But there is a lot you can experiment with for a variety of well dressed looks.
For shirts, you can go with a plain white shirt with a mandarin collar. Or you can wear lightweight chambray shirts in light blue, pink, or grey colors for garden casual menswear. Checked shirts and short sleeved polos may be a good choice for parties that call for lesser formality.
For casual events, choose a pair of slim fit or straight fit jeans, and avoid anything baggy, distressed, or ripped. White, khaki, or grey slacks are also a convenient choice.
Layer your outfits as needed with a nice garden party blazer, vests, or sports coats in light colors. You can choose darker hues, but it is better to do so for evening garden parties.
For weddings, wear well fitted suits in appealing colors. A cream colored suit might be the right choice for a day wedding, but a combination of a black suit with brown shoes is suited for events held in the evening. Wearing floral print shirts under the suit is a popular trend for garden parties as it goes well with the surrounding nature.
Fabric and Fit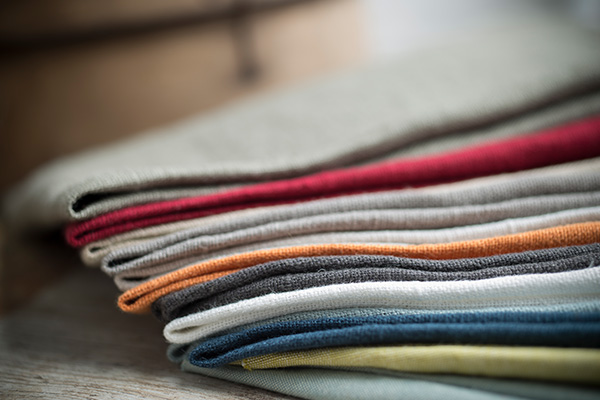 Light and airy fabrics such as cotton, seersucker, chambray, linen, and silk are appropriate for garden parties. You can also wear rayon or jersey fabrics. These fabrics provide a soft feel, are highly comfortable, and are breathable as well.
When it comes to fit, custom fit clothing is your best bet to nail the garden party attire with complete confidence. Especially, well fitting garden party suits and blazers look impeccable.
Colors and Patterns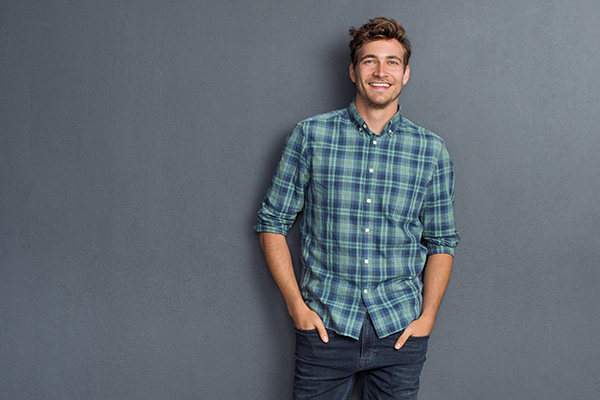 As mentioned earlier, light hues and pastels are recommended for day parties, especially weddings. For a bold statement, you can try shirts with different patterns. Stripes, checks, and micro florals are highly trending, but you can also experiment with tropical prints, paisley, and polka dots.
A plain white blazer will cover most of your outfits for the garden party dress code for men. However, textured blazers and sports coats, like the houndstooth, are highly recommended for a dapper look.
Accessories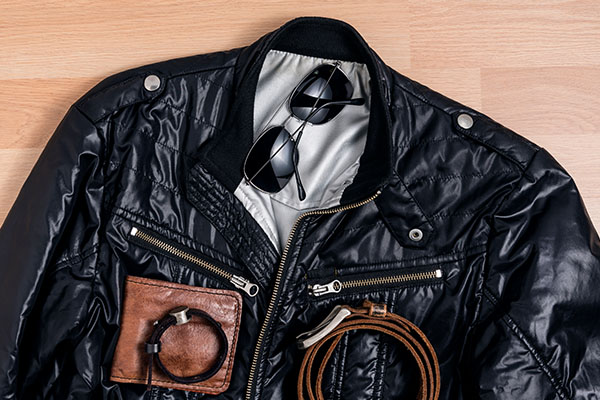 Think of floral ties, bows, and suspenders to add a statement to your simple outfits. Round off the garden party attire male looks with a chrome watch, gold bracelets, printed pocket squares, and stylish sunglasses. As parties held in the afternoon will expose you to a lot of sunshine, shade yourself with a trendy hat.
Footwear choices are numerous when it comes to garden attire. You can go for lace up wingtips, derbies, or boat shoes with garden party men's suits. For garden casual menswear, wear brown sandals or canvas shoes with your outfit.
Casual Garden Attire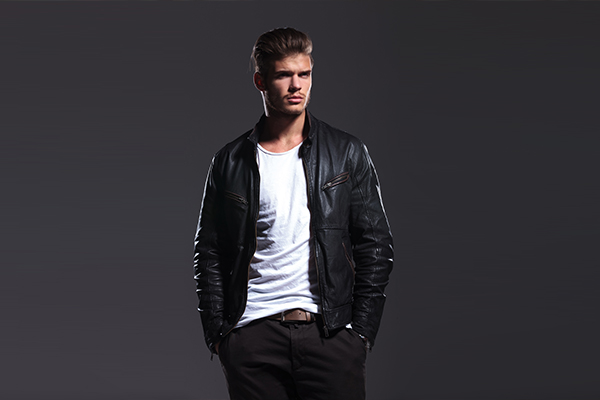 A casual garden party gives you the opportunity to be as casual as you can, but definitely not slouchy. Clean, crisp, and well fitted should be the motto, and you can choose even t-shirts and jeans that tick these boxes.
For a casual party, garden attire male would be to pair a white crewneck t-shirt with slim fit grey slacks. Ditch the socks and wear tan brogues with the ensemble. Tie the whole look together with a tan belt, a trilby hat, wayfarer shades, and a stylish watch. If the outfit is for a spring party and you need to layer it up, you can go with a full grain leather jacket either in the biker style, or a cafe racer style. 
Check Out Our Full-Grain Leather Biker Jackets
You can also wear dressy shorts along with a button down and a belt if the party is casual. Layer your suave outfit with a garden party blazer to add some stylish vibes. At a party with your close knit circle where there is no need for formality, wear a Hawaiian shirt along with white denim shorts to complement the garden theme. Tying a bandana with this look is a great idea to keep that messy hair in place in the hot weather.
Summer Garden Party Attire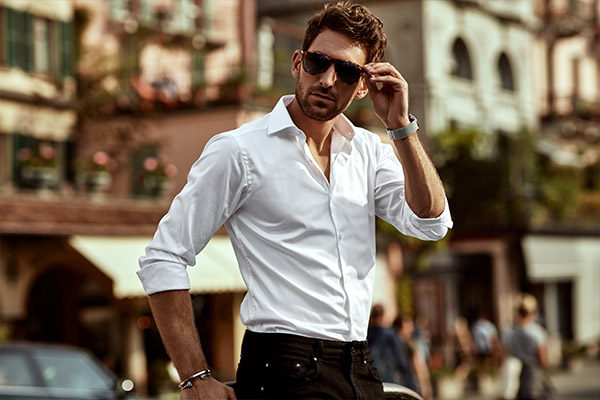 Summer calls for lightweight fabrics, and pastels. Dress up in a way that you keep yourself comfortably cool to enjoy the party to the fullest.
A no-fail summer casual party look is to pair a light grey chambray shirt with white jeans. Roll up the sleeves of your shirt for a handsome look. A brown belt and brown leather sandals will add contrast to this look and you need no more than a leather strap watch to finish this garden party attire for men.
Here is another charming summer party look. Team up a white button down with blue slim fit denims for a charismatic look. White and grey sneakers, a trendy watch, and shades will complete this look with perfection.
Evening Garden Party Attire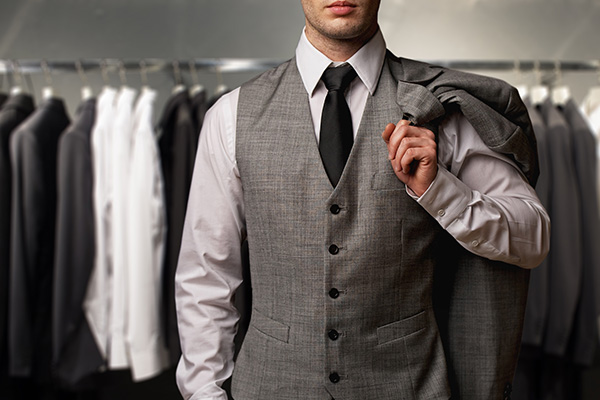 Evening parties may mean lower temperatures and no sunshine, but that shouldn't hinder you from dressing up nicely. For an evening garden party men's ensemble, team up a dark plum dress shirt with a charcoal grey vest and navy blue slacks.
A tie would elevate the dressiness of the look, and you can go with rolled up sleeves and light stubble for an extremely attractive appeal.
Another vest outfit idea for an evening garden event is to wear a brown textured vest over a classic striped oxford shirt and grey pants. Round off the look with black loafers.
Garden Party Cocktail Attire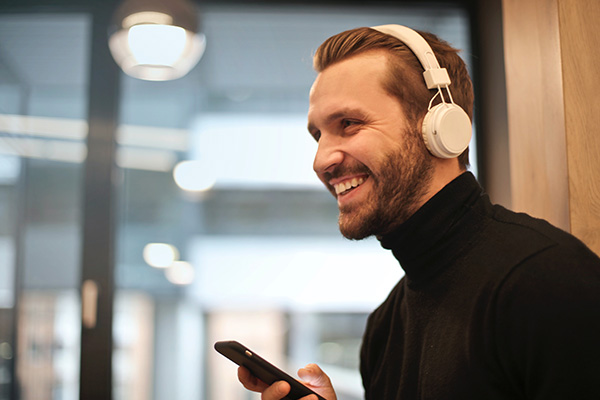 We suggest experimenting with a pea coat outfit for a cocktail garden party. Try layering it over a black turtleneck and black slim fit jeans. Choose a pair of black monk straps to go with this dressy outfit. This look is perfect for the beginning of spring when the air is still crisp and you need to stay warm.
You can also go with a light blue shirt with a floral print and team it up with a navy blazer and slacks. Accessorize your cocktail party look with a tie, brown belt, and brown monk straps.
Garden Party Wedding Attire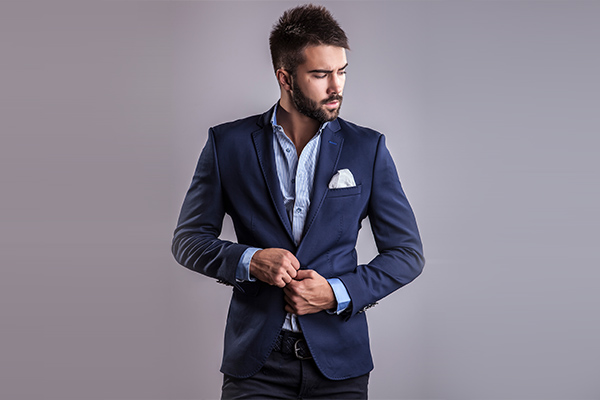 The garden party dress code is often meant for weddings. To make sure you are the best dressed after the groom himself, pair up essentials that will give a charismatic feel to your personality but keep you comfortable. Choose garden party men's suits in trending hues to look dashing.
Consider making a statement with this black and white checked blazer outfit. Wear it over a white oxford and black wool pants. A black bow would add a nice touch to this garden party wedding attire for men and black suede shoes will complete the look.
Another outfit idea we recommend for a formal garden wedding uses earthy tones for a sophisticated look. Opt for a light brown garden party suit and pair it with a white shirt with a light grey small checks pattern. Add a touch of color with a navy blue tie with slant stripes and a printed pocket square.
What not to Wear as Garden Attire?
The first thing you need to be careful about is not to mix the garden party men's look with streetwear looks. The two are very different as street style comprises new trends and unique outfits.
On the other hand, the garden party dress code for men is mostly wearing classic staples and creating a careful blend of refined and relaxed.
Another thing to avoid in garden attire male is over layering. Garden parties are held in spring and summer, so adding multiple layers will make you uncomfortably hot and that is not what you are looking for on a day where you want to enjoy.
Avoid baggy and wrinkled clothes as they go against the well dressed essence of the garden party attire. For garden party wedding attire for men, avoid a white semi formal suit and go with garden party suits in any other color.
FAQs – Garden Party Attire
What is a Garden Party Chic Attire for Men?
Garden party chic attire usually means an outfit consisting of jeans, polo shirts, or crew neck t-shirts worn with blazers. You can swap the jeans with slacks and the blazers with a sports coat for a garden chic attire for men. If the weather is a bit cold, you can wear a sophisticated looking sweater instead of a t-shirt. If you are wearing a printed shirt, pair it with plain trousers to strike a balance. 
What Should a Guy Wear to an Outdoor Party?
One of the simplest and safest choices for outdoor garden party attire for men is a white buttoned shirt with grey slacks and brown shoes. However, you can try various pastel shades. Layer your men's garden party outfits with versatile blazers, vests, or sports coats. 
Can I Wear Black to a Garden Party?
Although lighter hues are the vibe for the garden party, no one is stopping you to wear black. Try wearing a black vest on a striped shirt and grey pants. You can also create a dapper black leather jacket outfit for a slightly casual garden party or an evening outdoor party. Avoid an all black look as that is more suited for a night event. 
Can You Wear Shorts to a Garden Party?
For parties with a garden casual dress code, shorts may be acceptable. This especially goes for men with sculpted legs. They are a good choice for staying cool on hot summer days. Make sure you go for shorts with a dressy look that are not too short or with lots of pockets. Always wear a belt with shorts. 
Your shorts for a garden party should reach the knees and fit you appropriately. Cream colored shorts paired with a white shirt and a grey blazer is a decent outfit idea when worn with a tan belt and tan monk straps.
What Do You Wear to an Outside Dinner?
We will give you an appropriate suggestion for garden attire for males who need to attend an outdoor dinner party. Wear a nice charcoal grey garden party suit with a light blue shirt and a printed tie. Add black leather shoes, a black belt, and a silver watch to the mix to impress everyone with your dashing look.
Wrapping Up
We have explained the garden party attire in depth covering a variety of events that you may get invited to. It is wise to choose your outfit based on the time of the party and weather conditions.
A garden party wedding attire for male will be more dressed up than a casual outdoor garden party. Also, remember that being overdressed is always a better option than looking underdressed at a garden party.