Whenever a gentleman is spotted wearing classic double monk shoes, it speaks volumes about his style. These spectacular shoes are opted by well dressed men for casual, business casual and less formal workwear. Whether single buckled or double, monk style shoes are an excellent way to portray a classy style. Take cues from our style suggestions and nail the single or double monk-strap outfit every time.
Men's Monk-Strap Shoes
For those who dislike laces, monk-straps are an undisputed choice for a classy style for men. The buckles on the shoe add to the depth of an outfit, giving it an element of interest. The straps also portray formality which pulls your outfits together.
Monk-strap shoes are very easy to wear, saving you from the hassle of fastening the laces. Elastic support or manual buckles are usually present beneath the straps to make them adjustable. They are available in different materials, styles, and colors.
Monk-Strap Styles for Men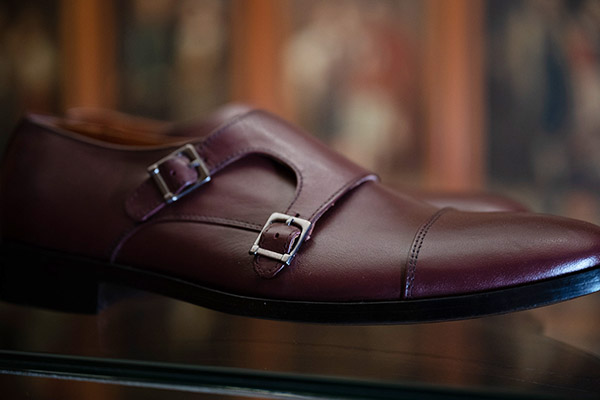 A bit less formal than a pair of Oxfords and definitely classier than loafers, monk straps are highly versatile. They come in a variety of styles with different details, such as broguing, cap toe style and wing tip style. The number of buckles can go up to three, with the single and double monk-straps being the most popular.
Our focus in this article is the double monk-strap shoe styling. However, we will briefly touch on the other types, such as the single monk-strap shoes, suede monk-strap shoes, and men's leather monk-strap shoes. This will ensure that you learn the difference so that you know what style can go perfectly with an outfit.
Single Monk-Strap Shoes
Single monk-strap shoes have a single buckle on them, which adds to their refined look. They can be a good choice for less formal or business attire. However, Single monk-strap dress shoes are not appropriate for the white tie dress code or even black tie as these dress codes are strictly formal.
Double Monk-Strap Shoes
As the name suggests, monk-strap shoes with two buckles are a sub category of the monk shoe. They are incredibly versatile, giving you the liberty to pair them with a range of outfits in casual, smart casual and business casual styles. This means that double buckle shoes for men will look good with a street style polo and shorts outfit. And they will also go well with the smart casual dress code of a garden party or wedding guest attire, should the invite say so.
Suede Monk-Strap Shoes
A soft and luxurious material, suede monk-straps are an absolute fusion of a clean-cut look and luxurious comfort. You can opt for suede monk-straps to add a fascinating element to your smart casual outfits, such as straight leg jeans with a polo.
Leather Monk-Strap Shoes
The sheen on leather monk-strap shoes makes it a go to choice for all of your formal and business formal outfits. Whether it's a pair of black leather monk- straps for a semi formal dinner or dark brown ones with a black suit, they will elevate your look.
Opt for colors apart from black, such as monk-strap dress shoes in tan, navy or burgundy colors. They will pair well with business casual outfits, such as a blazer and crewneck t-shirt with chinos.
When to Wear Monk-Strap Shoes
To put it in a few words, you can wear monk-straps to any casual, smart casual, and business casual event where you desire to show your personality. As monk-straps are a classy cousin to loafers, you can wear them in the summer season with chinos, jeans and shorts outfits.
In the winter season, they are an additional footwear option for outfits that you wear with clean-cut style boots.
How to Wear Single Monk-Strap Shoes?
When wearing monk-strap shoes with casual outfits, we suggest going sockless. Or, if you must wear socks, the no show ones would be a better choice. The final look will appear spruced-up. For double monk-strap business formal and dressed-up looks, don't ditch the socks as they are a key element to pulling the look together.
Another style rule to stick to for single monk-strap shoes is to match them with your belt and the watch strap. You can never fail with a coordinated look.
Here are a few outfit suggestions with a variety of monk-strap shoes.
Brown Monk-Strap Shoes
Wear a refined charcoal grey tweed blazer over black chinos, a light blue striped dress shirt and a navy blue tie. Nail the business casual look by wearing deep brown monk-strap shoes. Make sure to match the belt with the shoes.
Here's a formula for a stylish look that you can wear to a party. Team up black and white striped trousers and wear a white t-shirt and a red blazer over it. Round off with brown monk-straps and a brown fedora hat.
Blue Suede Monk-Straps
When the look is casual, but the style should remain clean, opt for monk-straps in blue suede. For instance, wear them with a casual combo of a mustard half sleeved shirt along with navy chinos.
You can also wear blue suede monk-strap shoes with off-white jeans and a blue Henley. If you need to layer this outfit, opt for a double-breasted plaid blazer in grey.
Red Monk-Strap Shoes
Unleash the bolder you by opting for red monk-straps over clean-cut beige chinos and a white dress shirt. This will give an intriguing twist to your overall look.
Dare to wear oxblood red monk-straps over a navy blue window panes suit for a suave look. This is the perfect outfit to attend a garden wedding. 
How to Wear Double Monk-Strap Shoes
An eye pleasing fusion of smart and relaxed, double monk-strap shoes are a classic choice for smart casual and business casual looks. Wear them with chinos and jeans to seal the look, or wear them with blazer and sports coat outfits. A well fitted suit along with double monk-straps is the right formula to look dapper.
Monk-Strap Shoes with a Suit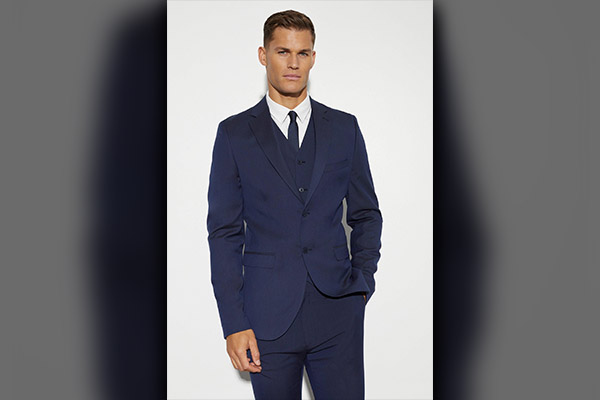 If wearing a black or dark brown suit, you can opt for black or brown monk straps. For charcoal, light grey, white, or navy suits, go with tan or oxblood ones. Opt for shoes with a wing tip to create a classy look. 
Double Monk-Strap Shoes with Jeans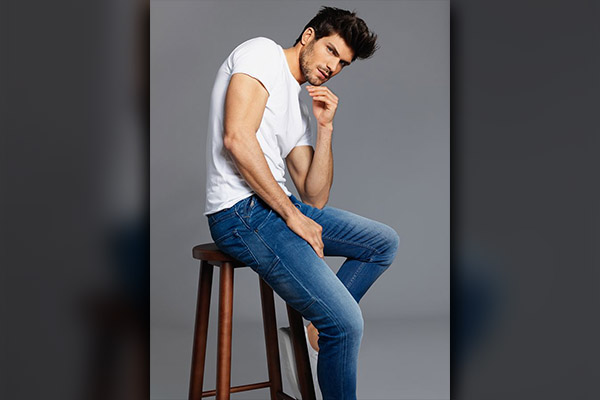 Wear a grey crew neck sweater with navy blue straight leg jeans. Add a warm red and grey varsity jacket over the ensemble, and slide on your brown double monk-straps to seal the look.
Pair grey slim fit jeans with a white dress-shirt and round off this preppy style look with blue suede double monk-straps.
Black Double Monk-Strap Shoes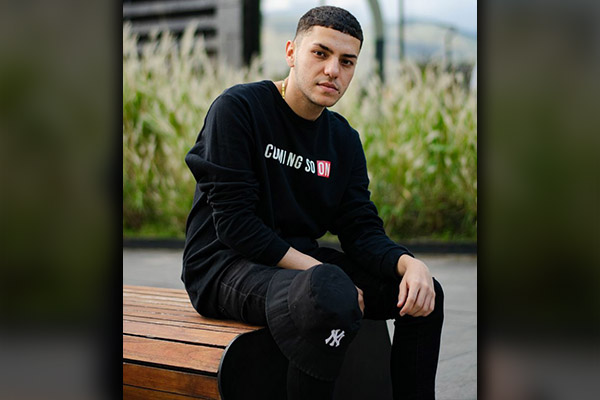 Here's an idea for a stylish all black party outfit. Wear a black suit with a white dress shirt and black double monk-straps. If the party is held during the day, black aviator style sunglasses are a must with this look. Add visual interest by wearing an olive green tie with the suit.
Tan Double Monk-Strap Shoes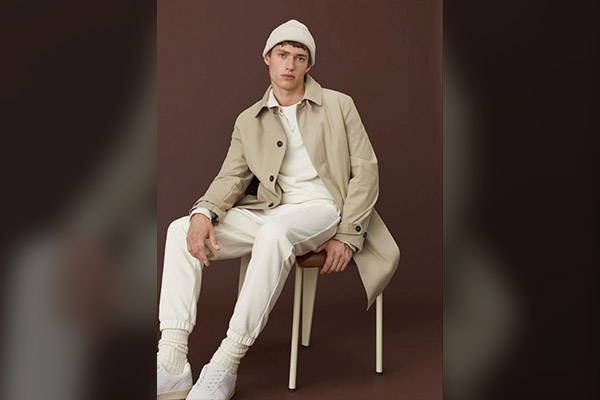 Wear a white t-shirt along with charcoal wool pants and a grey checked blazer. This sleek look will further be elevated with a pair of tan double monk- straps.
An outfit that can be put together in a few minutes is olive chinos and a white polo shirt. Wear tan brogue double monk-strap shoes with this ensemble.
FAQs
Are monk strap shoes in style?
Monk strap shoes, with their easy to wear quality and refined look are definitely in style.
Why are they called monk strap shoes?
Shoes with sandal style straps came into being because of the monks from 15th century Europe. Hence the name, linked to the monks who initially wore them.
Are monk strap shoes comfortable?
Monk strap shoes are easy to wear and therefore comfortable.
Conclusion
Shoes are undoubtedly the most noteworthy part of a man's attire. Double monk-strap shoes have a rich history to them and are quite versatile. Acclaimed stylists and the fashion conscious lot agree that monk-strap shoes look better than all the other dress shoes. Hence, they are an optimal choice for men who want to complete their sleek outfits with a touch of their own personality.