Not everyone but a lot of people loves pushing their comfort zone when it comes to dressing up. They like mixing and matching clothing pieces or even reviving old fashion. Most men get inspired by the leather boys while others are inspired by the 70's men's fashion and love giving it a modern twist.
When we talk about 70s fashion we surely realize the fact that it was an amazing decade for the people. Everyone had put up their wild-dressing imagination to the test. Even the casual 70s outfits were pretty interesting as they were designed with bold colors, and aesthetic detail while making flashy statements in the process.
Moreover, 70s men's fashion is able to also give you a retro aesthetic look that is trending even today. In order to get the perfect look, read ahead and know how to get the spot-on 70s look.
What To Expect In This Article?
Elements of 70's Fashion for Men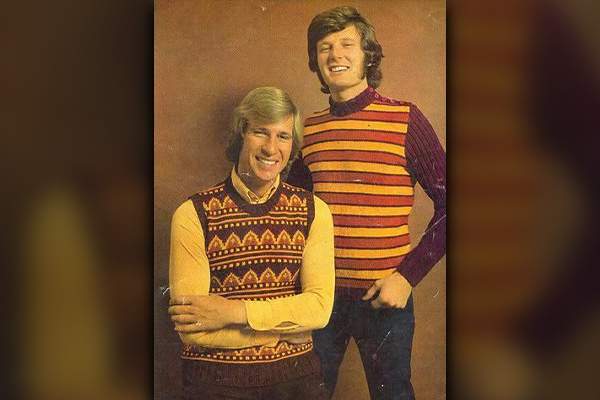 70s men's fashion was all about expressing oneself and being a person with his own sense of individuality. In the 70s any rules that were implied on fashion were broken as people loved styling themselves the way they wanted. The hippie 70s men's fashion was included in the mainstream, along with, glam rock and disco looks. It was a time when clothing was cheap thus men could pick the look and group they wanted to showcase.
70's Silhouettes
The 70s had a number of fashion looks that were picked by people. Many of the looks were incorporated with bold colors and intricate patterns. In particular, there was a silhouette, which was a slim fit, tight top with loose bottoms. It included wide-legged, bell-bottom pants, vests, tight t-shirts or turtlenecks, and leather jackets to top the look. 
Materials and Textures
70s men's fashion was known to be the decade when people used any or every fabric they saw or had. Interesting textures like corduroy, suede, satin, and denim were used when it came to clothes and in many cases bags and leather shoes as well. Thus in the modern world, those textures are used for contemporary clothing, and that surely adds a touch to the 70s fashion. 
Color Palettes
Colors are what define the 70s men's fashion mostly as this aspect contributed a lot to such a yearning fashion decade. If in today's time, you are wearing a 70s-inspired outfit then it surely is going to have bright and bold colors. We know for a fact that even the daily wear outfits at that time were designed with striking colors. Colors like orange, yellow, pink, red, blue, green, and purple were worn by men of all ages. With clothing pieces of such colors, men would stand out from the crowd and fit in at the same time.
Accessorizing 70s
Now we know for a fact that 70s fashion was unique and bold thus were the accessories too. Everyone had their own statement accessories like leather cuffs, satin scarves, wide ties, headbands, jewelry made from hand, and belts with big statement buckles. These accessories seem to give the look a great finish.
Fancy Footwork
Shoe styles seemed to change the whole decade with variations but platform boots were consistent and loved by all. These leather boots had a sole and heels which was a height booster. Other footwear that people loved wearing in the 70s were Birkenstocks, oxfords, and Cuban heels. Men in the 70s experimented a lot in fashion with boots, especially cowboy boots.
Hairstyles and Statements
In the 70s people were really fond of long hair and longer sideburns. Everyone opted for various types of haircuts and traditional side-parting looks. People wanted more volume in their hair so they went for perm or afro hairstyles. However, in the late 70s, a lot of men decided to go for shorter hair and so that was the initiating point of buzz cuts, shag style, and crew cuts.
Today's 70's Revival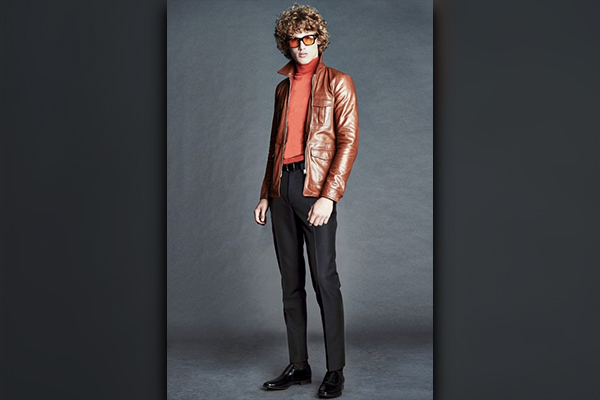 Throwback to the 70s party outfit with wide-legged pants, tight tees, platform boots, and cool jackets we can still imagine the entire outfit and people still love dressing up that way, which has inspired today's fashion.
Whilst missing the 70s men's fashion, designers have started picking bits and pieces of the greatest clothing decade and thus have helped men's clothing to evolve. All the clothes in the 70s from wide-legged pants to double breasted blazers had bold colors and patterns. However, today, people have started wearing wide-bottom pants and turtlenecks with neutral or pale color palettes.
Fashion influencers and celebrities have started adding a retro and hippie touch to their closet. Skinny jeans are surely a trendsetter but bell-bottom jeans have also made their way from the 70s. With the bell bottoms, we have seen flared and flowy clothing pieces worn by everyone around, setting the 70s trends again.
70's Inspired Outerwear
We can pick out a lot of outerwear that we have seen and those which are inspired by the 70s fashion. Let us help you style your outfit with the classy and attractive 70s vibe.
Classic 70s Patterns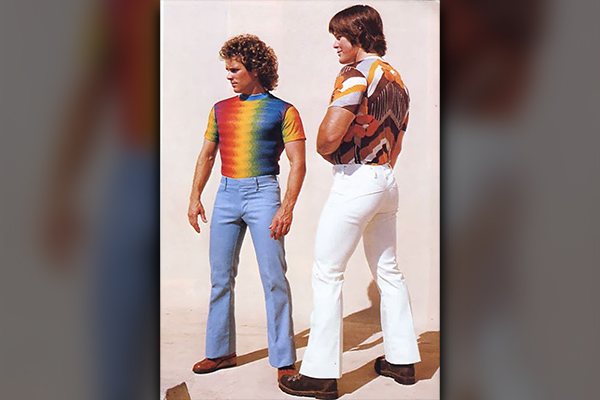 Intricate classic patterns used to be one of the standouts when it came to 70s men's fashion. If you want to add that 70s vibe, go for a patterned sweater. It might sound boring but you can give it a modern look. Wear a men's bomber jacket over your sweater, with straight pants and oxford shoes. It is going to pump up your look. 
Silk Shirts From The 70s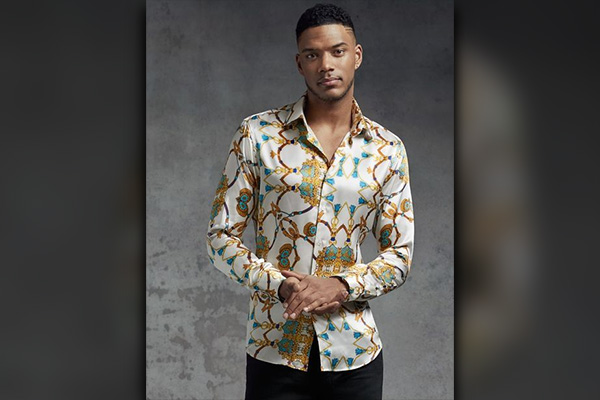 Silk shirts may look a bit extra for some in modern times but you should know how to tone down your look while you stand out in a crowd. Pick a vintage silk scarf to go with your silk shirt. To get a mild look you can wear a trucker jacket over your shirt and let the look speak for itself. Wear denim, paired with shoes that you like. Loafers may do the trick.
Rolled or Turtle Necks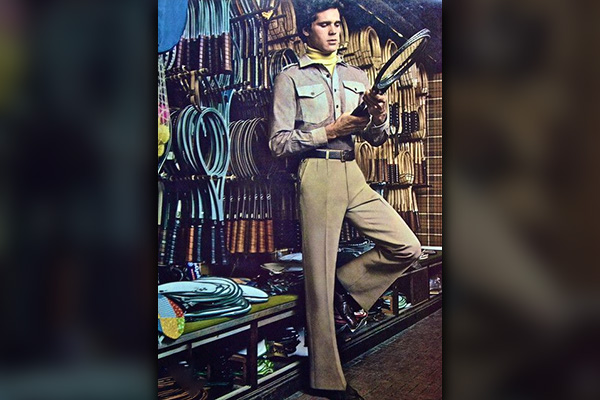 We have seen so many people wearing turtlenecks on an everyday basis, that we can count it as a 70s men's fashion revival. Such tops have been a staple for people since the 70s and they have never seemed to go out of fashion. Wear high-waisted trousers, with them, you can wear a shearling jacket or an aviator jacket along with boots preferably suede.
70s Wide-Legged Pants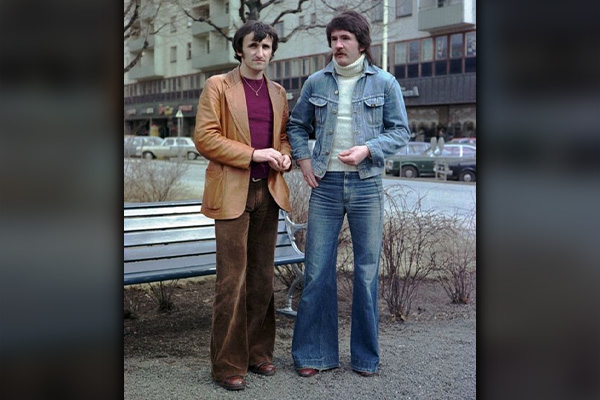 Wide legged pants were loved in the 70s and men wore them everywhere and for every occasion. However, wearing wide-legged pants might seem to be a bold choice, but you can wear them and dress lowkey. Wear a simple round-neck sweater, wear a varsity jacket over it, and wear sneakers to complete your look.
FAQs
How should men dress up for a 70s-themed party?
It all depends on the theme he picks, it can be peacock, hippie, rock, or disco. Then pick the colors and patterns, make sure the colors are bright and there are a lot of textures. Try platform shoes, wide-legged pants, vests, or turtlenecks and you can even add a harrington jacket over your look. 
What colors were worn in the 70s?
People used to wear bright and bold colors. Yellow, red, orange, pink, green, and purple were the go-to colors.  
What type of patterns were opted for in the 70s?
People preferred paisley, tie-dye, checkered, and stripes, aside from floral, geometric, and abstract prints. These patterns were loved by the people. 
Has 70s fashion been revived?
Fashion influencers turn to designers for inspiration and ideas on how to incorporate the 70s element into daily wear. Whether it is pops of color, prints, silhouettes, or detailing, you can find generous amounts of 70s fashion infused into current trends.  
Can you wear a leather sports jacket with 70s outfits?
You can always add modern twists to 70s outfits. It is all about you stepping out of your comfort zone. So, yes you can wear your leather sport jacket with a turtle neck and wide-legged pants. 
Can people incorporate 70s style in daily wear?
Yes, they can. You do not always have to be flashy but one can always style according to their fashion stance using the 70s clothing style.            
What kind of hairstyles did men keep in the 70s?
They preferred long hair with volume and longer sideburns. They liked permed and afro hair. However, it was the late 70s men started going for shorter hair.  
Conclusion
We have been greatly inspired by the 70s dressing style as we can see a touch of their vibe in all of our wardrobes. Also, we know for a fact that the ever-trending 70s fashion will always stay revived with a modern touch as people continue to want a certain hippie, effortless and relaxed twist in their style.