There is an ample variety of jackets with varying functionalities. One of the most comfortable yet functional outerwear being softshell jackets. They are light and soft jackets that are water-resistant and highly breathable.
Not only are softshell jackets aesthetically pleasing and modern, but they also provide optimal comfort, especially during outdoor activities where one tends to move and sweat a lot.
In this article, you will read all about softshell jackets. We will discuss their types, purpose, some of the softshell jacket styles and when you can wear them. We have summed up everything you need to know about the versatile softshell jackets, so that you can make an informed choice while buying one.
What are Softshell Jackets?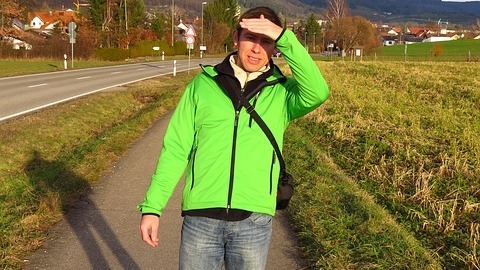 Softshell jackets are flexible, thin and stretchy, making them super comfortable and easy to layer. Even during a high output activity, you can easily move while wearing a softshell. They are not completely waterproof, but are highly breathable and wick away the moisture keeping you dry.
Due to their sleek style and snug fit, softshell jackets are appropriate for layering everyday casual outfits for men & women both. 
These jackets are usually made with soft polyester and nylon, making them an appropriate mid or top layer for outdoor activities. Also, a water repellent is used as a finish on the surface that makes them water resistant.
Besides nylon and polyester, there are several other materials used to make softshell jackets. The material determines the level of water resistance of the jacket and its wind-breaking ability.
If the jacket is insulated, you may not require further layers as the softshell alone will be enough to keep you warm.
Origin of the Softshell Jacket
The first softshell jackets were created by combining a water resistant fabric and fleece, back in the 1980s. The purpose of making them was to provide people involved in the outdoor lifestyle with a jacket that keeps them dry and warm but still allows breathability.
As outdoor activities keep evolving over time, so does fabric technology. As a result, there are various types of softshell materials available now. They all vary in weight, breathability, waterproofing, and wind-proofing ability.
As much as the softshell is considered technical outerwear, it is not by any means a lesser alternative in terms of style. The jacket looks very classy due to its fit and simple design, enhancing the wearer's appeal.
Softshell Clothing Specifications
A softshell jacket, if single-layered, is made with a single type of fabric.  The outer weave and the inner weave of the fabric are different. This aids moisture wicking from the inner side, which is the primary purpose of wearing a softshell.
If the softshell jacket is double layered, there are two materials used in its making. The outer one shelters you from light rain and snow, while the jacket lining wicks moisture and allows breathability. Softshell is mostly lined with sheepskin or synthetic fleece. 
The construction of the softshell jacket makes it light and stretchy, facilitating mobility while doing a strenuous workout or any such activity. Plus the breathability and moisture wicking qualities will help maintain the cool temperature.
A hood may or may not be a part of the softshell jacket, but it is a handy feature to have during occasional showers. It also has many zipped pockets which one can use to carry essentials, curbing the need for a backpack when you are out for a short while.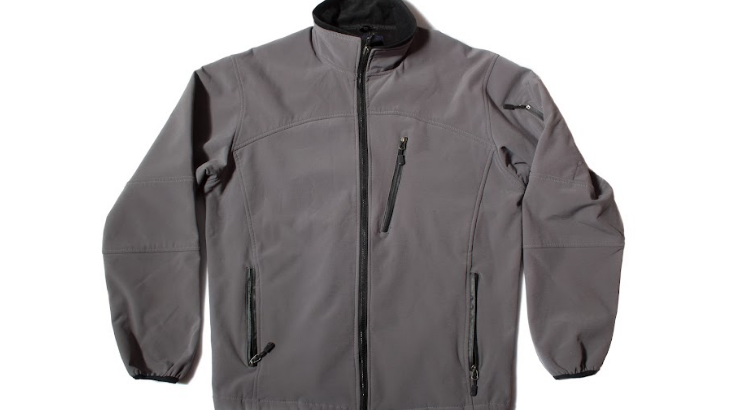 Types of Softshells
In general, softshell jackets are divided into two main categories. Stretch woven, or membrane softshell jackets. The key difference between the two being breathability and water resistance.
Stretch Woven
Lightweight and highly breathable, stretch woven softshell jackets are more appropriate for aerobic activities and when you do not need a high level of water proofing. They are perfect for mid layering due to their flexibility. The seams of a stretch woven softshell are not taped.
The stretch woven jackets are highly windproof due to their tight weave. Some jackets are made with a material that has a four way stretch, allowing a high level of water and wind resistance.
Membrane
Softshell jackets equipped with a membrane offer a high level of waterproofing. The membrane between the outer shell and inner lining is usually solid plastic or perforated laminate. They also have the seams taped, so that the moisture cannot get trapped.
The breathability depends upon the type of membrane used. Like different types of leathers that have varying permeability, the membranes in the soft-shells may have small or slightly bigger pores. 
This results in a jacket that is perfect at keeping you dry but is low on breathability and moisture wicking. Membrane softshell jackets are not as stretchy and lightweight as the stretch woven ones but beat them at waterproofing.
When you are out on activities such as camping, ice climbing or skiing, you can opt for a membrane softshell. You can wear it on a cold and wet day, but not when there is a heavy downpour.
Softshell Jacket Style Variations
When it comes to softshell outerwear, you will find different types of jackets which can be selected based on why and when you want to wear them. 
Standard Softshell Jacket
A standard softshell may be stretch woven or membrane equipped, lined with polyester. It is short in length with a snug fit.
Fleece Lined Softshell
There are soft-shells made with a fleece lining, which provides absolute coziness and warmth. They are better suited for day to day wear rather than for an activity that requires a high range of movement.
Tactical Softshell Jacket
Tactical softshell jackets are for personnel who need warmth, protection, and storage during challenging situations. Besides providing ample storage in the form of outer and inner pockets, it retains body heat and offers ease of mobility during strenuous physical activities. 
It is better to choose a stretch woven tactical jacket with a hood for added functionality.
What is the Purpose of a Softshell Jacket?
The main purpose of the softshell is wind-proofing, water resistance, and moisture wicking. It is breathable and stretchy, so wearing one means your body temperature will be maintained.
Keep in mind that the softshell is not the right garment to pick when there is heavy rainfall or snow. You should instead go for a hard-shell jacket which is completely waterproof.
Besides all the qualities mentioned above, the jacket is lightweight and easy to pack. You can even roll it and use it instead of a pillow while adventuring outdoor activities.
Are Softshell Jackets Waterproof?
Softshell jackets, even if the ones with membranes, are not completely waterproof. The DWR (Durable Water Repellent) finish on the outer shell of the jacket repels moisture and keeps you dry. But it may not keep you protected during heavy rainfall.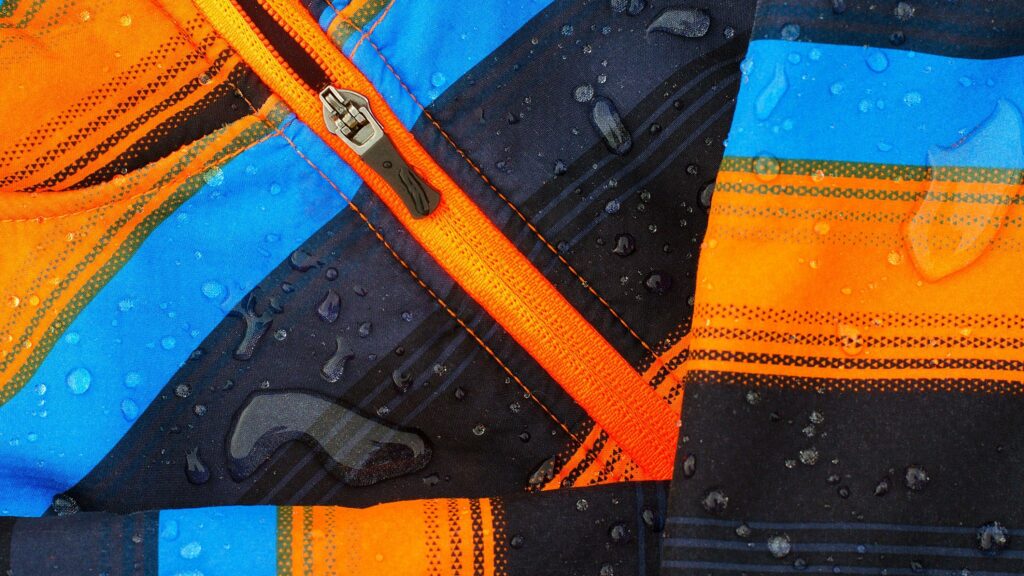 Besides the difference between water resistance and waterproofing, it is important to know whether the seams of the jacket are stitched or sealed. If they are not sealed, water may seep through them, soaking the inner lining. Just like you won't wear a leather jacket in rain, you won't want to opt for softshell jacket but instead wear a waterproof hard shell.
When to Wear a Softshell Jacket?
A softshell can be a practical outer or mid layer for high altitude mountaineering, snowboarding, or hiking. You can also wear it if you are off camping, or winter trail running. It provides adequate breathability as well as warmth when you wear it while running, or just casually for a morning walk.
Just like you would pick your lightweight leather jacket on a cool day, wear a softshell jacket during fall, spring or the beginning of winter.
Softshell vs Fleece
Softshell jackets, and fleece jackets, both are highly breathable and comfortable garments that are perfect for layering. The fabric of the fleece jacket is usually made with real sheepskin or synthetic polyester. Both of them are insulating and soft materials, providing warmth.
Unlike the soft-shells, fleece jackets are not water or wind-resistant. The main drawback to fleece jackets is that they produce lint and trap dust particles and pet hair. 
Soft-shells are definitely tougher than fleece jackets, making them a sensible choice for athletic activities.
Softshell Jacket Vs Hard-shell Jacket
Both softshell and hard-shell jackets are different styles of technical jackets. But the main difference between both is that of waterproofing. The main purpose of the hard-shell is to keep water from penetrating the jacket.
The hard-shell jackets are made with a crinkly material. They are not as breathable and comfortable as soft-shells, and definitely not flexible as well. But they are highly resistant to wear and tear, making them appropriate for extreme sporting activities.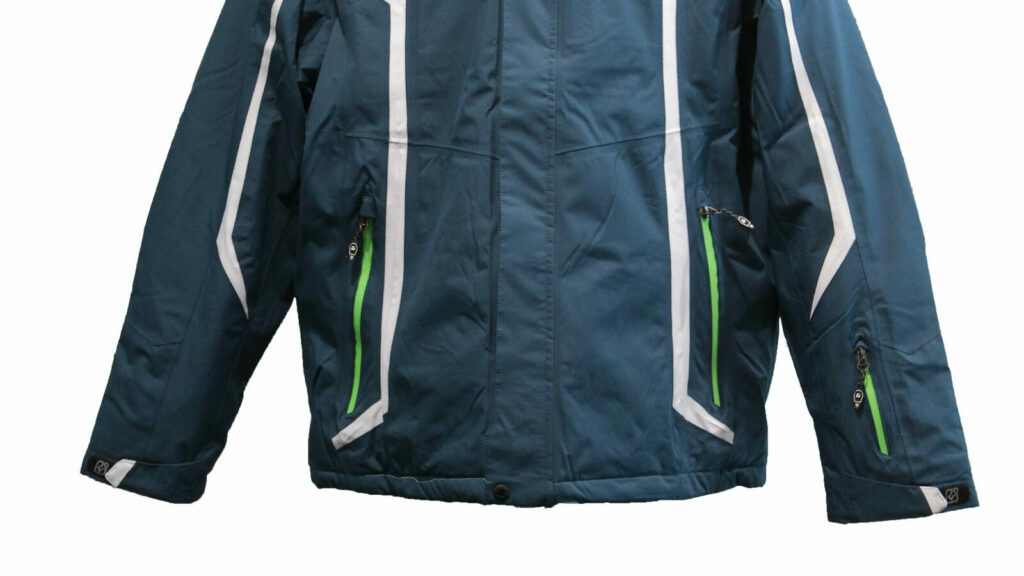 Are Softshell Jackets Better Than Hard-shell Jackets?
If we compare softshell jackets to their hard-shell counterparts, it boils down to when and how you are supposed to wear them. For instances that require waterproof outerwear, such as rain or snowboarding, choosing a softshell will not be a practical option. It won't protect you completely if you encounter heavy rain.
However, if you want a jacket for walking, running, hiking, or camping, the softshell is definitely the right choice. It is better than hard-shells when it comes to versatility. You can wear a softshell casually unlike the hard-shells which can be worn purposefully for waterproofing.
It is advisable to keep at least one hard-shell jacket and one softshell in your wardrobe if you are more into outdoor activities.
FAQs
What Does Softshell Feel Like?
As the softshell is made with flexible fabric and has a soft inner lining, it feels very comfortable and soft. The jacket is breathable and moisture wicking, keeping you relaxed even after an exhausting physical activity.
How Should a Softshell Jacket Fit?
The right fit is crucial for a softshell jacket. Thanks to its stretchy material, you can get a snug fit and still be able to wear a layer or two beneath the jacket.
Generally, the softshell jacket should be fitting so that the insulation remains intact, but roomy enough to allow layering. The length shouldn't be too long as that would hinder mobility during activities. Also, the length of the sleeves should be long enough to allow proper glove fitting.
What is the Point of a Softshell Jacket?
You wear a softshell due to its flexibility, warmth, and breathability. Other than that, the jacket offers a high level of wind resistance and repels water, due to which it can be fit for casual wear in cold and wet weather.
Do Softshell Jackets Keep You Warm?
Yes, the inner lining of the softshells, mostly fleece, nylon, or polyester, is enough to keep you warm. The in-built flexibility gives you enough room to wear more warm layers under it. Plus if the jacket has a hood, it gives you the added warmth and protection by covering your neck and head.
How Waterproof are Softshell Jackets?
Softshells are not 100% waterproof. The ones with membrane linings may protect you in light shower or snow, but the stitched seams and pores in the membrane will eventually get you soaked in a heavy downpour.
What is Double Weave Softshell?
A softshell that is made with a fabric having interlocking weaves is called a double weave softshell jacket. The inner weave is engineered to wick the moisture away, while the outer weave is smooth and water repellent.
Is Softshell Good for Running?
When you run, you tend to sweat a lot. The moisture wicking quality of the softshell keeps moisture away and helps you stay comfortable and dry while running. Moreover, the jacket is flexible enough to allow freedom of movement that is required in activities like running.
Conclusion
A good quality softshell is a vital outerwear to have if you want a jacket that doesn't inhibit movement and moves with you. It will also not restrict you as it can be worn in a range of weather conditions. Besides being a perfect layer for outdoor activities, your softshell jacket will come in handy for casual wear as well. In short, its versatility makes it the most practical garment for multiple situations.