The Beatnik fashion style was a rage in the '60s, embraced by men and women who didn't submit to conformity and had the vision to revamp their conservative, dull lifestyle. In fact, the Beatnik style was flaunted by several world-renowned artists such as Andy Warhol, Bob Dylan, and Allen Ginsberg and is still relevant today. 
This blog will discuss what a beatnik looks like, explore all the trendy looks, and learn how to dress like one. So let's revive the classy, casual outfits for guys and bring back the Beatnik looks from what is most popularly known as "The Beat Generation."
What is a Beatnik
Before we straight head on to how to dress like a beatnik, one should actually know what beatnik actually is. We all are well aware that the late 1940s and early 1950s epitomized conformity, with dullness in everything, from food to clothes. Significantly, men's fashion suffered typical neutral-colored suits, cardigan sweaters, or button-down shirts. 
Where there is conformity, rebellion is inevitable, bringing the 60s beatnik fashion. A radical transformation by artists, musicians, and novelists took America by storm, and their effortless yet non-conformist fashion style was coined "Beatnik" by a news columnist in 1958. 
So what is the male beatnik fashion? Well, it is everything that expresses creativity, freedom, and a little bit of rebellion. Their dark, sharp, refined style ranges from simple roll necks to rugged jackets and everything in between.
How to Dress Like a Beatnik
The timelessness and creativity of the Beatnik style make it appropriate to date because it's all about questioning traditions and exploring individual creativity. Now, You might be wondering how to pull off this exquisite apparel even today and flaunt a dapper look. 
Thankfully, this easy-going style is simple to replicate, and we will show you just how. Here are a few components that you need to put together to bring the Beatnik sensation back in full force.
Turtle Neck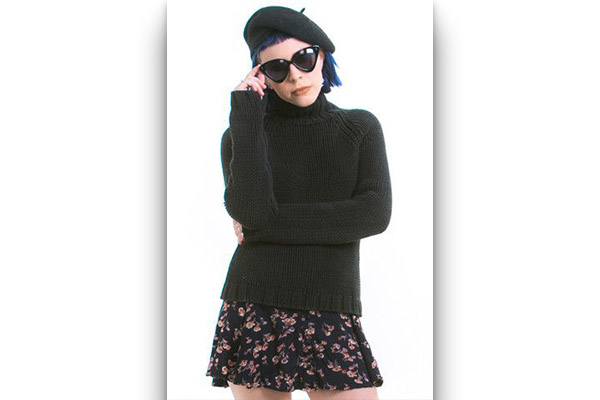 Turtle necks are a staple for every man's wardrobe, typically because they are versatile, charming, and worn in many different ways. These shirts or sweaters were the highlight of Beatniks' fashion in the '60s, were also significant in the 70's men's fashion, and are trendy even today.
A roll neck features a folded-over soft neckline slim fit; you can wear it layered, solo, and easily incorporated into your existing clothing. The best part? You can wear these all year round because the material can be anything as long as it's comfortable.
If you want to express a simple turtleneck as a component of the 1950s Beatnik fashion, make sure the color is dark, and the fit is sleeker to extenuate your masculinity. 
Wide-Leg Pants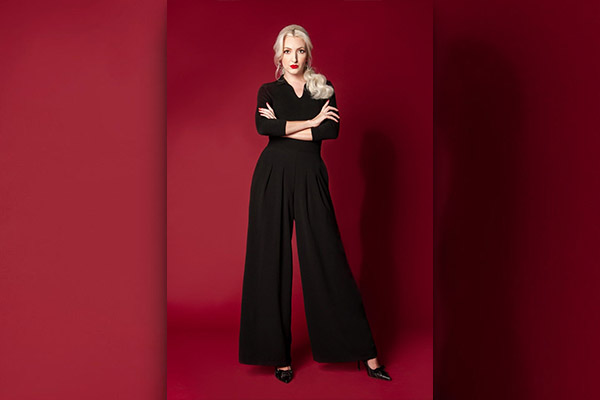 Who would have thought the casual, relaxed, understated wide-leg pants were a staple of Beatnik fashion? So many artists wore these comfortable, laid-back pants to determine the new dandy look of the 60s. 
You can feel relaxed yet look effortlessly put together wearing these, and style them with simple clothing from your existing wardrobe. Tuck down a plain or printed shirt, cuff the bottoms, and wear some funky accessories to top it off. 
Today, flare pants are primarily worn in pastels or white and contrasted with a darker top. However, break the tradition and flaunt dark-colored wide-leg pants to keep up with the classic Beatnik.
Beatnik style men fashion can be revived again, you can add a bit of modern twist by wearing wide-legged pants with a cool baggy button-down shirt. Own what you are wearing and be confident and that is all you need to do!
Black Jacket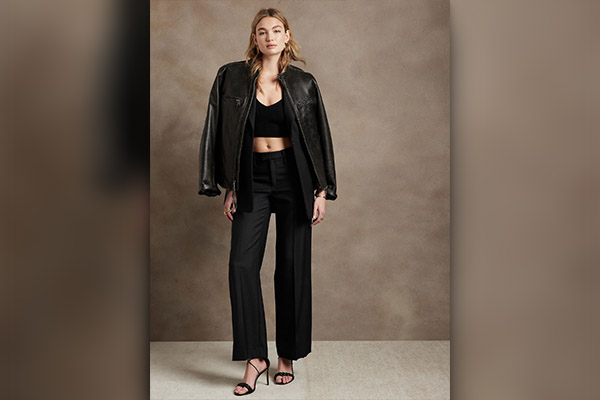 If you google Beatnik Fashion, you will likely see many of these style icons wearing a charismatic, tailored black jacket over their ensemble. A robust black coat is a show-stopper and a personal favorite for many, which is why this style will let you incorporate your personal preference into the Beatnik outfit.
You could throw on a functional pea coat or pair your outfit with a dapper leather jacket; whatever you select, go for something that falls on the form-fitting side of the spectrum and is either black or grey.
A sleek minimalist coat is all you need to up your fashion game and flaunt the black hipster 60s fashion. This beatnik look would still be dapper in today's world as men just want to add something new and exciting to their wardrobe!
Skinny Jeans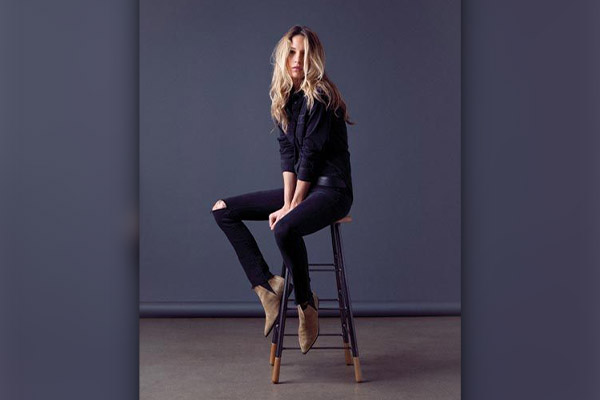 We're talking slim. We're talking smart. We're talking about the evergreen skinny jeans that are standard even today. Beatnik Fashion is all about rebellion against traditions, and these suave jeans were an apparent revolt against the looser-fitting pants worn by men. 
Our favorite part? These skinny jeans are the easiest to revive from Beaknik's fashion and fall under the men's essentials list when it comes to clothing. So grab on skinny-fit dark wash denim jeans, and pair them with a turtle neck or a casual sweatshirt. You can never go wrong with these.
Striped Shirt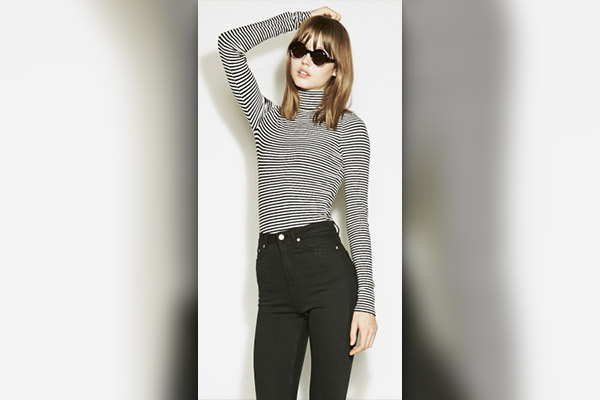 Talking of classics, how can we forget the most iconic piece of beatnik style clothing: a black-and-white striped shirt. It showcased a polished yet straightforward appearance, a significant factor in Beatnik men's fashion. 
You can flaunt both short-sleeved and long-sleeved striped shirts or sweaters and amp it up by throwing a trendy jacket on top. Just stick with the classic black and white palette, and viola, a staple from the Beatniks fashion, is readily incorporated into your wardrobe.
Beret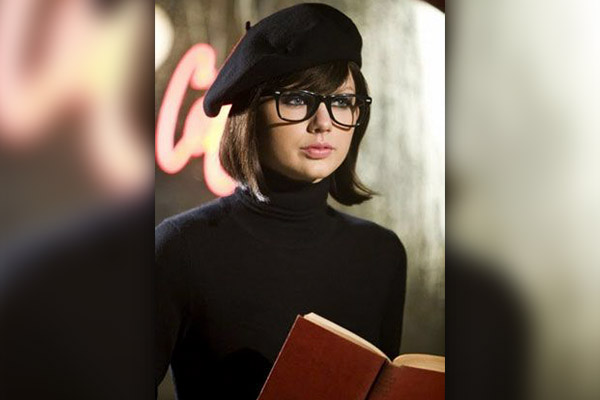 By now, you've probably gotten hold of the Beatniks' clothes and understood how to make them your own, but the Beatkink style doesn't stop there. It's true, Beatnik fashion embraced the minimalist aesthetic, but that doesn't mean we can't accessorize. 
You could go for a distinguished and dashing black beret that's a statement on its own and complements so many of those Beatnik Outfits. On the other hand, you could go for Fedoras if you're not feeling the Beret too much and want to give the Beatnik fashion a modern twist.
Dark and Oversized Glasses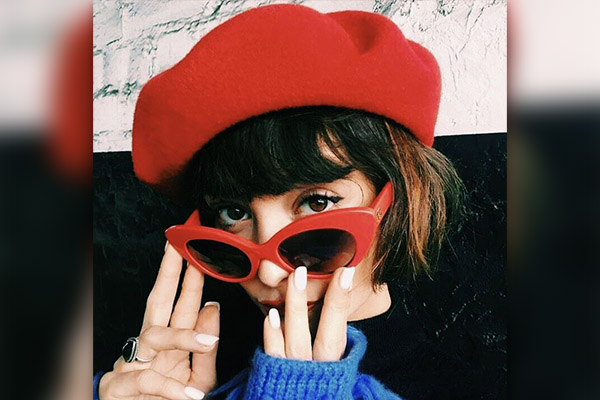 We are sure that by now you know a lot about beatnik clothes, well you should know about how you can accessorize those striking looks.
Gents you should know for a fact that less is more when it comes to accessories in the Beatnik World. However, there is an exception for some cool, dark, or oversized glasses. These chunky glasses were also a highlight of the 80's men's fashion and are a sensation even still. 
Many pictures from the 60s frequently highlighted the classic wayfarer style sunglasses, dramatic cat eyeglasses, or even clear glasses with thick black rims. Want to stand out? Add that fun element to your clothing and embrace a part of the Beatnik fashion, then these glasses are where you start.  
Loafers
Complete your outfit with pared-down footwear that's both trendy and relaxed in its own right. Beatnik Fashion was all about defying what's contemporary, and these practical black loafers are a comfortable way to do that. 
You can also go for classic flats instead of loafers, and you're ready to flaunt the classic Beatnik style.
FAQs – Beatnik fashion
What were Beatniks known for?
Numerous beatniks experimented with Eastern philosophy and religion which gave rise to concepts like "make love, not war," a fresh perspective on various sexual orientations, and increased liberty of speech. More hippies meant more bisexual or homosexual groups, which gave rise to the more accepting society we have today.
What was Beatnik fashion?
Beatniks prioritized freedom of speech and originality in their profession, and their attire mirrored this. Their form-fitting, gloomy clothing was appealing precisely because it was straightforward yet defiant.
How to dress like a beatnik?
For women, you can opt for high-waisted shorts and pair a striped shirt with them. Hand-knitted high stockings would go quite well with the sharp-colored stilettos. 
As for Beatnik fashion males, they can opt for wide-legged pants with a turtleneck tucked in Bluchers as shoes. Both men and women, they should not forget to wear their very popular Beatnik hat. 
The Bottom Line
Beatnik fashion was a sensation in the '60s, and we've provided you with all the information you need on how to become a beatnik. Of course, you can add your fashion elements, incorporate leather or boots and create retro yet stylish looks.
Fuse both retro and contemporary to pay an ode to the spectacular Beatnik fashion that changed history and gave us many elegant yet straightforward looks to brandish. If you mean to put a bit of beatnik style in your wardrobe then do not hesitate, to take some of our tips and merge them on your own and create another fashion era.
You never know who you can be inspiring, so gents take out those Beatnik clothing pieces and add some character to your outfit.