What To Expect In This Article?
Brief Introduction about Denim:
Jeans are said to be first found in North America but the Denim fabric used in making the jeans has taken its origin in Nimes, France. This is also called Serge de Nimes (Twill of Nimes) because of its history and Origin. Men's raw denim is made from strong cotton fabric, the way it is woven makes it different from the rest of the fabrics.
How is Denim Made:
What material is denim made of? and what efforts are put into making it? Denim was initially made by hand soon after it was invented, but with time and advancements in technology, machinery was developed to speed up the process. The special type of blue color of denim is made from a special indigo dye that is produced synthetically, to reduce the costs and help in speeding up the whole process. There are two procedures to make Denim, one is the shuttle loom and the other is the projectile loom method.
History of Selvedge Denim: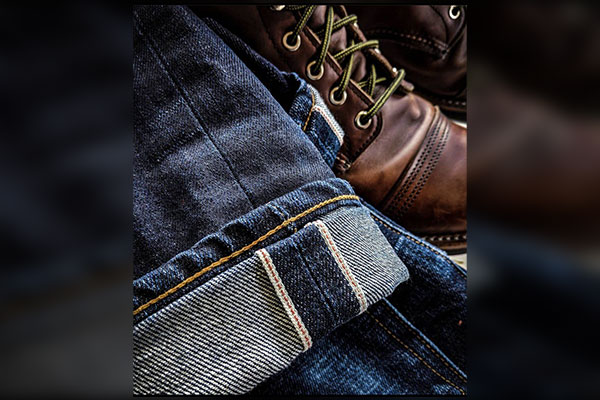 Denim has always been a part of clothing for mine workers, or people doing hard jobs as the fabric is famous for its strength and durability. It is now known to be an essential part of the everyday wardrobe and is loved by people from all walks of life. Selvedge means Self-edge, because of the self-finished edges this denim has to offer. The selvedge stitch came into existence just a little while ago and gained popularity because of its fine finishing. They are stitched or weaved by an old-fashioned method and are still appreciated by the people who know the real worth of Selvedge denim. There is a difference between the denim and leather material which we will discuss some other time.
Difference between Selvedge and Non-Selvedge Denim:
| | |
| --- | --- |
| ➤ Selvedge Denim | ➤ Non-Selvedge Denim |
| Selvedge Denim is made from a shuttle loom. The thread is passed in a back and forth manner without breaks to create a smooth finishing. | Non-selvage denim stitch type is from a projectile loom. Every row is made from a single thread that is woven throughout. This needs to be protected from the ends to keep the finishing neat. |
| Selvedge Denim is made with unwashed denim fabric. | Non-Selvedge Denim is made with prewashed denim fabric. |
| Selvedge Denim is usually designer-made and is not easily available in the market. | Non-Selvedge Denim is easily available in the market because of the ease they are made with. |
| Selvedge Denim is expensive, because of the efforts and time put in. | Non-Selvedge Denim is not very expensive, because of its availability and process of making. |
Is Selvedge Denim Worth Buying:
Is Selvedge denim a classic? Is it worth spending on Selvedge denim? Denim is a staple that almost all of us own in our wardrobe. They are comfortable to wear, are long-lasting, and are a perfect styling material. Denim jackets, denim jeans, and denim skirts there is at least one of these items surely available in everybody's closet.
Selvedge denim is an investment you will always thank yourself for. The quality, material, longevity, and price of selvedge denim make it a must-have for your wardrobe. Investing in something a little pricey may sound like a bad idea but what if they last you years and years of comfort? Selvedge denim is that piece of a staple for you. So the question of whether it is worth buying Selvedge denim can have a few simple answers:
→ It is made up of 100% cotton that will keep you comfortable all through the day.
→ The red tag it shows is a sign of honor for most denim freaks.
→ The longer you have the Selvedge denim, the better it gets.
→ Investing in high-quality selvedge denim is way better than investing in a lot of low-quality denim.
A person who would know the real worth of selvedge denim will need no points for convincing him to buy it.
Difference between the prices of Selvedge and non-Selvedge Denim:
Is Selvedge denim expensive? One must be wondering why selvedge denim is more expensive than normal denim. There are a few reasons for it:
1. The production of the selvedge denim requires more time than the normal denim as it is sewn with more precision and details.
2. The production of selvedge denim is more labor centric as compared to normal denim.
3. The weave of selvedge denim is denser and heavier than normal denim.
4. It is not easily found everywhere, big brands or designers produce selvedge denim.
5. Selvedge denim is priced high because it focuses on quality rather than quantity.
All these factors contribute to the high pricing of selvedge denim and are an expensive piece to invest in.
Styling Selvedge Denim:
Selvedge denim is hands down the best staple piece you can gift yourself. It can go with a lot of your outfits and can boost up your look in no time. Here are some ways you can pair your Selvedge denim for any occasion and be the star of the party.
Casual Day Out: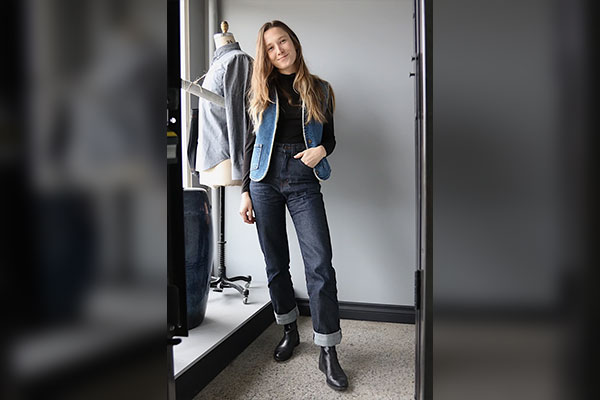 Leather pants are a great way to style yourself for a casual day out but selvedge jeans are no less because of the comfort and hip that they offer, you would want to wear them every day. For a casual brunch with friends or for a fun lunch hangout, put together these denim jeans with a camp collar shirt or a simple denim shirt, bright color sunglasses, and a pair of sneakers to complete the look you would be adored for.
Semi-Formal Look: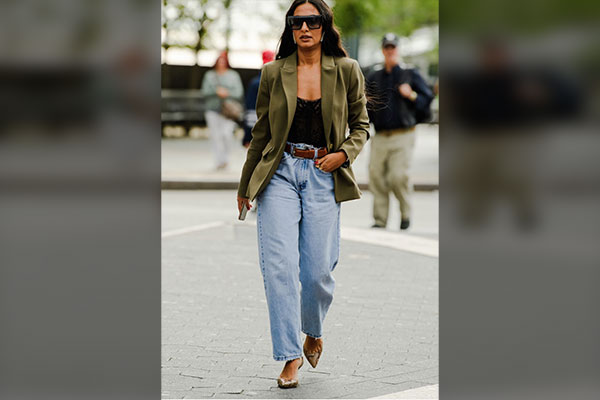 Sometimes you are not sure about what to wear to a gathering, not very casual but is surely not formal too. When not sure, always go with a semi-formal look. Adorn a selvedge denim jacket, with an undershirt and a pair of selvedge jeans for a perfect date, birthday party or simply to stroll the city.
Something Sophisticated: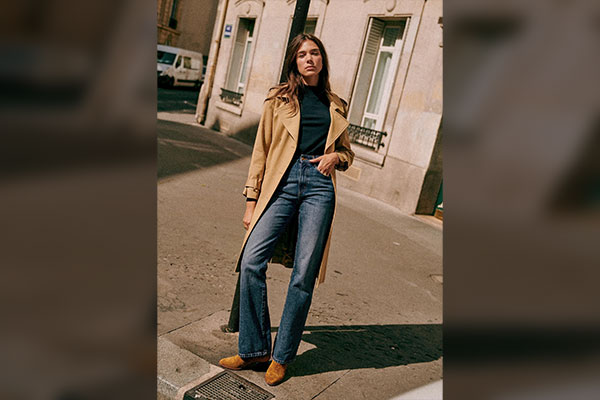 Denim is a perfect pick even for a formal event you plan to attend. The selvedge denim has the power to even make the formal attire look the best. Club together selvedge denim jeans in a grey color with a black formal shirt and a pair of dress shoes for a perfect work meeting, or a day out with a client. Top it off with a chic coat, and you are sure to win that deal.
Care Directions for Selvedge Denim:
There are some directions that you need to follow to care for your well-crafted selvedge denim. To make your denim last longer, the simple guide is:
1. Make sure to use cold water when washing your denim, on a medium speed.
2. Wash your denim after you have worn it several times, to add more years of life to it.
3. Try to air dry it rather than tup drying in the washing machine. This helps to preserve the fabric of the denim.
4. When washing for the first time, try to wash with similar color clothes or wash them alone to avoid any color bleed.
Once you have invested in a good selvedge denim jacket or jeans make sure to follow the care instructions, this little effort will help preserve the beauty of the denim for a long long time.
Conclusion:
We have put together a complete guide for you to easily invest in something that will stay with you for a lifetime. Spending money on something that you know is constructed with love and a lot of effort will make you want to have one for yourself. The best part about selvedge denim is, with time it will develop a fit that is specifically for you.