If you are looking for unique, high-end corporate gift ideas, you have landed on the right page. Luxury corporate gifts are the best way to show your VIP clients and your C-level executives, they are remembered.
The main goal of these upscale client gifts is to engage and build relationships with your VIP clients as well as a high-end thank you gift for your executive employees. They resemble employee appreciation gifts and corporate holiday gifts but they cost a bit more, that may start from a couple of hundred dollars to a thousand dollars.
These luxury corporate gifts include apparel, electronics, and mainly luxury wood gifts that exhibit a sense of appreciation to your valued clients and executive employees.
This comprehensive guide may help you please your VIP Clients, CEOs, CFO, and other C-level executives.
VIP clients serve as an asset to any organization as they are the cash cows of the business and to keep them happy and pleased is the only way to maintain the bond. This can be done by premium corporate gifts that might cost you a bit but will definitely give you a return in the future.
High-end Merchandise
Small luxury gifts make every client feel like they mean a lot, souvenirs, t-shirts, mugs, and much more high-end items will definitely stay with your clients for decades. These include:
Luxury Corporate Pen Set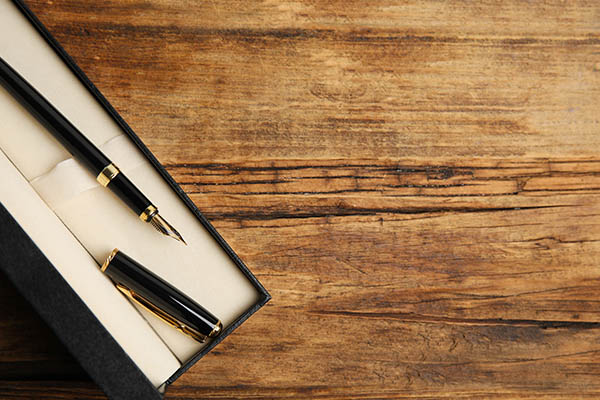 A high-end branded gift set always starts with a luxury branded pen set. This would allow your clients to write checks with confidence and style. Being a timeless gift, a pen set works as the best small luxury gift that will make your clients feel like a superstar.
Luxury Thermal Bottles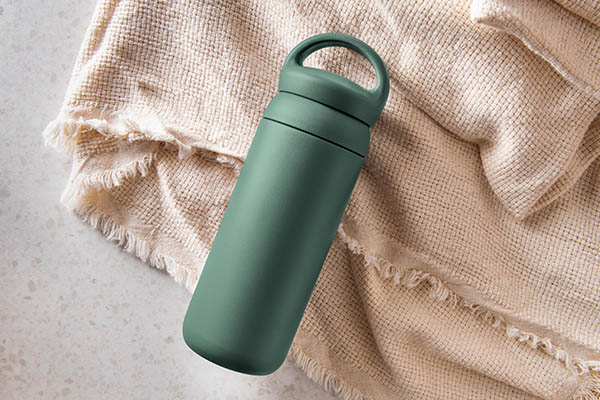 Gold is a hard material and fused with a luxury brand, the experience of drinking water out of a bottle changes. A luxury thermal bottle will always stay on your client's table, always reminding him of your brand and organization.
Bluetooth Speaker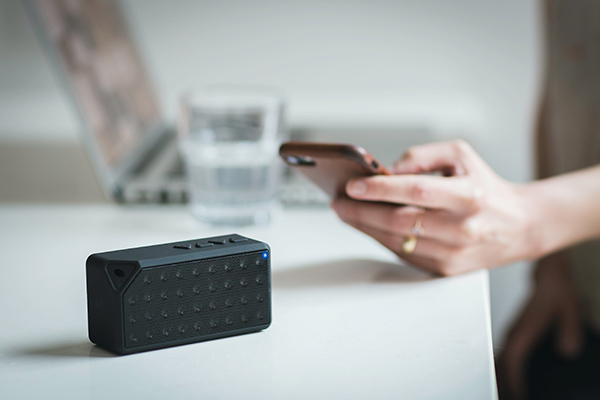 A branded Bluetooth speaker with your company logo will make your client feel special and recognized. Electronics serve as the epitome of luxury corporate gifts. 
Diamond Cufflinks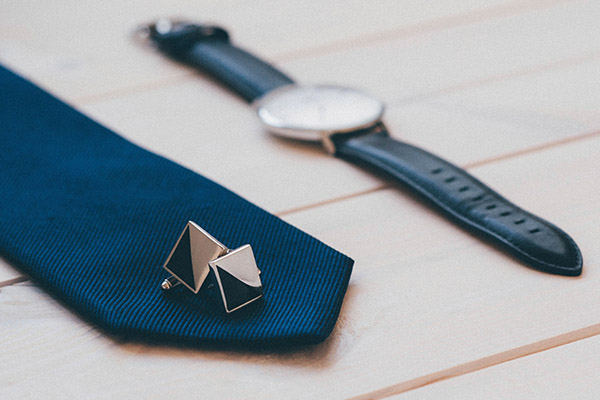 Maintaining a business casual style with a blazer and suit combination is incomplete without a set of luxury cufflinks. Gifting your VIP clients this elegant corporate gift will portray a sense of recognition and acknowledgment.
Luxury Sport Sets
Everyone likes to play some sport as a hobby and to maintain their fitness, gifting your VIP clients a luxury sports set will uplift their mood and will ensure them that you care about their well-being.
Luxe Golf Set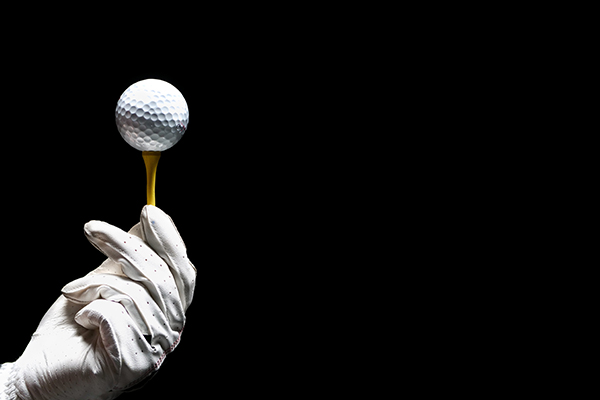 Gift your clients a golf set so they put your brand in the middle of their game and know of their worth. Along with athleisure wear, a golf set will definitely elevate your client's mood.
Classic Tennis Set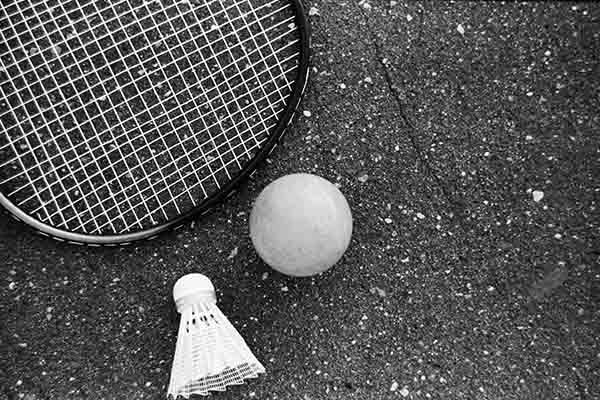 A luxury tennis set is one of the best VIP package ideas, this includes a pack of tennis balls along with a branded racket which will definitely help you express your regards to your VIP clients.
A Snooker Cue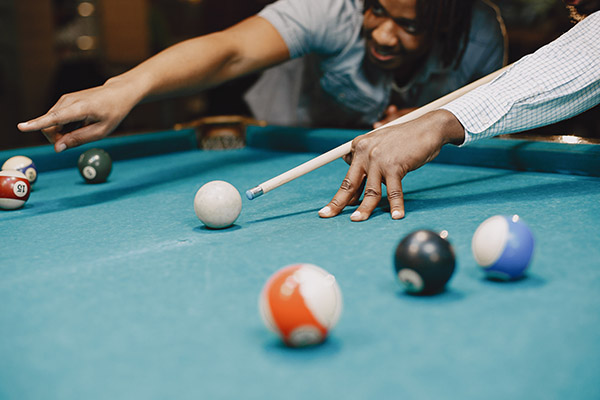 A luxury snooker cue can easily cost you a couple of thousand dollars but it may work as one of the best client appreciation gifts that inhibits a sense of regard among your VIP clients.
Luxury Apparel
Branded apparel is the best go-to when it comes to luxury corporate gifts. Having a luxury branded outerwear, t-shirt or any outfit will elevate your client's ambition to keep working with you. When it comes to luxury leather outerwear, The Jacket Maker is the best place where you can find customized luxury gifts for your VIP clients.
Custom Leather Jacket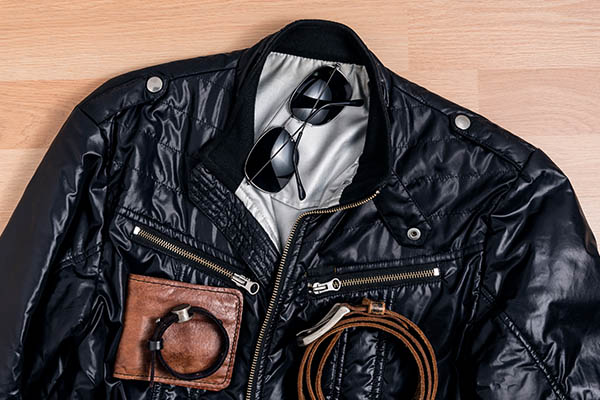 A custom leather jacket is a timeless piece of outerwear that is loved by many. Getting your VIP client one of the best leather jackets from The Jacket Maker will definitely elevate your bond with him.
Trench Coat
A leather coat is an executive wear that helps a lot in winters. You can gift your client a custom trench coat made of full grain leather that will definitely stay with him for decades.
A Luxury Button-Down Shirt
Cotton is one of the luxe fabrics when it comes to button-down shirts for women or even men. Gifting your client a branded luxury cotton shirt will make them aspire to your efforts.
Luxury Consumable Gifts
Consumable gifts are a type of luxury corporate gifts that you can eat or use. They differ from basic experience gifts as they add value to your efforts. They include various things like chocolates, cosmetics, perfume and even high-end drinks.
Luxury Chocolate Box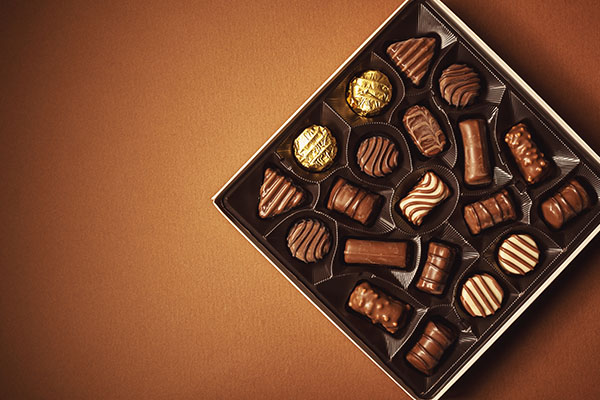 A luxury chocolate gift box is something that will always elevate anyone's mood, especially someone who has a sweet tooth. They serve as the perfect luxury consumable gifts for your VIP clients.
Luxury Cheese Board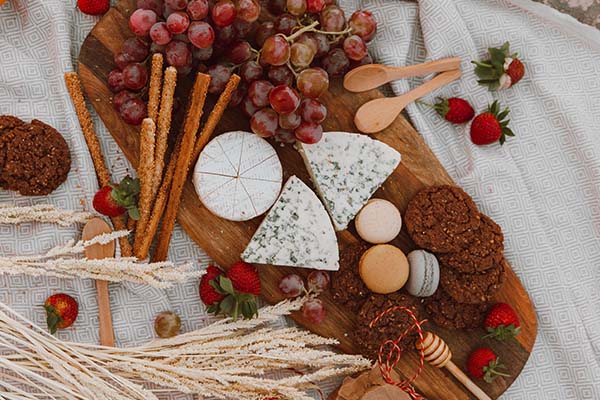 A cheese tasting party is loved by almost everyone so why not gift a cheeseboard to someone who loves cheese tasting. The board consists of a variety of cheeses from all over the world that can serve as the best luxury consumable gift for your corporate clients.
Tea Leaf Mix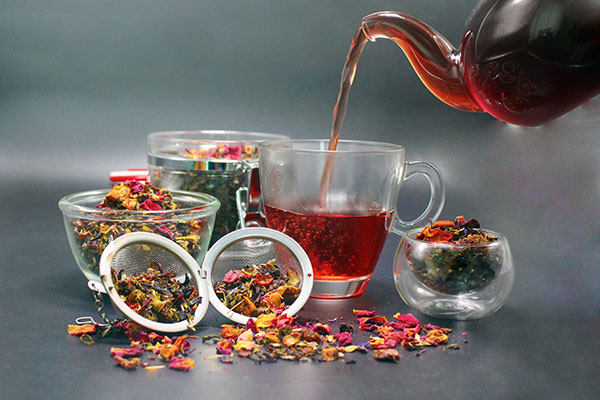 Tea is one of the most common beverages that is a top-notch relaxing agent. A cup of tea can make you relax after a long day of hectic work. A tea leaf mix is one of a kind of luxury corporate gift.
A Fancy Perfume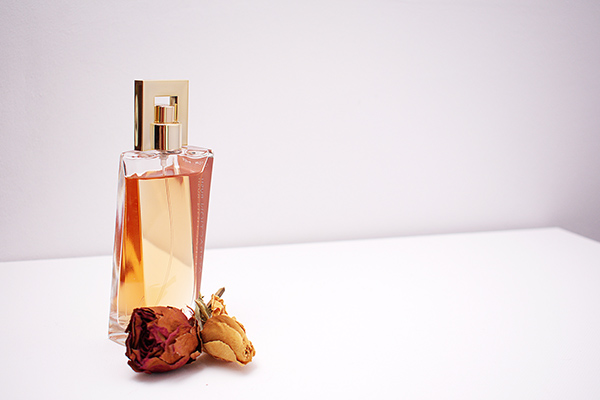 Heading on to the fragrances, a nice branded perfume is the best gift for him or her that may remind him of something along with keeping your client feeling fresh.
Eye Shadow Palettes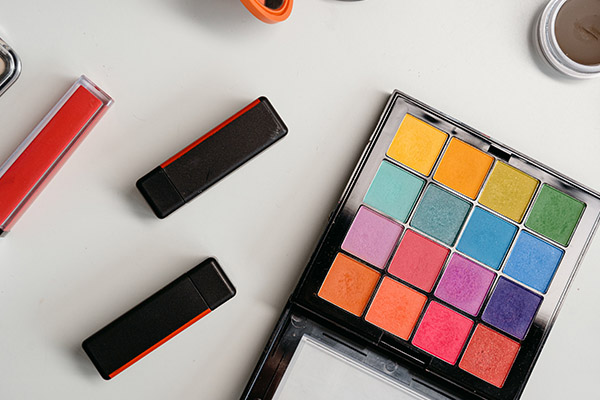 When it comes to cosmetics, an eye shadow palette serves as the best for women who like to master model outfits. Serving as a small corporate gift for your female clients, an eye shadow palette will definitely make them happy.
Luxury Travel Essentials
Be it a corporate meeting or a business trip, almost every executive needs a hand on a leather bag, be it a messenger bag, duffle bag, or even a laptop bag and you may also need something to keep your documents organized and in one place, following is a list of luxury executive gifts that one may require while traveling.
Leather Laptop Bag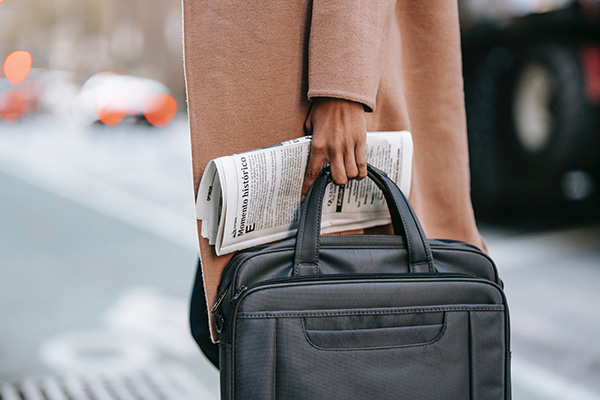 A laptop is the most important asset any person needs to keep safe, a custom leather laptop bag or sleeve serves as the shield that protects your laptop from damage while exuding utmost style.
Leather Duffle Bag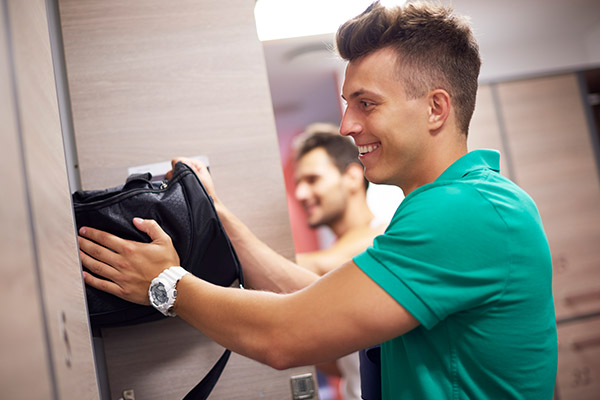 A leather duffle bag is a style-oriented approach to carrying your luggage on a business trip. It may serve as one of the best premium corporate gifts for your client who likes to travel a lot.
Leather Messenger Bag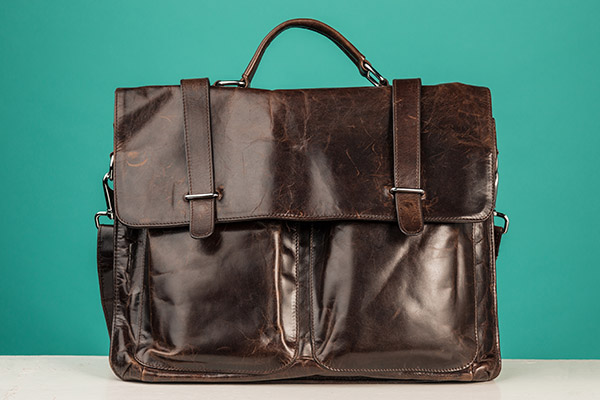 A leather messenger bag has more room within compared to a laptop bag, and may have the capacity to hold almost all your essentials for your business trip. They are also used as a daily runner to the office that can carry your laptop and keep all your documents organized in one place. Talking about a luxury corporate gift for your client, a messenger bag serves its needs well.
Custom Document Holder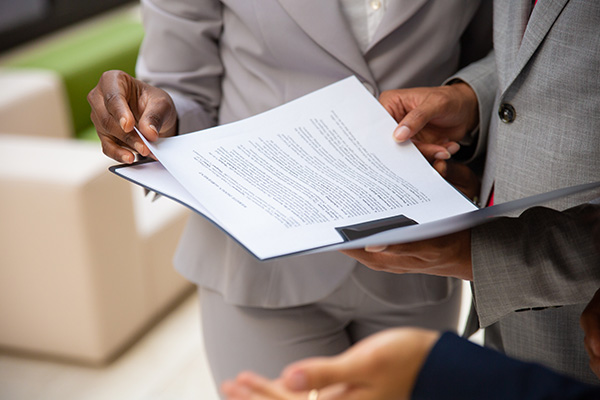 A custom leather document holder can be a must-have for c-level executives as they believe in hard copies as well as soft copies. A personalized document holder is something that will help them keep their papers organized and in one place.
F.A.Qs
How much should I expect to spend on a high-end gift?
It totally depends on your choice, a high-end branded gift can cost from a couple of hundred dollars to a couple of thousand dollars. 
What goes in a luxury corporate gift box?
A luxury corporate gift box can include a variety of items that can include a custom leather wallet, document holder, passport cover and much more. 
Why is corporate gifting to VIP clients important?
Corporate gifting is highly important as its expresses your regard for your clients and shows how much you value them. 
A Luxury Corporate Gift Take Away…
As now you know a lot of options that you have for luxury corporate gifts for your clients, the main reason to gift them is to show appreciation towards them. Investing money, time, and thought process presents a vibe of effort and maintaining a bond between the business and client, a luxury corporate gift strengthens this bond by making your client feel valued and acknowledged.