Life is too short to wear boring shoes. But worry not, because there is a multitude of shoe varieties available for men. So when you are crafting your ultimate capsule wardrobe, you also need to think about footwear options that would fulfill your everyday needs.
We believe that every man owns basic footwear in their closets. If you are aiming for the perfect first impression, then you need to choose your shoes wisely. You can choose from shiny dress shoes, comfy sneakers, or tough boots depending on where you have to go.
However, when you are not going to work and not staying at home either, you will need men's casual shoes. With these everyday shoes, you can go for long walks and not feel tired at all. These are the most comfortable shoes.
Choosing the best casual shoes is no rocket science because it all depends on what you will be wearing. Whether you need restful shoes to match your summer outfits or men's business casual shoes that go with work wear.
Here is our selection of the best shoes for men in 2023. We are sure you will find a pair that suits your style and comfort.
What To Expect In This Article?
Sneakers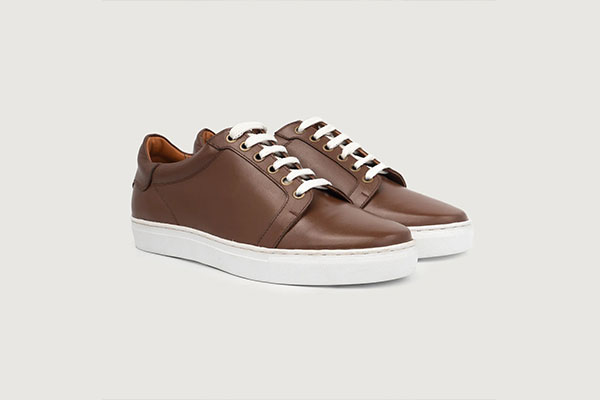 Sneakers are the ideal streetwear for men who want to dress up in style. The upper part is made of leather along with a strong rubber sole. This keeps your feet comfortable all day long. You can wear it in your daily workout routine or when running errands. On the other hand, you can even wear it to work on casual Fridays with your business suit.
There is also a wide variety of leather sneaker styles available. Each one of them is perfect in its appearance. We will walk you through some of the unavoidable sneaker styles.
High-top sneakers
The exceptional feature of high-top sneakers is the zippered cargo pocket which can be used as a storage space for essentials. Now how can you ignore such a feature? It comes quite handy when you want to go on long walks or run errands after your workout run. It has a round rubber toe cap that protects the wearer from impact.
Low-top sneakers
Low-top sneakers are best to complement your fashionable outfits. Since the leather used for the upper and rubber used for the soles is of good quality, these popular men's shoes turn out to be very hard-wearing. If you choose them in white with color contrasting laces, you will be at the top of your style game.
Canvas sneakers
Canvas sneakers display an aura of class and style. The canvas upper and white outsole gives it a rather simple and everyday look. You can wear it with jeans and any t-shirt or polo shirt. These sneakers are lightweight and flexible and can be marked as casual sneakers for men.
Slip-on Moccasins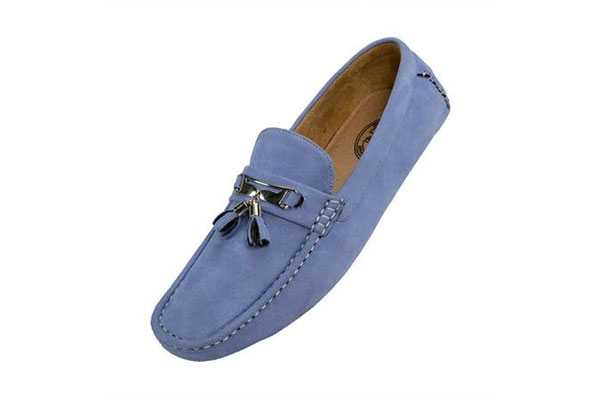 A budget-friendly option is the comfortable slip-on moccasin. These are ideal for wearing both inside and outside the house. It is crafted with a light fabric such that it gives your feet a soft feel.
The slip-on style is very laid-back and easy to put on. You can slip them on while doing your house chores and then go out to run some errands and be back again without changing them. It is
Since they are soft and light in weight, they can be easily kept in your backpack or luggage when traveling. You can wear them anywhere and at any time and be as content as you can ever be.
Plain-toe Oxfords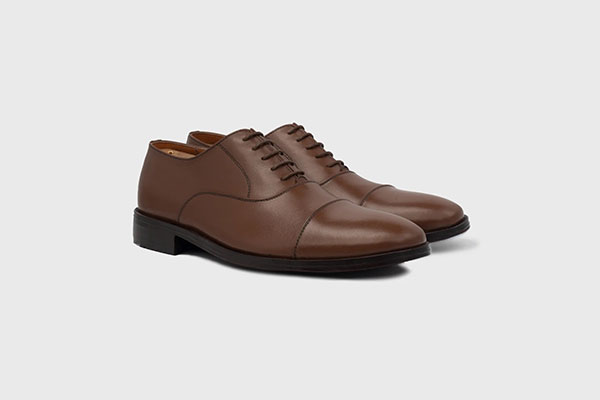 If you are looking for the ultimate combination of comfort and style then you will adore the plain-toe oxford shoes. These cool men's shoes are less stuffy with a canvas exterior and leather upper part. It also has a soft footbed with a warm lining which keeps you insulated in the cool weather.
Oxford shoes are the best comfortable shoes for work. Try them with any white shirt paired with jeans or Capris. It gives the wearer an instant refined look. You can even wear them at your friends' get-togethers.
Loafers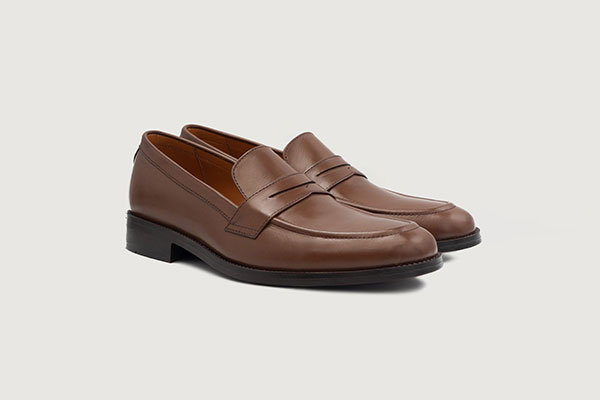 If you have lots of errands on your part and you don't want to comprise your comfort then the slip-on loafers are best for you. You can opt for leather loafers with a built-in orthopedic insole. This special characteristic gives extra arch support and reduces foot fatigue when going on long walks. The upper part is made of simple leather which makes it the best option to match any smart-casual outfit.
Loafers are available at the most affordable prices and we recommend you keep at least a pair in your closet. It is so durable that you can spend all day walking. You can even pair it with your farewell outfit.
Tennis shoes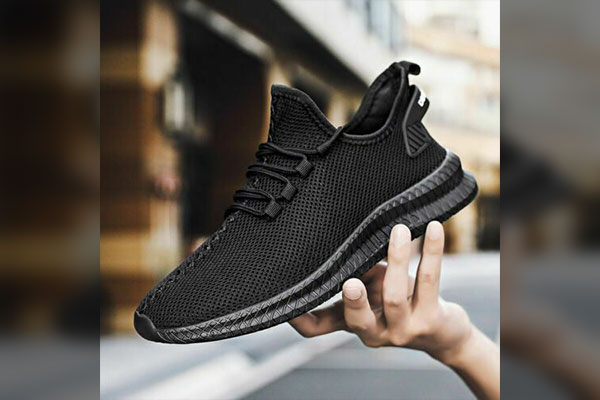 Are you looking for footwear that is sturdy and versatile and provides comfort with style? Tennis shoes are your safest bet. These shoes are an eye-catching and good choice for fashion-conscious men. It has a suede leather upper which is very strong along with rubber soles. With all these qualities it is still light in weight. These shoes are perfect for men who have lots of traveling on their plates.
Classic Suede Moccasins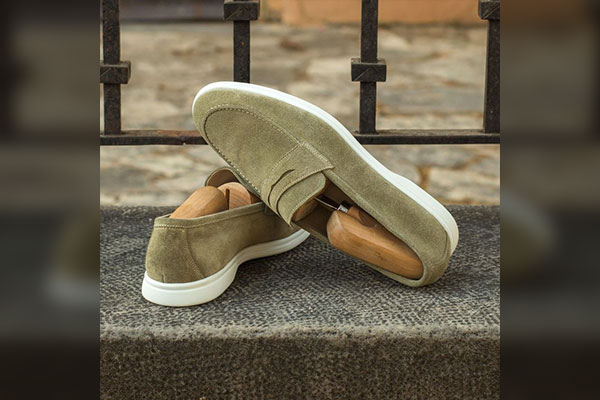 Some stylish shoes for men have so much to offer than just walking. That being said, we need to mention the classic suede moccasins here. These moccasins are crafted from the most flexible suede leather which is very soft to the touch. When wearing these for walks or drives, you will feel your feet are cushioned. They can be used regularly for years because of their special lightweight rubber sole.
Boat shoes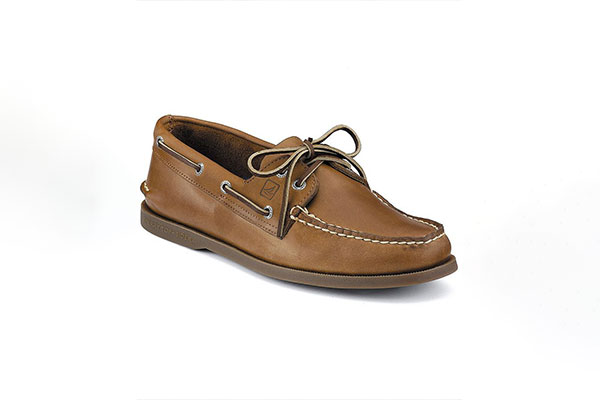 Boat shoes stand apart in terms of style and elegance. They cannot work like your usual in-house shoes but if you are expecting guests at home, these shoes can showcase a combination of relaxed and classy vibe.
These shoes are made with the best quality leather with a soft inner lining and a rubber sole. They provide good arch support and can be worn all day long without any compromise on comfort. A red blazer outfit paired with a red boat shoe is no doubt a killing combo!
Chukkas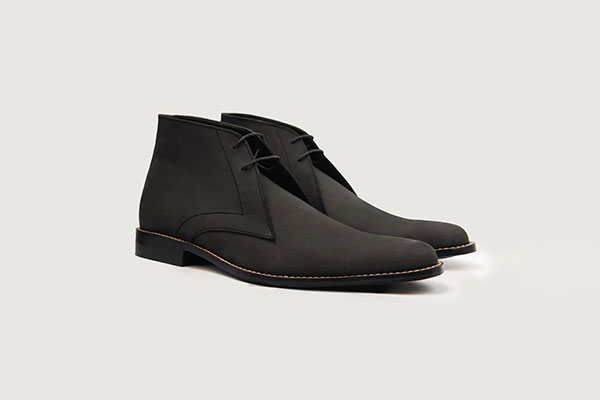 Chukka boots are crafted with the finest Brazilian suede leather with a synthetic suede lining and a rubber sole. These features help the shoes in providing insulation during cold weather and breathability during hot weather. The design of the chukka is also exclusive as it is the best combination of a boot and a shoe. It is an evergreen shoe that can be worn all year long.
FAQs
What are the most comfortable shoes?
The most comfortable shoes are those which have extra arch support and soft inner lining to handle foot fatigue.
Which type of footwear is best for men?
Sneakers and running shoes are the best shoes for standing all day.
Which shoes are better for daily use?
Loafers and casual sneakers are better for daily use.
Can you wear sneakers daily?
Yes, you can wear sneakers daily but do give a day between the wears because it helps your shoes to air out properly. They might get moldy and start to smell if you don't do so.
How long do everyday shoes last?
As a general rule of thumb, shoes that are used for running every day should be replaced every 8-12 months. However, some shoes last longer and some wear out quickly,
Conclusion
Casual shoes are an important wardrobe staple for men who are always on the move. These shoes must provide comfort and make the wearer's walk smooth and easy. From the guide above, you can choose an everyday shoe that matches your requirements and style.