Optimization of your affiliate links and products for The Jacket Maker on social media would be incomplete without YouTube. A viable option for promoting affiliate marketing content that has a few set rules of it's own that when understood, can prove to be a great choice for furthering your affiliate marketing for The Jacket Maker.
What To Expect In This Article?
How to Promote The Jacket Maker on YouTube And Make Money
Below you will find just how you can use YouTube to easily and subtly promote The Jacket Maker's affiliate links, products and content without much hassle, over-thinking or stress.
1 –
YouTube Video Insertions made Easy
There are two ways you can insert your affiliate links into YouTube videos.
For those who are new to this, annotations on YouTube are clickable images and text that you can use in your videos that encourage viewers to take action at specific time points in your video. They appear as text boxes, images and previews that pop-up while your video is playing.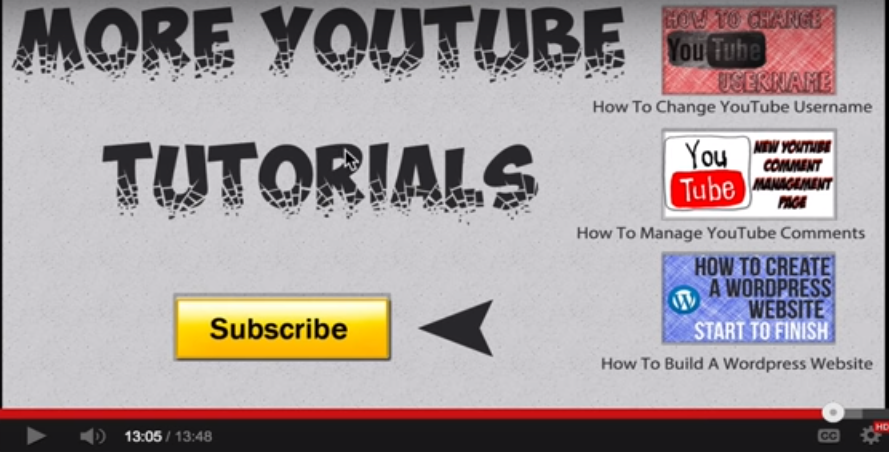 Well optimized descriptions on YouTube can actually help your rankings in YouTube search. Aside from your video title and tags, your video description helps YouTube to understand the content and context of your video. It is important therefore, to write smart video descriptions to get the most out of YouTube.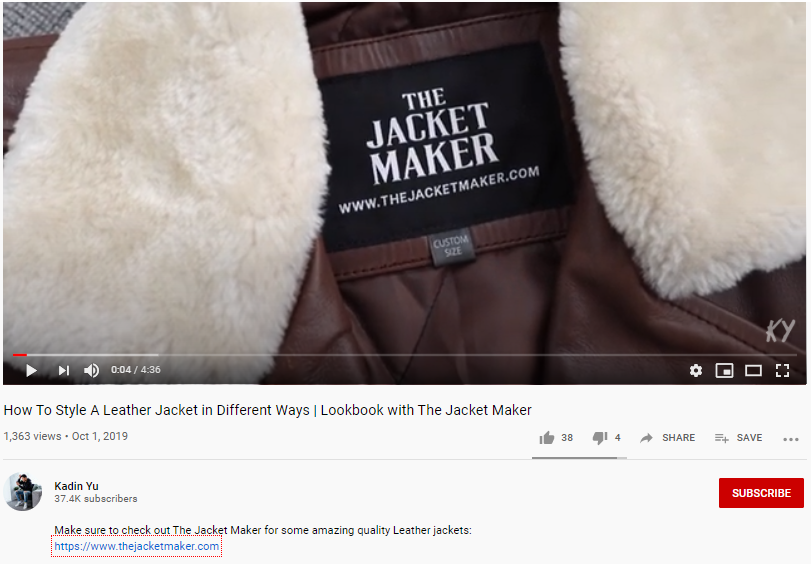 2 –
Make Topics on Leather Jackets:
This point helps you to organize and optimize your affiliate links and products to not only be engaging but also easily understandable. Below are a few examples.
The Jacket Maker Review: This is a great way and a popular choice of many YouTubers to create product reviews. In this case, The Jacket Maker Review would be an awesome way to share a personalized approach to the products that will also be unique and 'reality-based'.
How-to Videos: Another great idea for which you will find many good examples, are how-to videos through which you can creatively use The Jacket Maker's affiliate links. Below are a few ideas to help get you

started.
How to Style a Leather Jacket

: Sharing your personal tips, ideas and more on how to style a leather jacket, never gets old and everyone's looking for a fresh perspective on this point.

How to Wear a Bomber Jacket

: Bomber jackets are forever a favourite for millions. Sharing your thoughts and views on how to wear a bomber jacket would be another great idea.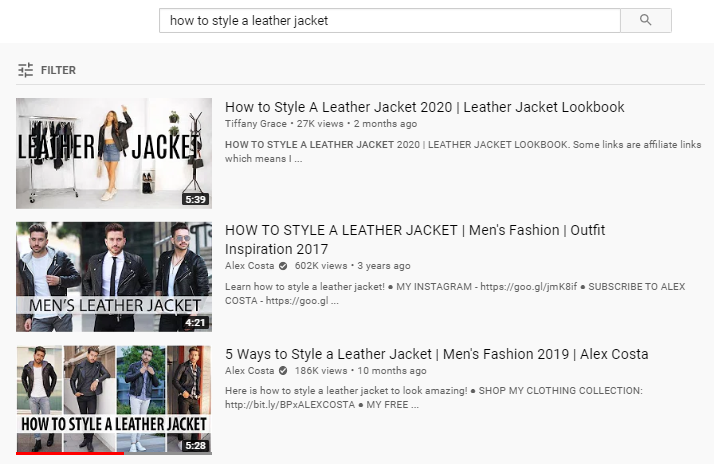 Answer the Public: To up your game on creating more personalized and engaging content for The Jacket Maker's affiliate links you are to promote, opening up a conversation with viewers regarding leather jackets would not only make a great way to create content but also a high chance of getting more views, interaction and more.
How to get Views on YouTube:
Another aspect of YouTube affiliate links and content for The Jacket Maker is for you to get as many views as possible. How do you get views on YouTube? Below are a few ways.
1 –
Share your Videos on different Social Channels and Communities
This isn't a new way but one that is used by many YouTubers. Sharing your videos on other social channels such as Facebook, Instagram, Twitter etc. can help drive some viewership to your videos. Communities too are a great way to add more to your viewership by sharing your videos on such platforms as Reddit.
2 –
Upload Content with Consistency and Quality
Now here's a point that's a given and should be applied to all of your affiliate links, content and products for The Jacket Maker. This needn't apply to just YouTube but all the platforms you may be using, and that is a good quality, consistency and professional appearances. These elements can make or break your efforts of getting more views, likes, comments, shares and ultimately conversions.
3 – Optimize your Video by Keywords
Optimization of your videos by keywords is yet another way to get more views on YouTube. This is applied to the title, description and tags. There are many lists available on the different keywords based on categories that can help you achieve this point effectively. Make sure that the keywords are best suited to the type of content and subject being discussed.
4 –
Use Proper Thumbnail
This one is another point that isn't new and chances are you already are aware of this one. Using proper thumbnails for your videos make a difference and also gives a very professionally polished look. Select a thumbnail that is appealing and that encourages viewers to click on your video.
5 –
Create a Playlist
Creating a playlist is a great idea that is also popular among YouTubers. By creating a playlist you not only show how organized you are but how professionally you handle different projects and in this case affiliate marketing for The Jacket Maker. Playlists enable you to store certain videos based on type, content, brand, or whatever and whichever way you'd like to organize your videos.
YouTube Send-off
So there you have it, some great ways to make use of YouTube for your affiliate links, products and more for The Jacket Maker. Not only that, you now know of how you can give your videos a more professional look and feel as well as get many more views in many different ways. If you have any questions regarding this or any other point regarding The Jacket Maker's Brand Ambassador Program, please don't hesitate to reach-out to us at affiliate@thejacketmaker.com Good luck!