Most of us relate to Boxing Day as the day after Christmas when we indulge in shopping, family get-togethers or sporting events. There are so many things to do on Boxing Day, that the need to look great and effortlessly put together becomes even more imperative.
In this article, we will touch base on everything related to this day, from its origin to trendy outfit ideas to celebrate the day with style.
Boxing Day is celebrated with lots of enthusiasm in many countries around the world, such as UK, USA, Canada, Australia, New Zealand, Ireland and Scotland. It falls on December 26th and is a public holiday in most of the countries celebrating. The Christmas fun continues on Boxing Day as people enjoy having family and friends over for further celebration.
Boxing Day is also strongly associated with shopping sprees. People flooding the malls and their favorite stores to either get their hands on exclusive discounted deals or to exchange or return gifts, whatever the case may be.
Many sporting events are also held on Boxing Day. Any of these activities call for dressing up with style and follow the contemporary 2023 trends to keep up with the festive feel of the day. 
Origin of Boxing Day
Why is it called Boxing Day? To put the confusion to rest, Boxing Day is not in any way related to the game of boxing.
There are quite a few theories about this day and its origin, celebrated the day after Christmas. One of these theories suggest Boxing Day, as a day when wealthy people packed gifts in boxes for the less privileged and distributed them, the day after Christmas.
Another premise about the name and origin of this day, links to donations gathered up to Christmas that are collected in the alms boxes placed in the Churches. Priests open them the next day and help the needy with the collected cash or kind. The custom is also said to be the reason behind naming the day.
Whichever rendition you wish to believe, Boxing Day is the time to enjoy with family or friends, especially the ones you didn't see on Christmas day. Dress up nicely to look and feel your best while celebrating this day.
What is Boxing Day in the US?
Just as Boxing Day is celebrated in the United Kingdom, New Zealand, Australia, Canada and many other countries, it is also celebrated in the US along with a twist. Also known as St. Stephen's Day and Goodwill Day, the Boxing Day in USA gives an opportunity for everyone to enjoy a continued celebration with loved ones as well as experience the joy of giving that is wrapped up in this universal holiday.
Besides being a day to give presents to the needy, Boxing Day is also considered an occasion to shop in the US. Brands and stores offer exclusive sales for the day and usually make abundant revenue due to the huge turnover of shoppers. This is also the perfect time to return or exchange items received as gifts for something else.
Boxing Day Outfit Ideas
Depending on how you plan to spend the day, there are several outfit ideas that you can try on Boxing Day. As it falls on the 26th of December, incorporate voguish winter trends into your look.
If you are with your close knit social circle at home, a relaxing outfit is appropriate. You can pick a trending fashion aesthetic as a theme for your party to make it even more fun.
For a casual lunch or a winter walk, choose something comfortable, such as a turtleneck with jeans and high top boots.
Both men and women can choose what to wear on Boxing Day by keeping in mind the trending holiday colors. Boxing Day colors are the same as Christmas and holiday colors, portraying the fun and the spirit of festivity.
Incorporate red, green, yellow or white as they are traditionally associated with the festive look. Or go for black, brown, purple, burgundy, indigo, or magenta hues for outfit ideas for Boxing Day events. These colors will help you create something contemporary yet attractive.
The Jacket Maker brings you some outfit suggestions for men and women that you can try on Boxing day.
Boxing Day Outfits for Men
Men can pair classy winter staples such as warm coats, turtlenecks, khakis and corduroy pants to create outfits for Boxing Day activities. Here are a few ideas to get you started.
Dress Shirt With Corduroy Pants Outfit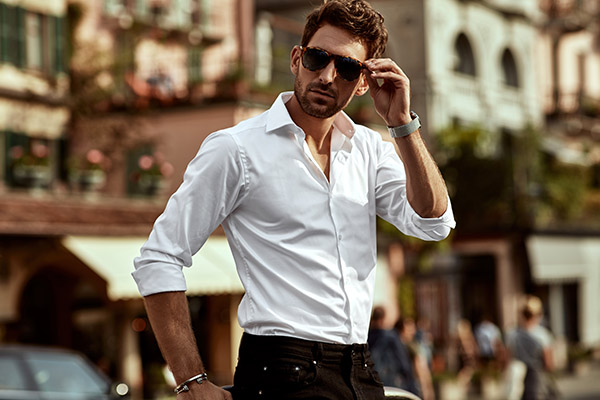 A dress shirt that fits you right is a staple that never fails to give an impressive look. And you don't have to pair them with jeans or chinos all the time. For a brunch with your mates on Boxing Day, wear a plaid white and black dress shirt with brown corduroy pants. If you want to layer up, opt for a navy blue puffer jacket over the outfit.
The resulting look is smart, but it is highly comfortable. Plus the corduroy pants provide a breather from your usual bottom wear. A brown leather belt and dark brown suede tassel loafers will complete this outfit.
Plaid Shacket Outfit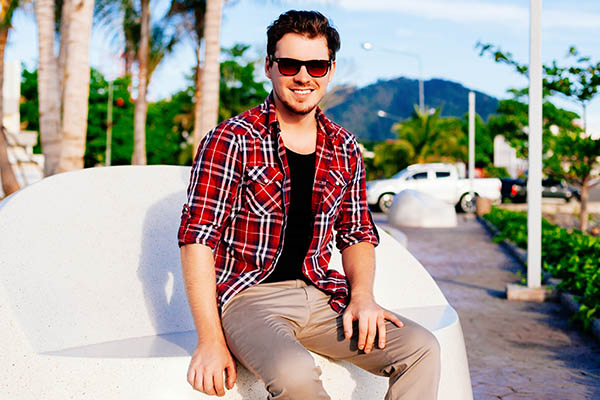 Nothing can beat the coziness of a plaid shacket for a holiday season outfit. Wear a beige crew neck t-shirt with navy tweed pants and layer the outfit with a grey and green plaid shacket. With this ensemble, you can choose to wear tan chukka boots.
Turtleneck With Leather Jacket and Jeans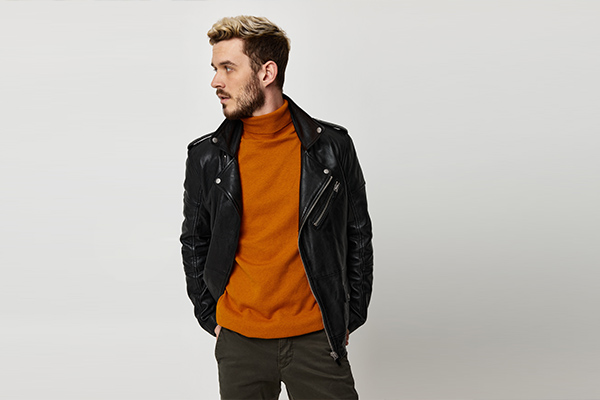 You can hardly go wrong with a turtleneck outfit. Opt for a green cable knit turtleneck with blue straight leg jeans and a brown café racer leather jacket. Though the combination is simple, it goes perfectly well with the festive vibe of Boxing Day. When heading out for some fun, infuse some classy style into the look by putting on lace up boots.
Cashmere Sweater Over Cotton Trousers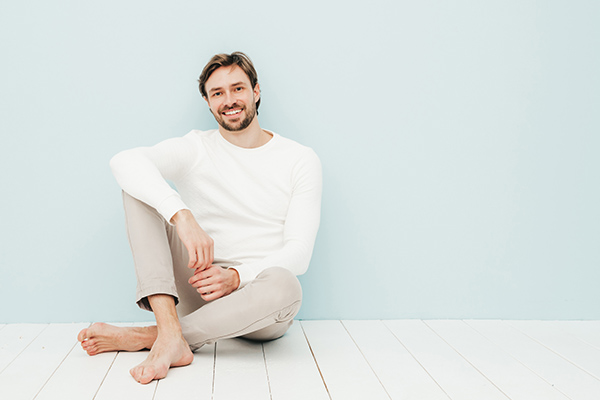 Need ideas for Boxing Day outfits that will help you stay warm and cozy? Try building a glam infused ensemble with a red cashmere sweater and leather pants. Take this casual outfit up a notch by wearing high top converse sneakers in red and white.
Fleece Jacket Outfit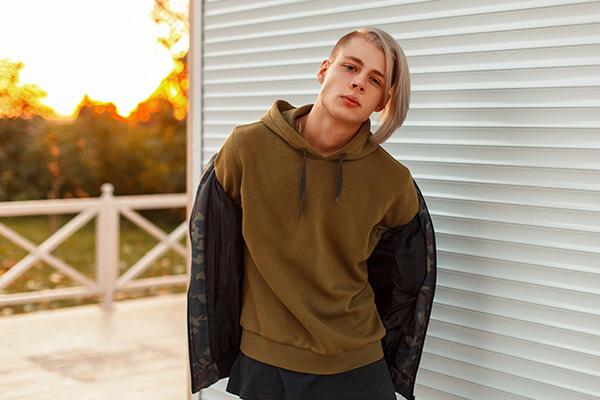 Spend your Boxing Day in style by teaming up a red and black flannel with khakis. If you feel cold, the best way to feel cozier is to don a fleece jacket over it. Wear a ribbed beanie to keep your head protected as you enjoy a casual winter walk the day after Christmas.
Boxing Day Outfits for Women
Boxing Day hustle and bustle often gives you a sentimental feel that is linked to the day. Women with a profound style sense love to dress up for fun outings, lunches and dinner parties to enjoy the day.
The right color combinations, comfortable fabrics, layering, and glamorous accessories form the perfect Boxing Day outfits for women. Portray your sartorial prowess as a woman by trying any of the following outfit ideas.
Puffer Vest, Flannel and Khakis Ensemble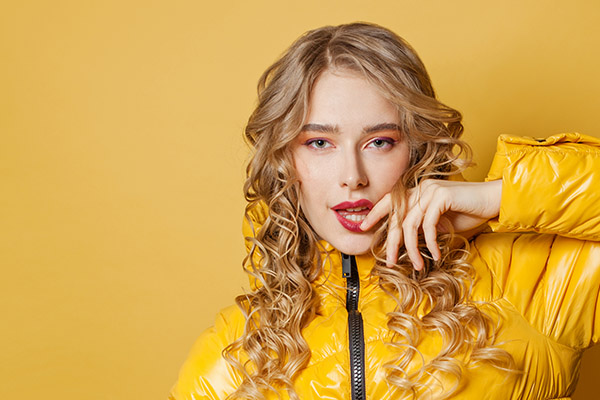 Grab a green flannel and wear it by tucking it inside slim fit khakis. This practical combo may sound too basic, but you can do a lot with it to look stylish. For instance, you can layer it with a navy blue puffer vest to inject a dose of warmth and style. In the end, wear a pom-pom beanie and tassel loafers to seal the deal.
Joggers and Hoodie Combo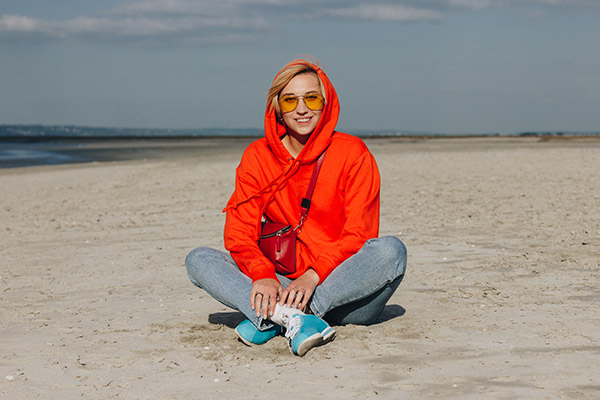 Do you like the idea of spending Boxing Day with your close pals by lounging on the couch and chilling out? Then team up a pink hoodie and grey baggy joggers for a comfortable outfit. The combo proves that even casual outfits can be interesting.
Sweater Dress Outfit
Why compromise on style when all you need is a sweater dress to slay on Boxing Day? Go for a blush pink knitted dress and a pink and black plaid coat. All one needs is a pair of brown ankle boots to finish off the look impressively.
Knitted Peplum Top and Leather Jacket with Leggings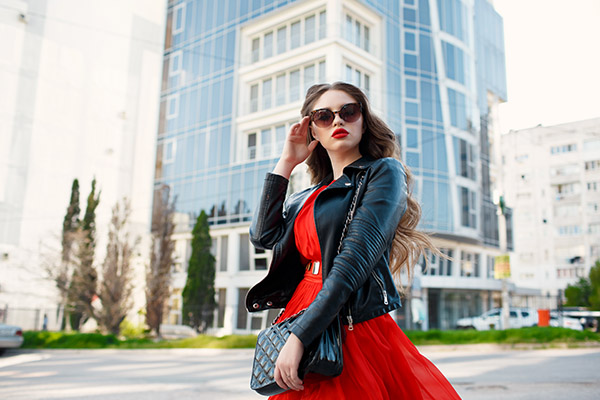 If you want to look feminine and impress the onlookers with an alluring outfit, pick a knitted peplum top in a plum color and pair it with black faux leather leggings. A cropped biker jacket in a deep brown color is the perfect way to layer this outfit. Ankle boots matching your jacket will pull the whole outfit together.
Faux Fur Jacket Outfit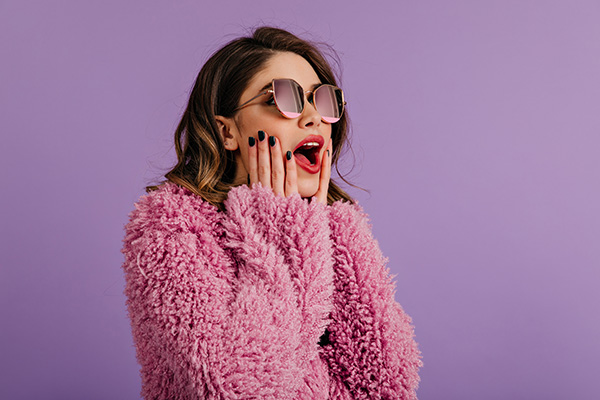 Create a baddie look this Boxing Day with a red crop top and matching red sweatpants. On top of the outfit, wear a light pink faux fur bomber jacket. A glam makeup look and sneakers to round off the look.
FAQs – What Is Boxing Day
What do you wear on Boxing Day?
Pick an outfit that is a fusion of comfort and style. Making sure it matches the occasion or situation you are in.
What do I wear on Christmas Eve?
Opt for something shimmery to go with your stilettos for a dressed-up look or a cowl neck red blouse and a cream pleated midi skirt for a dressed-down look. 
What are the 4 Christmas colors?
The colors traditionally associated with Christmas are red, green, yellow and white. 
Is pink a Christmas color?
Though pink isn't a traditional Christmas color, it is relevant to the season as it emanates love, affection, happiness and harmony.
What are Christmas colors to wear?
Besides red and green, you can wear combinations such as gold and pink, black and bronze, purple or blue with silver.
Takeaway
While you are now well versed with the concept of "what is Boxing Day", our generous dose of stylish outfits will help you look great for the celebration. There are so many ways that you can spend Boxing Day, be it a relaxing house party or a fun shopping trip. We have given you several celebration ideas and Boxing Day outfits to wear for them. Get your plans sorted and pick the outfit that you want to wear beforehand to enjoy Boxing Day to the fullest.