Although leather jackets are arguably the most popular pieces in menswear as well as womenswear; worldwide, a question that matches the extent of this popularity would be How much Does a Leather Jacket Cost? Whether online or offline, a substantial number of people are keen to know the cost of a good quality leather jacket. With so many places that carry leather jackets available at one's fingertips and a wide-range of different prices attached, it's no surprise that many are confused between various price-points as well as types of leather jackets on display. Especially for those purchasing their first leather jacket. In this post, we will go through the different aspects that contribute to the price-point of leather outerwear at The Jacket Maker.
What To Expect In This Article?
Type of Leather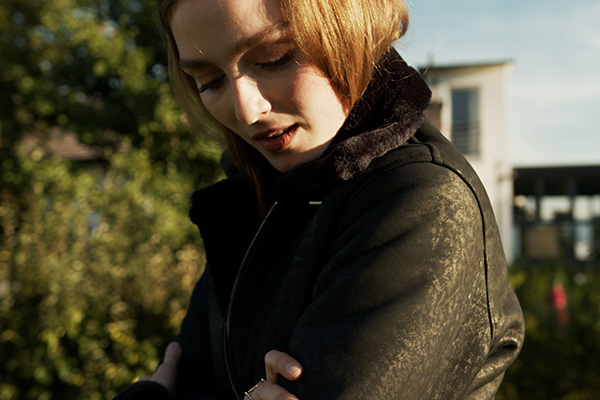 While it may sound pretty simple and straight-forward, the type of leather used in any given leather jacket does contribute to the cost of the finished product. Sourcing a type of leather such as lambskin or something tougher, such as cowhide is often a lengthy process, especially given that no two animal hides or skins are identical. The Jacket Maker sources its leather from the food industry. This means that sometimes, one jacket may require more than one hide, in some cases two or more. The size and weight of the leather further contributes towards the cost of the finished product.
Materials and More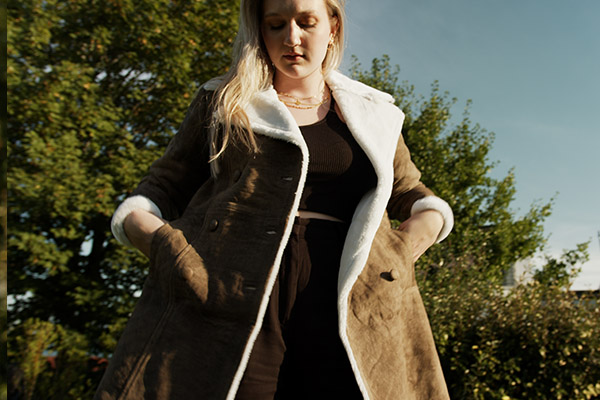 Another factor that plays a part in the costing of a leather jacket at The Jacket Maker, are the materials used in the leather jacket, leather trench coat what have you. These materials include lining, such as nylon or polyester, hardware such as YKK zippers, snap-buttons, traditional buttons, studs, spikes, buckles, toggles, trims or elastic, ribbed fabrics or any kind of added materials required for a specific style of leather jacket. Furthermore, labels, tags and packaging material also impact the overall cost of any given leather jacket.
Finishing and Processes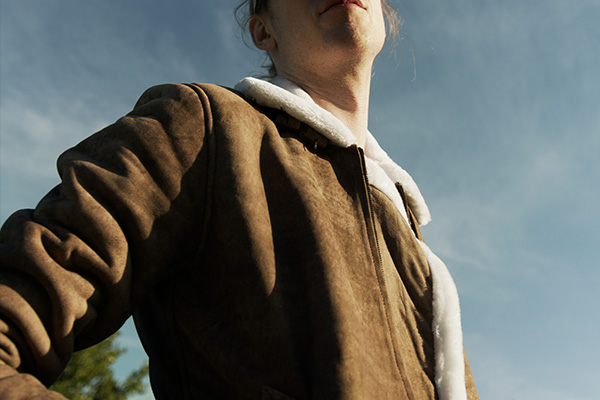 Speaking of processes alone, leather undergoes certain processes and sub-processes that include a preparatory stage. This covers such elements as soaking, unhairing, fleshing, splitting, bating, degreasing, frizing, bleaching etc. Other sub-processes include stages such as tanning, crusting and surface coating. Aside from the processes that leathers go through, there are leather finishes that basically finalize the leather that is then ready for cutting. These leather finishes include Aniline and Semi-Aniline finish, Pigmented Full-Grain Leather, Suede, Nubuck, Pull-up and Embossed leather finishing to name a few.
From Cutting to Craftsmanship
Once the leather is ready to be crafted into a jacket, it goes through a cutting stage where the leather, depending on whether it is for The Jacket Maker's ready-to-wear assortment, made-to-measure or custom jackets, is cut according to the dimensions needed. It is important to point out here that The Jacket Maker has a different pattern for each of these assortments. Every leather jacket is made by hand with close attention to detail. Interestingly, ready-to-wear leather jackets can fit several sizes and body types as opposed to made-to-measure which gives a better fit and that closes the gap a bit between various sizes fitting into it. Custom leather jackets are a very personalized type of leather outerwear that is made from scratch for the concerned individual. Additionally, custom leather jackets allow for any type of change within the jacket itself, including the color, style, closure, detail etc. A customer can also have logos, graphics, embroidery and other forms of personalization added to a customized leather jacket. All in all, every jacket from either of these assortments has some work added to creating it, therefore being reflected in the price of the leather jacket.
Personalization and Corporate Gifting
Even though we've covered customization a bit in the previous point, being a rather wide and diverse area, qualifies it for its own specified point. For starters, The Jacket Maker offers a wide-range of leather outerwear for men and women that covers a ready-to-wear, made-to-order and customized assortment. Aside from this, the brand also offers a corporate gifting feature for anyone seeking to gift any of their associates and colleagues with monogrammed or personalized gifts. This could be a leather jacket, a varsity jacket or a bomber jacket that could range from a single piece to a dozen or more pieces. Within each of these offerings lies further additional rates which ultimately reflect in the final leather jacket cost.
Other Factors: Of Middlemen and Retailers
While it's true that The Jacket Maker is a direct to consumer brand, which is why the price-point that it offers is more accessible to a wider group of people as opposed to other brands. The more expensive a leather jacket means that there's a cut or portion of this price that goes to such individuals as middlemen and retailers or anyone who is in this chain between the brand and consumer. The more people involved, the higher the chance of the leather jacket being unnecessarily expensive. It is here that many people are confused with the cost of the leather jacket and the quality. Some think that an expensive leather jacket would be high in quality as opposed to an inexpensive one that may be not as good. However, this couldn't be any farther from the truth. The cost of a leather jacket does not always determine the quality. Although there are exceptions that people must beware of. It is very possible that an expensive leather jacket may not be as high in quality as a leather jacket that has an accessible or affordable price-tag.
What is a good price for a leather jacket?
A good price for a leather jacket may vary from person to person. However, we know for a fact that accessible price-points do offer high quality leather outerwear that last a good many years.
Is it worth buying a real leather jacket?
Yes, for sure. Real leather jackets are the best choice for long-lasting wear that looks good and are just as comfortable.
What should I look for when buying a leather jacket?
When buying a leather jacket, look for the type of leather, the quality and finish as well as the style, hardware such as buttons or zipper closure and overall look.
A Cost-friendly Conclusion
By now, we've learned quite a bit on what impacts the cost of a leather jacket. Especially the leather outerwear available at The Jacket Maker. From unfinished leather to finished leather, materials, craftsmanship and a host of reasons as to why a leather jacket carries the price-tag that it does. Although it's true, The Jacket Maker offers high quality leather jackets but there's much more involved that reflects the accessible price-point it offers customers. Mainly being a direct to consumer brand. Working not to be the best but the people's favourite.