Shoes will always be your number one companion. Whether you're going for a walk, date night, or even a cafe, your shoe choice plays a major role in it.
Shoes that you wear on an everyday basis can be fun and colorful. However, the shoes you wear to the office have to be polished and professional. Let's face it. It's a man's world. Women have to be at their 100% for them to stay their ground in most businesses.
The business world is fast and stops for now. Every office has a different environment but work-friendly outfits are promoted in most of them. Whether you're a lazy fashionista or a fashion week follower, finding the right pair of shoes can be a bit difficult.
Your relationship with the shoe you wear is quite intimate. If your shoe is uncomfortable or loose-fitting, chances are you'll have a horrible day. The poor quality of your shoe can affect your mood and ultimately will affect your work. Boss women don't have time for that. You should follow these 3 tips before you invest in your next pair of shoes.
What To Expect In This Article?
What to Look for In a Shoe?
It's easy to get distracted by shiny heels with bells and whistles but you have to think practically. Most jobs are 9-5. There is no way you can spend that many hours, standing in a pair of 6-inch heels. Here are a few tips to keep in mind the next time you go shoe shopping.
Pick a Good Sole
This part of the shoe will decide whether the pair is here to stay or if it's just a fling. Relationship jokes aside, the sole of the shoe should be soft, comfortable, and durable. It should be painless and should support your heel. A shoe should be comfortable enough for you to run from floor to floor without so much as a peep.
The Lower the Heel the Better
Heeled shoes come in all sorts of styles. Some good options for office-appropriate heels include kitten heels and block heels. These styles are comfortable and add height to any outfit. 4-inch pencil heels do look gorgeous but trust us. One hour in and you'll be dreaming about some comfy loafers.
The Style
Once you've assessed the nitty-gritty of the shoe, it's time to turn your attention to its overall style. The shape, color, and design of the shoe should be subdued. Showing up in hot pink pumps or fur loafers doesn't seem like the best choice for a meeting. When looking for a business-appropriate shoe keep the three C's in mind – Clean. Classy. Comfortable. Pick shoes with a bit of structure and gravitate towards neutral colors. If your workplace is all about expressing yourself then wear those sparkly shoes but if not, sticking to the basics is a pretty good idea.
5 Types of Business Casual Shoes
If you're the type of person that thinks shoes aren't important then let me stop you right there. A certain princess was found, based solely on the shoe that fit her. So yes, shoes are very important. They are a part of your identity. Showing up to the office in an elegant pair of shoes will add to your already magnificent aura.
Here are 5 six shoe styles that are perfect for office wear, and the different ways you can style them.
Loafers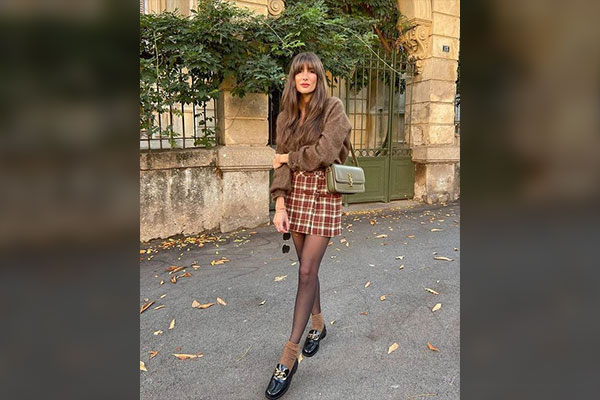 Loafers are a great shoe choice when it comes to office wear. The sole of the shoe is comfortable. You don't have to worry about the strain of a heel. The best part is, that loafers come in a variety of colors and materials. There is literally a loafer for everyone!
Pair a suede olive green coat with a gray sweater. Add on a pair of well-tailored black trousers and brown leather loafers to complete the look.
Ankle Boots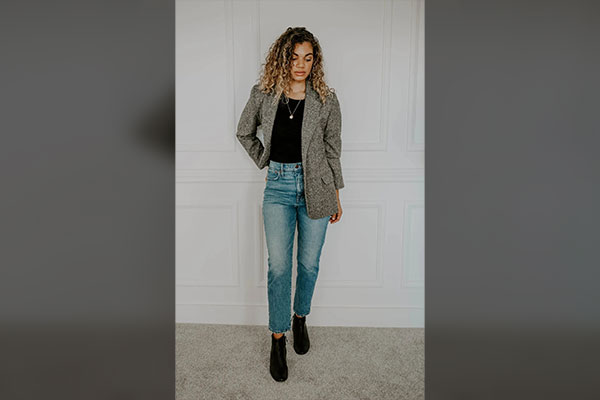 Boots have the ability to make any outfit look fabulous. Ankle boots are a great addition to your workwear shoe collection.
Pair a black suit with a white button-down. Add on a pair of black ankle boots and tie a pony for a more sleek look.
The best thing about this outfit is that you can easily wear it out at night. Just swap the blazer for a leather motorcycle jacket and give your hair a good brush. Ta-da. You're ready for the night.
Kitten Heels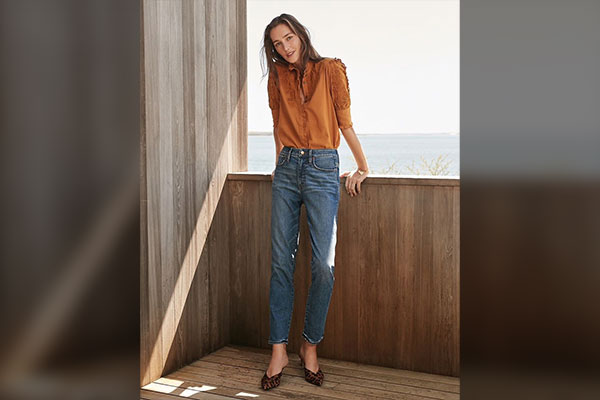 This style of heel is a working women's favorite. It's the perfect balance between comfort and fashion. It works with so many clothing styles and adds a feminine touch to your overall outfit. Tuck a black collared blouse into a gray pencil skirt. Complete the look with a chic bun and black kitten heels.
Who says you can't wear red clothes to the office? It's all about how you style it. Pair a red sweater with charcoal trousers. Add a pair of black kitten heels to complete the look.
Pumps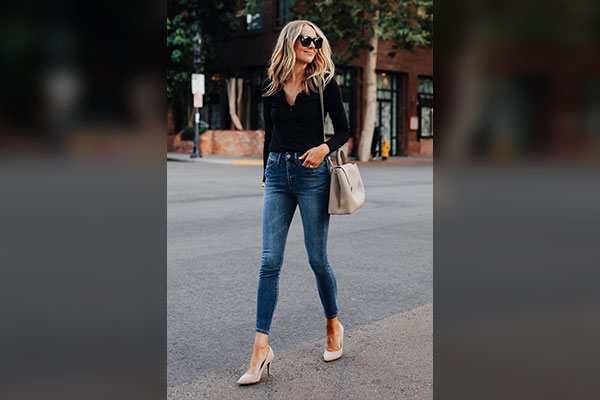 If you've seen any office-based tv show, I'm sure you have seen women wearing this style of shoe. Pumps are a statement shoe in the business world. They are chic, classy, and elegant. They pair with almost every outfit and add an intriguing element to a basic outfit. Finding a pair of comfortable pumps is a challenge. A pro tip would be to pick one with a shorter heel. That way you can be fashionable while still being comfortable.
Pair a burgundy blouse with navy blue trousers. Add on a blazer and nude pumps. The look is fun yet still work-appropriate.
Velvet is having a moment right now and what better way than to style it with some cute pumps. Pair a white button-down with high-waisted, velvet pants. Add a pair of black pumps to complete the look.
Let your heels do the talking and pair red pumps with a white button-down and black trousers. Alternatively, you could wear a black midi dress with red pumps as well.
Mules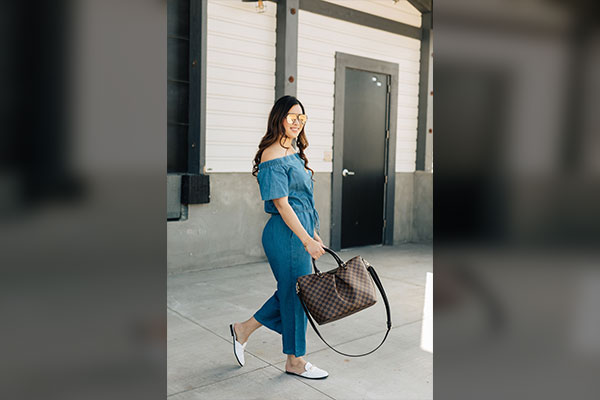 If you're the type of person that can't stand heels but can't commit to loafers either then, mules are just the shoe for you. They're kind of a mix between a loafer and a flat. They are work-appropriate and are the latest summer trend.
Pair a white linen top with a gray blazer. Add on black straight-fit jeans and a pair of mules.
You can also pair a nude blouse with a cream-colored blazer and black flared jeans. Add on a pair of snakeskin mules. Make sure to pick jeans with a higher hemline to make the mules stand out.
FAQs
What Kind of Women Dress Shoes Are  Appropriate for Business Casual? 
When it comes to women's dress shoes, loafers, mules, flats, pumps, and boots all make great options. When choosing a work-appropriate shoe, it's best to avoid shiny, open-toed, and vibrant styles.
Can I Wear Sneakers As Business Casual? 
Yes, you can. Sneakers are generally a more casual wear item but, if you style them the right way, you can get away with wearing them at the office.
What Shoes Are Acceptable for Business Casual?
Mules, loafers, pumps, boots, ballerina flats, and clogs are great options for business casual shoewear. 
Is It Unprofessional to Wear Open-Toed Shoes?
Open-toed shoes aren't a suitable choice when it comes to business casual shoe wear. It's best to steer clear of these types of shoes. 
Step Towards Success
The shoes you wear will speak volumes of your character. Every step you take is a step towards success making your shoe choice extremely important.
We want you to put your best foot forward in the business world, which is why, we have compiled our top shoe picks for you
It's time to get out there and conquer the business world!