Call it a fad, an oversimplification, or simply an ungrounded philosophy, your zodiac signs have a severe influence on your personality, and unwittingly, on your fashion choices. Your outfits and clothing decisions are based on how you think and what you feel; something that is dictated by your personality type. Whether you have a chic style of dressing or something that is flakier and on-trend, it all comes down to your zodiac sign. Thus, instead of shying away from the idea, embrace your zodiac sign and use it as an augmentation to further explore your style.
There are many articles that entail zodiac signs as outfits and makeup for all astrology believers; here, we shall discover the perfect jackets that match the intensity and vibrations of your zodiac sign.
What To Expect In This Article?
What is Zodiac Fashion?
Zodiac fashion can be described as all the signs as outfits; a culmination of their personality and style. We already established that every zodiac sign dresses to reflect their personality which is essentially the sum of their likes and preferences. An example can be the general clothing staples you have.
Do you prefer wearing cardigans and sweaters as your go-to outfit? If that's true, you're possibly a Libra since these signs are effortless and laid-back. Similarly, every zodiac sign has an energy that is evident in its personality. You could say that a Leo is flamboyant and adventurous, Pisces is intuitive and inquisitive, and so on and so forth. 
How to Dress According to Zodiac Signs? Following the Zodiac Sign Clothing Chart
Now that it's determined that there are clothes and outfits for different zodiac signs to elevate their personality, you can explore the idea further in our one-of-a-kind zodiac outfit chart.
Dress Like Your Zodiac Sign in These Jackets
Jackets are a must-have for all zodiac signs. Therefore, the next time you hit the stores to purchase a jacket, especially for your capsule wardrobe, make sure you consider your zodiac sign. Explore your personality and figure out what type of style you really want; the kind of style you possess is exactly the type of energy you attract. Energy has a significant role to play in the world of astrology and zodiac signs. 
And so, without further ado, let's get started with the list; here's the perfect jacket for your zodiac sign.
Aries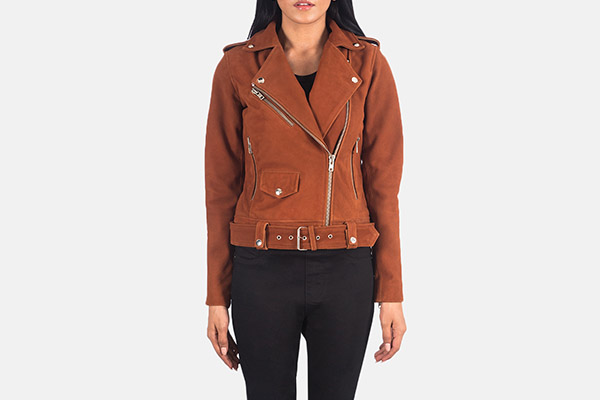 A professional multi-tasker with a lifestyle that resonates with a chameleon. You gravitate towards outfits with staple accessories and top-to-bottom monochromes. Since you prefer challenges and have the grit and determination to pull through, the Alison Brown Suede Biker Jacket should ideally be part of your everyday staple.
The color brown stands for strength and reliability; something you need to get past the storms that come your way. The removable belt with the shoulder epaulets and gussets add to the overall functionality of the jacket making it extremely flexible and practical.
Taurus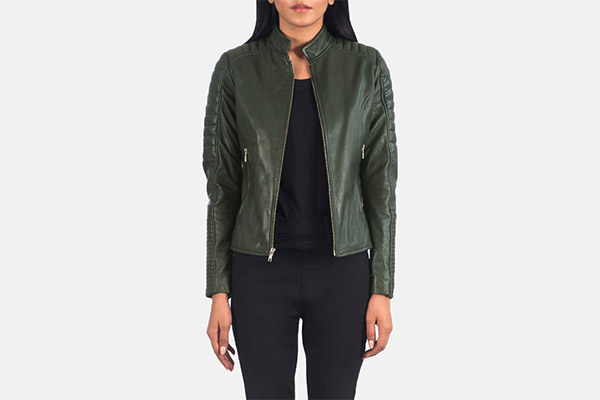 Life is nothing but a runway for you. You love to dress up and pay special importance to your aesthetics and aura. You live to impress and leave with an impact. But that's not all for you; you are pragmatic, responsible, and extremely grounded. This makes Adalyn Quilted Green Leather Biker Jacket a great choice for you.
Firstly, green is a color that grounds you but at the same time satiates your analytical approach to life. Biker jackets, generally, are functional and used as protective gear addressing your need to be responsible.
Gemini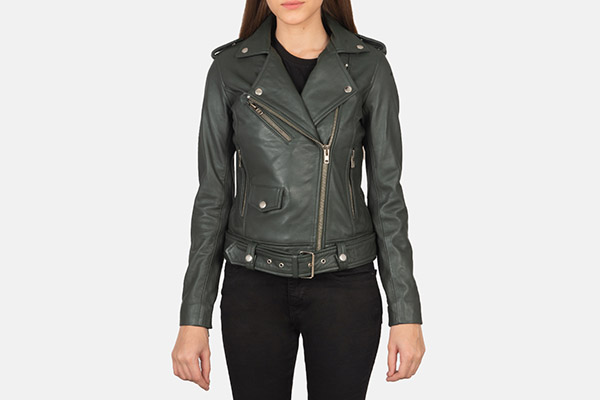 A risk-taker who's adaptable and open to new ideas and challenges; you like to make lemonade out of all the lemon life throws at you and that shows in the way you dress. Alison Green Leather Biker Jacket, another green number, is a jacket that you must include in your wardrobe.
This double rider screams an adaptable lifestyle and flexible mobility. The scene of the leather prepares you for new challenges and could be a great fashion choice for your zodiac sign's first day of school outfit.
Cancer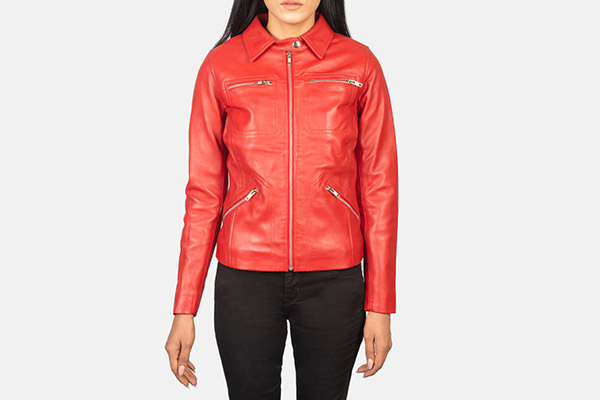 You are timeless and always ready and one step ahead of everyone else. You delve into colors and clothing pieces that satiate your deep emotional quotient. Therefore, the Tomachi Red Leather Jacket is exactly what you need to introduce to your capsule wardrobe.
Red is the epitome of emotions and sensitivity. It will enrich your soul and intertwine with the need to express and emote. The sheepskin leather jacket helps your ability to be flexible and pick up on the mood of the room you're in.
Leo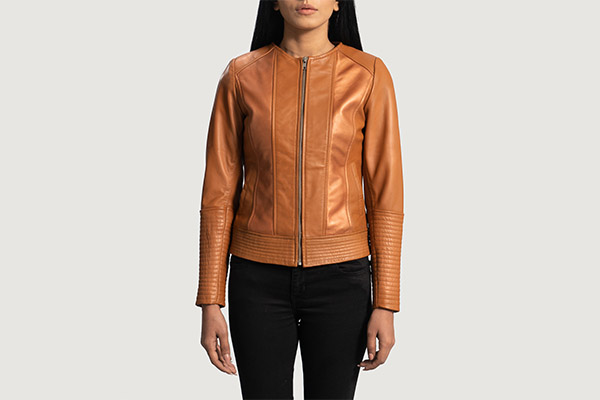 You have a headstrong personality but an incredibly warm heart; this internal conflict is exactly what sums up your style: fiery, chaotic, and sometimes loud. Your zest for life translates into your lifestyle and that is exactly what you should explore more in your outfits. The Sleeky Clean Tan Leather Biker Jacket can reflect the chaos in your mind and restore the balance that you crave simultaneously.
Virgo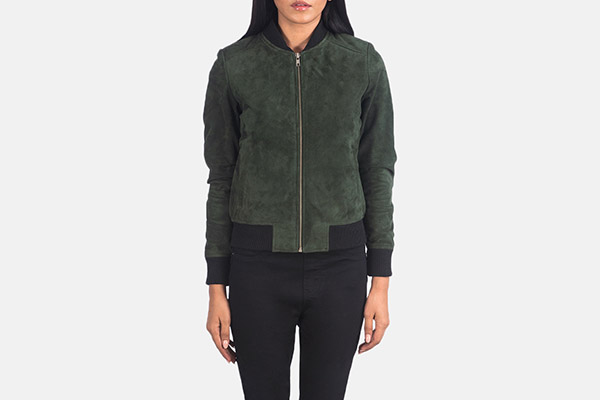 A Virgo, by default, is someone who likes to be practical and classy. They like to dress up in tailored pieces, jackets, and outerwear that are made just for them to satisfy their need to be unique. In that case, Bliss Green Suede Bomber Jacket will be your everyday jacket. The jacket truly lives up to its blissful title and helps you stay practical with its neat silhouette and accents. The bomber style is practical whilst the suede look is classy and timeless.
Libra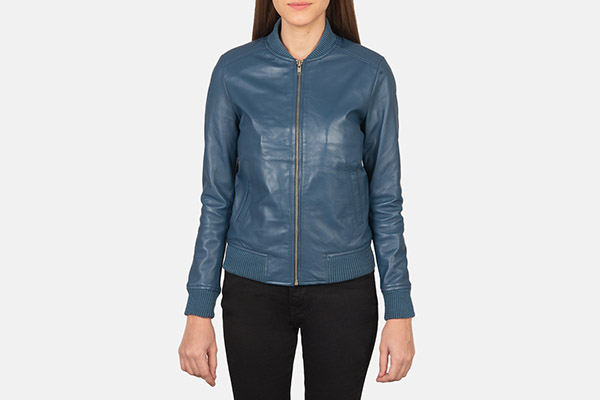 A Libra believes in harmony and stands by everything that's fair. Greys, navy, and blacks are the colors that represent their personality. You should definitely stick to velvet, silk, and suede as these fabrics look luxurious and help you attain that elevated style that you crave so much. Ava Ma-1 Blue Suede Bomber Jacket is effortlessly chic, laid back, and looks vibrant. You can create multiple looks using this gorgeous jacket made of suede. 
Sagittarius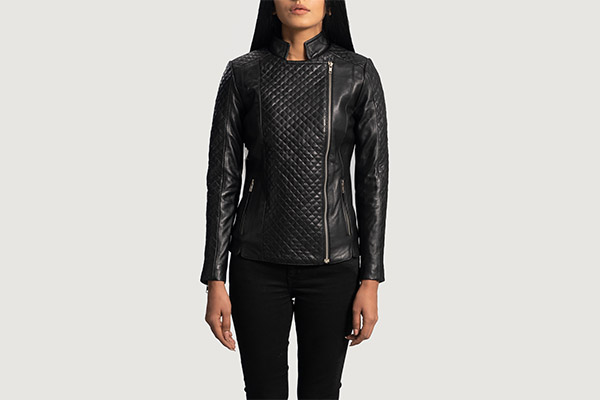 Their fire sign energy vibrates through the clothes they wear. They lean more towards feminine cuts and silhouettes; Because of their free-spirited nature, they should go ahead with Orient Grain Quilted Black Leather Biker Jacket; it's got a chic look to it that goes well with the androgynous biker jacket cut. You will look great in the sheepskin leather with quilted viscose lining; a material breathable like your spirit and personality.
Scorpio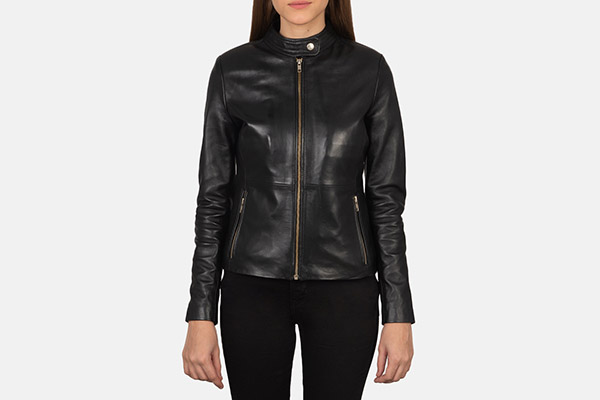 Scorpio is daunting and resourceful. At the same time, Scorpio individuals are mysterious and have a vibe that can sometimes come across as arrogant and even dangerous. The Rave Black Leather Biker Jacket is exactly what you need to live up to that description. The black color overlaps with your mysterious and daunting energy.
Capricorn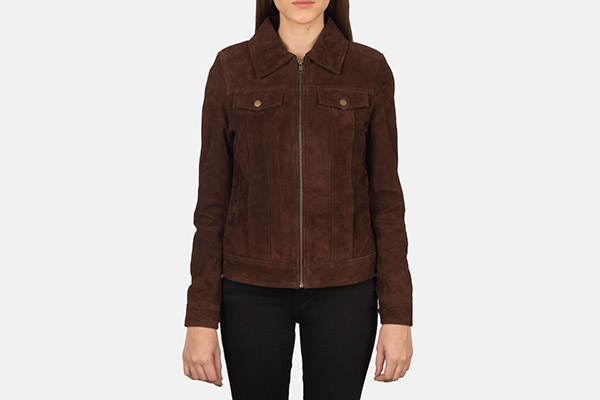 Disciplined and traditional are two ways to describe a female who is a Capricorn. She may also come across as too posh and elegant. They have an eye for detail and are impressed by exquisite craftsmanship. Going by the description, the Suzy Mocha Suede Jacket is the jacket that reflects your zodiac sign. It's got a shirt-style collar, suede finish, and goatskin leather to ensure durability, elegance, and a traditional look. 
Aquarius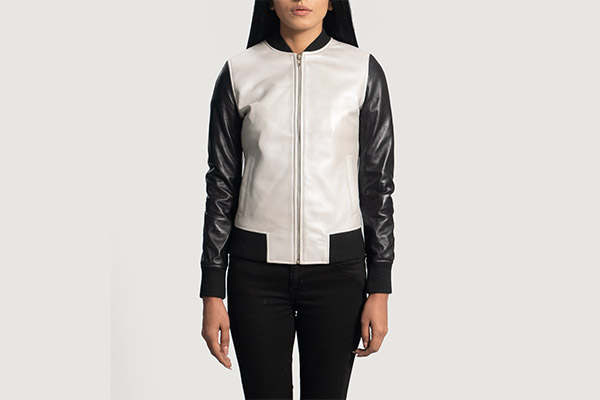 Aquarius is trendy and believes in living in the present moment. Thus, their style changes every season. They have an independent and pragmatic approach to everything; something that gives them an edge to stand out and seem superior. Cole Silver Leather Bomber Jacket is a casual, eccentric, and trendy piece that will help them achieve the look of the season. 
Pisces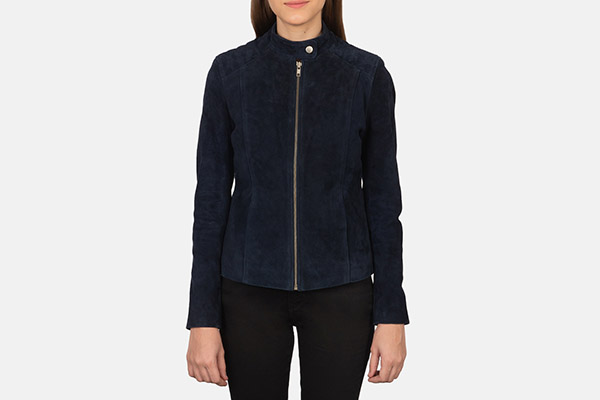 Intuitive individuals who look for creative solutions, Pisces search for meaning and truthfulness in everything they do. They have easy energy; something that helps others around them to feel comfortable. And that is why they should go for the Kelsee Navy Blue Suede Biker Jacket. The color is soothing and exudes comfort and peace.
In Conclusion
Zodiac signs have a massive impact on your personality. They are determined by the time and date you are born; obviously, that has to mean something. Your clothes are an extension of who you are and what you stand for. And that is exactly what we tried to explain in this article. Hope you agree with the jacket's assortment. What is your zodiac sign and are you happy with the jacket and style we have provided for you? Let us know in the comments!