Winter is coming, and with that, we need to upgrade our leather bag. TruCarry has taken the mantel of offering minimalist designs, exquisite craftsmanship, and valuable deals in one place. Whether you want a stylish handbag with a pop of color or something more understated, classy, and versatile, we have it all covered.
Check all the stuff from our black friday deals on leather handbags, tote bags, briefcases, messenger bags, and much more. Sticking to our roots by keeping the designs minimalistic and sophisticated, we have ensured variety as you get different styles of leather bags. You will get much to choose from if you want a travel bag or something that is more in junction with business.
Our women's leather bags Black Friday sale is not limited to handbags, you can find yourselves tote bags, folio organizers, crossbody bags, and other types of bags. Similarly, you'll find pleasurable deals on men's leather bags this Black Friday. So, bookmark this page because the clock is ticking and you want to call dibs on the latest bags before anyone else. Continue reeling to unlock the best leather bags from the black Friday sale!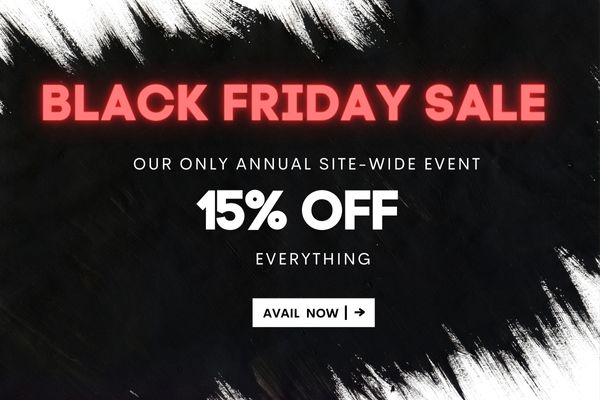 What To Expect In This Article?
Men's Leather Bags – Black Friday Deals
Best Men's Briefcase in Our Black Friday Sale
It's time to upgrade your leather bag collection by investing in a men's briefcase this black friday. Now is the time to invest because all products will be 15% off. This means that you'll be getting a men's leather briefcase made from authentic full-grain leather. The design is sleek, stylish, and supremely sophisticated. Integrated with detachable shoulder straps and added padding, there is a leather top handle and trolley straps. Find this compact briefcase with chrome-finished accessories at a great price.
Best Leather Laptop Bag Deal for Black Friday
This leather laptop bag offered in our black friday deal is a steal. The leather sleeves are naturally milled cowhide leather with a cotton twill inner lining. With three-sided two-way zippers and leather pullers, this laptop sleeve becomes highly functional. It is fully padded.
Black Friday Deal Has A Stylish Leather Backpack
This leather backpack is offered in our Black Friday sale. The Black Friday leather backpack deals give you this sleek and stylish grey leather backpack made from naturally milled and full-grain cowhide leather. Its back panel fabric is entirely padded. Even the shoulder straps are padded to offer the utmost comfort and support. There are several pockets, zippers, and leather pullers.
Women's Leather Bags – Black Friday Deals
Functional Leather Duffle Bag in the Black Friday Sale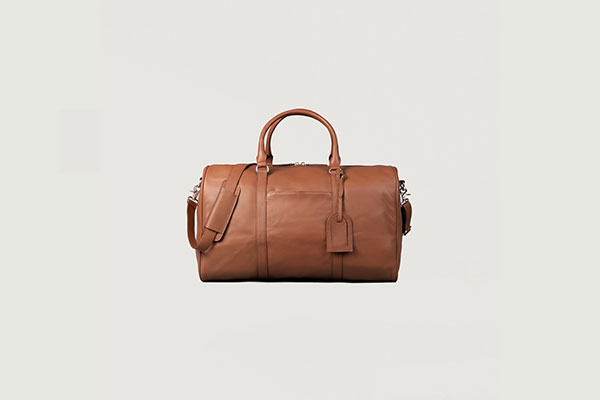 Our lightweight and durable leather duffle bags are equipped with multi-purpose pockets and straps. It is handmade and your best gym mate. This functional leather bag has metal feet and chrome-finish accessories. It comes with detachable as well as adjustable shoulder straps that are padded.
Unisex Leather Tote Bag Deal for Black Friday
This Black Friday, you can buy a leather tote that is stylish and trending. Buying a leather tote bag this Black Friday would be a great purchase. Tote bags are considered casual, but when the fabric is leather, it gives you an edge, making it an ideal choice for business casual. The color blue is electric and sleek. Thus, buy this blue leather tote from our black Friday deal.
Custom Leather Handbags in Black Friday Sale
Buying leather handbags from the black Friday sale would be a steal this year. With the inflation, there has been a rise in the prices of luxury handbags. So if you're someone who has their eyes set on the best Black Friday leather handbag deals, you've got us. Our Black Friday leather handbag deal offers personalized and custom options so that you can not only get your designs created but also choose the leather type and their finishing style. So make the most out of our Black Friday sale and grab the latest handbag at 15% off.
Best Leather Bags – Black Friday Deals
Eclectic Messenger Bags in our Black Friday Sale
Take some time out from our deals on leather messenger bags this Black Friday and check our latest design on leather tote bags which are currently dominating the street fashion scene. Exuding opulence, this sharp cut has a soft and velvety finish that screams luxury and elevated style. And obviously, the color black can never go wrong.
This Leather Duffle Bag is a Steal This Black Friday
Check out our Black Friday deals on Duffle bags. In our leather duffle bag sale for Black Friday, we are offering up to 15% off. The quality and design of duffle bags are sharp, classy, and functional. The color black is minimalistic and versatile so it goes with almost everything you wear. Make your navigation and operations smoother and sexier with this uber-cool duffle bag.
Business Bags – Black Friday Deals
You Mean Business? Get This Men's Briefcase From Our Black Friday Deal
When it's time for business, most people throw fashion out of the window. But that doesn't always have to be the case. Make the most out of our business bags sale on Black Friday. This sleek and stylish blue leather briefcase makes your business operations smoother and quicker.
Check Out This Sleek Leather Laptop Bag from Our Black Friday Sale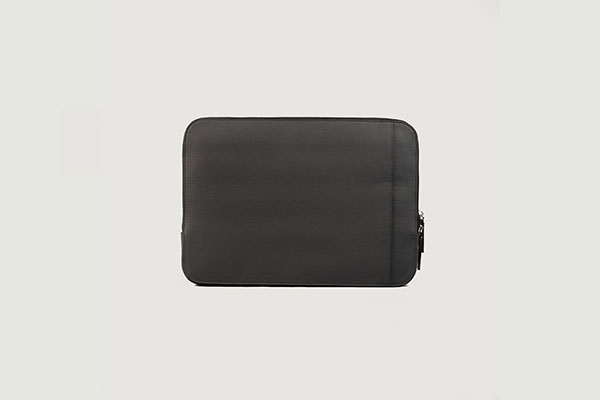 If you don't want to get yourself business leather bags like a briefcase to carry your files and electronic devices with you, you can count on these sophisticated leather laptop sleeves. We all need a new laptop cover to not only protect it and give it additional padding for support and shield, but we also like to look appropriate and put together. This laptop sleeve gives you exactly that.
Black Friday Includes This Leather Backpack Deal
Backpacks may seem like a perfect option for travel leather bags but women love a nice backpack that carries all of their essentials smoothly. Having several multipurpose pockets with zips and padding, this backpack is the ultimate business bag for you this year. There is much room to put most essentials like a laptop, notebooks, cards, stationary, and even a small utilitarian or makeup bag.
Get Organized With This Leather Folio Available in Our Black Friday Deal
When you speak of business, you can't neglect a folio organizer. Whether you are going to work or have a quick business meeting at a local cafe, this leather folio organizer is what you need. It carries all the essential files and notes you want to keep in front of you during your meeting so you don't miss out on a crucial pointer. Moreover, this gives room to carry cards and stationery in the pockets.
Travel Bags – Black Friday Deals
The Best Crossbody Leather Bags from Our Black Friday Sale
Find the best travel bags this Black Friday as we offer you 15% off. A leather crossbody bag is an essential item on your list when you're packing for travel. Thus, buy crossbody leather bags from our Black Friday deal. You can also personalize the bag to suit your style and preference.
Spacious Leather Backpack Offered in Our Black Friday Sale
Last but not least, leather backpacks are the ultimate bags for you if you are travelling anywhere in the world, especially if you are going to board a flight. You can keep all the necessary items with you, like your boarding pass, passport, tickets, identity card, etc. Keep your makeup bag, wallet, iPad, and other devices in this backpack for a smooth and easy trip.
End Note
It's almost time for our Black Friday deals to go live. Make sure you check out our leather bag deals on Black Friday. We have several stylish designs and types and leather bags. You can also check out the option of our custom bags if you want something more personalized.