Considered part of men's essential wardrobe, men's leather boots are sophisticated, comfortable, and cosmopolitan footwear styles in various designs and color schemes. From the classic Derby and lace-up boot design to the everyday Chelsea and Chukka boot style, men have plenty of options to choose from to create immaculate and sharp attire.
But here's the thing – men's leather boots are expensive and a luxurious purchase. Hence, when you buy the best boots, you want to ensure they offer the best quality in terms of material and craftsmanship. At The Jacket Maker, you will find luxurious footwear styles at a reasonably affordable price. The construction is robust and reliable with the materials in question being vehemently authentic. In this guide, we have listed the best leather boots for men in 2023. Check them out!
The 4 Best Leather Boots For Men (At An Exceptionally Low Price!)
From everyday boots for men to formal footwear, here are the different types of leather boots for men available at an excellent price.
Knight Derby Boots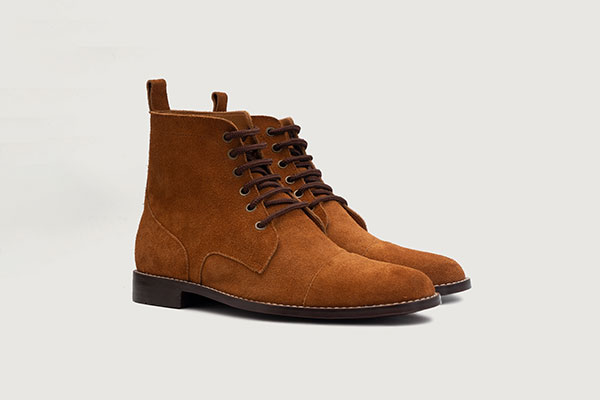 A classy and versatile style that effortlessly compliments a debonair personality. A naturally milled full-grain cowhide leather construction embedded with Eva insole and a robust premium leather outsole. These knight Derby boots are available in 7 colors – from varied undertones of brown and black to midnight blue, it's never been easier to style derby boots with jeans, tailored pants, and even khaki shorts should you desire. Suede, nubuck, and oil pull-up are some of the different types of finishing used on these shoes. With rust-proof eyelets and open-laced construction, the round-toed Derby boots prove to be the most comfortable boots for men. Of course, you can find variety in men's derby shoe styles as well.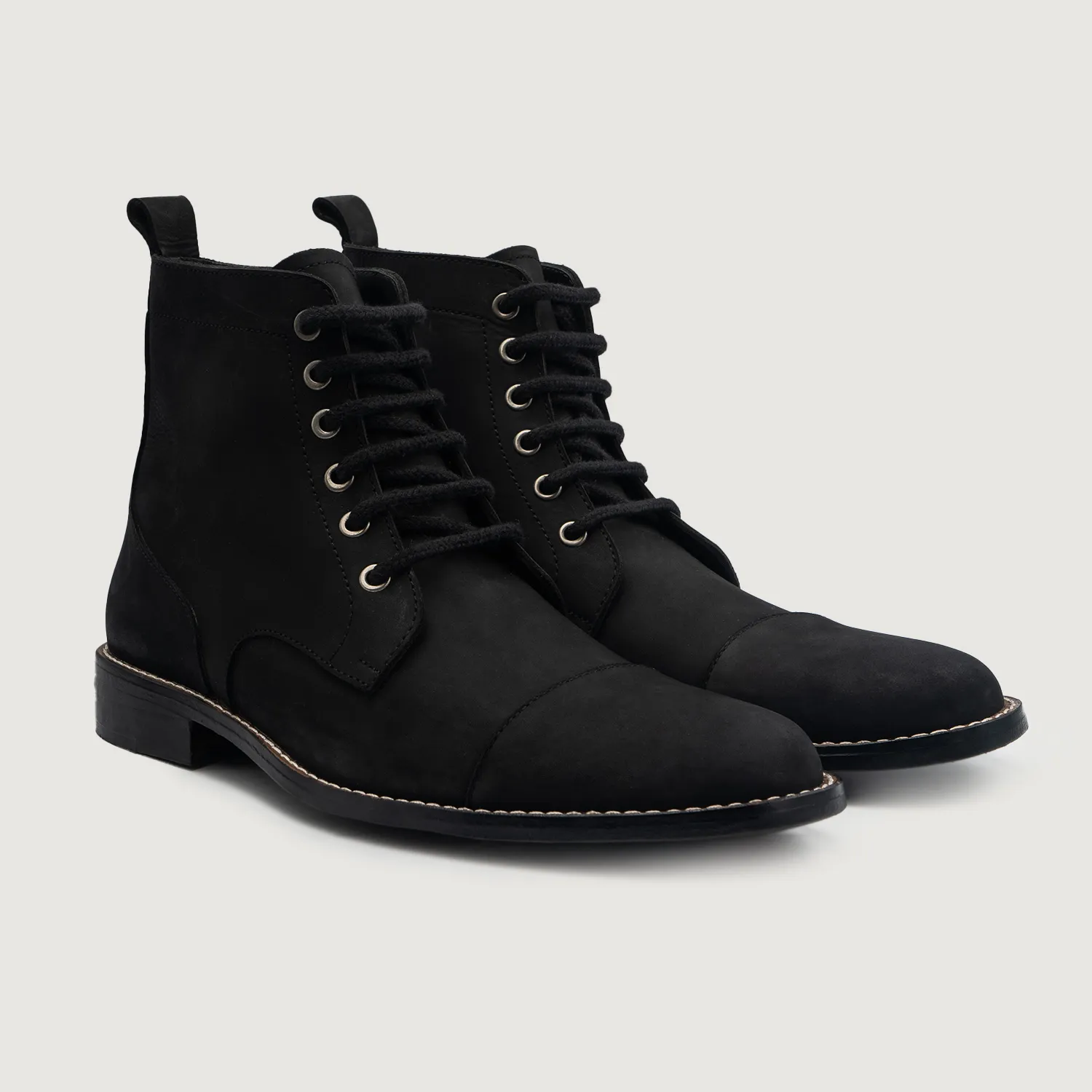 Knight Derby Black Nubuck Leather Boots
$299.00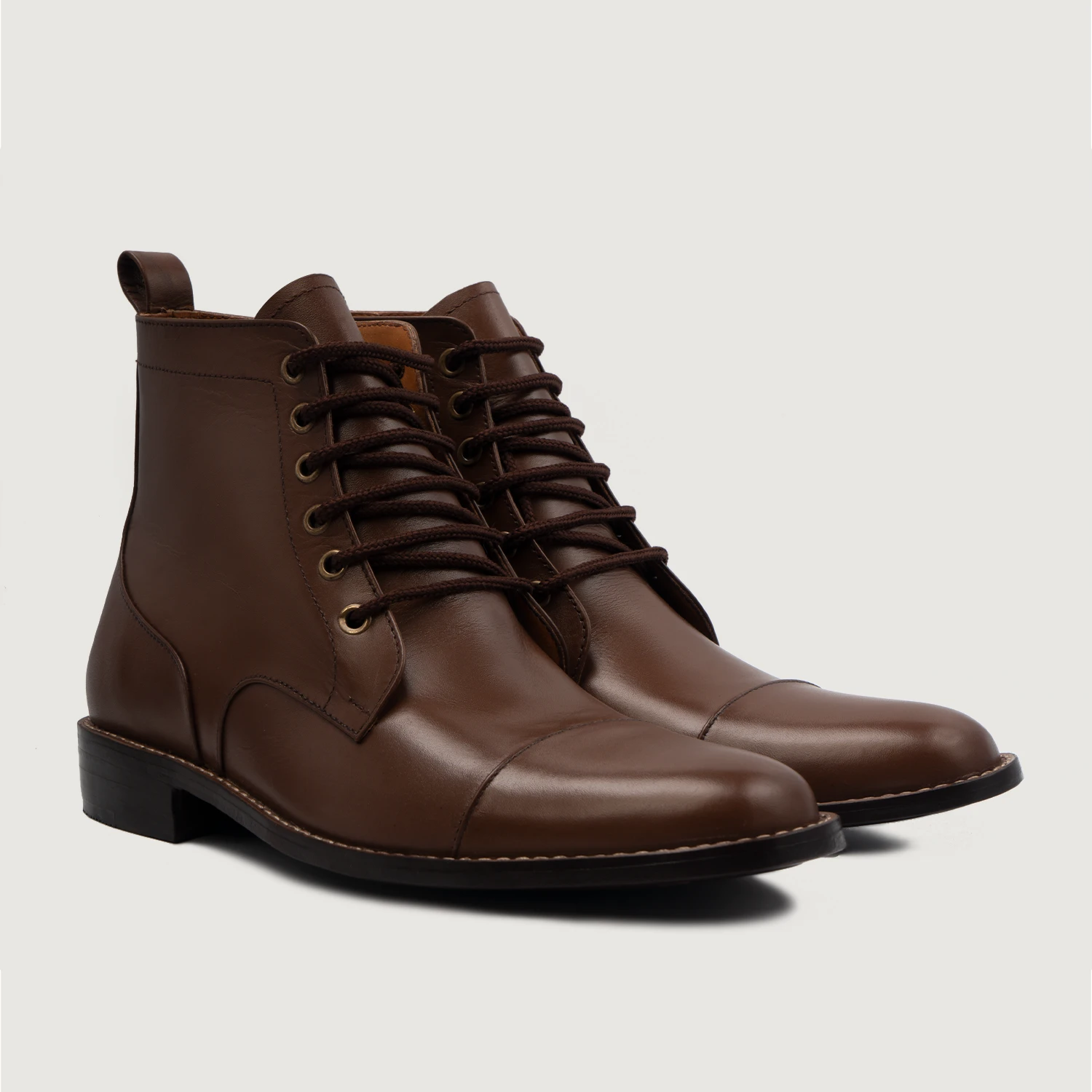 Knight Derby Brown Leather Boots
$299.00
Clarkson Chelsea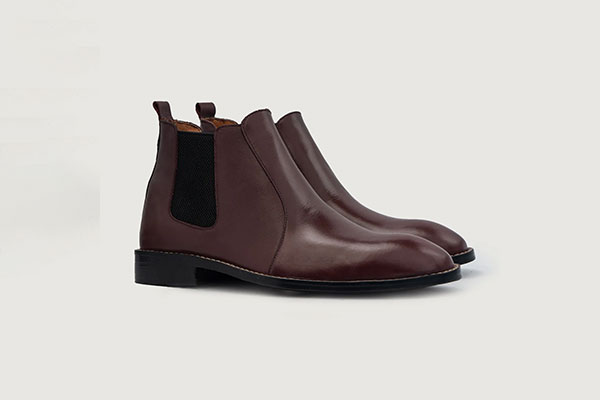 Searching for comfortably chic and nice boots for men? Look no further than the ultra-modern pair of Clarkson Chelsea boots. The robust construction of naturally milled soft cowhide leather extends the longevity of this stylish footwear and makes it supremely durable. The premium leather outsole and internal bedding of Eva insole add comfort to these fashion boots for men. The leather heel stacking is partially capped with rubber. Redefine fashion and your aesthetic with these perfect slip-on men's Chelsea boots – available in different colors and finishes.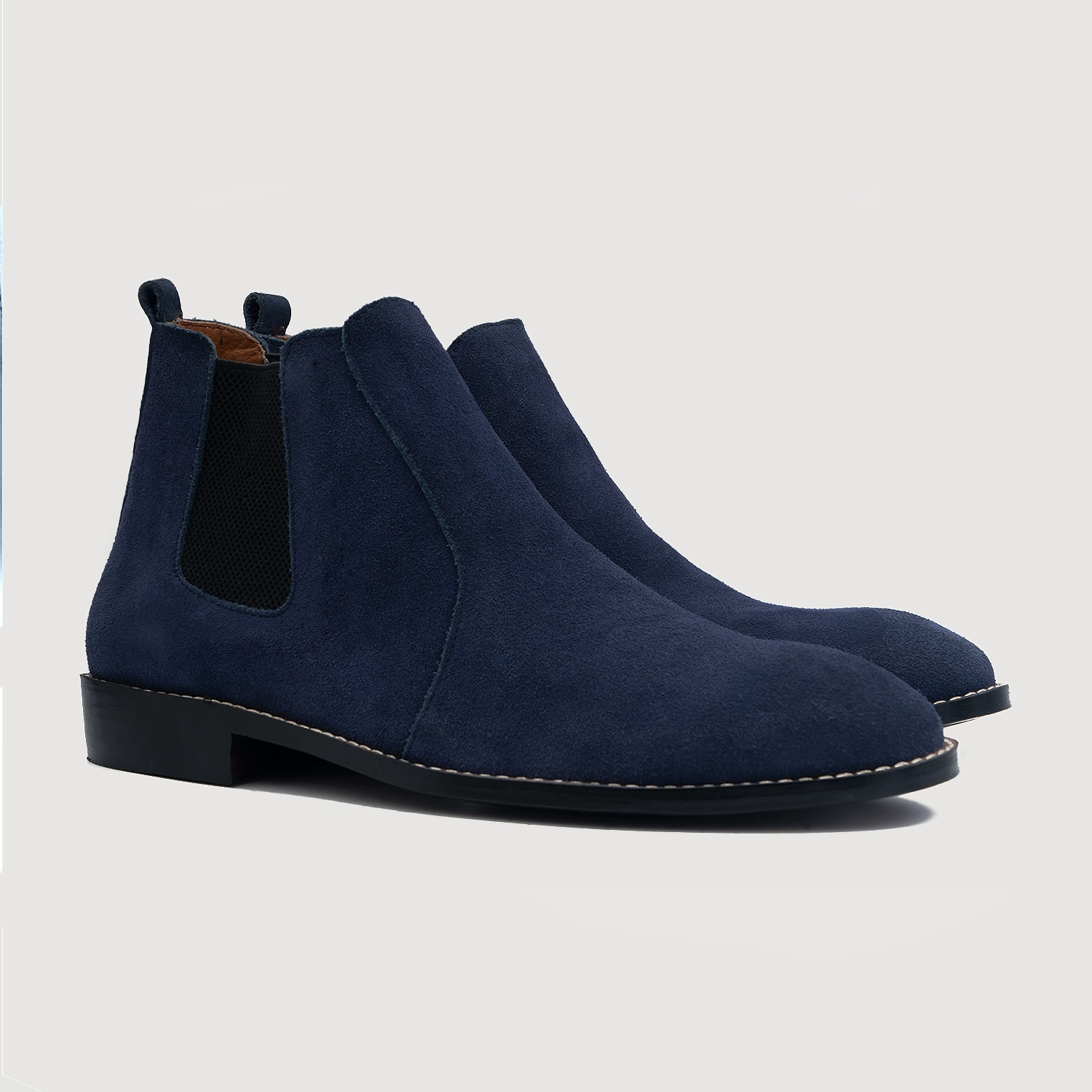 Zenith Brown Leather Shirt Jacket
$299.00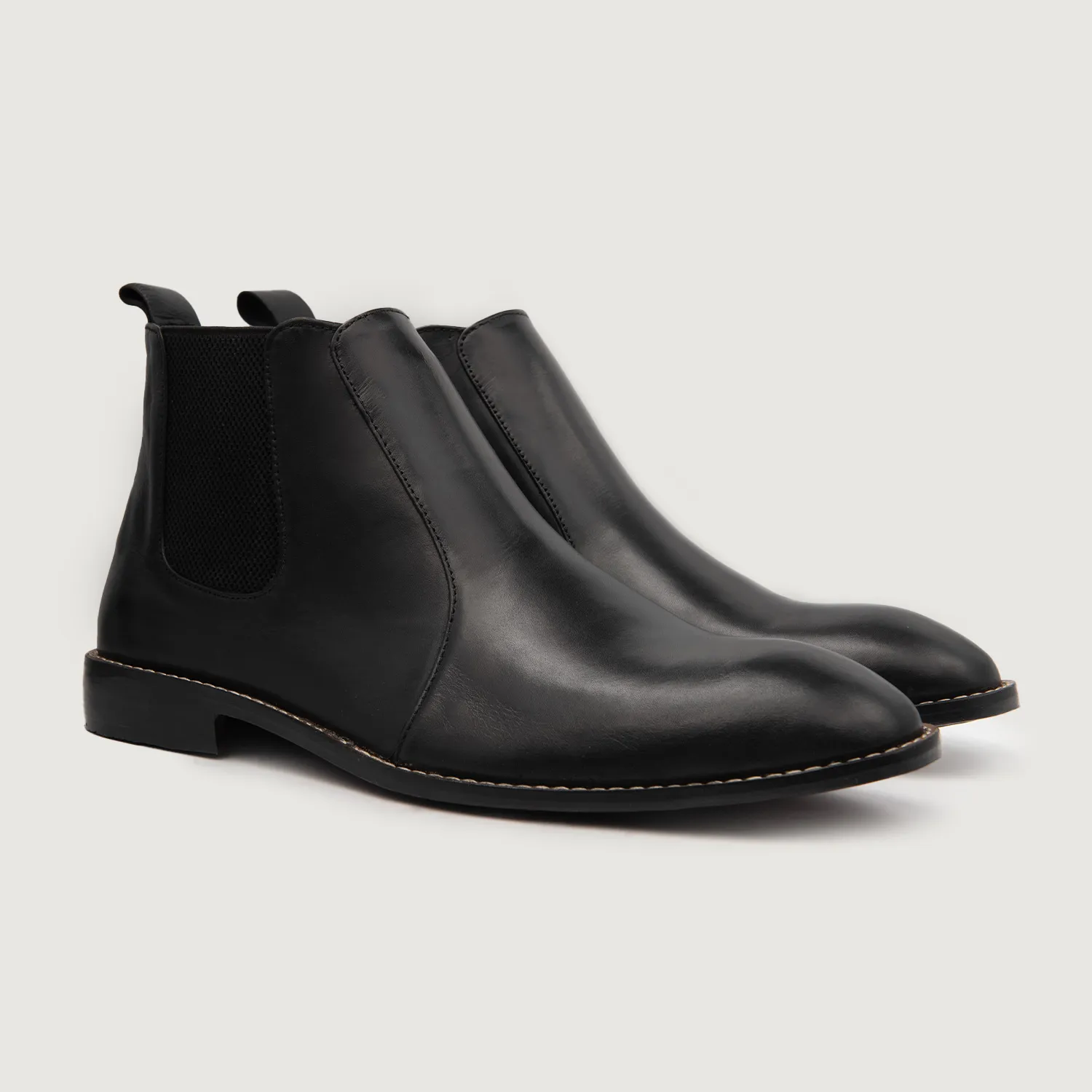 Clarkson Chelsea Black Leather Boots
$299.00
Duster Brogues Derby Boots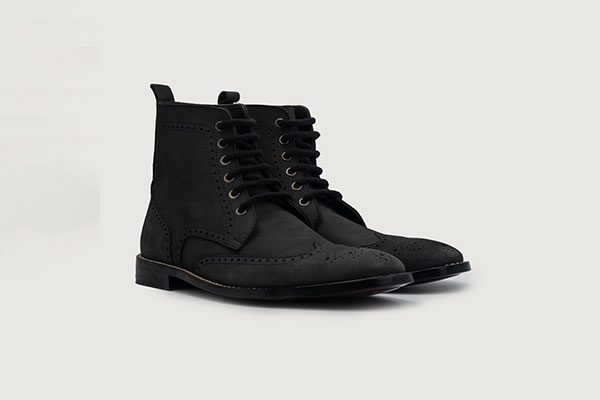 Men's boots, in fashion and style, play an essential role. Not only does a sophisticated pair of footwear uplift a regular look, but it also makes the person dressed up feel confident and ready to take on the world. There's no denying that dress boots for men are an integral part of their formal attire. And so when we talk about formal outfits, we can't neglect the role of brogued derby boots. The Jacket Maker offers versatile, elegant, and classy brogued derby boots in various colors and finishing styles. The open-laced design has four rust-proof eyelets and poly-cotton laces that are seamless and easy to maneuver. The wing-tip tow design also has a signature medallion detailing that helps it become a standout pair in your wardrobe.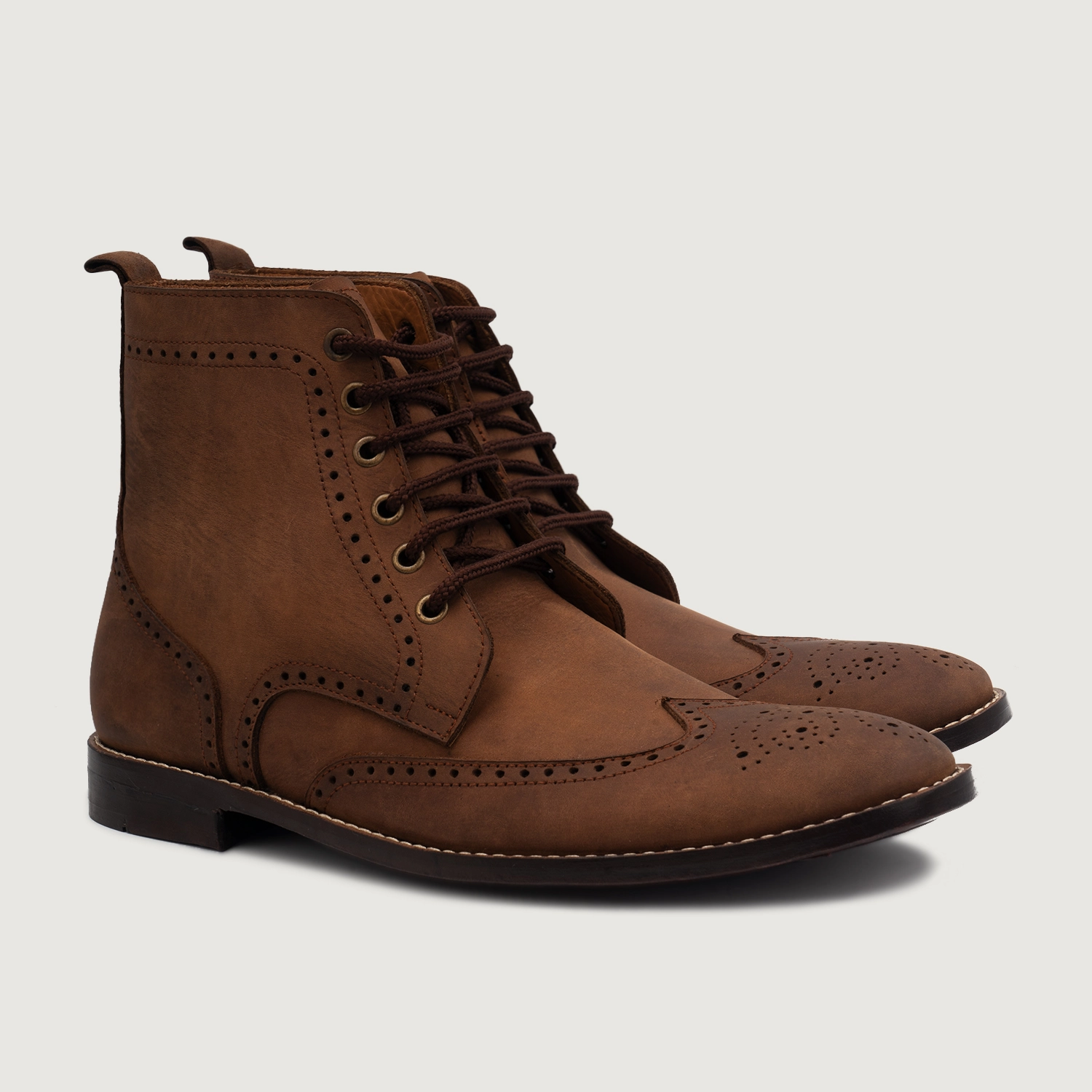 Duster Brogues Derby Oil Pull-up Brown Leather Boots
$299.00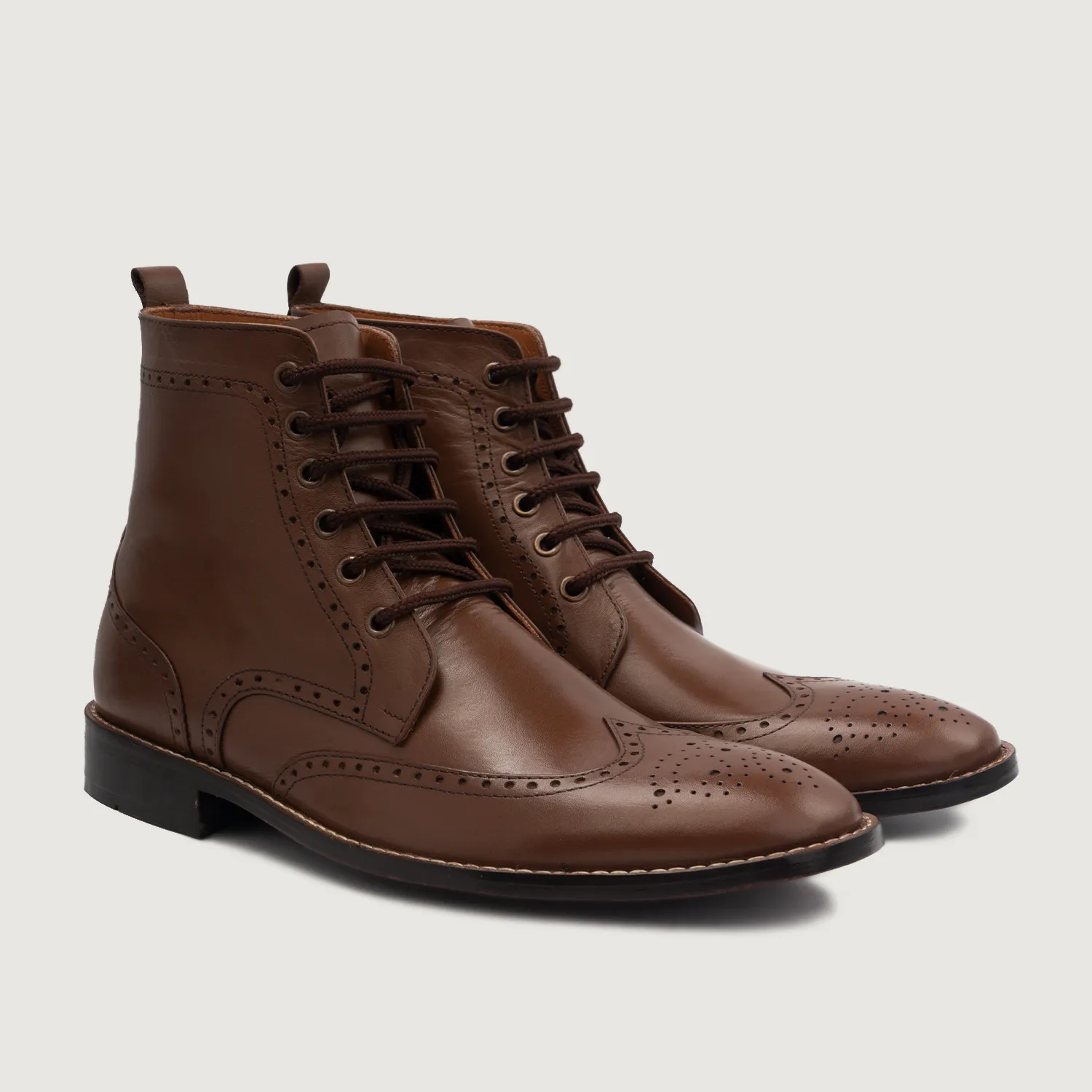 Duster Brogues Derby Brown Leather Boots
$299.00
Corry Chukka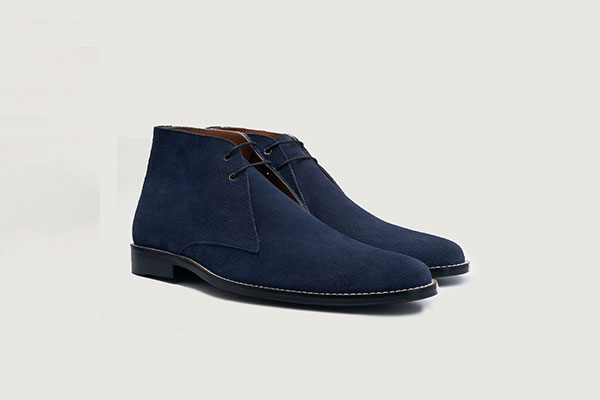 Corry Chukka is one of the best casual boots for men for several reasons – from the excellent showcasing of craftsmanship to the remarkable choice of color grading and finishing style, the wing-tip, slip-on design has an open-lace style with rust-proof eyelets and poly-cotton laces. You can find this minimal boot style in various colors and undertones. An integral part of men's street style and everyday fashion, these boots can easily become your signature accessory.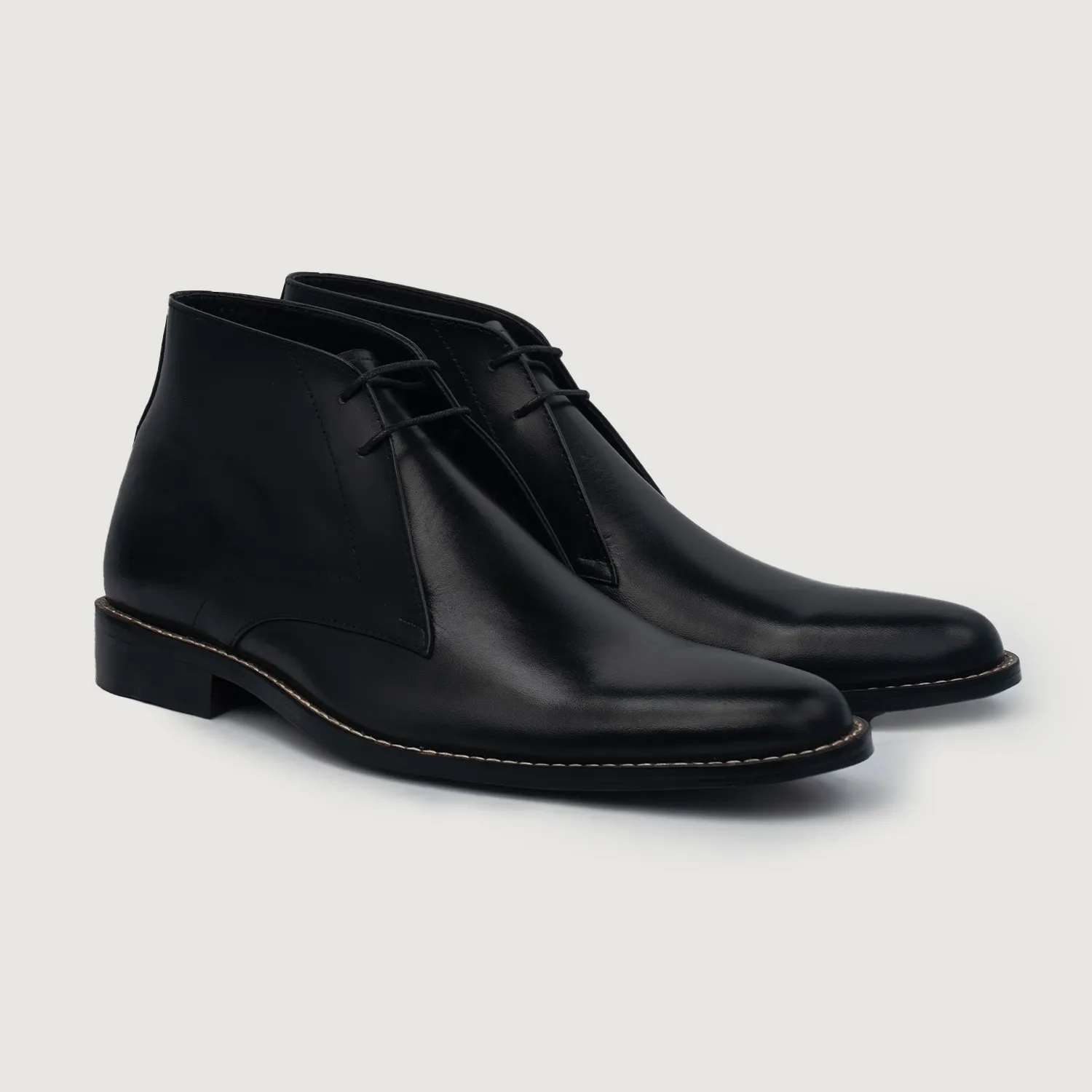 Corry Chukka Black Leather Boots
$299.00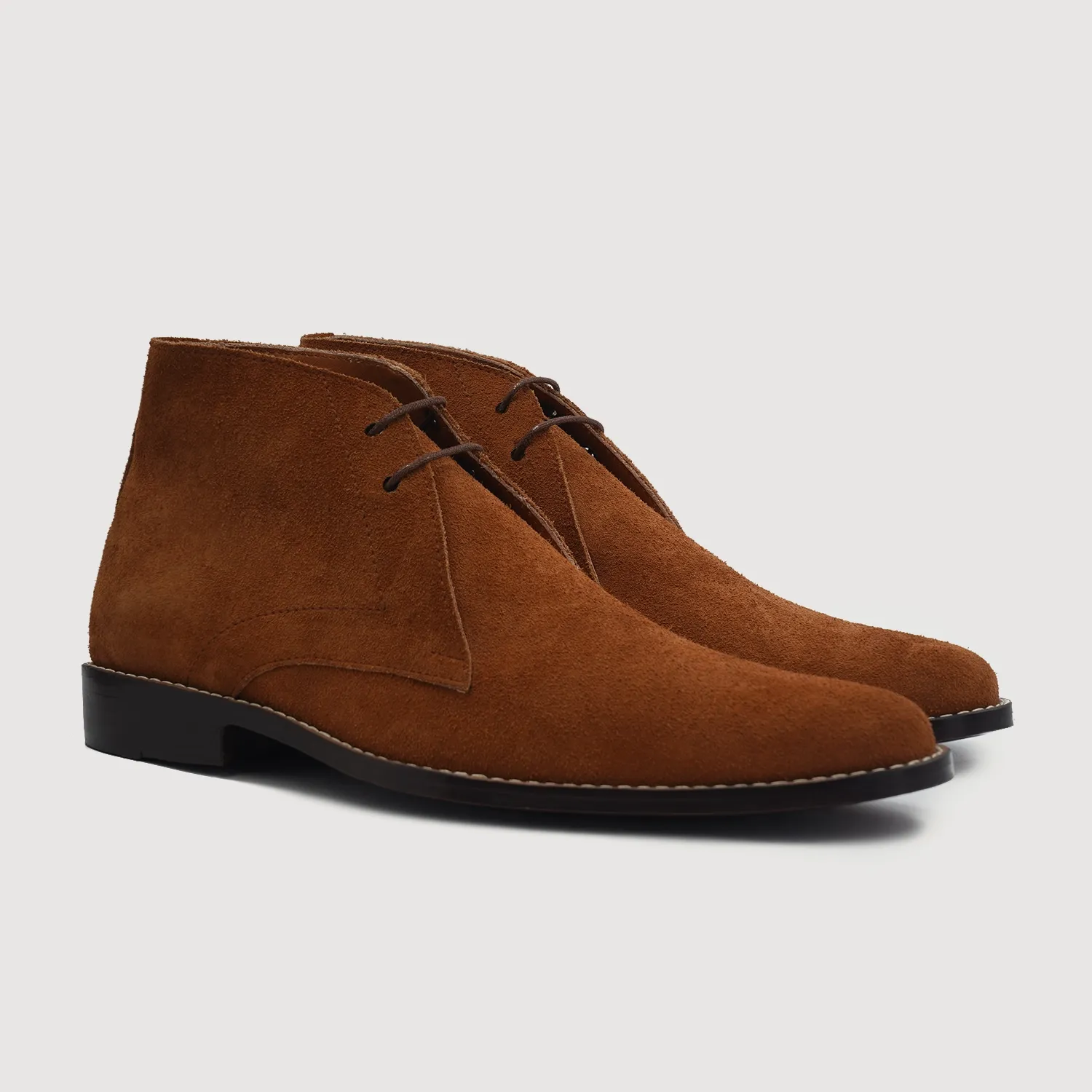 Corry Chukka Brown Suede Leather Boots
$299.00
What Leather Is Best For Work Boots?
Full-grain leather is the best quality of leather – easily the best in terms of durability. If you're looking for the best type of leather for everyday work boots, make sure you invest in full-grain custom leather boots because not only are they great in terms of moisture retention but also incredibly robust and porous. 
Are Leather Boots Better?
Leather boots are a great wardrobe investment and a fantastic way to make a fashion statement. Depending on your style preferences, one should always have one high-quality pair of leather boots in their wardrobe. 
Are Leather Boots More Durable?
Leather boots made from full-grain leather are extremely durable and long-lasting. They are incredibly porous and moisture-resistant. 
Is It Better To Buy Leather Boots Bigger Or Smaller?
It's best to buy leather boots that fit your feet like a glove – with time and wear, it will shrink or loosen up according to your size. 
How Many Years Do Leather Boots Last?
If you purchase and invest in high-quality, full-grain leather boots, they can last you for decades. 
How Do You Break In Leather Boots?
The best way to break in your leather boots is by walking in them every day for five to 10 minutes at home. A light application of heat via a hairdryer can also help you break in leather boots. 
Conclusion
Men's leather shoes aren't mere accessories but a huge fashion staple that men love to wear and collect. The Jacket Maker offers four different styles of leather boots – Derby boots, Chelsea boots, chukka boots, and brogued derby boots – ensuring variety and range in terms of design, construction, and style preferences. From open-laced boots to slip-on styles to both wing-tip and round-toed boots, you have much to choose from.