Call yourself a hoarder or a collector, if you're a fashion enthusiast, there are high chances of you having a huge collection of leather purses. A leather purse is more than just a fashion accessory – it's a statement and an investment worth having as it adds a certain class and sophistication to your outfit and looks.
But like anything made from leather, a leather purse can get dirty when exposed to sunlight, dirt, or just air. But this is nothing to worry about. In this guide, we're going to provide you with authentic ways to keep your leather purse clean. Conditioning is undisputed and stands as the best way to clean a leather product. Leather products, including a leather purse, will stay in their best condition for as long as you clean and condition it regularly. So let's get started.
What To Expect In This Article?
The Best Way To Clean A Leather Purse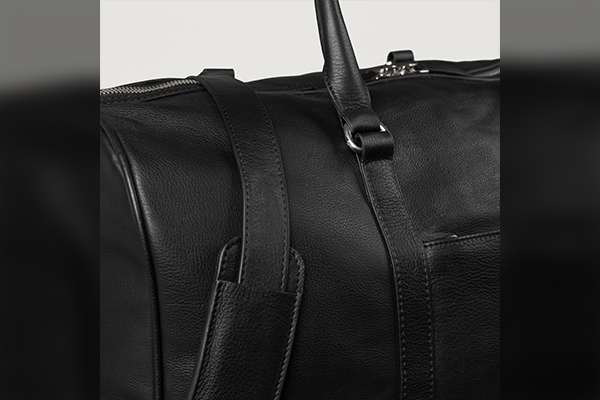 Before you get into the nitty-gritty of the cleaning, make sure you use a microfiber cloth to wipe off the dirt from the leather purse. The surface should be tidy with no moisture. And now, find the best ways you can keep your leather purse clean below.
Nail Polish Remover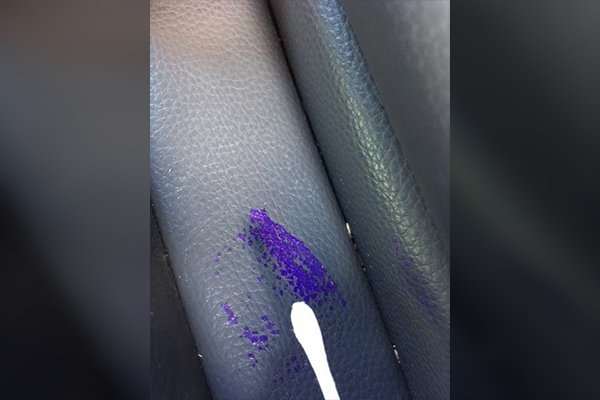 If there are stains on your leather purse, you can easily remove them from the surface. The best way to remove stains from a leather purse is through a nail polish remover. Use a cotton ball and dip it in the nail polish remover and dab it on the stains.
Make sure you don't rub or make any circular motions; simply dab on the stains and gently remove them. Once the stain is completely removed, you can damp a microfiber cloth in a mild soap and wipe off the remover excess from the surface and let it dry out.
Baking Soda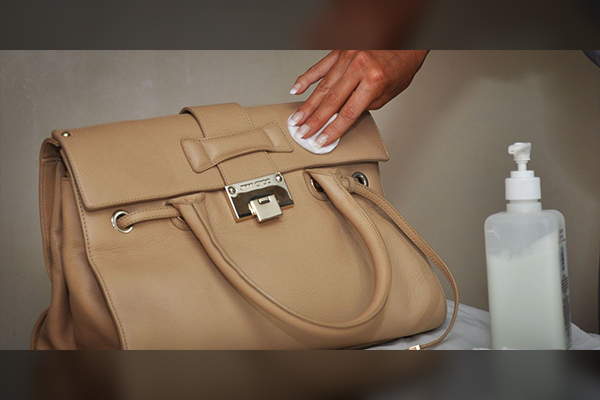 If there are oily stains on your leather purse, you can use baking soda to get them off. Simply take some baking soda in your fingers and sprinkle it on the stained areas. Now gently rub the stains with a soap-dampened microfiber cloth. A the end, take a dry towel to wipe off the moisture.
Lemon Juice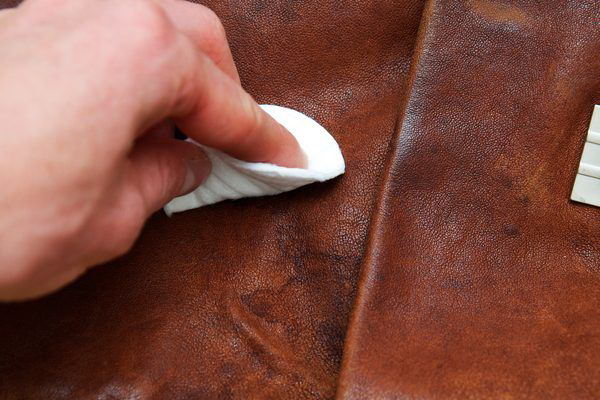 Lemon juice has a bleaching effect which is why it's best o juice a minimal amount and has it mixed with cream of tartar so when you apply this paste on a stained area, the color doesn't fade. Use soap and gently dap this paste on the stained leather. Make sure you don't rub or get too aggressive with the movements.
Don't place the paste for too long. Use a soap-dampened cloth to remove the excess and clean the leather purse. In case you find any discoloration, use a leather dye to fix it. This method is not the best hack but its effective.
Can You Condition Your Leather Purse?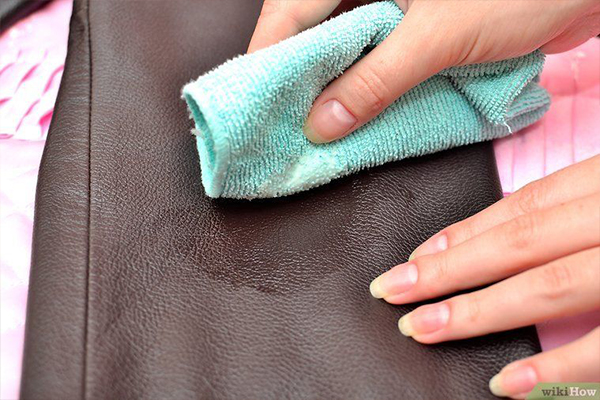 Yes, you can condition your leather purse. In fact, cleaning leather purses require conditioning as an essential step – something you are advised to follow twice a year. Here are some ways you can condition your leather purse and keep it clean:
Take a microfiber cloth and dip it in a mild soap
Use the damped cloth to wipe off the dirt on the leather surface
With your fingers apply gentle pressure to the leather surface to remove wrinkles and folds and make the surface completely flat
If there are tears or peeling, remove them with your fingers, or razor if you're comfortable
Now apply the leather conditioner on the surface with a knife
Remove the excess amount instantly
Let it dry for 24 hours before you start wearing it again
Leather jackets can be conditioned following the same process used for cleaning leather purses.
Conclusion
Leather purses are a significant investment and a sign of luxury. If you have a keen interest in fashion and want to retain your leather purse collection in its foremost glory, you can benefit from the cleaning hacks and treatments provided above. Thus, make sure you clean your leather purse and condition them regularly to make the most of their value. Of course, you can also buy leather purse cleaners from department stores – their results, however, aren't assured. You can also learn more about leather cleaning or leather jacket repair.