Employees are the lifeblood of any company. They are the key players behind any organization's smooth operations, achieving targets, and overall wins. However, with so many demands on their time, you must show them an appreciation for all they do.
Frequent employee recognition is also linked with increased loyalty and high employee engagement. Therefore it is vital for maintaining a productive and happy workforce — whether done with words or actions or something special as personalized employee appreciation gifts.
On the other hand, every company has its own collective identity and culture. However, an eclectic mix of people working together within that culture and environment, each with their hobbies, passions, and interests.
And if you are going for personalized corporate gifts for employees, you can't just give every employee a generic gift that's often considered dull and doesn't create the desired impact.
In fact, there are many fun and unique gifts that show how much you appreciate their passions and hobbies.
Whether your employees love spending time outdoors or they're total bookworms, check out these 11 personalized employee appreciation gifts for different interests. Your employees will love receiving a gift that's special and tailored just for them!
1. A Backpack For The Frequent Traveler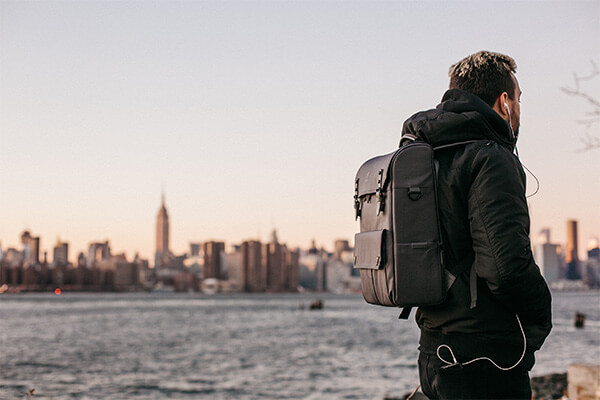 When you're a business, some of your team members all too often find themselves traveling on business. It is an integral part of their job responsibilities, so why not give them something practical for their journeys, such as custom backpacks.
Whether they're jet-setting for business or leisure, a personalized backpack will help them arrive in style. The liberty to choose high-quality materials will not only ensure that they are built to last.
Plus, you can add a personal touch with an embroidered name, logo, or favorite quote that will make the recipient feel extra special.
2. A Leather Diary For The Avid Golfer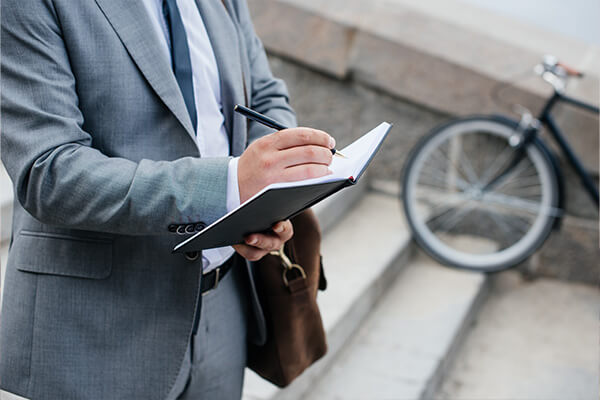 The game of golf has always been a popular pastime for c-level executives. Finding an affordable gift for people who enjoy this elite sport isn't easy as the golf gear and equipment come with a high price tag. This is where a custom leather diary comes into play. For the avid golfer in your enterprise, custom leather diaries are the perfect cost-effective gift. It will help them stay organized and on top of their game. These personalized journals are perfect for tracking course conditions, charting scores, and keeping track of important contact information. Get their initials embossed on the leather, and they will surely appreciate the thoughtfulness and attention to detail.
3. A Leather Camera Bag For The Shutterbug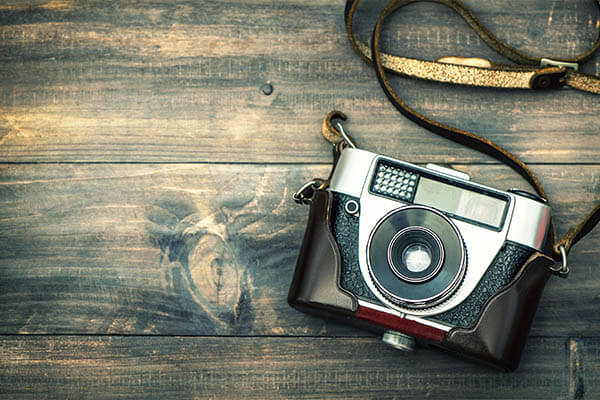 The photography equipment is an investment for professional photographers and hobbyists alike. Therefore both of them need a quality camera bag to keep their equipment safe and sound.
If any of your employees is a type of person who is always lugging around a camera, then custom leather bags for their camera is a splendidly stylish and functional gift. Leather is durable and will age beautifully, and it also has a natural resistance to elements.
A personalized leather bag can be designed to fit their camera and all associated accessories specifically. Also, the style can be chosen according to their personalities—classic and sophisticated, or something fun and funky.
4. A Personalized Cutting Board For The HomeChef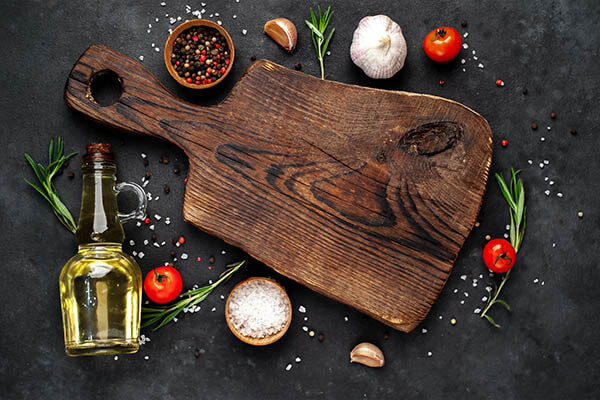 For the cooking enthusiast employee, a personalized cutting board makes an excellent gift! Not only will it help them to prepare meals more efficiently, but it will also add a touch of style to their kitchen.
There are many different types of cutting boards available, so you can find one that suits their unique needs. For example, if they are particularly passionate about sushi, you could get them a sushi cutting board that includes a built-in sushi mat.
Or, if they prefer to cook more traditional meals, you could get them a wooden cutting board that can be engraved with their initials or name. Whichever type you choose, a personalized cutting board is sure to be appreciated by any avid cook.
5. A Custom Leather Jacket For The Fashionista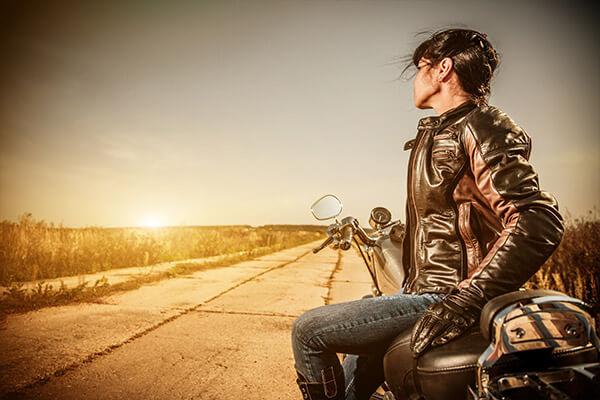 So, your office's most fashionable employee who loves to stay up-to-date with the latest fashion trends is celebrating a work anniversary, and you want to give them a gift that celebrates their style. What could be more perfect than custom leather jackets?
Leather jackets are timeless, stylish, and practical, and custom jackets can be made to suit their personal style. There are many different types of leather jackets available —from chic bombers to rugged bikers and cozy shearlings, so there's sure to be one that's perfect for your employee.
Get them printed or embroidered in a style, color, and finish that aligns with the recipient's style inclinations. The fashionista in your office will love showing off their new jacket. The effort will be worth it when you see them actually wearing the custom piece.
6. An Embroidery Kit For The Crafty Peeps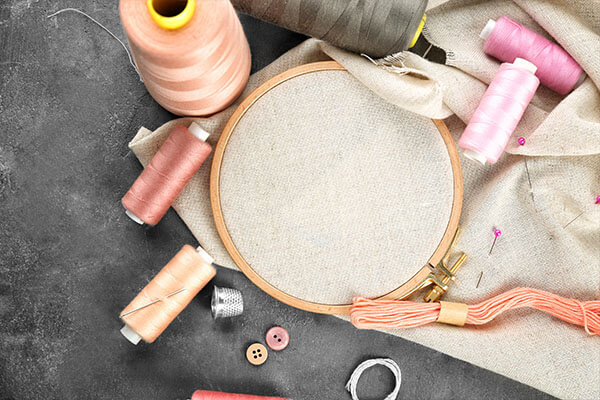 Embroidery is a fun and relaxing hobby that can be enjoyed by people of all ages and skill levels. Plus, it's a great way to add a personal touch to clothing, linens, and other household items. If your colleague is creative and loves to work with their hands, an embroidery kit would be the perfect present.
Get them a custom embroidery kit that includes everything the recipient needs to get started, including a pattern, fabric, thread, and needle. Whether your colleague uses it to make cushions or adorns her desk with a colorful display, an embroidery kit is sure to bring a smile to the face. And when they're finished, they'll have a beautiful piece of art.
7. A Duffel Gym Bag With Treats For The Fitness Freak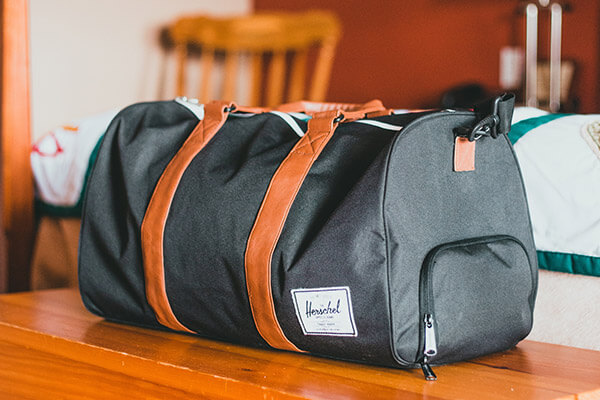 A coworker who is always working out and eating healthy will love a custom duffel bag personalized with their name in their favorite color, fabric, and style. A duffel bag is essential for toting around all of their fitness gear.
You can go the extra mile and fill the duffel bag with items like a water bottle, yoga mat, Pilates DVD, or gym discount coupon to help them on their fitness journey. They'll be excited to use their new gear and sure to appreciate the thoughtfulness.
Plus, you'll be helping them stay on track with their fitness goals and motivating other employees to kick start their health journey– A total win-win.
8. A Leather Mouse & Desk Pads Set For The Gaming Junkie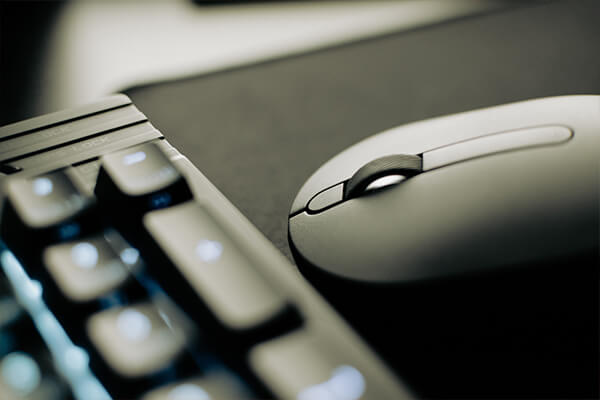 As any tech lover knows, having the right mouse pad & desk pad is essential for an optimal gaming experience. Not only do they provide a smooth surface for your mouse to glide across, but they also protect your desk from scratches and scuffs.
In addition, desk pads can help to keep your keyboard and mouse in place. Also preventing these devices from slipping around during intense gaming sessions. And for those who like their things unique and luxurious, custom leather desk pads and mousepads make unique personalized employee appreciation gifts.
Give your gaming enthusiasts a big desktop upgrade with desk pads and mouse pads, and see them rave about your great sense of gift-giving.
9. A Document Holder For The Organized & Orderly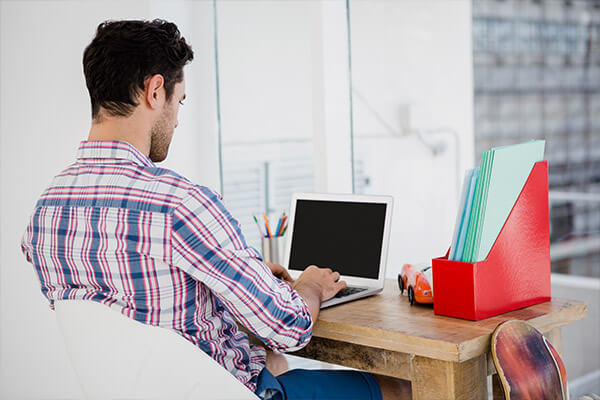 For a colleague who is always well-organized and orderly, a document holder is a perfect gift. This practical item will help to keep their desk tidy and free of clutter. The document holder can be used to store important papers, memos, and even business cards.
This helpful tool will keep important papers neatly organized and within easy reach. Often made of durable materials like leather, a document holder is built to last and can be used again and again.
Go for a design with multiple pockets to store different types of documents, or go for a sleek and simple design that takes up minimal desk space. Whether your colleague is handling client files or simply keeping track of their to-do list, a document holder is a practical gift that is sure to be put to good use.
10. A Laptop Bag For The Tech Enthusiastic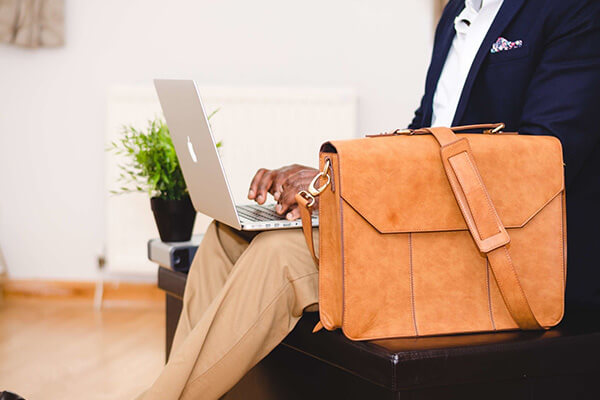 An employee who is always up on the latest tech gadgets and trends would love a personalized laptop bag as a gift. Especially if they are always on the go and need to have their laptop with them.
Whether they prefer a sleek and professional look or something a little more fun and funky, going for custom laptop bags or even custom portfolio bags with a laptop section will give you utmost freedom to create a unique and made the recipient solely.
And if you really want to go the extra mile, you can have the bag personalized with their initials or even a special message. Best of all, laptop bags are often very affordable, making them a great option for those on a budget.
11. An Engraved Pasta Bowl Set For The Epicure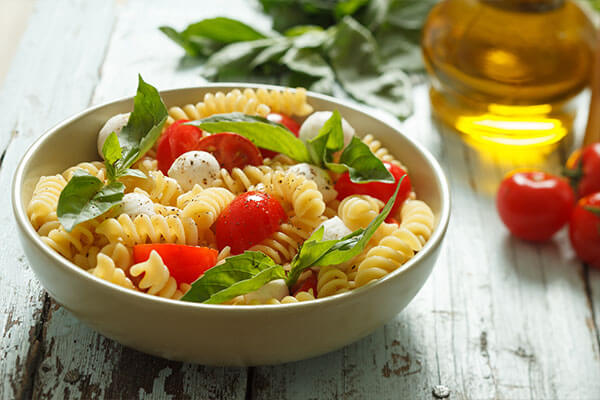 The epicure employee will be in the kitchen when not at work—trying out new recipes and perfecting old ones. So when it comes time to show your appreciation take into account their love for fine food and drink.
Give them a personalized employee appreciation gift that revolves around their passion for food. Let's say an engraved pasta bowl set. Look for a beautiful set that includes at least two pasta bowls ( microwave and dishwasher safe, better right? ), a serving spoon, and forks.
And get them engraved with their name, initials, or words they hold dear. So go ahead and make their day with this unique and thoughtful gift.
Wrapping Up Personalized Employee Appreciation Gifts
Employee appreciation gifts are a fun way to show your team members that you appreciate all their hard work. But choosing the right gift can be tricky. So there you have it 11 different types of personalized employee appreciation gifts for the unique individual at your workplace.
From bags to bowls, we've tried to make it inclusive. Which one will you choose? Let us know in the comments below! A tip? Don't forget to wrap them in custom wrapping papers with branding elements of your company. This is how they know in an instant from whom it is.