Whether it is an annual or bi-annual conference, a quarterly event or one that is hosted every few years. Conferences in general are a big deal. Even more so, post pandemic. When people can finally assemble in an often massive venue, of-course depending on the number of attendees. Counting anywhere between five hundred to a thousand individuals if not more.
Though there are many different types of conferences, press conferences to product line launches, AGM (Annual General Meeting) Conventions, Seminars being a few of the most common. One aspect that is found in them all, is the inclusion of an orientation, presentations and discussions as well as a Q&A session.
Not to mention a few other elements that may be included solely depending on the type of conference. Such as a meet and greet, brunch, afternoon tea or lunch, depending on the time of day. The highlight of-course being conference swag bags, otherwise known as giveaways, conference gifts, company swag etc.
If you are either planning a conference yourself, or are on the organizing committee, or perhaps you are part of a team of individuals hosting the event. Either way, you most definitely may have reached the point where you are still looking for great ideas to present attendees with conference swag, that is memorable and will leave a lasting impression as well.
Below we have listed an incredibly eclectic assortment of items that you can pick and choose for your event that will truly be one of the highlights of the conference. What's more, is that you can personalize each item to reflect yourself, your company or group of companies as the case may be. So let the hunting begin.
What To Expect In This Article?
Leather Diary Covers
Let's start our round-up of conference swag with a few enhancement pieces. These include leather diary covers that offer a great balance between style and function. A good quality real leather diary cover in neutral colors are a great addition to conference swag bags.
What's interesting, is that you can personalize this using a logo, name, quote or even initials that all have a subtle way of saying you cared enough to add a personal touch to this rather useful conference gift.
What's more, is that people tend to use leather diary covers a lot these days, between professional and personal use. Making it one of those memorable gifts that offer undeniable functionality.
Laptop Bags and Sleeves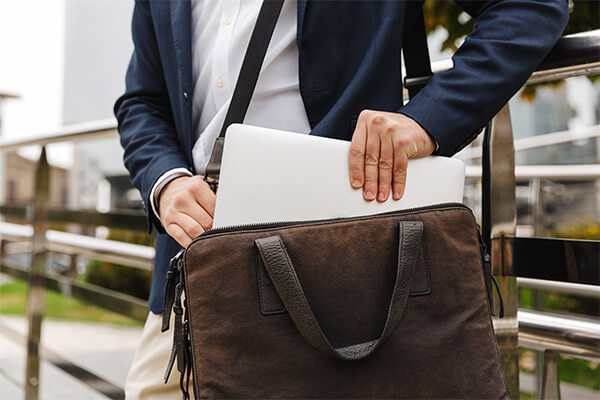 When you think of corporate gifts, laptop bags and sleeves are inevitably one of the first few items to come to mind. So why should conference gifts be any different? Whether a sleek looking, classic style laptop bag or sleeve that is just as timeless, these make a great conference giveaway.
Especially once you decide on customizing it to speak the language of you and the recipients. At The Jacket Maker, you can totally expect state-of-the-art designs for real leather laptop bags and sleeves that you can also embroider or engrave to highlight a name, initials, logos or captions.
Not to mention a specific quote or simply a 'thank you for being here' line to show your appreciation.
Leather Wallets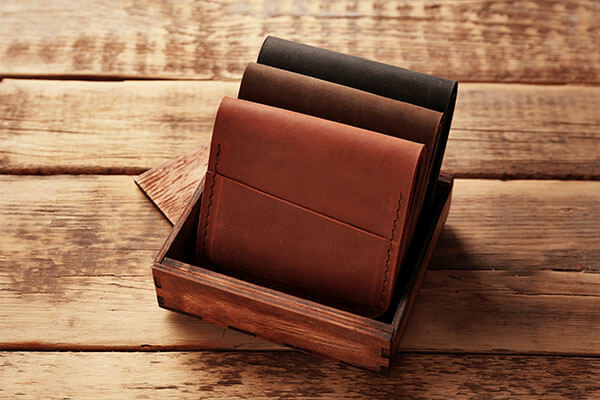 Should you think laptop bags or sleeves aren't quite what you're looking for, how about leather wallets? Clean lines, classic style and preferably in neutral colors to ensure wider use and acceptance.
Many people would love to have a leather wallet, especially in this age of cards and cash and a bit of change in between. For further interest and value, you can also personalize leather wallets, to reflect anything you may have in mind.
From short captions or jokes to names, initials or logos. The customization options are endless, which we at The Jacket Maker would love to walk you through.
Cardholders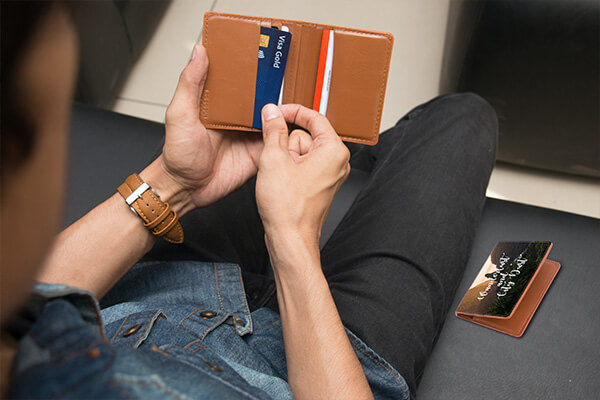 Never leave home without them. Cardholders are another great piece you can add to your conference swag bag. Especially if you, like us; agree that cardholders complement leather wallets as well as laptop bags and sleeves really perfectly.
A grand connection that will initiate nostalgia down the road when recipients pick up their personalized cardholders and reminisce about the day and time they received this incredibly useful and durable gift. Now isn't that something priceless.
Go for these simplistic and functional pieces to add some depth to your conference gift collection.
Passport Covers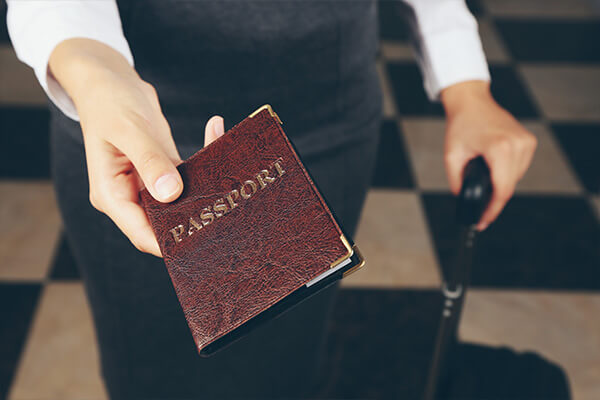 Whether conference gifts or company swag, passport covers are hands-down one of the best stylish and functional pieces you can add to your gift bag. From employee gifting to gifts for business owners, passport covers especially in a luxe real leather complete with personalization, makes for a great 'thank you' gift idea.
Especially with the many travel plans and business trips being taken annually, this piece will truly be a memento that is wrapped up in nostalgia.
The design consultants at The Jacket Maker are more than happy to help you personalize your passport covers that will literally fly out of the bag with conference pride.
Document Holders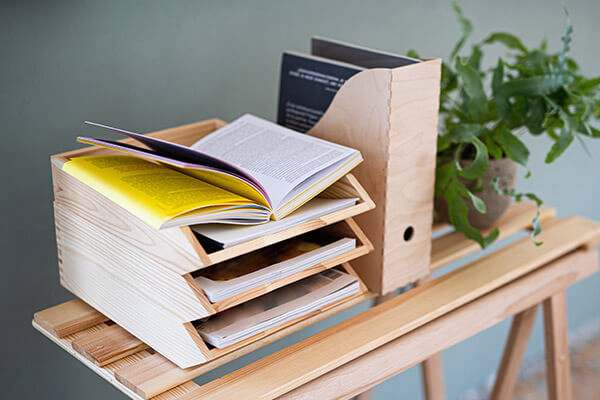 Much like leather wallets, cardholders and passport covers, document holders would perfectly complement this simply stylish and functional assortment of conference gifts. Something that will make great gifts for clients as well as corporate holiday gifts that include employee appreciation gifts or even personalized corporate gifts for all.
Picture document holders customized to detail from names and logos to captions, quotes and initials. Whatever it takes to add that special quality that will make for a memorable conference giveaway and experience that will be talked about happily for years to come.
Phone Stands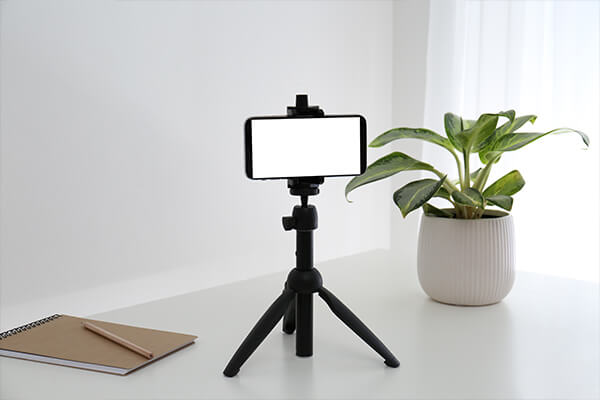 A perfect gift for those into technology especially creatives working on photography or videography. Either way, phone stands make an incredibly creative conference gift that will surely have everyone sing your praises.
Regardless of age or gender, it's not too difficult to see people try their creative skills using phone stands. Or perhaps for work related video calls, as work from home continues to pop up every now and then, everywhere in the world. It's best to go for something simple, durable and user friendly.
Customize to your heart's desire and watch the gleaming faces when they see your handpicked conference gift.
Power Banks
In this digital age, nothing perhaps would be better received than power banks. Whether it is a part of your conference gift bag, employee gifting, holiday corporate gifts or simply gifts for entrepreneurs.
Everyone would like to be able to charge their devices anywhere in the world. Power banks with multiple charging ports, an easy to manage size, good voltage and capacity contribute to making power banks a great conference swag bag addition that will be a great way to show your appreciation while thinking of the productivity and accessibility of your guests in attendance.
Micro Usbs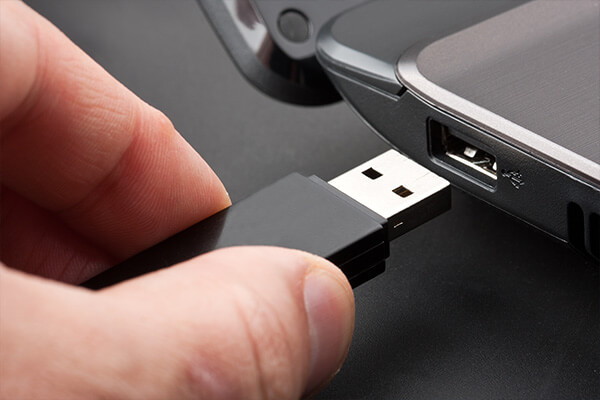 Aside from power banks, micro usbs are another way to get that nod of great acceptance at your conference event. No matter where attendees may be, connecting one's smartphone with other devices such as printers, mp3 players, digital cameras etc. can be a challenge.
Adding micro usbs to your assortment of personalized conference gifts will add another level of sweetness to your event and the people who may have flown a long way to be there. What a great way to show your appreciation without coming across as trying too hard.
Phone Light Ring (Rechargeable LED Ring)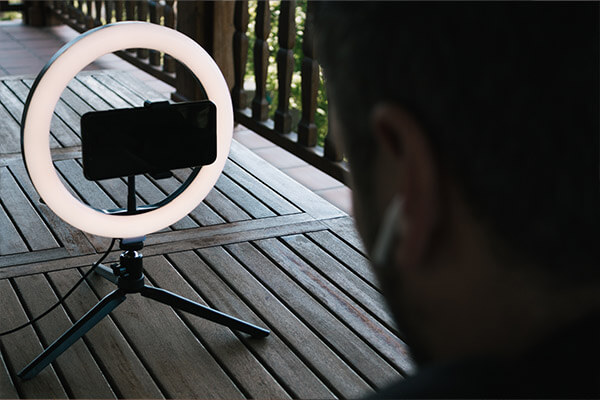 Another great choice for creative minds or practical usage. Phone light rings or rechargeable LED rings are a great way to add some artsy style to your conference swag. These phone light rings can be used for additional lighting to take great pictures and videos especially when you have limited natural lighting to work with.
This works out perfectly for personal use as well as professional use. Remember the conference call? Now you can look good no matter what call you're on. This item makes for a great corporate gift that will work to your benefit in more ways than one.
Headphones or Earbuds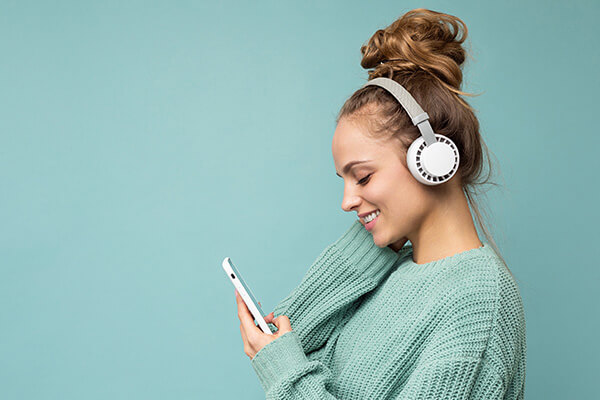 Now here's another conference gift everyone will love. Headphones or earbuds make a great crowd pleaser. Even more so as conference swag that is functional as well as stylish.
The list of why everyone loves a good pair of headphones is just as lengthy as why everyone's always looking for a good pair, even though they may already have one. As was once said about shoes, today, you can't have enough headphones or earbuds.
Especially after knowing how often they are used, despite health alarms on the damage they can do to your ears. Still, adding a pair to your swag bag would be a good idea.
Portable Board Games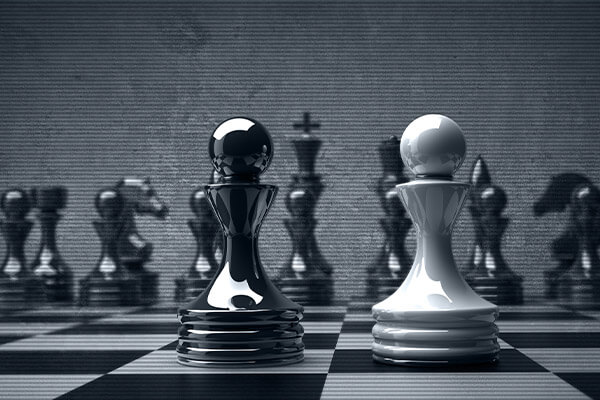 What do Codenames, Catan Traveler, Mancala, Magnetic Chess, Scrabble to Go and Tic Tac Toe have in common? That's right, they're awesome portable board games that make great conference gifts for many different age groups.
A perfect way to unwind, relax or take a short break yet still learn while having fun. Available in easy to carry sizes, these are just a few board games that make great conference swag that all attendees are sure to love.
What's more, this is also a great way to bring one's family together. Even briefly. Customizing these pieces by adding fun quotes, captions, names and logos add a personal touch that everyone will surely appreciate.
Leather Coasters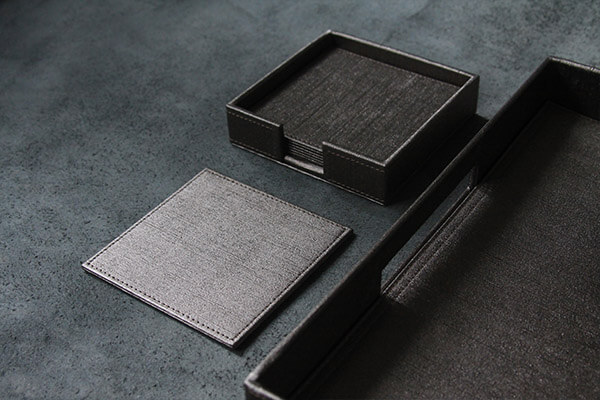 Even though these are not traditional corporate gifts, they do have a way of breaking the ice so to speak, by creating a fresh idea for conference gifts that are also memorable. Leather coasters are not only a useful, practical gift for clients and employees alike.
They add a subtle element of luxury to daily use items such as coasters. Again, with the help of The Jacket Maker you can personalize this gift to carry anything from names to logos, captions and slogans or even fun quotes that help add personality to this rather clever conference gift.
Think deep, earthy brown real leather and you get a good quality, durable gift item with a difference.
Snacks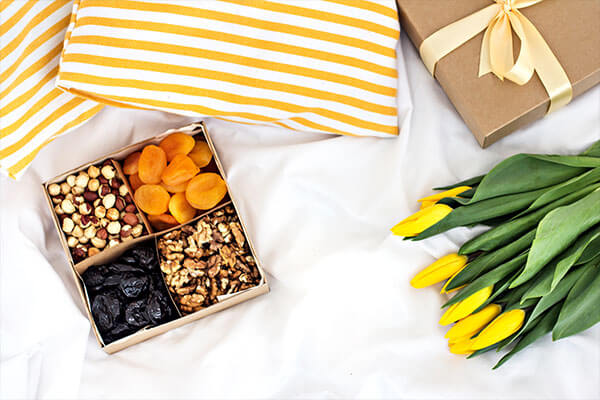 Who doesn't like snacks? And an irresistible assortment of snacks that may range from saltish to savory, sweet or exotic simply and effortlessly grab everyone's attention. A well curated, attractively designed snack hamper makes a great idea for conference gifts that will definitely put a smile on everyone's face.
Even three or four popular names will go a long way in driving the success of your conference swag to a whole new level. If snacks alone may not work with your theme, you can also add a combination of snacks and treats for added visual and taste.
Beverages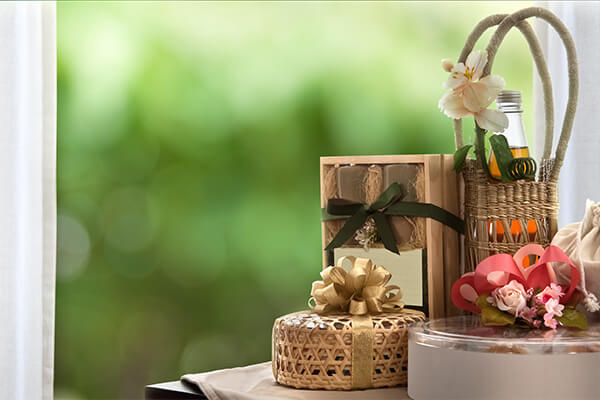 It should come as no surprise that following some hearty snacks would be a selection of beverages. To maintain an all-rounder assortment that appeals to the majority of the attendees, going for a single or assorted range of sparkling water, apple cider or sample seasonal beverages in tiny doses would make for epic conference gifts.
Adding personal notes to the pack can add a touch of personality and humor that everyone will love to see next to what could be their next favorite beverage. In the age of organics, a range of organic beverages too, may be just the thing your guests need from a conference swag bag that has it all.
Desk and Mouse Pads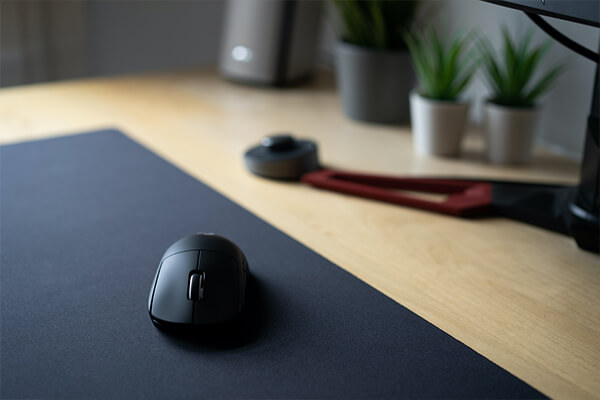 Nothing says professional quite like a well designed, good quality desk and mouse pad. A great pick for your conference gift bag that will impress many an attendee at your event. While there are many options that you can choose from, based on style, size and type, what would really add some value would be personalization.
Adding a logo, name or slogan, quote or emblem will surely create a one of a kind product that everyone will appreciate. Not to mention enjoy the use of this incredible gift for a long time and that too with you in mind.
Leather Belts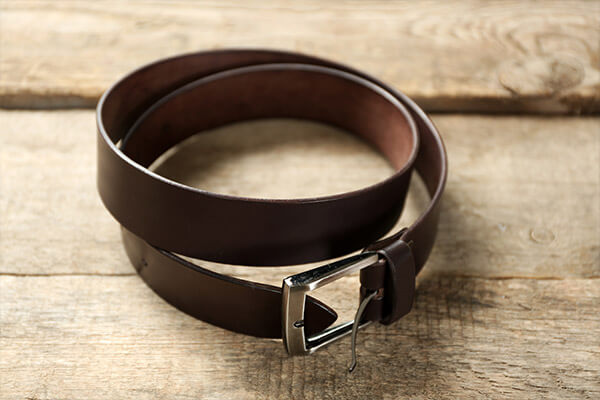 A great combination of style and function. Leather belts not only make great corporate gifts, they also add an element of style to your eclectic range of conference gifts. Whether leather belts for him or leather belts for her, you can even pick unisex style leather belts that work for everyone.
Not only will it prove to be handy at any given time, leather belts can also be personalized in fun and subtle ways to simply add that touch of uniqueness to your gift of appreciation. Intricate initials, logos, or a simple thank you embroidered on the inner-side of the leather belts can go a long way in creating a sense of personal style to a very functional conference gift.
Leather Bags and Backpacks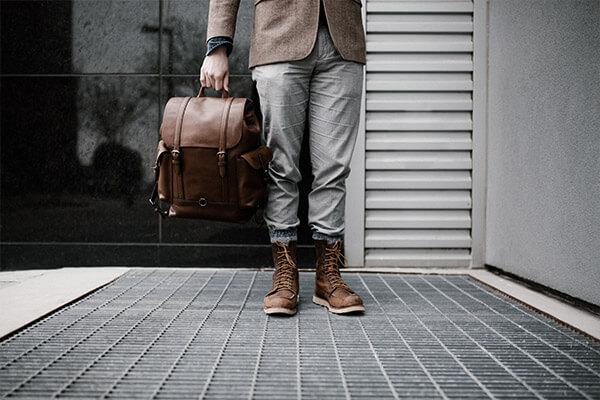 Moving in line with style and functionality as a theme, what better way to highlight these elements than through leather bags and backpacks. Not only are these one of the most useful, they are equally stylish, durable and high quality as well. The perfect conference gifts that put company swag on a whole new level.
The Jacket Maker is the perfect place to not only choose incredible designs using high quality real leather but also for customization and personalization that allows you to use any color or type of leather to make your leather bags or backpacks.
You can add any number of details, design elements or logos, names or captions. The options are endless. Simply make a request and allow one of our dedicated design consultants to handle the rest.
Leather Jackets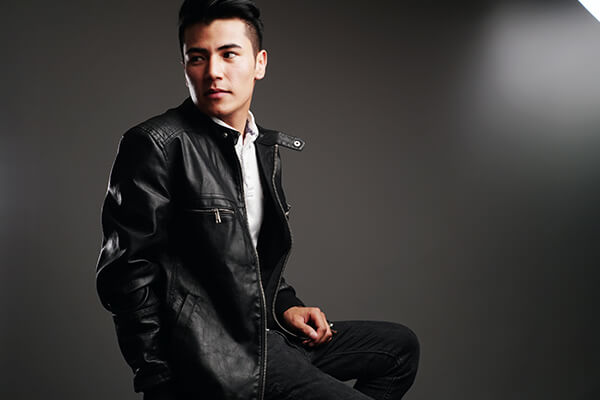 If not ahead of then in line with leather bags and backpacks would be leather jackets. One of the most popular gift ideas for everyone. Conference gifts are no exception. Whether you choose a leather biker jacket, a real leather bomber or blazer, a trench coat or a varsity leather and fabric jacket combination.
You are bound to impress and forge long-lasting ties and friendships through this world-wide known conference gift idea that will last a really long time. What's more is that you can personalize your leather jackets to carry a specific logo or name, sign or slogan, quote or initials. The options are many and the possibilities endless.
Fabric Bomber Jackets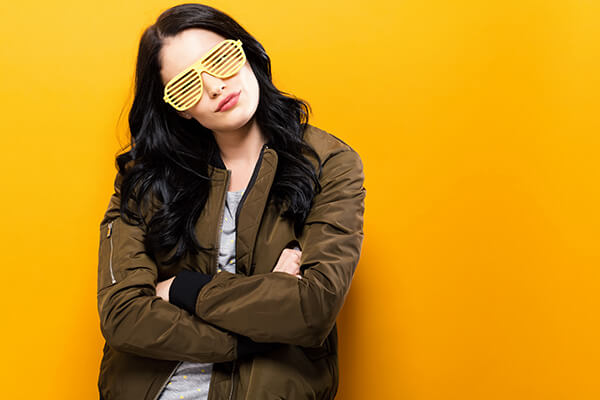 Aside from leather jackets, you also have the option of fabric bomber jackets that are just as popular as corporate gifts as they'd be in your conference swag bag. Made of polyester, wool or a combination of fabric and leather. Y
ou can even go for denim bomber jackets that are just as popular among many different people from across the world.
Again, customizing you fabric bomber jackets would be a great idea. Whether you go for something subtle and personal or something over-the-top and eye-catching. The Jacket Maker is the place where you can get the best fabric bomber jackets at unbelievable prices.
Beanies and Scarfs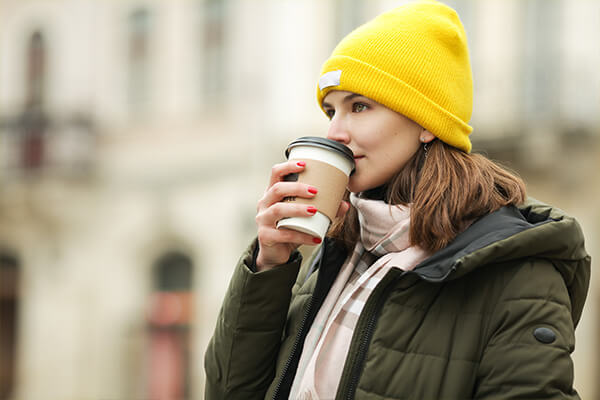 How about making a style statement through beanies and scarfs. You could either do just beanies or just scarfs or create a unique combination of a beanie and scarf set. Whatever color or design you choose, this will prove to be an especially great conference gift. Especially if your event is in fall or winter.
Better yet, in between seasons is just as good a time to use this as a gift as any other time of year. Adding subtle detail or personalization will enhance the wow factor. Not to mention the sense of warmth and appreciation that this type of gift tends to give out in generous dosage.
Toiletries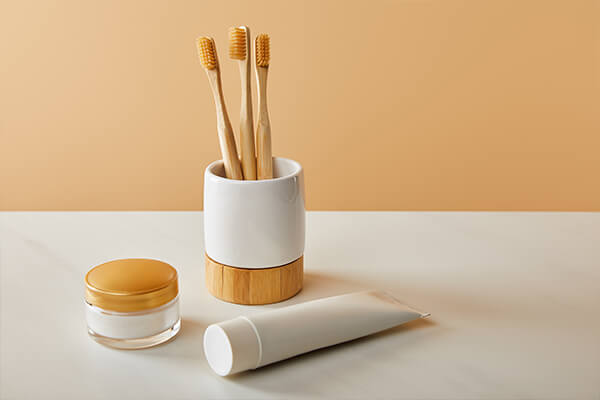 When talking about corporate gifts that offer functionality or usage it's important to include toiletries as part of your potential conference swag. Whether for him or her dedicated toiletries or unisex variations, even the most simplistic toiletries go a long way in showing appreciation and forging long-lasting ties with conference attendees.
Adding the basic essentials to a stylish leather toiletries bag itself is a great idea for conference gifts. What's interesting is that you can also use company products if that's the industry that is related to the conference or anything that matches closest to the theme of the event.
Inflatable Beach Ball (stress relievers)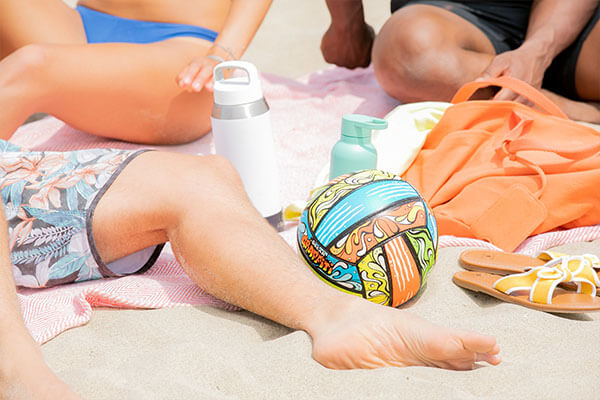 If you're looking to add a fun surprise to your conference swag assortment, inflatable beach balls may just be the thing you're looking for. These inflatable beach balls are another type of stress reliever that are all the rage these days, especially in challenging situations.
The perfect option to deal with stress while enhancing your productivity, skills and creativity. Inflatable beach balls are available in different sizes, colors and types, depending on what it is to be used for. Interestingly, they also work as creative modes for exercise. A great balance of a healthy mind and body.
Embroidered Patches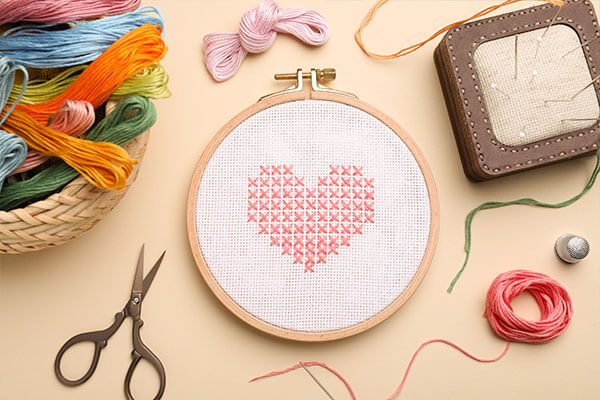 Reminiscent of classic vintage style, or vintage inspired pieces. Embroidered patches are often composed on denim jackets and pants that make for a great addition to your conference swag.
From iconic designs and wordings to a variety of shapes and sizes that also make for a great collector's item. These embroidered patches are not only back in style, they continue to make great gifts for employees or young business owners.
Especially those belonging to a creative field or artistic profession. For added visual interest, you can add these embroidered patches along with fabric bomber jackets or beanie and scarf combos for a creative connection.
Snapback Caps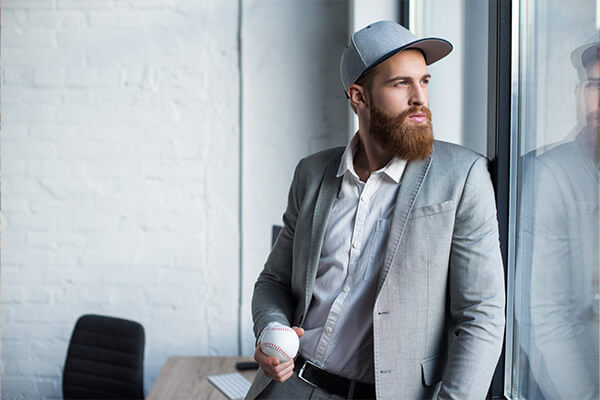 Perhaps one of the most popular and widely used items on any corporate gift list are snapback caps. Regardless of the industry, profession or place of business, snapback caps are the go to for any industry and make great advertising canvases for a variety of businesses.
So it's no wonder that we should have snapback caps on the list of conference gifts as well. They are people friendly, economical and come in a range of different colors, styles and materials.
Again, you can just as easily customize snapback caps to reflect the style and personality of you or your company. Interestingly, as discussed in the previous point, embroidered patches work well on snapback caps too. Now isn't this a great idea.
Embroidered T-shirts or Sweatshirts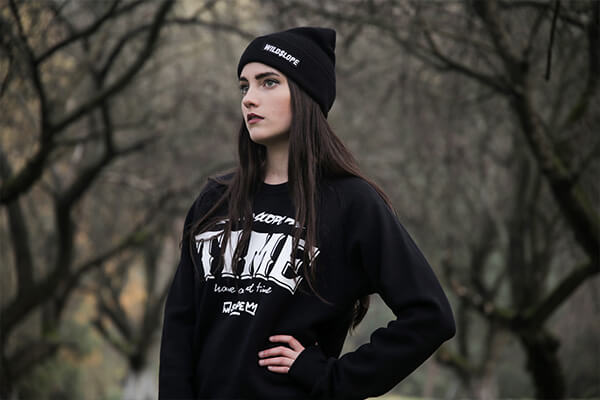 Next to snapback caps, embroidered t-shirts and sweatshirts are just as popular when it comes to corporate giveaways. Whether we're talking about classic short sleeved t-shirts or long sleeved Henley styled tees. Furthermore, sweatshirts are also included in this mix of corporate gifting.
So it's no surprise that we have these items as one of the best options for conference gifts. Something that will be well-received by all attendees. Whether you go for the classic white or choose something in grey, black or some other neutral tone. There's a lot that you can do to personalize embroidered t-shirts as well as sweatshirts.
From logos and names to initials, captions, slogans or quotes. You can even go with bright colors, if that goes well with the theme of your event. The ideas are just as endless as the options you have to customize this great conference gift idea.
Industry Related Items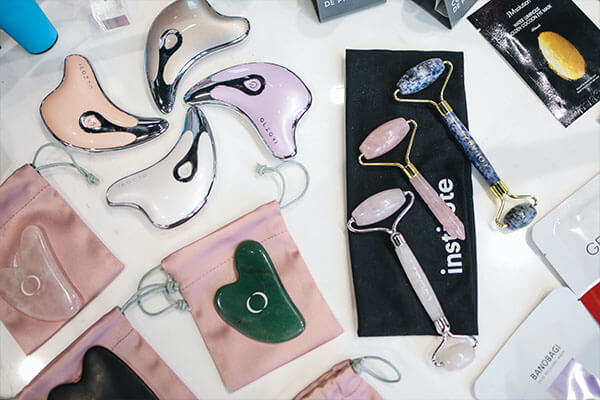 When we talk about industry related items as conference gifts, what we really mean is making use of the products or items linked to the industry that the conference is based on. Say for instance, it is a beauty and well-being conference in which case adding a few beauty products, sample well-being items would be a great addition to your conference swag bag.
Similarly if it's a sports and recreation conference it would make sense to have a few sports related items such as snapback caps, t-shirts, tracksuits, wrist and headbands etc. Although this would really add some depth and intention to your conference gifts it's also best not to go overboard with this idea by sticking solely to industry related items.
Conference Gifts: A Conclusion
So whether your conference gifts rotate around company swag, personalized corporate gifts, employee gifting or quite simply gifts for business owners. The list above is sure to get you started in the right direction.
Whether you choose to combine fabric bomber jackets with snapback caps, cardholders with passport covers, laptop bags and sleeves with document holders, or even combining beanies and scarfs with leather jackets.
Whatever you choose in whatever the quantity, always remember to personalize. Nothing says caring and appreciation quite like a well curated assortment of personalized conference gifts.