Corporate gifts have a deeper psychological effect on the employees, mainly because they're unexpected and come without notice. When you receive gifts from others, say your friends or siblings, you feel appreciated and loved. Similarly, when you receive corporate gifts, you go through a unique feeling – you feel needed, appreciated, and acknowledged for your contribution.
Hence, if you want to elevate the satisfaction of the in-house and remote employees working in your company, you should consider turning the thought into action. Foster team spirit and appreciate the hard work of your employees by sending them unique employee appreciation gifts.
For example, if you are planning to send unique high-end corporate gifts to your employees, you can go ahead with a custom leather jacket or a branded perfume. You can also personalize employee gifts and send a custom cardholder or customer mouse pad for every employee's desk. Use embroidery to add their name or department names – so that every person feels seen and acknowledged for their input.
Gifts For Employee Appreciation – Generic Gifts
Leather Jackets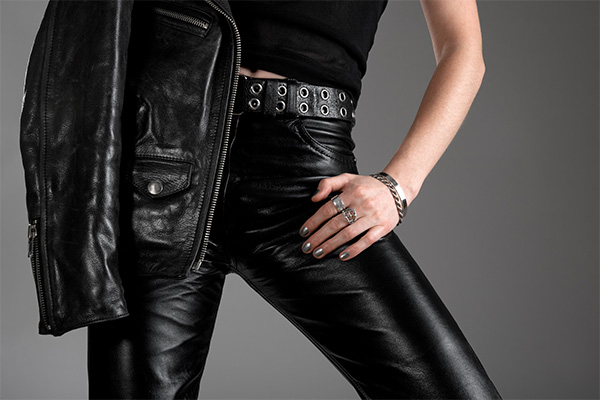 Leather jackets are the go-to outerwear for anybody with a practical and utilitarian style. It is also something that people from all walks of life like to wear. Therefore, you have just one standard style, like a leather bomber jacket or men's biker leather jacket, for your employees. Of course, you may go ahead and personalize each and every jacket with the initials of each employee. This could be costly and can take up time so you might have to plan this gift ahead of time.
Coasters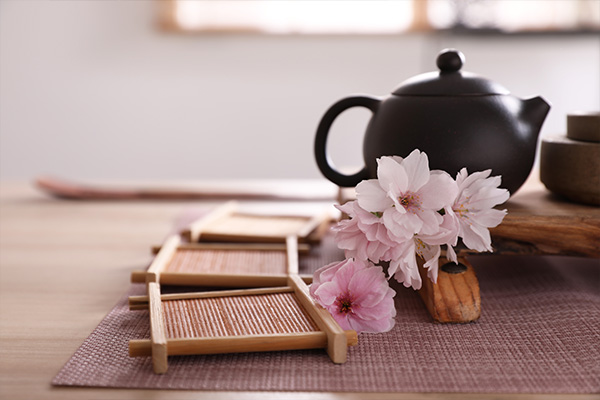 Leather coasters are placed on every employee's workstation. It could actually be a great gift for anybody who likes to drink tea or coffee. Therefore, what you can do to surprise your employees is gift them personalized leather coasters for their desks. It can have the company logo monogrammed on it or some funny quote that you think everybody would have a good laugh over.
Mouse Pads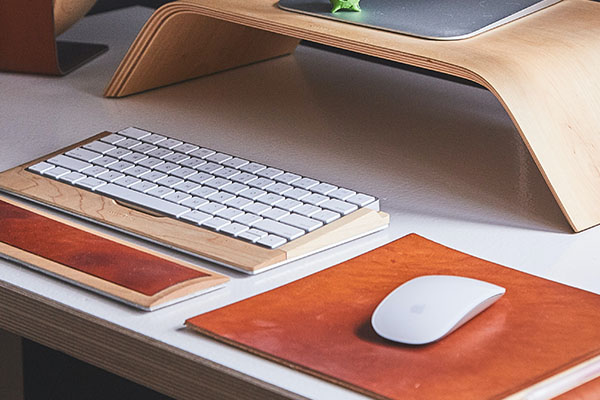 We're all aware of the importance of a mouse pad on our desks. It helps stop the jitters and gives us a straight surface to move the mouse while we work. It gets unbelievably annoying if the mousepad keeps sticking to the mouse, running our process while we work. And so, if you think that the mouse pads on your employee's desks have worn out, make sure you surprise them with a bunch of new mousepads made from leather. Customize them to add their initials or simply your company's name to generate unity.
Laptop Sleeves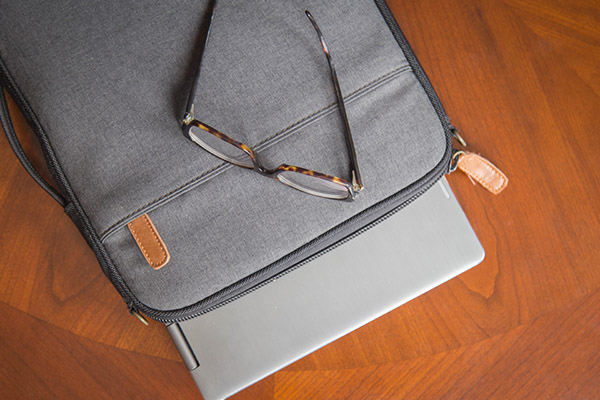 Laptop bags, otherwise known as laptop sleeves, are important for employees. They protect the laptop and other devices from getting scratched or getting dust and other particles from getting inside. Therefore, it would be really thoughtful of you to gift your employees custom laptop bags so that they can carry their laptops safely to and from home.
Leather Belt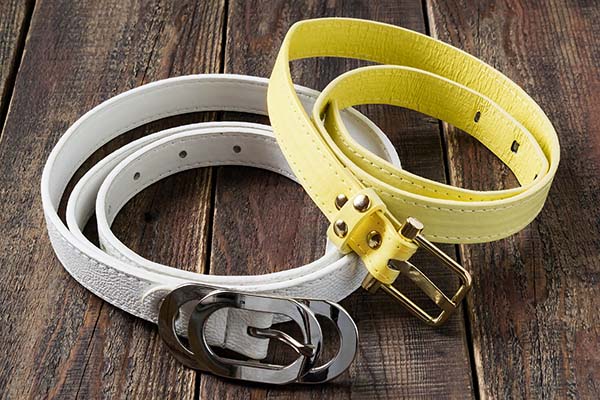 Everybody needs a luxurious, full-grain leather belt that they can show off with their best formal outfit. If you want to be slightly different from what other companies are doing, you can arrange unique employee appreciation gifts like a leather belt or leather bracelet even.
Remote Employee Appreciation Gifts – Boost Morale & Cultivate Team Spirit
Self Care Kit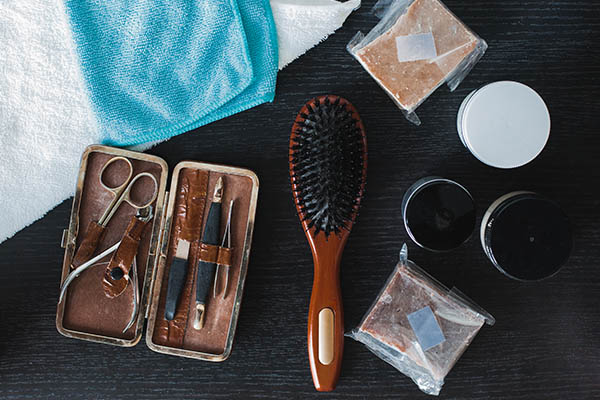 When you are working from home throughout the year, it becomes a necessity to keep yourself in touch with your in-house team. In addition to that, remote employees have a far more possibility of getting burnout and exhausted than in-house employees as they're usually stuck to the confounds of their homes while working. It could cause a lack of motivation or even creativity for that matter.
Thus, it is of utmost importance to keep those employees in mind when you're planning to send out gifts to your employees. Boost their morale and cultivate team spirit (even if they work from home) by sending out Self-Care Kit that could have scented candles, coffee beans, facemasks, perfumes, chocolates, etc. It's honestly the little things that give you bigger results!
Custom Motorcycle Jacket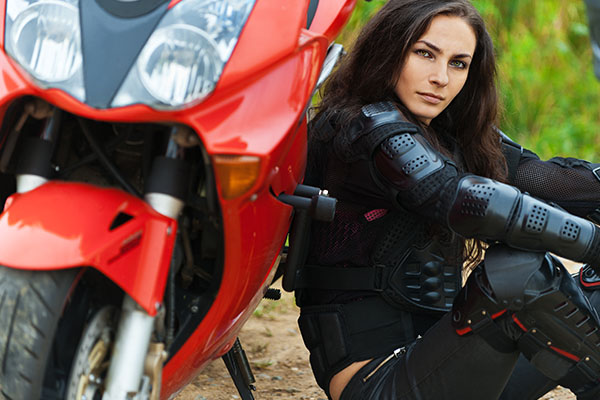 If you really want to go out of the way and surprise your employees with an unexpectedly luxurious gift, treat them with a custom motorcycle jacket. Motorcycle jackets are necessary for people with an interest in riding motorcycles.
Therefore, if you have employees who are interested in such hobbies, this will be a perfect gift for them. It will ensure their safety, in case they indulge in reckless driving, and it is also incredibly trendy.
Portfolio Bags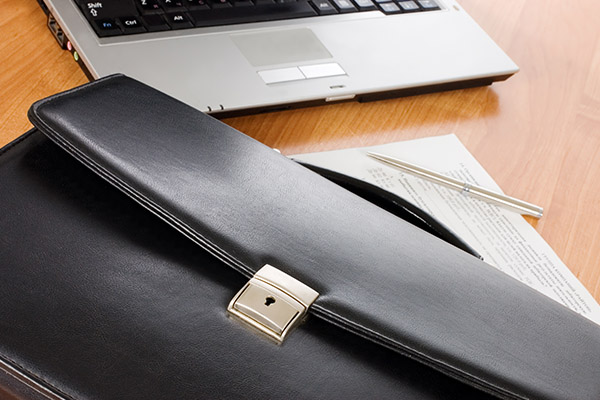 Portfolio bags are extremely handy and offer much utility to employees while they're traveling from their home to the office. They can carry the important corporate documents along with their lunch box and stationary them in a manner that is easily operational. Imagine if you had to carry it all in your hand – what a mess!
Portable Charger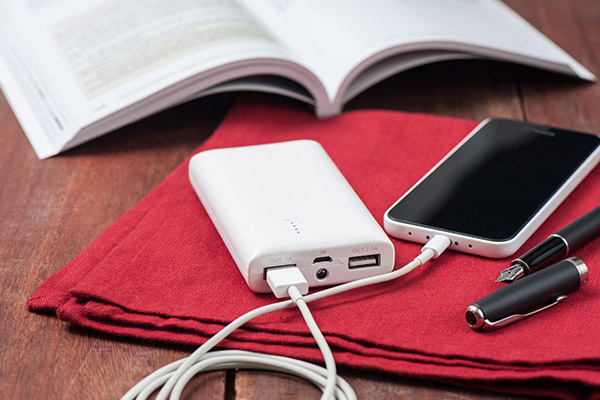 Employees love nothing more than their phone chargers. Have you noticed how worried they get whenever their phone's battery runs out? Well, be thoughtful of their little needs and use this as an idea to surprise them with a unique employee appreciation gift. It will show them how you care about the extra time they're spending on company projects, forgetting about their personal life altogether.
Noise Cancellation Headphones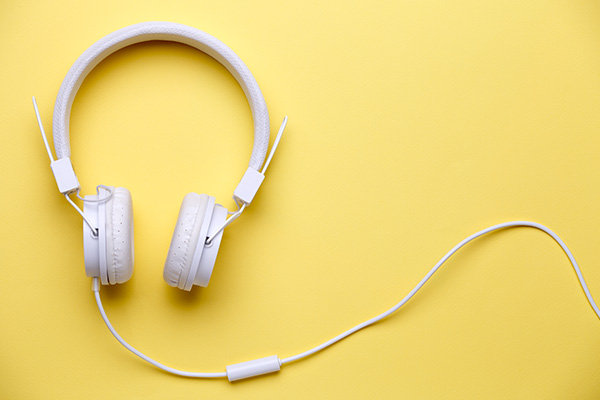 Noise cancellation gifts are great for employees who work from home because they can attend meetings and video conferences without having to worry about their background noise. Whether they have children around them or just extremely noisy neighbors, they can use noise cancelation headphones to block the chaos around them and focus on what's important: work.
Personalized Employee Appreciation Gifts – Reward Hardwork
Embroidered Leather Jackets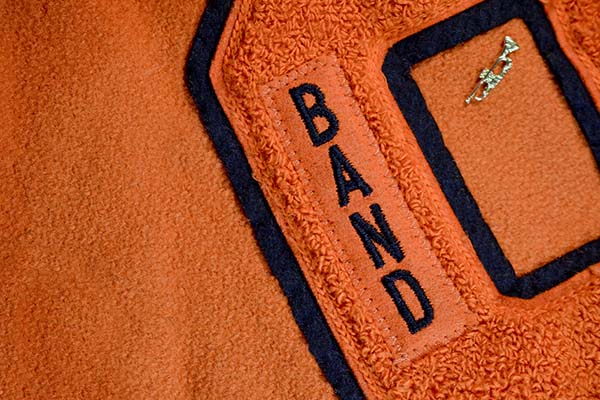 Employees love nothing more than thoughtful gifts from their employers. What you can do as a tradition at your workplace is arrange a unique employee appreciation gift for the ones who work on their birthdays. Celebrate their moment by adding this kind, thoughtful gesture of gifting them a custom embroidered leather jacket.
Custom Wallets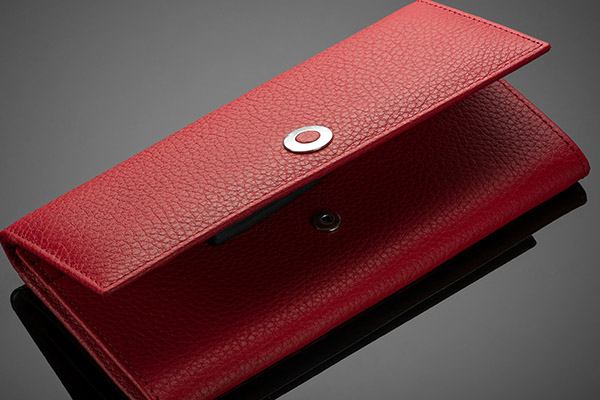 If you have a holiday season coming up, and you're not sure what unique employee appreciation gift would work best this year, go for custom wallets with the initials of the employees embroidered on them. It's a sweet, practical, and thoughtful gesture that all employees will love.
Leather Diary Covers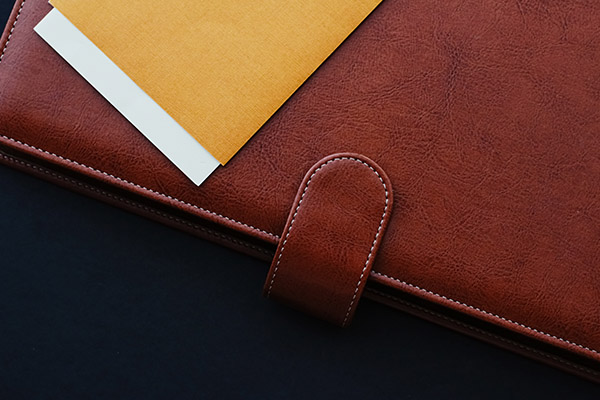 Employees are always taking notes and jotting down ideas for their projects. Land them a helping hand by arranging a unique employee appreciation gift like a dairy with a custom leather cover. You can even include a bunch of colorful pens so that they can organize their thoughts in a systematic way.
Custom Document Holder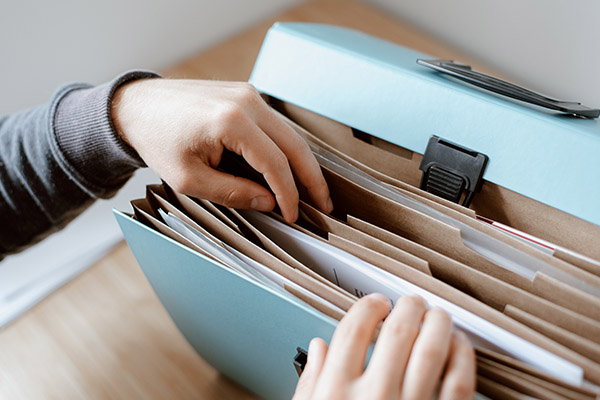 Whenever you're going out for a conference, your employees are carrying with them a bunch of official documents that will be required there. Instead of making them look like fools with a bunch of papers in their hands, help them look presentable and professional by gifting them a custom document holder. It can carry as many documents as necessary without looking untidy and disarray.
Leather Briefcase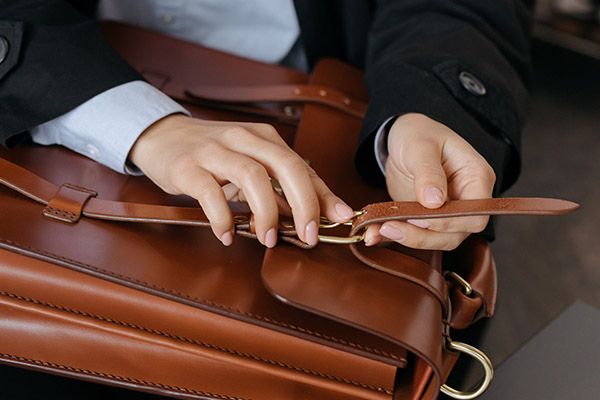 The most thoughtful but also a high-end gift for employees on this list is this: a leather briefcase. Go out of your way to appreciate the effort and hard work put in by your employees by arranging a unique employee appreciation gift like a custom leather briefcase. It's professional, aesthetically pleasing, and extremely practical.
In Conclusion
When you hire employees in your company, you want to ensure they are appreciated and feel acknowledged for their hard work. One way to do this is by arranging unique employee appreciation gifts for them. You can gift them custom leather jackets, coasters, document holders, briefcases, etc.