Do you have a leather item in your hands that you would like to shrink? If so, we have guidelines that you can follow to ensure you shrink your leather successfully – and without disrupting its quality. Leather can stretch and shrink and so you don't have to worry about ill-fitted leather jackets or leather shoes anymore. Continue reading to find out more.
How Can Leather Stretch And Shrink?
Leather is a natural material that is extracted from raw animal hides. These hides are taken to tanneries where they undergo chemical processing that stretch the internal fibers. Because every leather is different, each has a unique ability to stretch as well – while full-grain leather takes time to stretch, poor-quality leather stretch in no time. They are also incredibly fast when it comes to shrinking.
Methods To Shrink Leather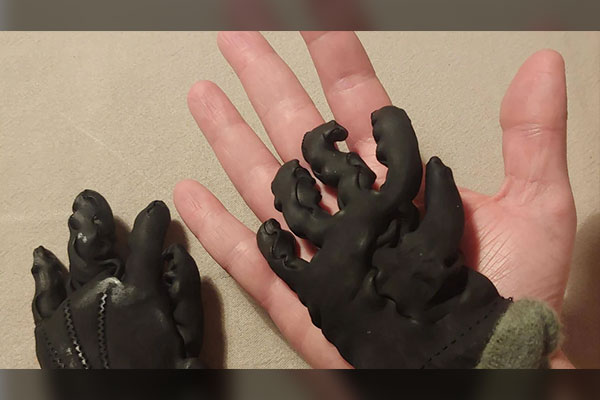 Want to shrink different types of leather jackets or any other leather apparel? Here are some of the methods you can use to shrink leather.
Wet Your Leather
Fill a bucket with hot water. You will soak leather jackets, leather shoes, and any other leather accessory you want to shrink in this bucket. Be careful and protect the buckles and zips if you want to avoid rusting. Make sure the leather product is fully and evenly soaked. Leave the product in the hot water for an hour and then take it out and let it dry overnight. It might take longer than that to fully dry – let it.
Dry Them Out
Now what to do once the leather is soaked? What does the drying process look like? Well, here's what you need to do.
Leave the leather jacket on a flat surface. Don't hang it – the jacket can stretch because of it, not shrink. Make sure the drying place is near the sunlight. Avoid drying it near a radiator or any other place where there is high-intensity heat. If the heat is near, the leather can crack.
Another way you can dry the leather is through a hairdryer at low speed. If you use a hairdryer, make sure you move the nozzle up and down constantly and ensure four inches of space between the leather surface and the hairdryer.
Now, here's what you should know. The process of drying and soaking can happen three times in a row until you've attained the required goal. If you want to further soften the material, condition it with a leather conditioner. This step is explained perfectly in our leather jacket repair guide.
How Do You Make Leather Tighter?
If you want to tighten the leather, you have to soak it in warm water and then dry it near sunlight. 
Can You Permanently Shrink Leather?
Yes, you can permanently shrink leather. 
Does Shrinking Leather Damage It?
If you shrink leather more than 3 times, you can damage the fitting and quality of a custom leather jacket. 
Conclusion
If you want to shrink or stretch leather according to your measurements – could be various reasons as to why you need it to happen – you can. Whether you want to tighten it a few inches or lose because you shed a few pounds in the last couple of weeks. You can shrink leather by soaking it in hot water and then drying it without hanging it. Hope this guide helped you.