If you came here looking for the best Black Friday winter jacket deals, we've got you covered. As soon as November begins, men get hooked to their screens as they search for the best Black Friday deals online. The men's winter jackets in the Black Friday sale are the most searched items worldwide. Since winter jackets are expensive and fall on the higher end of the spending spectrum, men like to make the most of the Black Friday sale and find luxurious, comfortable, and high-quality winter jackets at half their prices.
Finding the best quality winter jacket in the Black Friday sale can be a task and that is why people rely on their favorite brands instead of buying whatever comes their way. Due to this reason, most men resort to The Jacket Maker – a reliable and feasible leather brand that offers stylish, classy, and highly durable leather jackets that stay with you for decades to come. Having a steadfast policy of quality assurance and made-to-measure leather jackets, The Jacket Maker delivers winter jackets designed to help you brave the unpredictability of winter while looking your sophisticated best.
Our Black Friday deals include men's winter jackets like men's windbreaker jackets and puffer jackets. In addition, you can find shearling and fur leather jackets to keep you warm and comfortable throughout the harsh winter. You can find several Black Friday men's winter jacket deals online but none of them come close to what we bring to the table. We have the best Black Friday deals on winter coats and jackets – providing meticulously crafted and timeless designs that help you stand out wherever you go.
You can check all your options but no deal will satisfy you the way ours would, and that's a promise that we take seriously. It's time for you to make the most of our winter jacket Black Friday sale. The biggest sale of the year has arrived and you should bookmark the page and clock all the important dates now! Our Black Friday has men's winter coats and jackets made from polyester, nylon, full-grain leather, faux and shearling, etc.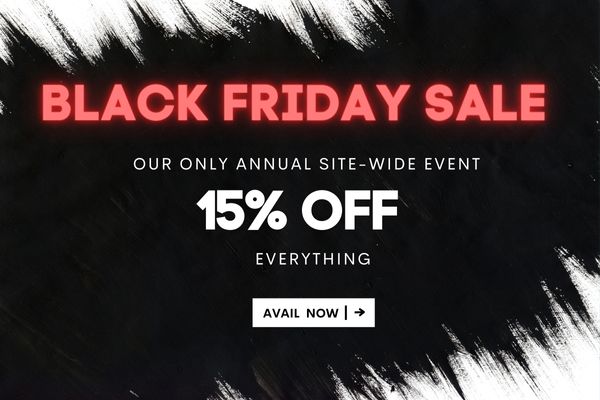 We have listed our best Black Friday deals on men's winter coats and jackets below. Find your pick and also gift your loved ones.
What To Expect In This Article?
Here Are The Best Black Friday Winter Coats
When you look at our Black Friday winter coats and jackets, you'll find both men's puffer jackets and windbreakers. We have a large spectrum of styles and colors in the men's winter coats in the Black Friday Sale, unlike other brands that only put out half of their collections. Here is the list of the winter jacket deals on Black Friday categorized below:
Winter Jackets Deals Include The Customer Favorite Black Friday Puffer Jackets Sale
Tyler Green Hooded Puffer Jacket
Our winter coats black friday sale includes this brilliantly stitched puffer jacket made of rainproof military-grade premium fabric. Its finish has non-allergic dyes and chemicals providing high insulation with the inner shell made of polyester and nylon. With two zips and pockets, this is a great color and one of the men's lightweight jackets to hit this winter.
Malcolm Blue Hooded Puffer Jacket
In the men's winter jacket black friday sale, you will also find our eclectic blue hooded puffer jacket. With a zipper closure and placket integration, there is a removable hood with a chin guard. The hidden rib knit cuff ensures trapping the heat for added insulation and comfort. There is enough storage with external and internal pockets.
Luka Black & Blue Puffer Jacket
The big deals on black friday have men's winter coats like the black and blue puffer jacket. The outer shell is made of 100% nylon and the internal shell has a combination of polyester and nylon. The jacket is rainproof and the finish has non-allergic dyes and chemicals so you don't have to worry about irritants.
Wayne Black & Green Puffer Jacket
For the black friday winter coats for men, we have included our top-selling black and green puffer jacket. It is a military-grade fabric with an internal shell made of 80% polyester and 20% nylon whereas the outer shell is made entirely out of nylon. The finishing of the jacket is water repellent making it rainproof.
Erico Black Hooded Puffer Jacket
If you want the best winter jacket black friday deals, this has to make the list. This water-repellent and durable fabric is rainproof and has no chemical dyes to irritate. There are mesh pockets, chest pockets, and internal zipper pockets to ensure high storage. There's a draw cord in the hem and with the removable hood as well. Easily packable, this black puffer jacket is a timeless addition to your wardrobe.
Grab The Best From Our Windbreaker Jackets Black Friday Sale
Barry Quilted Black Windbreaker Jacket
This polyester black windbreaker is an ideal addition to your winter wardrobe as it is thermally insulated. It comes with a quilted polyester lining and has a belted collar band. With buttoned closure, it also has snap buttons in the cuffs. The silver buttons add glory to this exquisite design.
Zack Red Bomber Jacket
Looking for a red number in the black Friday sale on winter jackets? We have a gorgeous red bomber winter jacket. The varsity design is constructed with a nylon fabric and has water-repellent properties. There is a zipper closure and rib-knit cuff style.
Wesley Blue Hooded Windbreaker Jacket
This gorgeous blue windbreaker is a top men's winter coat in our black Friday sale. A 65 gsm 80% Polyester and 20 % Nylon is given to the jacket. It comes with a hooded collar for enhanced style and adaptability. Moreover, there is a secure YKK zipper and DWR-finished 6/6 military-grade nylon exterior. This jacket is considered one of our best men's soft-shell jackets.
Jimmy Black Hooded Windbreaker Jacket
The black friday deals for winter jackets have our top-selling black hooded windbreaker jacket. This understated windbreaker is made of polyester and has a quilted polyester lining. It has a high neck with a hood and elastic cuffs. As for its closure, there is a zipper with a wind flap. Should you want a twist to this jacket, you can get it personalized as we also offer custom windbreaker jackets.
Best Deals For Black Friday Winter Coats- Leather Fur Picks
Furcliff Black Leather Coat
Our black friday deals have men's winter jackets and coats alike. This black leather coat makes your presence stronger with an intimidating lining of the faux fur. The winter coat is made of sheepskin leather and has a semi-aniline finish. The real leather coat has a buttoned closure and a notch collar with an open hem cuffs style.
Sheriff Brown Suede Jacket
Listing down the best black friday deals with men's winter coats without mentioning this ultimate gem piece would be a crime. It is an all-time classic addition to your wardrobe. The suede finish to the goatskin leather gives it a unique look. There's additional lining of faux fur which makes it a stunning garment.
Cinnamon Distressed Leather Fur Coat
In the black friday deals with men's winter coats, we also offer our distressed leather fur coat that is as close to a vintage garment as you can get in this big sale of the year. The distressed look comes from the burnished finish on sheepskin leather. There is a faux fur lining on the torso and buttoned closure is given to the notch collar and open hem cuffs style. Give the viral latte look a twist and opt for this cinnamon-distressed leather coat.
Furlong Black Leather Coat
Opt for this black winter coat for men in the black Friday sale. The sheepskin leather has a snuffed finish to give you an understated jacket with faux fur as its centrepiece that takes away all the glory. It color combination of the jacket and fur is to die for.
Rocky Brown Fur Leather Coat
The final entry to our list of black Friday winter jackets for men is this stunning brown fur coat. It has a unique frontal pocket design. The burnished finish to the sheepskin leather gives a patent or patina look – similar to vintage jackets. The combination and design make it classy and super stylish.
Ending Note
Did you like our deals for black friday winter coats? People look for the best black friday men's winter coat sales, and we're satisfied with our list of windbreakers and puffer jackets. So make the most of our windbreaker jackets in the black Friday sale, or find stylish outerwear from our black friday puffer jackets sale. Check out our collection of men's puffer vests this Black Friday!