The best leather bags are those that offer the highest quality, durability, functionality, and excellent aesthetics.
Whether it's a women's structured leather tote or men's leather bags such as a messenger bag, it all comes down to the quality of the leather used in its construction and other features that it has to offer.
The best thing about quality leather bags is they last you more than 30 years given that you use and store them with utmost care.
Take a look at the best leather bags for men and women where each has something unique to bring to the table!
The Philos Grey Leather Backpack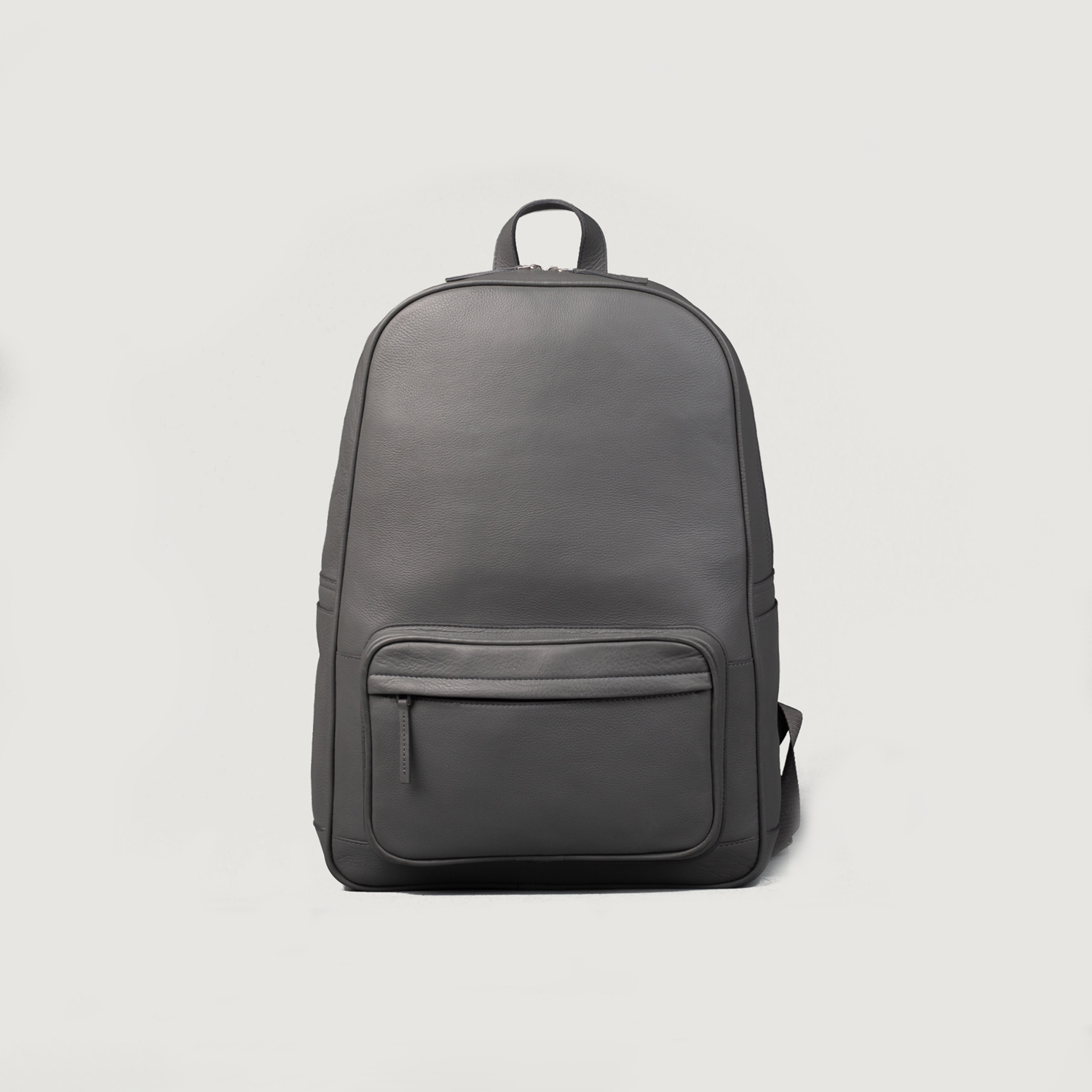 A nice leather backpack is an absolute staple and The Philos Grey Leather Backpack is all you need to carry all your essentials.
With a compact ergonomic design, dual two-way zippers, adjustable shoulder straps, padded back, and a number of pockets on both the interior and exterior, this backpack offers an excellent blend of style, convenience, and comfort.
The exterior of the backpack comprises a leather top handle, a trolley strap, a pouch pocket, chrome finished accessories, two side pockets, and so much more. It's priced at $450 and is available in three more colors including blue, black, and brown.
The Carismatico Black Leather Messenger Bag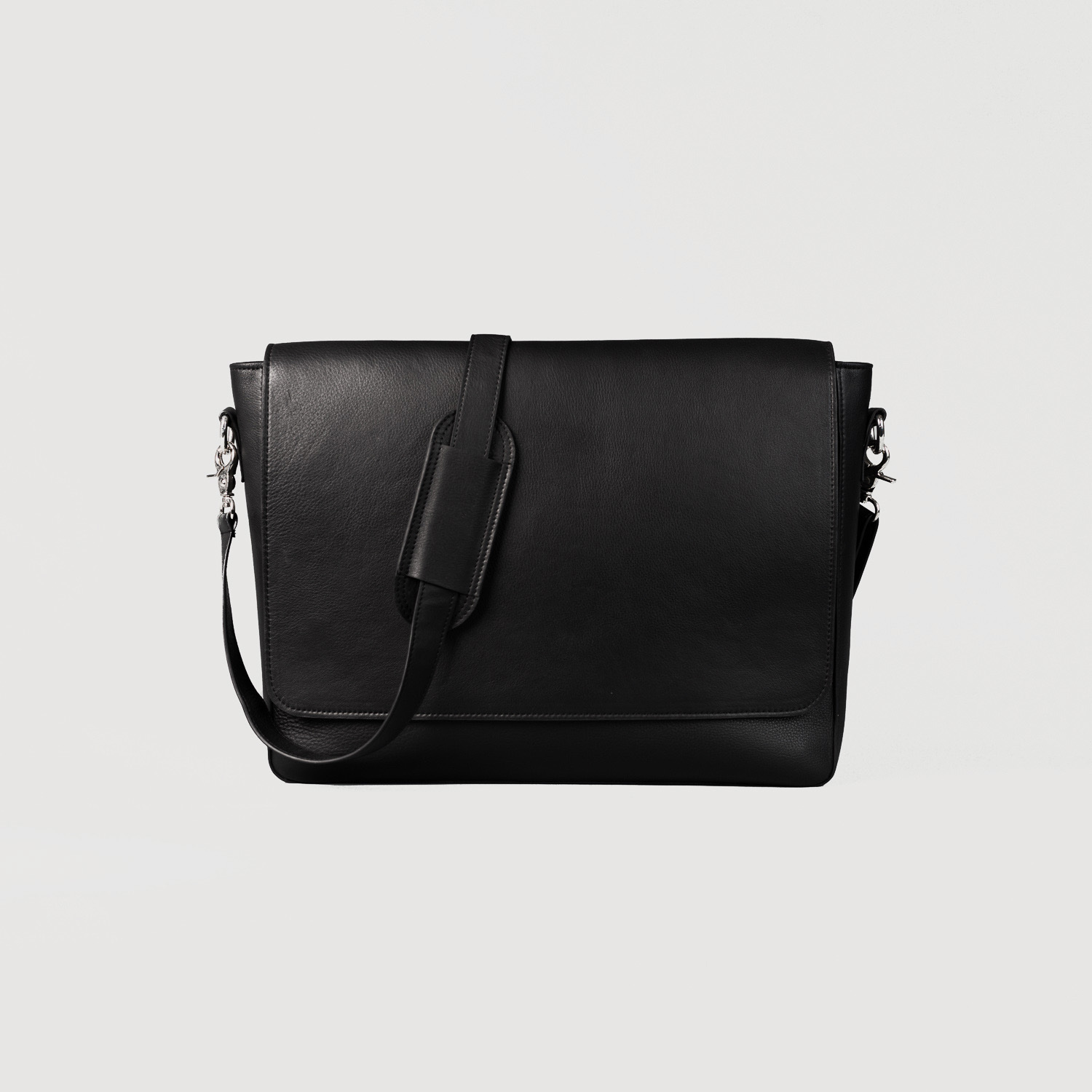 Practical, durable and luxurious, the The Carismatico Black Leather Messenger Bag is undoubtedly one of the best leather messenger bags for men.
It is made of naturally milled cowhide leather and comes with multi-purpose pockets for additional storage, adjustable shoulder strap, trolley strap, and full length padding for extra protection.
The interior of this bag features two open pockets, a phone pocket, pen holder, card holder, and padded laptop pocket, all of which have been designed to keep your essentials safe and secure.
The bag is priced at $350 and is also available in beautiful shades of brown and gray.
The Captain Midnight Blue Leather Briefcase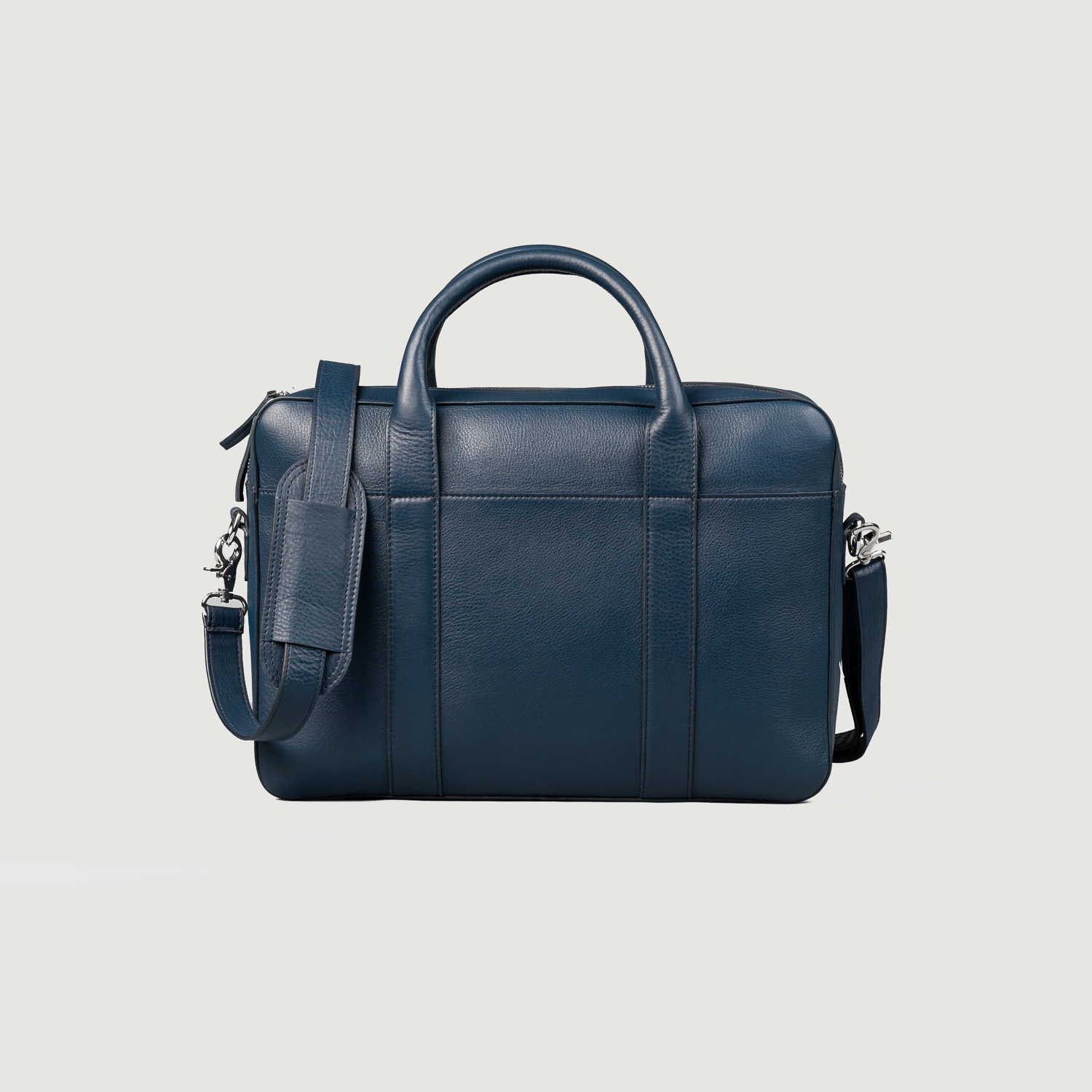 Looking for a durable, sturdy and practical briefcase for work? The Captain Midnight Blue Leather Briefcase offers you everything you need in a quality briefcase for just $390!
With metal feet, cotton twill lining, detachable shoulder straps, and soft grip handles, this briefcase has especially been designed with user comfort and convenience in mind. On the inside of the bag, you have a padded laptop pocket, pen loops, card holder, phone pocket, and a zipper pocket featuring a leather trim.
The beautiful midnight blue color gives it a unique touch, but you can also get it in brown and black.
The Eclectic Midnight Blue Leather Folio Organizer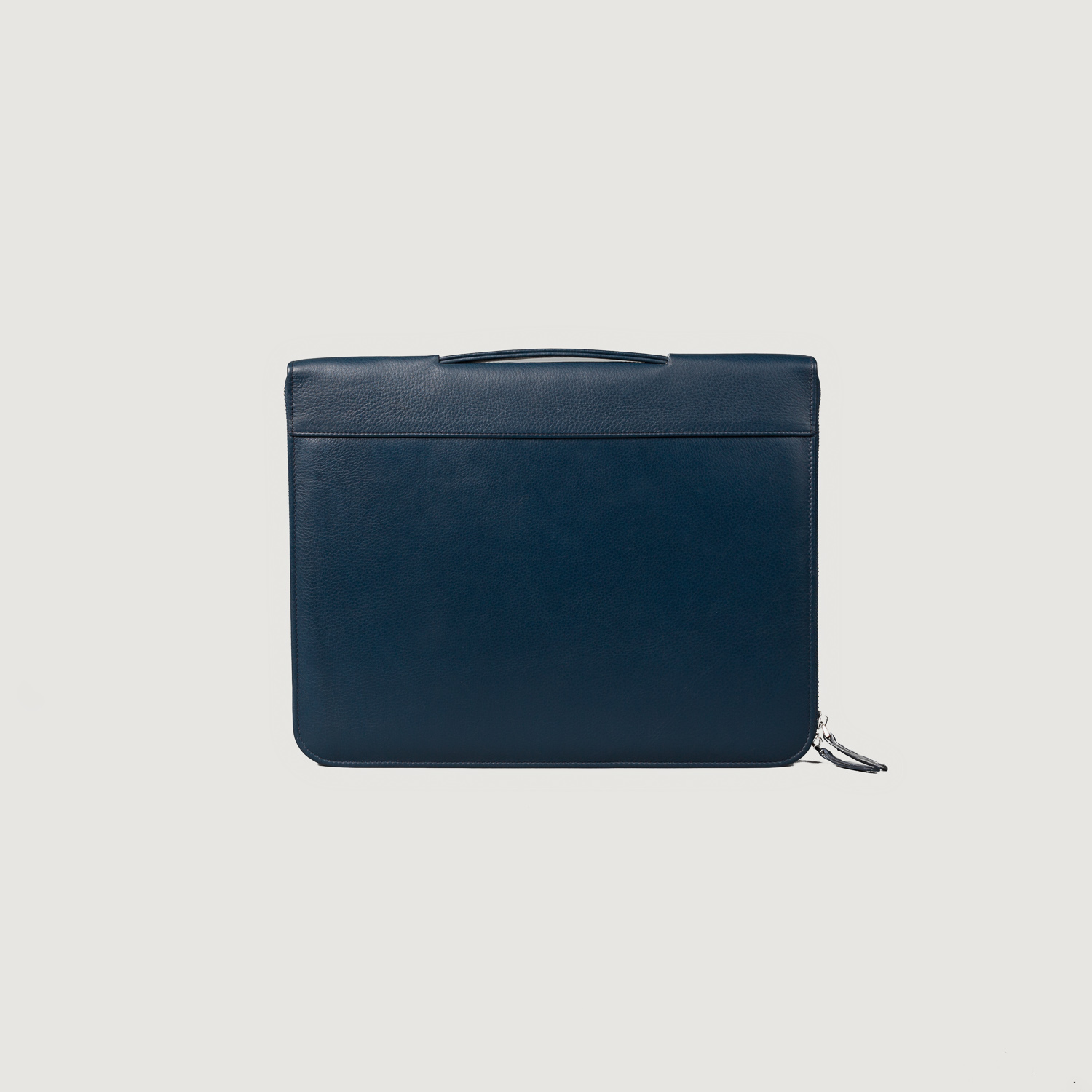 Are you always struggling with keeping your essentials in one place? Say goodbye to your struggles with The Eclectic Midnight Blue Leather Folio Organizer, the one-in-all organizer which isn't just easy to carry, but is also aesthetically pleasing to the eye!
This is one of the best leather bags for carrying your belongings with maximum ease and safety, and it's available in the colors black and brown.
It features multipurpose pockets, padded laptop pocket, passport pocket, pen holder, card holders, and zipper pocket on the inside, followed by retractable handles and two-way zippers at the top, which is amazing at a price of $280.
The Darrio Brown Leather Duffle Bag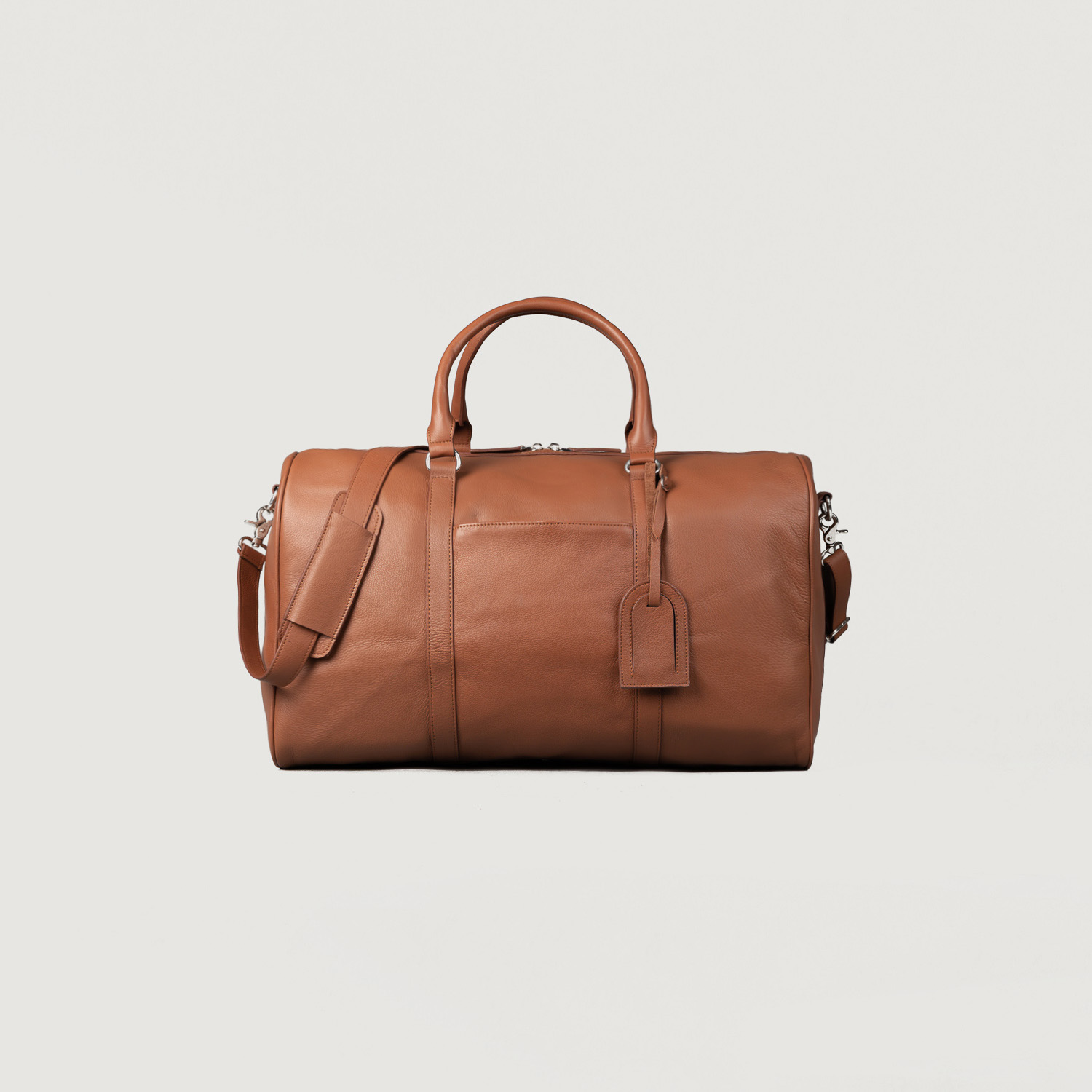 Whether you are heading to the gym, a camping trip, or a weekend getaway, The Darrio Brown Leather Duffle Bag is the one and only travel buddy you need to store and carry your belongings.
What makes it one of the best leather duffle bags is its super functional design, lightweightedness, durability, seamless workmanship, two-way zipper, and the use of full-grain naturally milled cowhide leather.
The adjustable and detachable shoulder strap coupled with a comfortable shoulder pad provides the ultimate ease of carrying the bag with top-level convenience. It is also available in black color and is priced at $490.
The Poet Brown Leather Tote Bag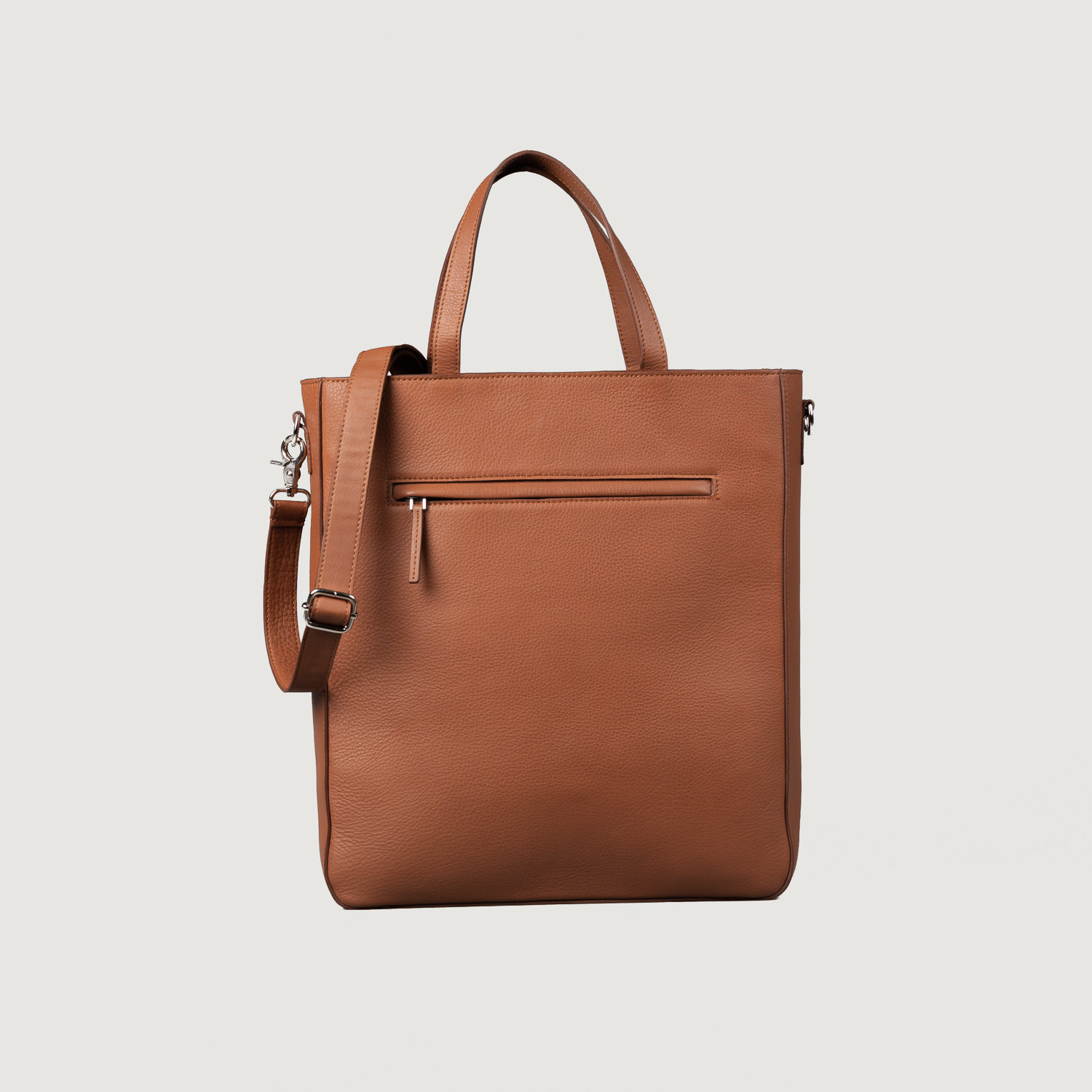 Leather totes have to be one of the most practical and stylish solutions for everyday life. A nice leather tote not only enhances your personal style, but also offers maximum convenience in terms of carrying your belongings safely.
The Poet Brown Leather Tote Bag is one of the best leather tote bags for women and men with its modern and functional take on the classic tote. Its high quality stitching, sturdy construction, velvety material, detachable shoulder belt, chrome accessories, external zipper pockets and magnetic closure are a few of its many features that set it apart from other tote bags.
This beautiful large leather tote is also available in the colors black, blue and gray, and is priced at $300.
The Baxter Brown Leather Laptop Sleeve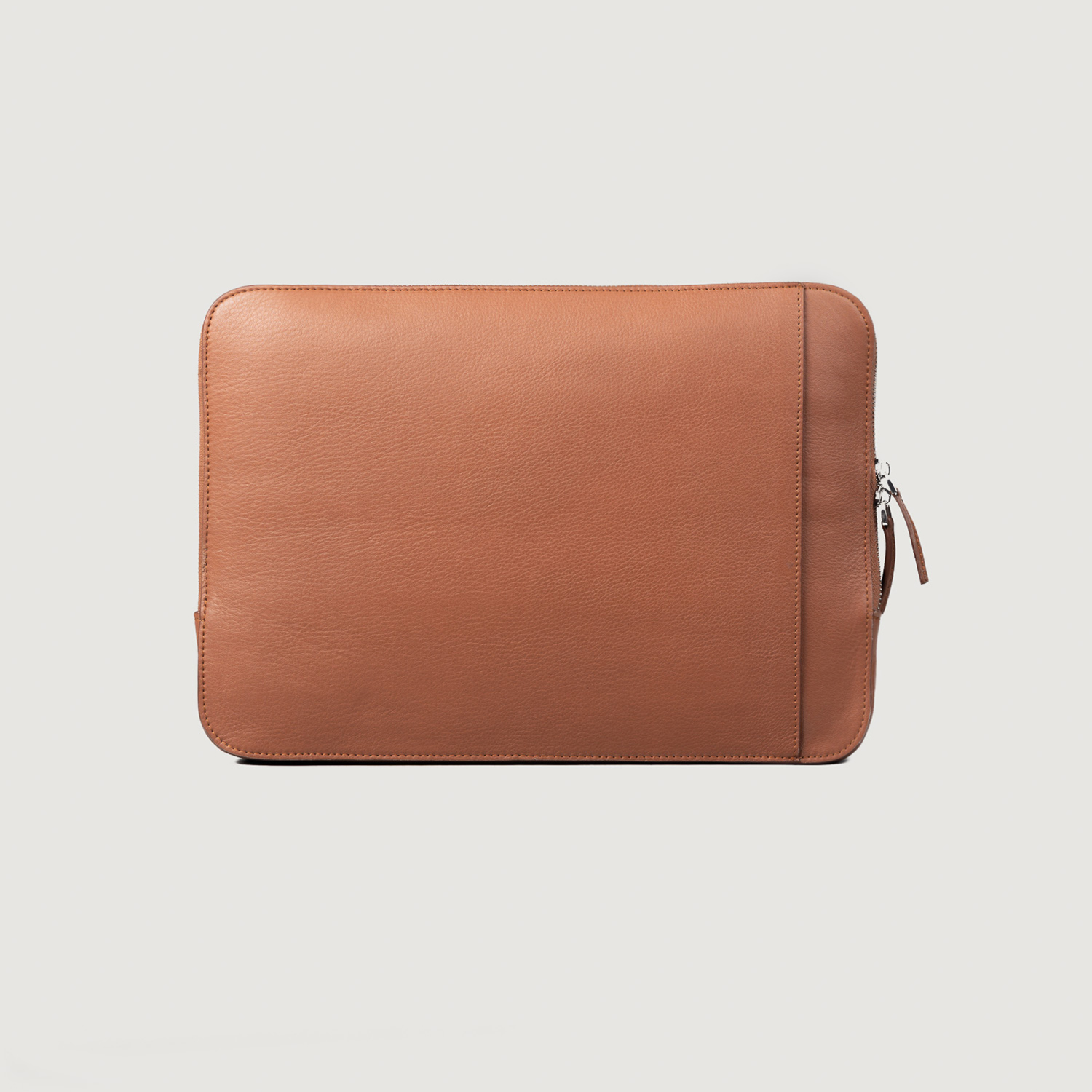 For all those whose work runs on their laptops, The Baxter Brown Leather Laptop Sleeve brings a successful end to your search for the best leather laptop sleeve!
This beautiful brown cowhide leather laptop sleeve is ideal for everyday use with its leather puller, two-way zipper, sturdy construction, fully padded exterior, trolley strap, and open slip pocket. What takes this bag to a whole new level in terms of aesthetics is the use of matte soft leather which also exudes a great degree of opulence.
At a price of $240, you get a super durable, lightweight and stunning cover for your laptop which is also available in blue, gray and black colors.
Custom Leather Bags
Leather bags are truly luxurious as it is, but with custom leather bags, you can add a personal touch to them and take their aesthetic appeal to a whole new level.
From having your name or initials engraved on the bag to choosing a different style and design to opting for a unique print or color, for instance, you can be as creative as you want with a custom leather bag.
Such a bag will be completely in line with your personal style, and the kind of aesthetic that you typically opt for when it comes to bags in general.
Custom Handbags
Get the best women's leather handbags, fully customized according to your personal style and preference! From design to structure to color to the little details, customize your handbag however you want and enjoy creative diversity.
After all, handbags are one of the most essential items every woman needs to carry her essentials through daily life, and these custom handbags help you do just that with added style, elegance and grace.
Custom Clutch Purses
Are you an enthusiastic collector of clutch purses? Customize and design your very own clutch purse that not only highlights your unique style, but also your individuality.
Channel your inner fashionista with these custom clutch purses which can be made from not just leather, but other materials as well such as fur and satin.
From printed photos to embroidery to embossing to engraving, you can create a one-of-a-kind of clutch purse!
Custom Portfolio Bags
Head out to work in style with these custom portfolio bags that are ideal for carrying important documents, laptop, and other items that need to be stored safely and properly.
Depending on the nature of your work and the items that you need to carry on a daily basis, you can customize your portfolio bag accordingly in terms of size and shape, and even color, design, style and material.
Custom Duffel & Weekender Bags
Duffel bags, also known as weekender bags are most commonly associated with gym and workout, but given the versatility of these bags, they have now become the most multi-purpose type of bags that can also be used for traveling, weekend getaways and more!
Get your hands on the best leather weekender bags by customizing it according to your needs and personal style. These custom duffer & weekender bags are made with the highest quality materials such as leather, nylon, or canvas, and are designed with your personal pin on it.
Custom Leather Briefcases
Practical and professional, briefcases have made a massive comeback in recent times, having undergone a modern resurgence which has turned this classic corporate accessory an absolute must-have.
Opt for these custom leather briefcases which, unlike those standard traditional briefcases, offer an added touch of elegance, style and functionality.
Designed from the highest quality leather and coupled with extraordinary craftsmanship, you can expect your custom leather briefcase to be truly one-of-a-kind!
Final Word
Needless to say, leather is one of the most opulent and luxurious materials of all time, and leather bags end up lasting you for years if cared for properly.
When choosing a bag for yourself, opt for the best leather bags that have the most top-notch features to offer. While it may seem like a costly investment initially, know that a good leather bag will become your ultimate travel buddy wherever you go and will save you from unnecessary expenses on more bags in the long run!